If you love creepy and fun drinks for Halloween, then you'll want to learn how to make this Halloween Bat Guts Green Cocktail. It's the perfect green festive drink that adults will enjoy sipping on!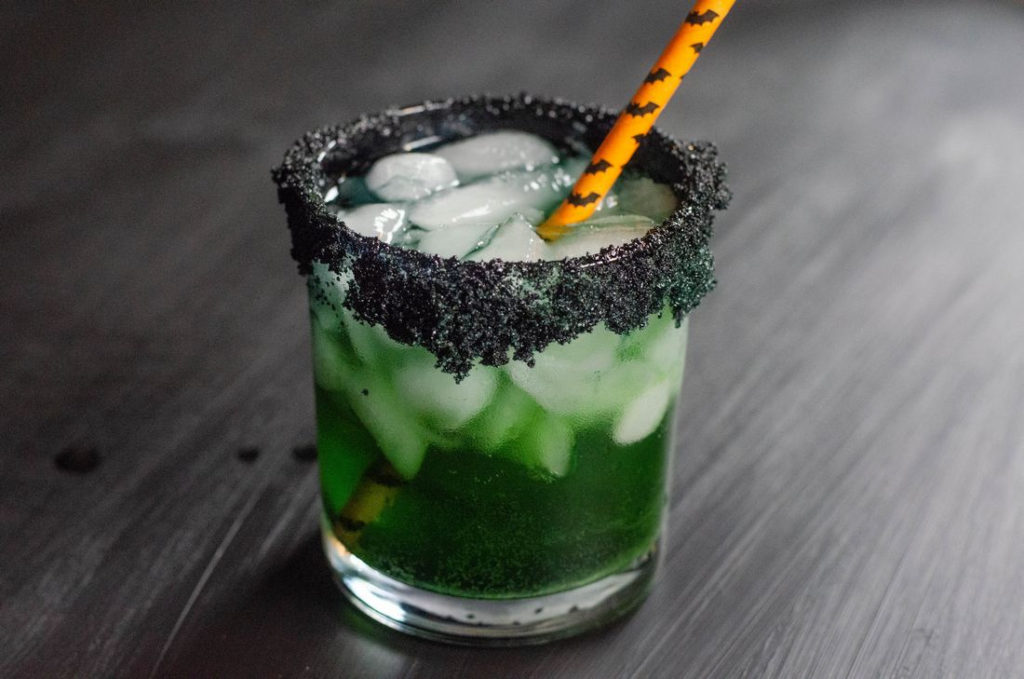 I don't know about you but, Halloween is one of my favorite holidays.
What could be more fun than dressing up in costumes and enjoying ghoulish foods and delicious creepy beverages?!
Especially, Halloween foods and drinks named after cute little bats like this green bat guts cocktail. You could say it's a BAT-TACULAR drink!!
Plus, it's super easy to make using a few ingredients like apple liquor, melon liquor, and sparkling lime water.
So now that I have your attention let's learn how to make this green Halloween cocktail.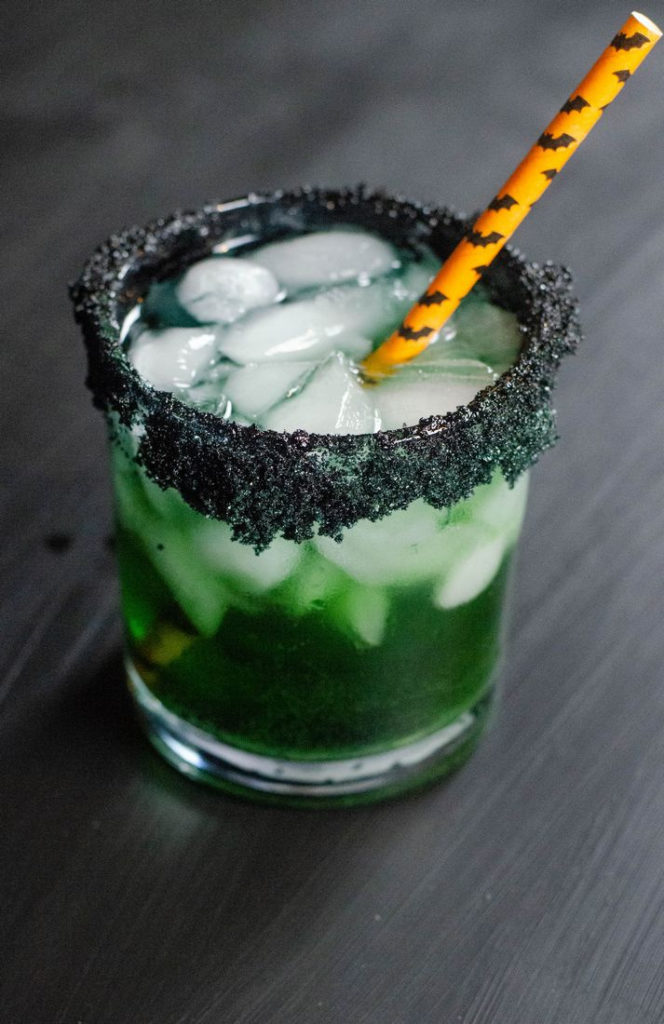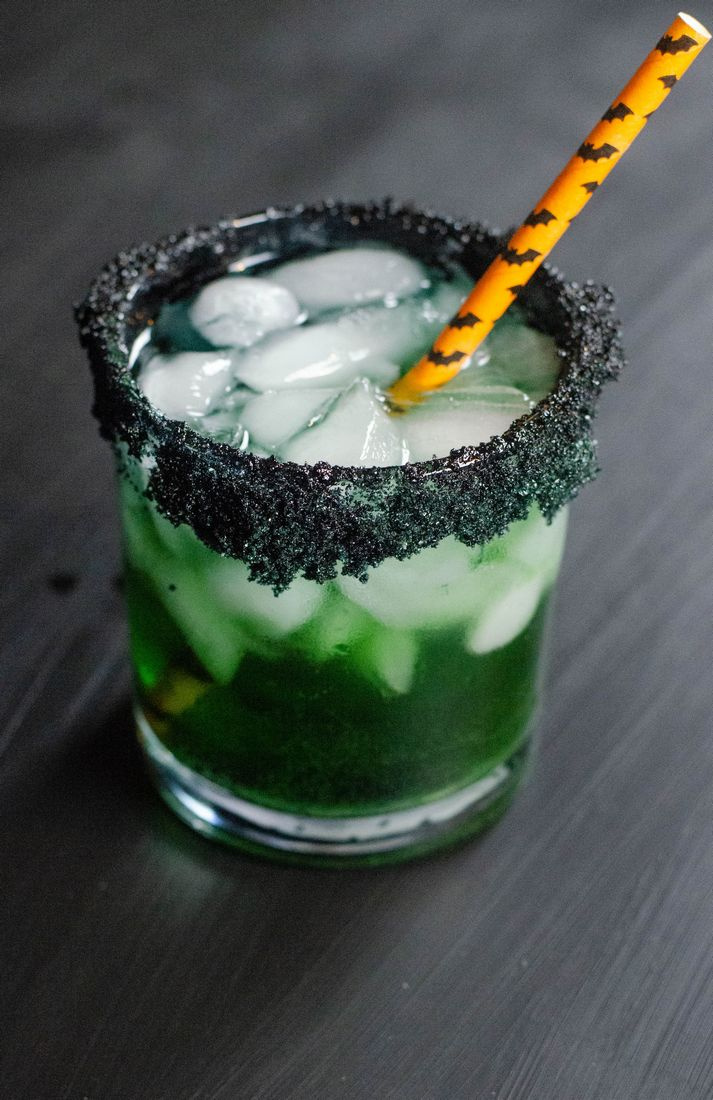 How to make halloween green cocktail
So first all you'll have to make black sugar inspired by the bat of course.
You'll have to put sugar in a bowl and mix in black dye. Then you'll wet the rim of the glass that you're going to use. Once you wet the rim of the glass, roll it in black sugar.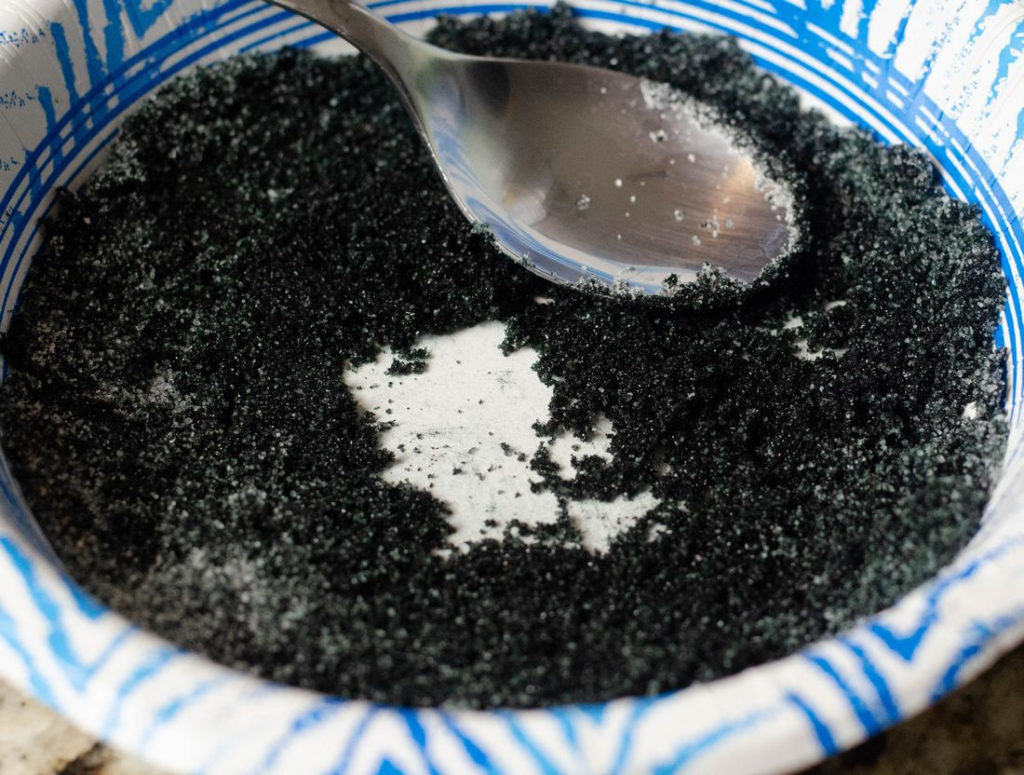 Secondly, for this cocktail, you'll need another glass. Pour in the apple liquor, melon liquor, and ice. Next, add in the sparkling lime water. Make sure to stir the bat guts, I mean cocktail.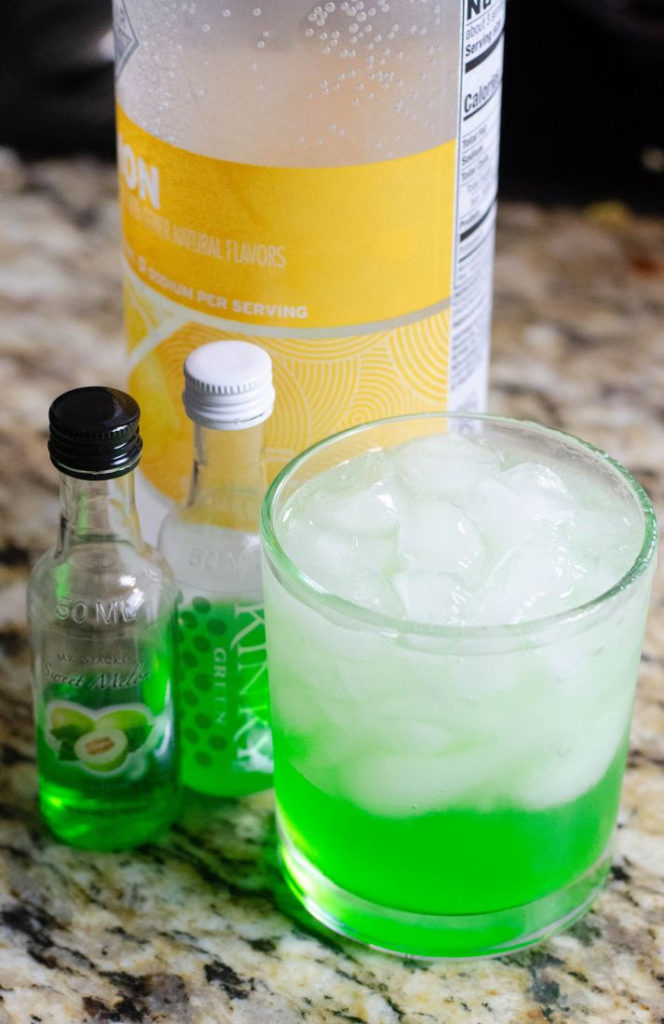 Lastly, transfer the cocktail to the glass with the black sugar. This step will allow the liquors to mix without knocking off any of the black sugar.
Isn't the Halloween cocktail creepy and cool-looking? I love the colors of this cocktail.
Don't forget before serving your drink to add the final touch by putting a Halloween party biodegradable paper bat straw in your bat guts cocktail. Isn't it Bat-tastic?!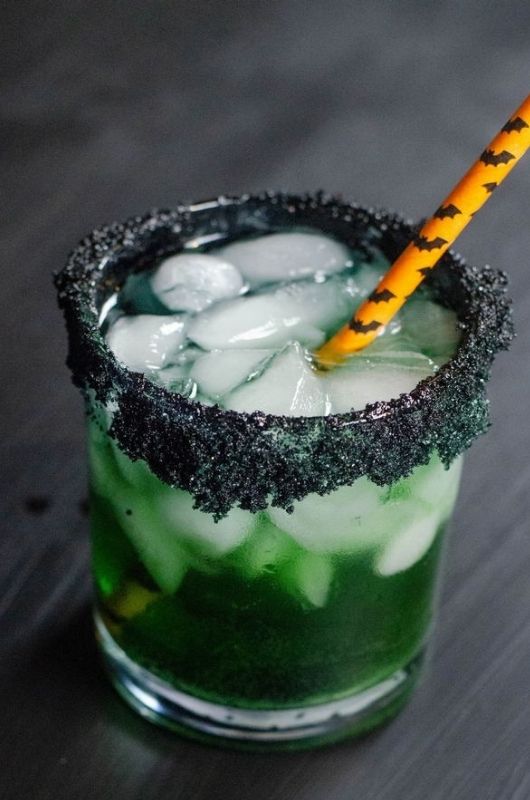 Do you enjoy making adult beverages? Try out a few more of my delicious drinks. I'm sharing a list with you below.
Please don't drink and drive! Drink responsibly!
Please don't drink and drive! Drink responsibly!
Also check out these cool adult bat costumes.
More Cocktails for you to try
See all my adult drinks by going to my drink recipe list.
Also, you might want to try my friend Jenne's Michael Myers Halloween Jell-O Shot.
Pin this Green Halloween Cocktail