Learn how to make Instant Pot Buffalo Chicken Wraps for the next time you need a meal on the dinner table quickly. With this filling and delicious buffalo chicken wrap recipe, you can say goodbye to boring sandwiches.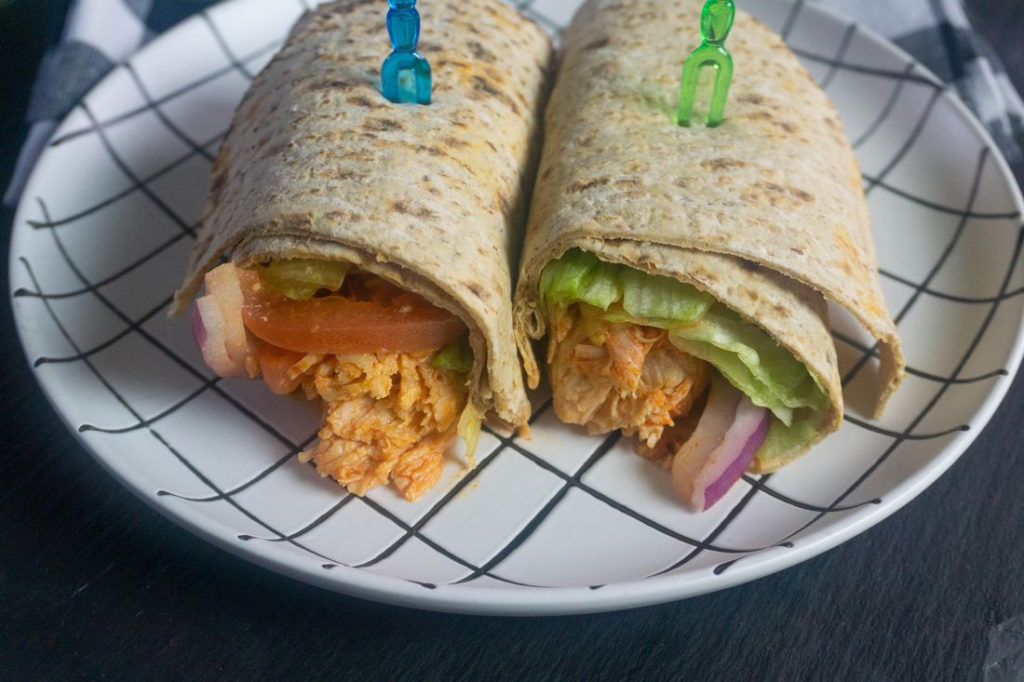 Next time you need a meal for your family, you should make these tasty Instant Pot Buffalo Chicken Wraps.
The chicken wraps taste delicious and can be made in 10 minutes using the pressure cooker.
Making them the perfect chicken wraps for those busy days. Plus, your family will thank you for serving them something different to eat besides sandwiches.
Additionally, these Buffalo Chicken Wraps make the perfect finger food to serve at parties and during the summer by the pool.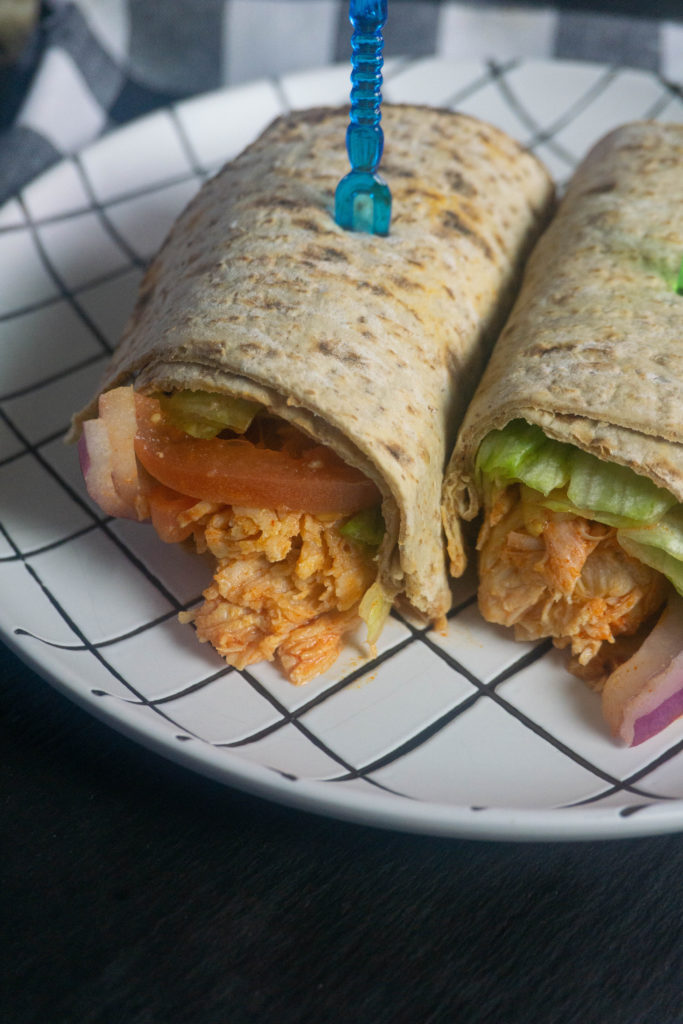 Prepping the Buffalo Chicken Wraps
You can prep the chicken ahead of time. If using thawed chicken breast, it needs to cook for 10 minutes.
Frozen chicken breast needs to cook for 25 minutes. Make sure to slice the chicken first and place it in the instant pot with garlic, salt, pepper, and water.
Once the chicken breasts cooks, remove them carefully from the pot and drain any juice. Next, you'll toss the chicken in a bowl with the hot sauce. We use Louisiana Hot Sauce.
Serve the chicken immediately with wraps or place it in the refrigerator until needed.
Usually, I place all the ingredients on the counter buffet style and let my family fix their wraps themselves.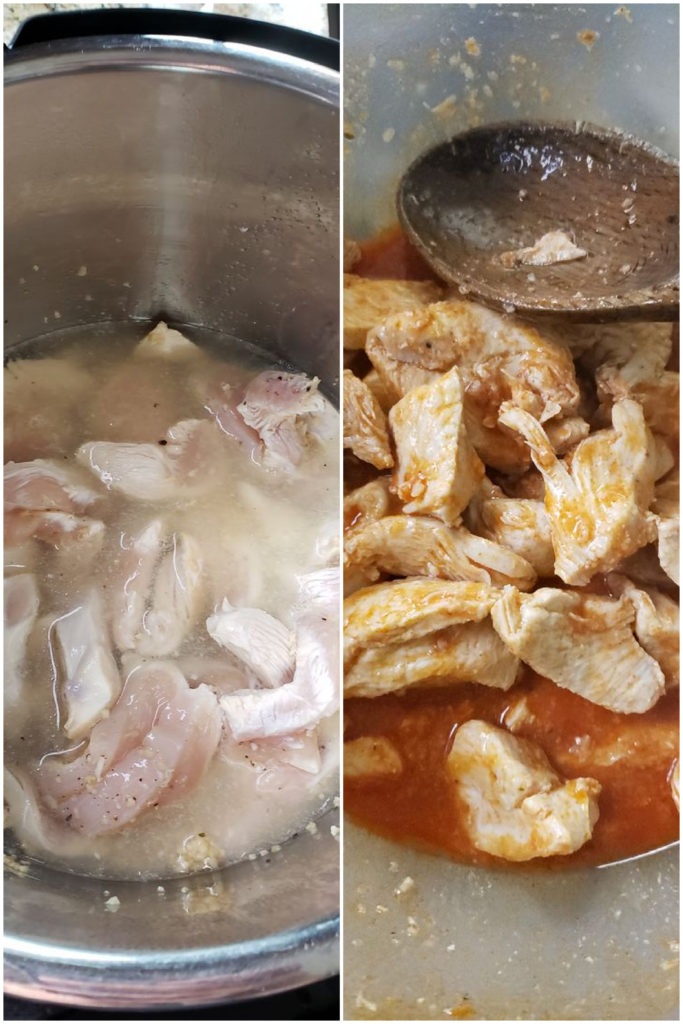 What toppings could you use for the wraps
Lettuce
Onions
Tomatoes
Bacon
Avocados
Pickles
Tangy Coleslaw
Spinach
Cheese
Jalapeno Peppers
Crumbled Blue Cheese
Ranch Dressing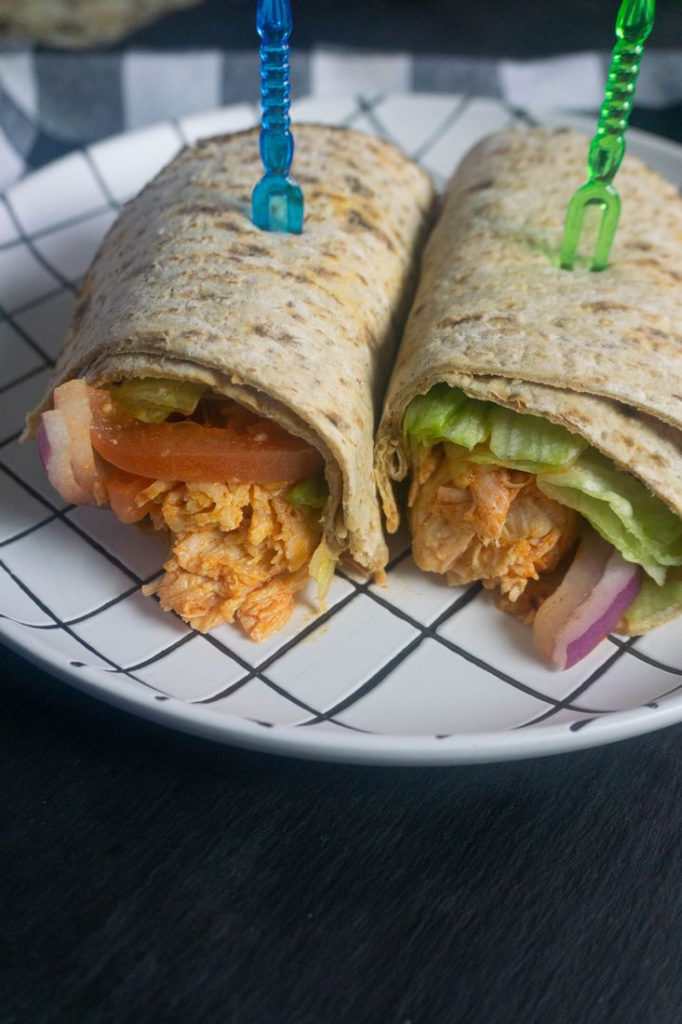 Sides to serve with the Buffalo Chicken Wraps
Pin Buffalo Chicken Wrap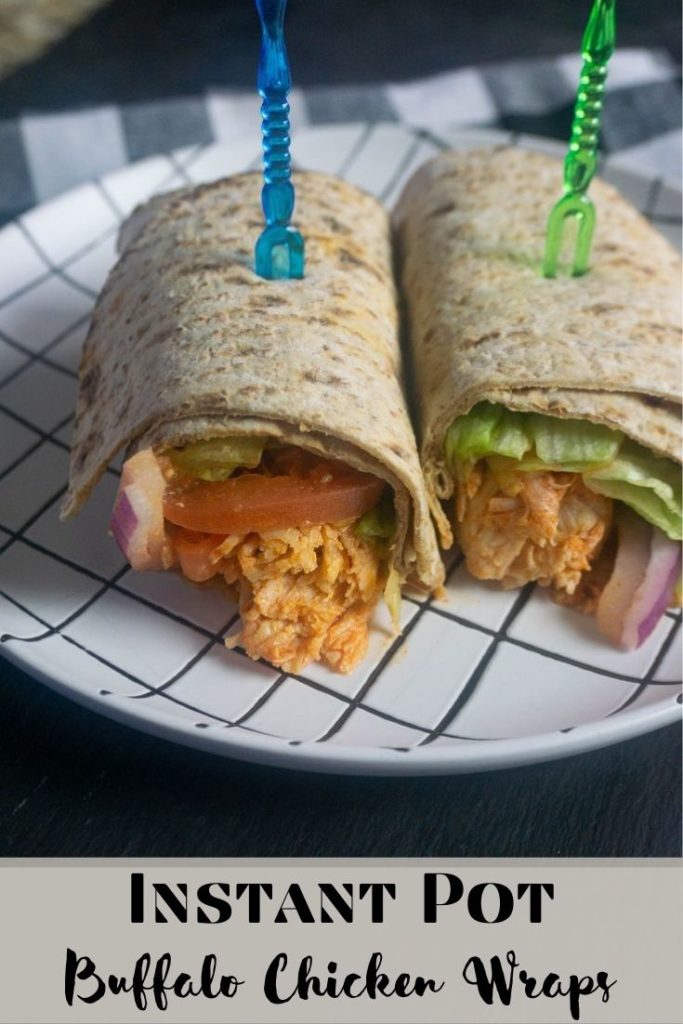 Check out my other Instant Pot Recipes.