This refreshing Prosecco Berry Sparkling Party Drink is light and tastes fabulous. It makes the perfect adult drink to sip on, especially during the hot summer months. Whether you're looking for a drink to serve for brunch or a festive drink to enjoy for the Fourth of July, you can't go wrong with this sparkling party drink.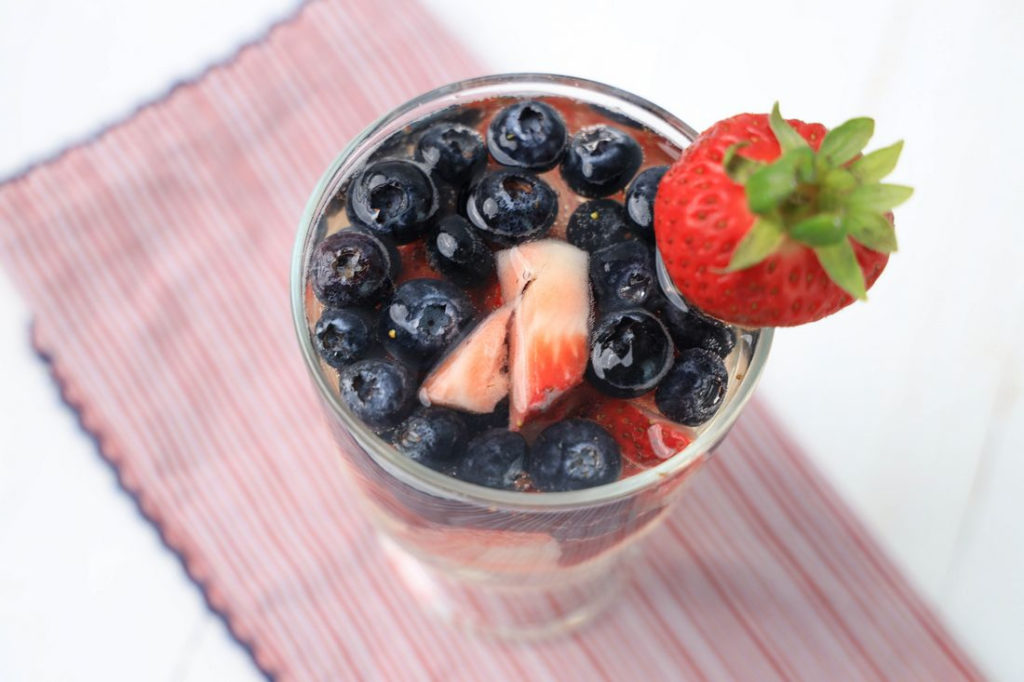 Of course, you can enjoy this delicious Prosecco Berry Sparkling Party Drink any time of the year.
My brother-in-law loves Prosecco, and he always has a bottle chilled at home. He serves Prosecco at his pool parties and all his holiday parties.
Heck, sometimes he even adds Vodka to his bottle of Prosecco with lots of diced apples and other fruit.
He also has been known to use those cute little silicone trays to make his ice look like stars.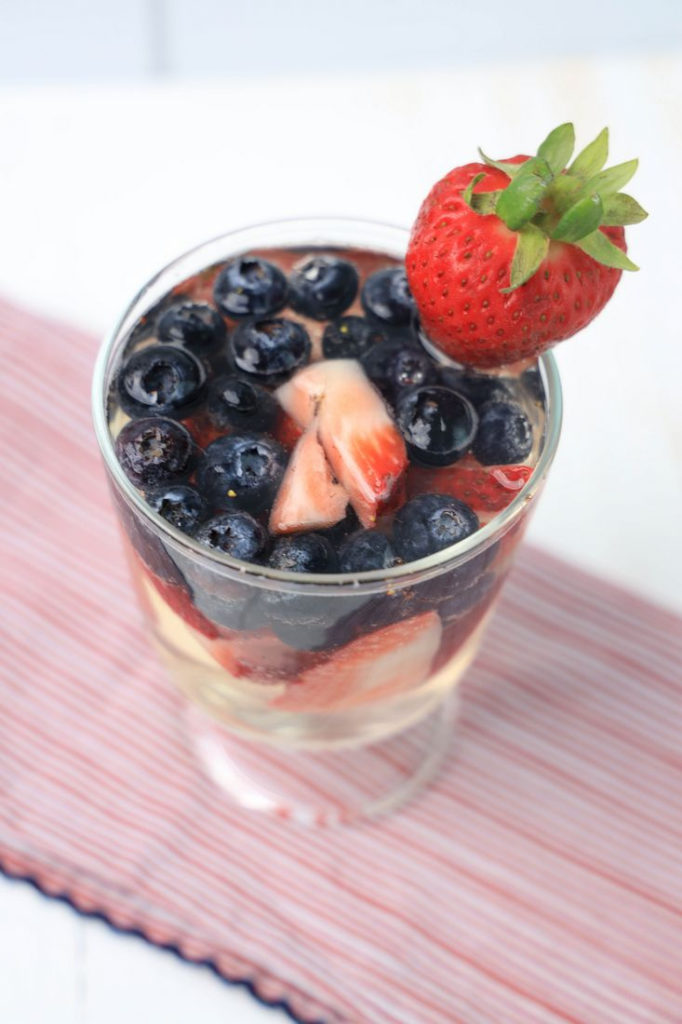 Personally, I like to keep my adult drinks easy and simple. That's why I prefer to use only a bottle of Prosecco and add fresh strawberries and blueberries.
Plus, fresh berries added to the sparkling wine look bright and elegant! Which makes it the perfect refreshing adult fruity beverage for any occasion.
Usually, I use a bottle of La Marca Prosecco. It's a lovely Italian sparkling wine that's very versatile and only has 125 calories per serving.
Also, it pairs great with my cheese trays and the shrimp appetizers I like to make.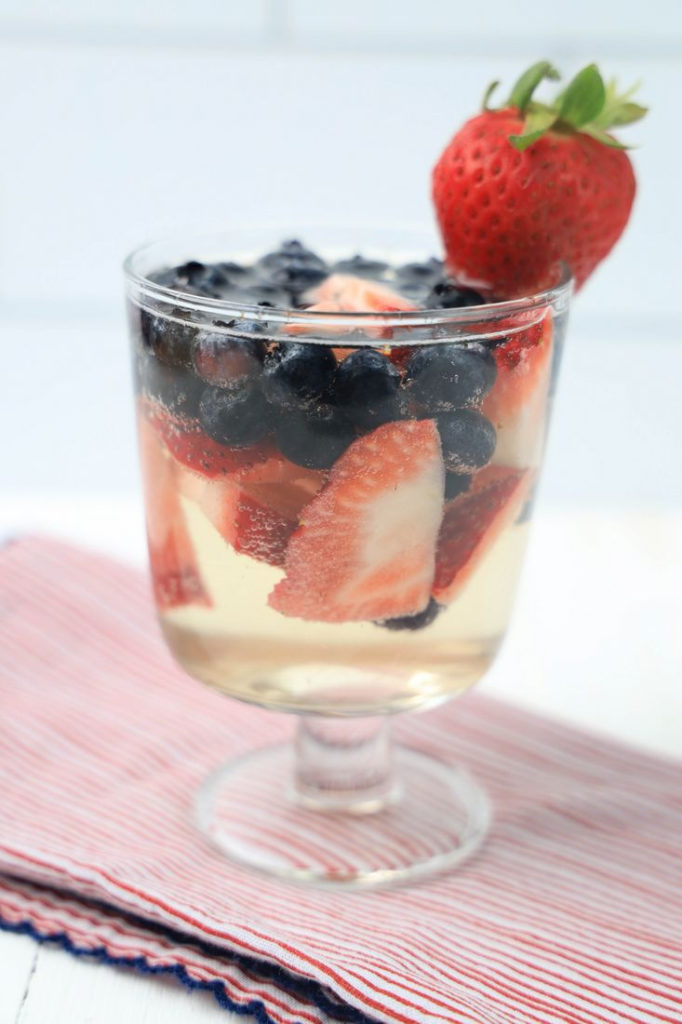 Additionally, if you're serving these berry drinks for brunch or a special occasion, you can prepare the fruit and wine glasses ahead of time.
Make sure the bottle of Prosecco is in the refrigerator chilling.
Clean, dry, and slice fruit.
Place the sliced fruit in wine or champagne glasses. Cover the tops of the glasses with saran wrap. Leave the glasses with the fresh berries in the fridge until needed.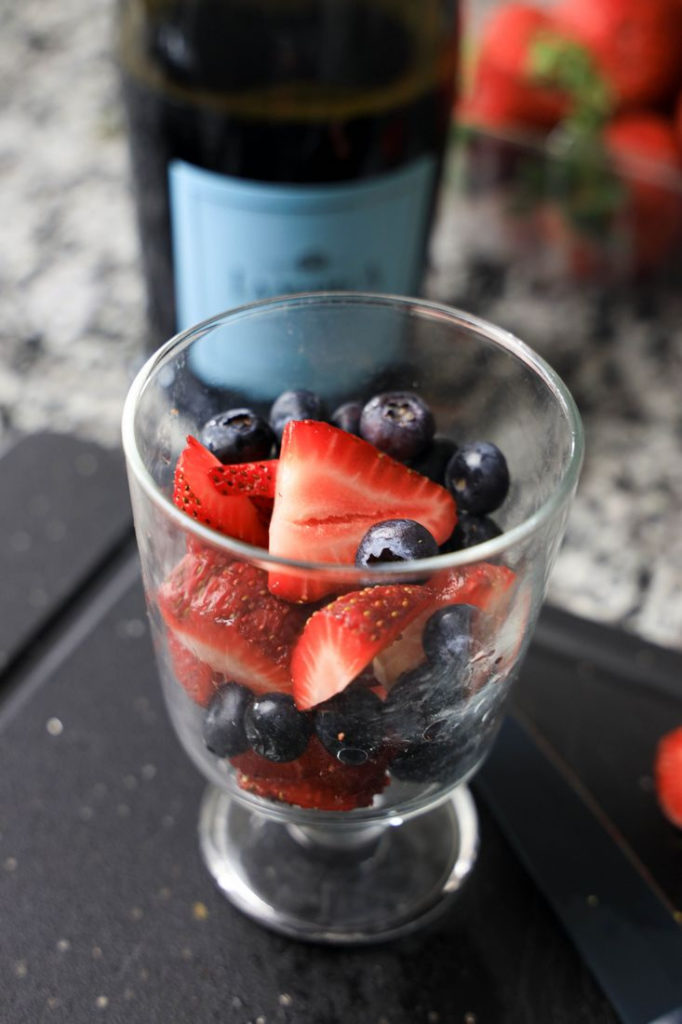 What Berries Can be used in Prosecco Berry Drink
Blueberries
Strawberries
Raspberries
Blackberries
Cranberries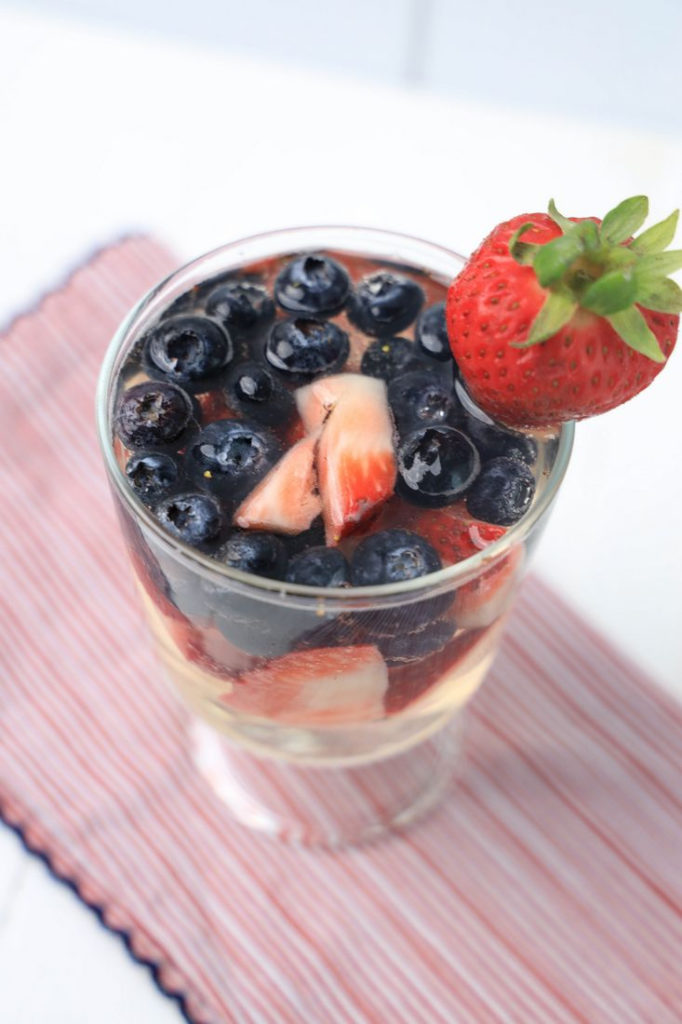 Doesn't this Red, White, and Blue Prosecco look delicious? The drink reminds me of a party in a glass! The bright, juicy berries make me happy and make me think about confetti!!
Please don't drink and drive! Drink responsibly!!
Please don't drink and drive! Drink responsibly!
Pin the Drink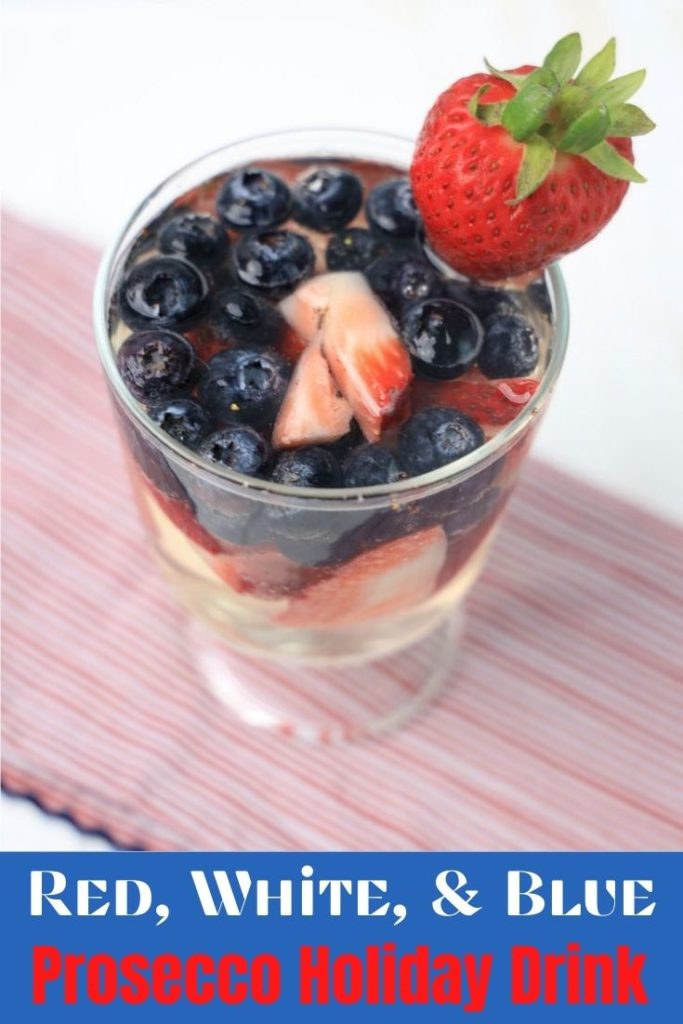 Other Cocktails You May Like
Also check out my friend Jenne's July 4th Stained Glass Jell-O Shots