Skillet Barbecue Chicken Breast is an easy recipe to make when you need something on the dinner table quickly.
The whole family will love this tender, juicy, and delicious boneless barbeque chicken. Plus, you can make this dish gluten-free by using your favorite gluten-free barbecue sauce.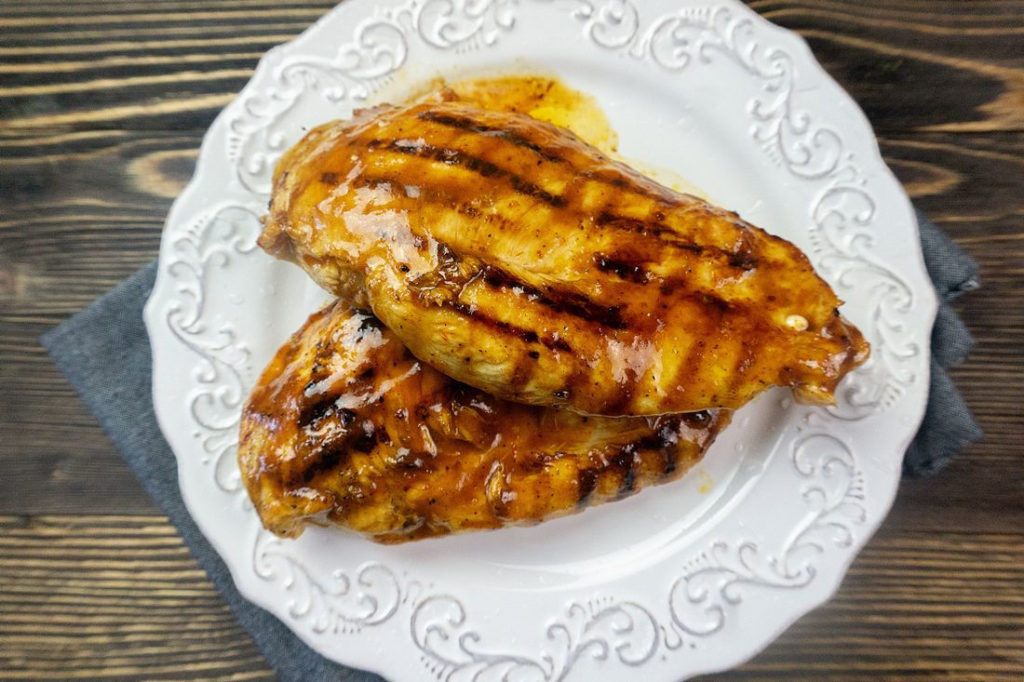 I'm always looking for easy recipes to cook for dinner. Of course, the simpler the recipe and the fewer ingredients, the better!
That's the reason I love this BBQ Chicken Breast recipe. Plus, I can cook it in a cast-iron skillet on the stovetop or over a campfire when my family goes camping.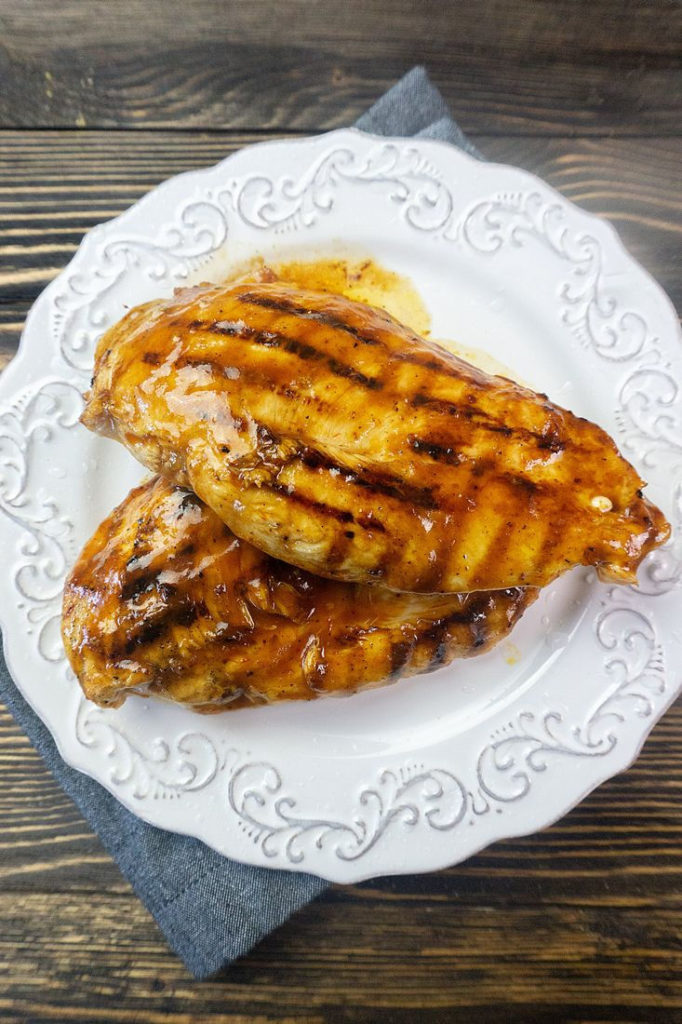 Sometimes, when I don't feel like cooking, my family will order take-out from our favorite barbecue food restaurant.
Usually, the barbecue chicken will come with a side of baked beans, pickles, and a few pieces of butter bread.
However, my family loves for me to make potato salad, coleslaw, corn on the cob, and cornbread with our cast iron skillet chicken.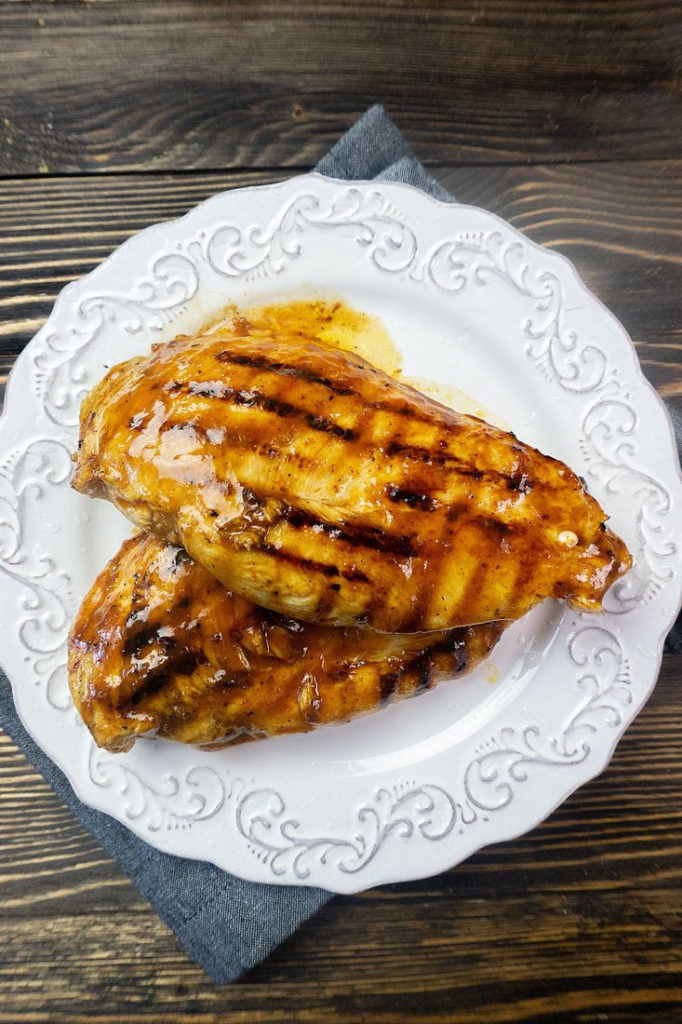 What's in Skillet Barbecue Chicken Breast
Chicken Breast
Olive Oil
Seasoning of Choice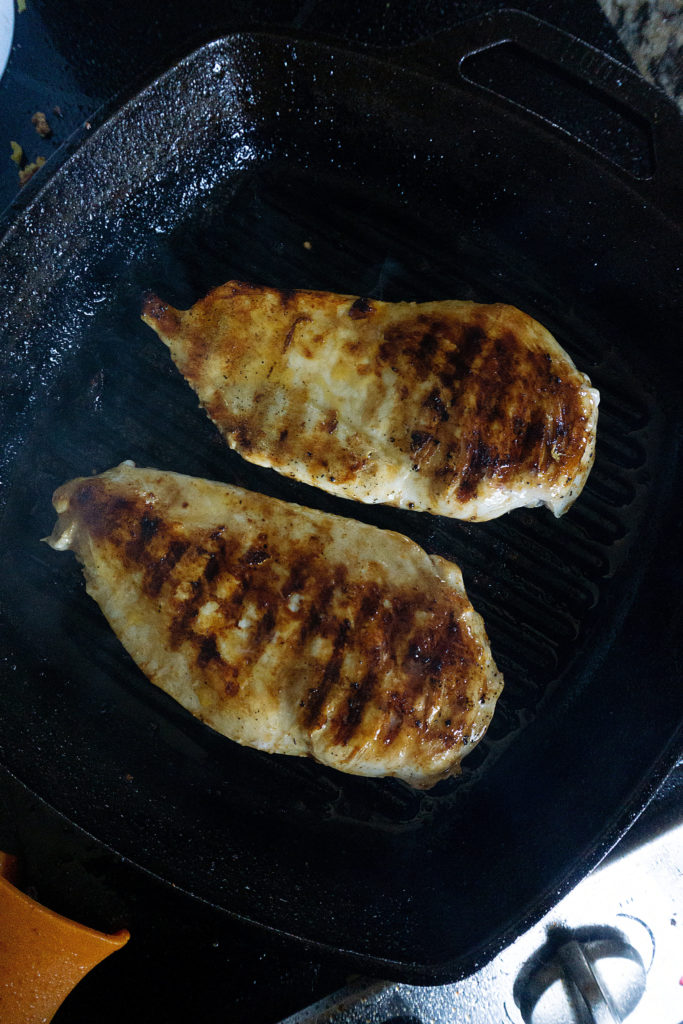 Some ideas for seasoning to use
Salt
Pepper
Garlic Powder
Onion Powder
Cajun Seasoning
How to make Skillet Barbecue Chicken Breast
First, add some olive oil to the cast iron skillet and roll it around the entire pan. You may also brush the oil on. Place the skillet on the burner or campfire.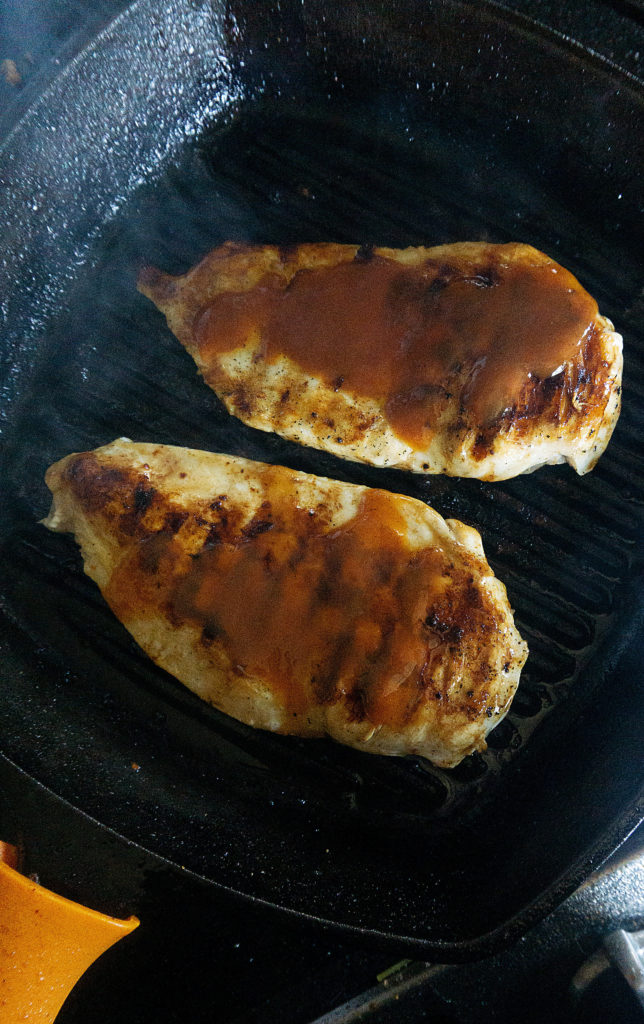 Second, filet the boneless chicken breast lengthwise into four breasts. Season with salt, pepper, and garlic powder.
Third, place the chicken in the skillet on medium heat on the stovetop. Cook on one side till the chicken easily releases from the skillet about 5 to 8 minutes. Then flip the chicken over.
Continue to flip the chicken for about 15 minutes until cooked well inside. To test the chicken breast, you can remove a piece and cut the center, and check if the chicken juices run clear, it's cooked. If the juices are red or pink, the chicken will need to cook a little longer.
In the last few minutes, add some barbecue sauce. Brush it on and let it get sticky when cooking.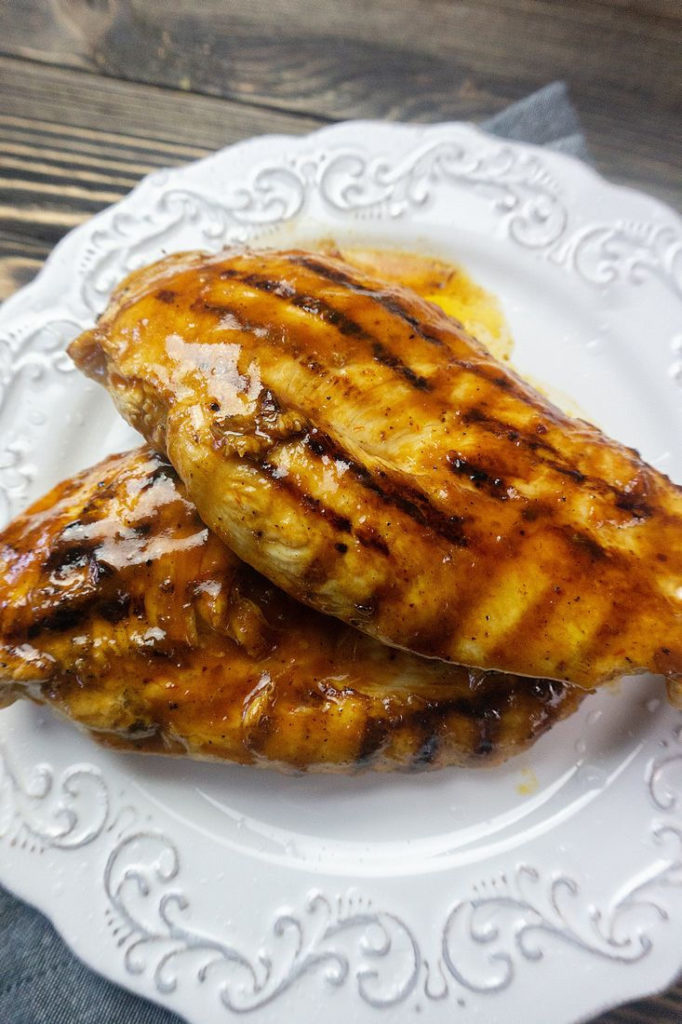 Doesn't the chicken look delicious? You can make this BBQ skillet recipe sugar-free and gluten-free when you use your favorite sugar-free and gluten-free barbecue sauce. Then serve with your favorite veggie or salad.
You could use Sweet Baby Ray' Sugar Free Barbecue Sauce (+ GF), G Hughes Smokehouse Sugar Free Barbecue Sauce (+ GF), Lille Q's Zero Sugar Carolina BBQ Sauce which is low sugar, gluten-free, and keto friendly.
It's strictly up to you and your dietary restrictions. Heck, if you don't have to worry about your diet, add some pineapple chunks or slices to your skillet chicken recipe.
What to Serve with Skillet BBq Chicken
The following dishes below are not gluten-free, and some may contain sugar.
Pin Skillet BBQ Chicken Recipe