These FREE Camping Printables that include a packing list, a scavenger hunt, and a camping bucket list are all perfect for you to print to use on your next camping trip.
Especially if you need help remembering what to pack for a successful camping trip and ideas for entertaining your family while camping.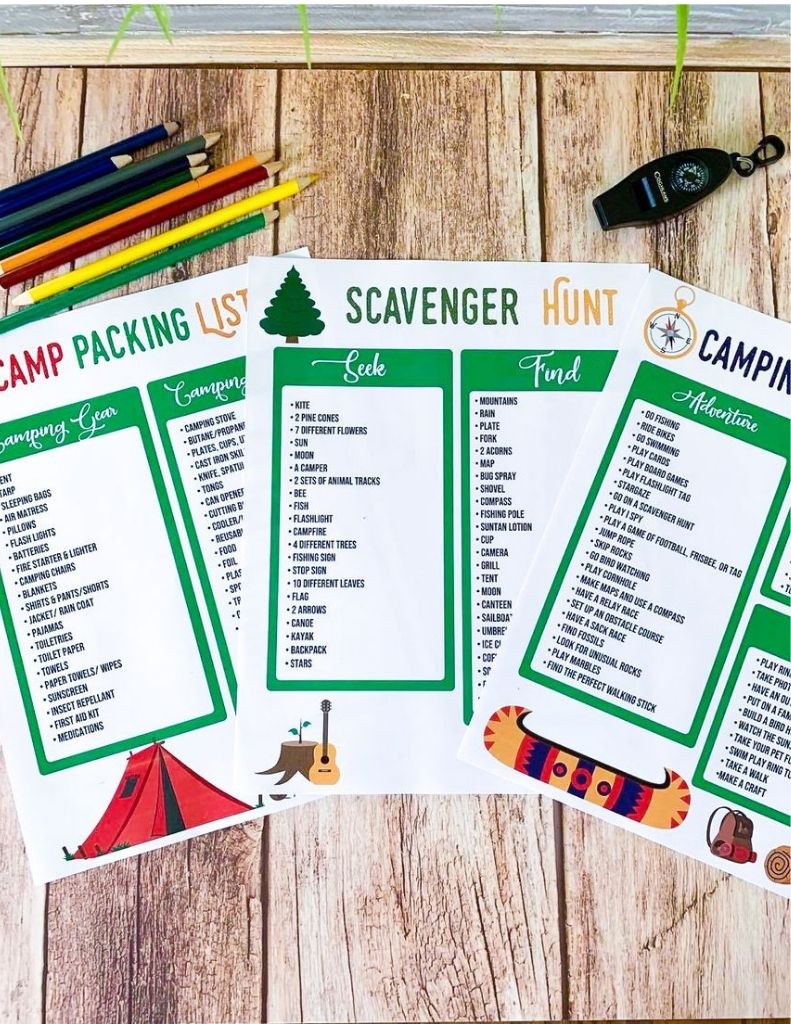 Camp Packing List
The camp packing list includes items you'll need to bring with you for tent camping and your camping kitchen.
Remember this camping resource is FREE! So go ahead print it out.
After you print the packing list out, place it on a clipboard. Use the list to help you pack everything needed for your camping adventure.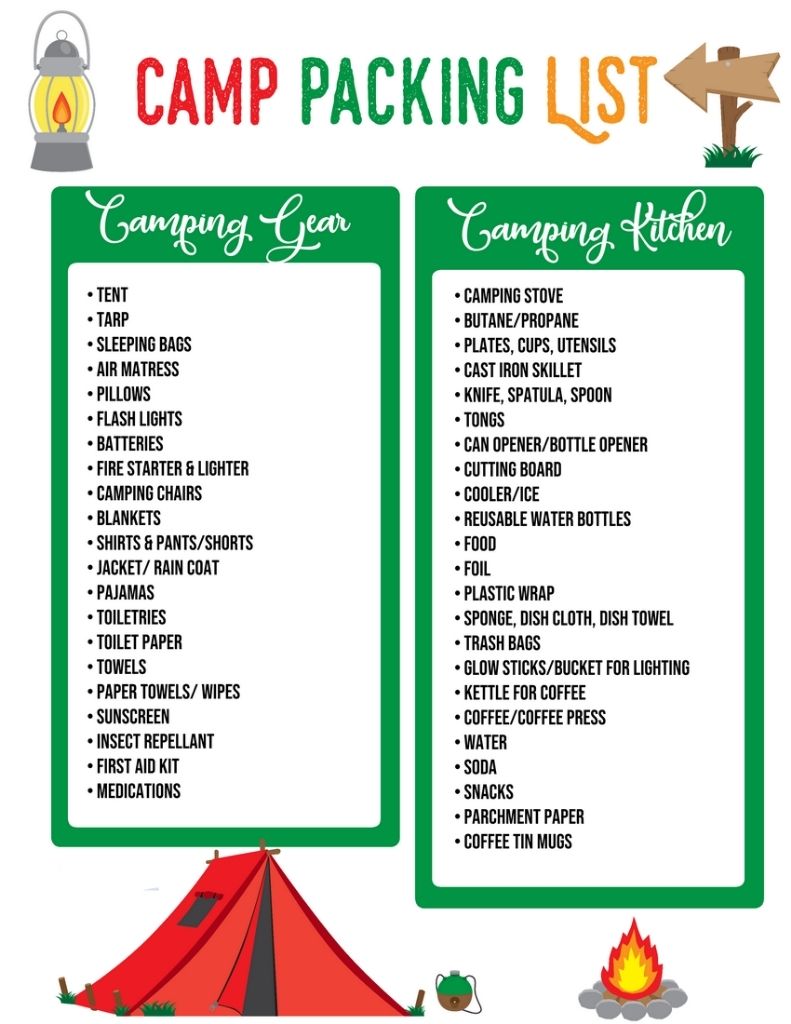 Don't forget to scratch each item off the list as you gather your camping gear and supplies.
Camping Bucket List
Whether you're camping in a tent or have the comforts of a RV, yurt, or travel trailer the camping bucket list is a must to take along on your family's next adventure out in the wilderness.
Especially, if you get tired of hearing your family complain about being bored while camping.
Matter of fact my family brings along a copy of the activity list every time we go camping.
Don't forget to scroll down at the end of the post to print out the list.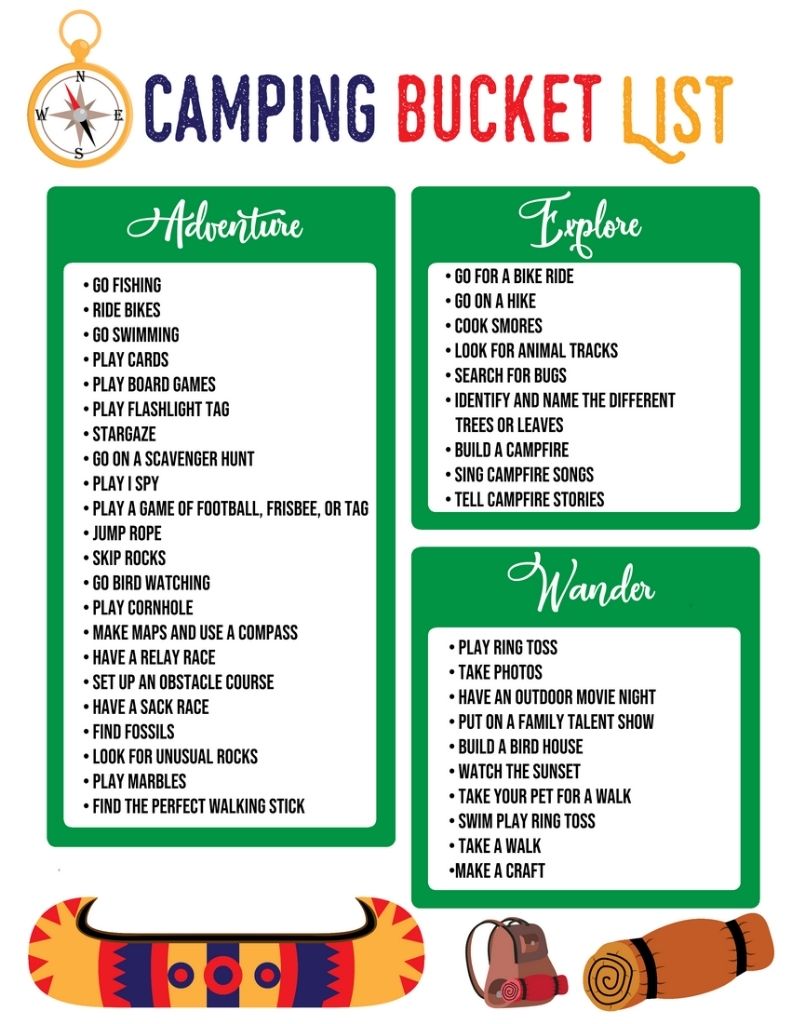 Camping Scavenger Hunt
If you have kids you're going to want to print out the camping scavenger hunt and bring it with you camping.
It's an excellent way to get your kids outdoors to burn off some energy and explore their surroundings while checking everything off their list.
My family enjoys scavenger hunts when we go camping. Sometimes we even make it a fun game by seeing who can find all the items on the list first.
You may want to print out a copy of the scavenger hunt for each child participating in the hunt.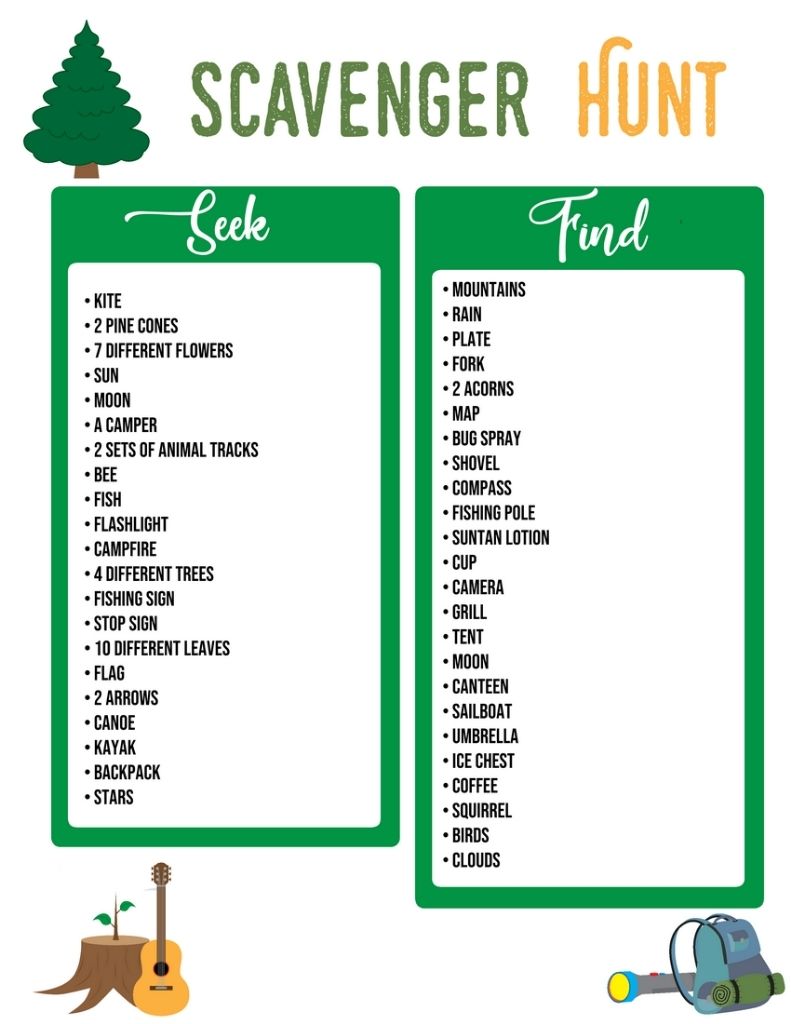 Here are some of the items to seek and find from the scavenger list.
Pine Cones
Flowers
Fish
Trees
Leaves
Canoes
Camper
Kayak
Kites
Flashlight
Squirrels
Birds
Clouds
Acorns
How to print the FREE Camping Printables
Download the free camping printable you want.
Print the printable on cardstock to make it more durable.
Print as many printables you need.
Use clipboards to make it easier to check off items on your list.
DOWNLOADing the Printables
Download and print the FREE camp packing list.
Print and download the FREE camping activity list.
Get the FREE Scavenger Hunt Here.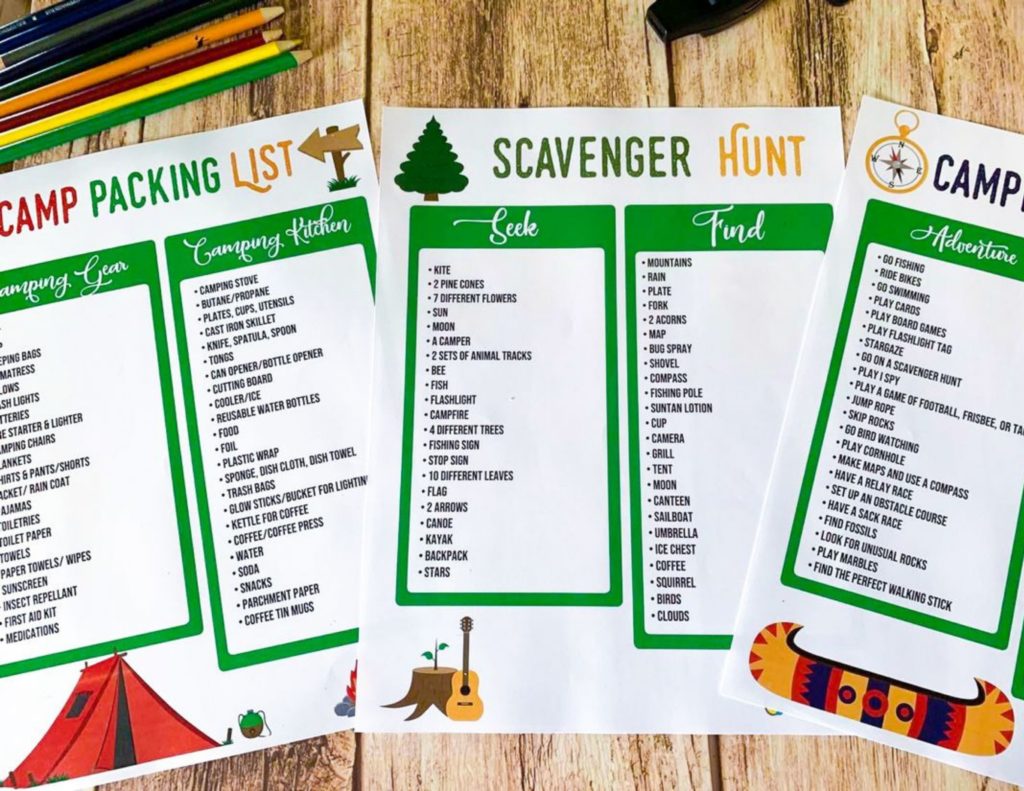 More Scavenger Hunts for you
Mickey Mouse and Friends Scavenger Hunt
IDEAS FOR INDOOR CAMPING GAMES
Here are a few camping games we keep in our camper to play while it's raining outside.
Pin the FrEE Camping Printables to use Later