This simple, refreshing Peachy Rainier Cherry Moonshine is an excellent beverage for hot summer days. Not only is this adult beverage delicious it's also easy to make.
It's the perfect cocktail to enjoy while relaxing by the pool, enjoying a lovely evening with friends, or while sitting by the campfire camping.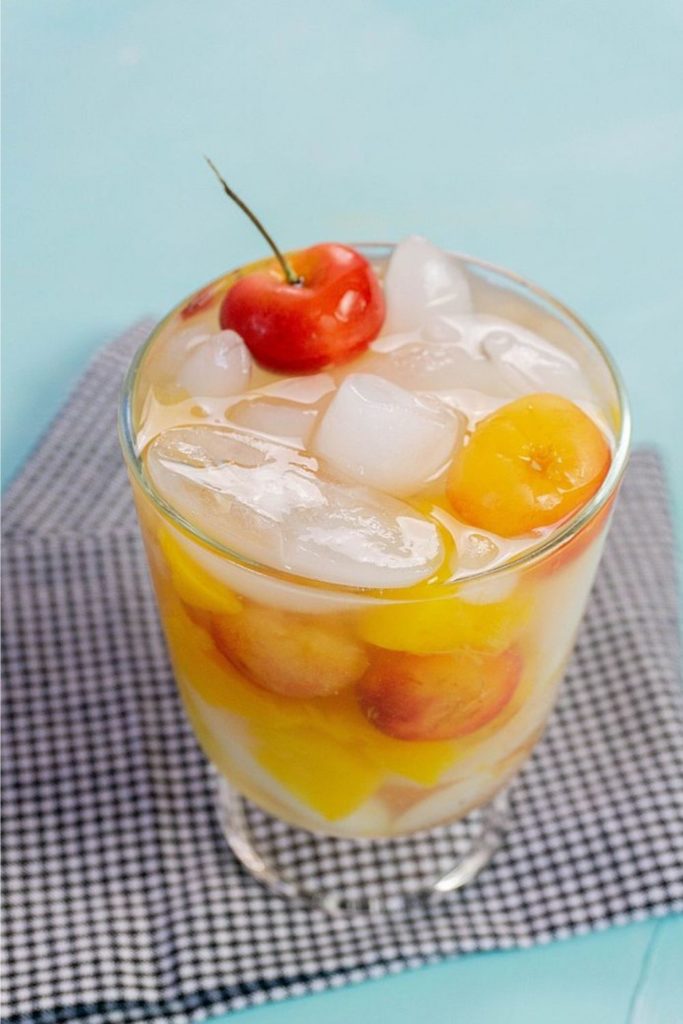 Is MOONSHINE Strong
Yes, it can be strong like any other alcohol! The moonshine we use in our cocktail is 90 proof. It's natural-tasting, clean with a slight sweetness to it. Of course, it's legal too!
Climax Moonshine is what we use in our drink recipe. It's Tim Smith's Original Climax Moonshine.
If you don't know who Tim Smith is, he's the guy from the Discovery Channels series Moonshiners.
He's the man that usually wears blue jeans overalls shirtless and, he's a third-generation moonshiner.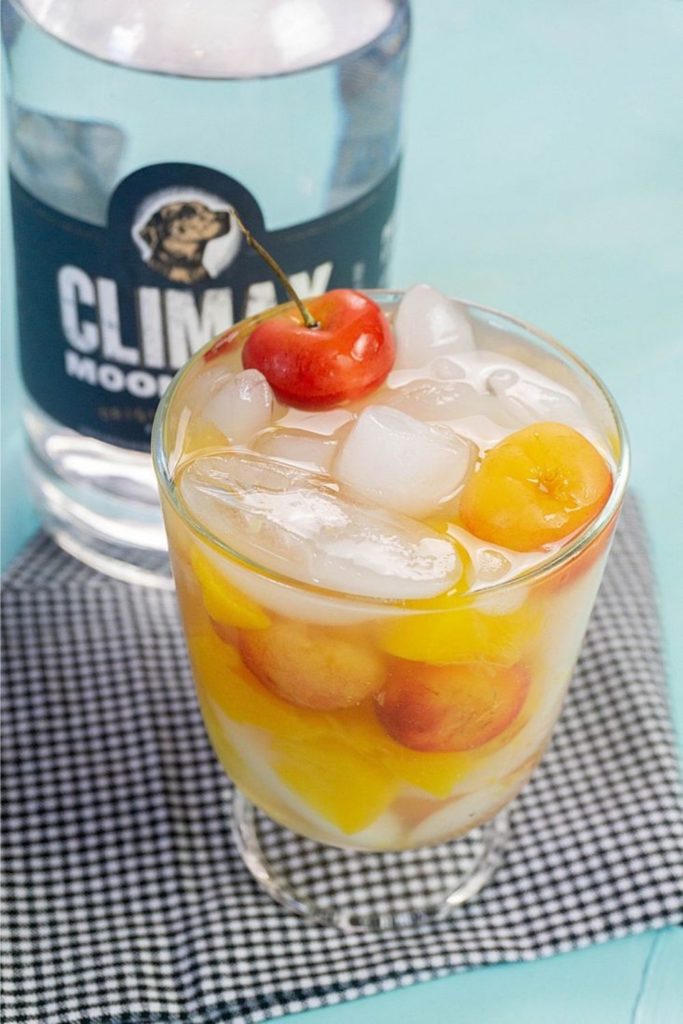 My husband loves Climax Moonshine. I'm not a fan of alcohol, but I do enjoy a Peachy Rainier Cherry Moonshine every once in a while.
If you decide to indulge in an alcoholic beverage such as our moonshine cocktail, please drink responsibly.
Honestly, because of the potency of the moonshine, I can usually only drink one of these cocktails.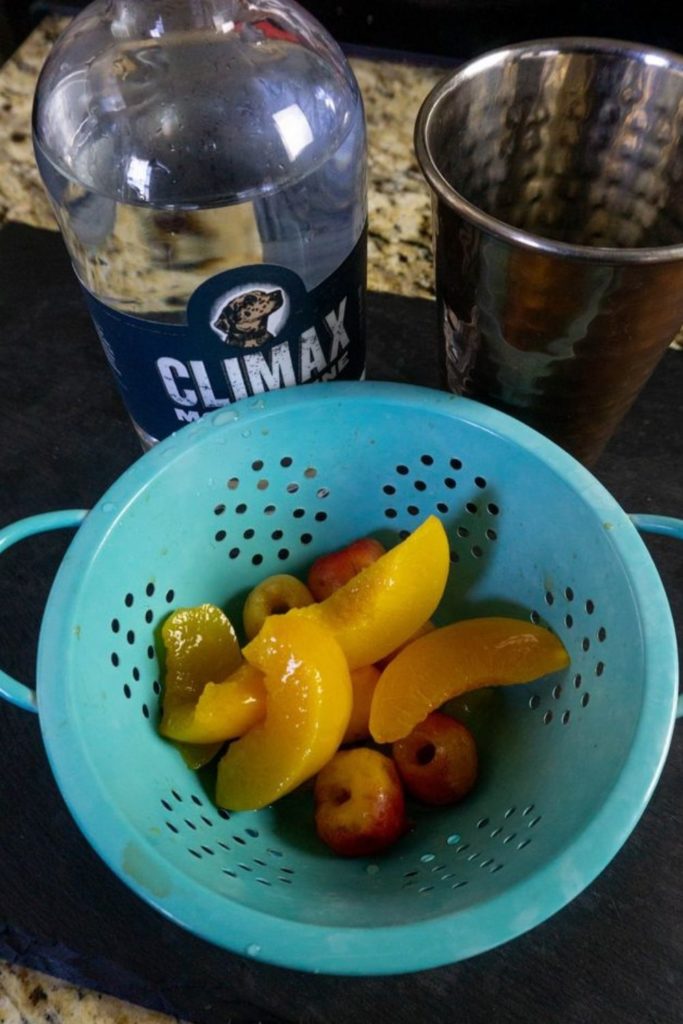 WHAT'S IN the Peachy Rainier Cherry MOONSHINE
Peach Slices
Rainier Cherries (

pits removed

)
Moonshine
Vanilla Simple Syrup
Ice
HOW TO MAKE MOONSHINE Cocktail
In a shaker place the peach slices, 8 pitted rainier cherries, and the moonshine.
Next, smash down the peaches and the cherries. Shake the shaker a few times.
Last, add in the vanilla simple syrup and ice. Make sure to shake the shaker well. Then pour all the ingredients into a short glass.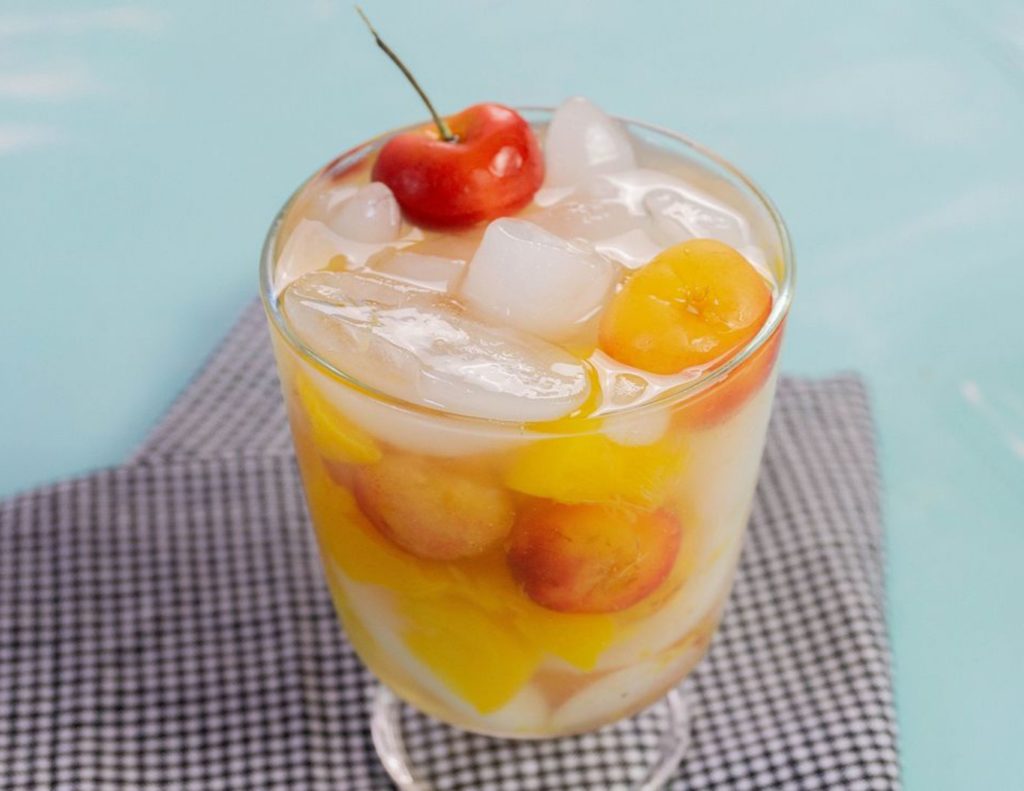 Doesn't this peachy cherry moonshine cocktail look refreshing? It is so colorful and bright it would make the perfect boozy drink to enjoy for any summertime celebration.
We hope you get a chance to try our cocktail recipe. Enjoy!
If you can't find CLIMAX Moonshine Original Recipe, you could use any brand of moonshine. PLEASE ONLY USE LEGAL MOONSHINE!!!
Please don't drink & drive! Drink responsibly!
More Adult Beverages
Don't drink & drive! Drink responsibly!
Pin the MOONSHINE Cocktail for later