This recipe for Chicken Fried Chicken is a popular Southern recipe. It's large pieces of thin skinless, boneless breast meat that has been battered and fried to a crispy golden brown perfection.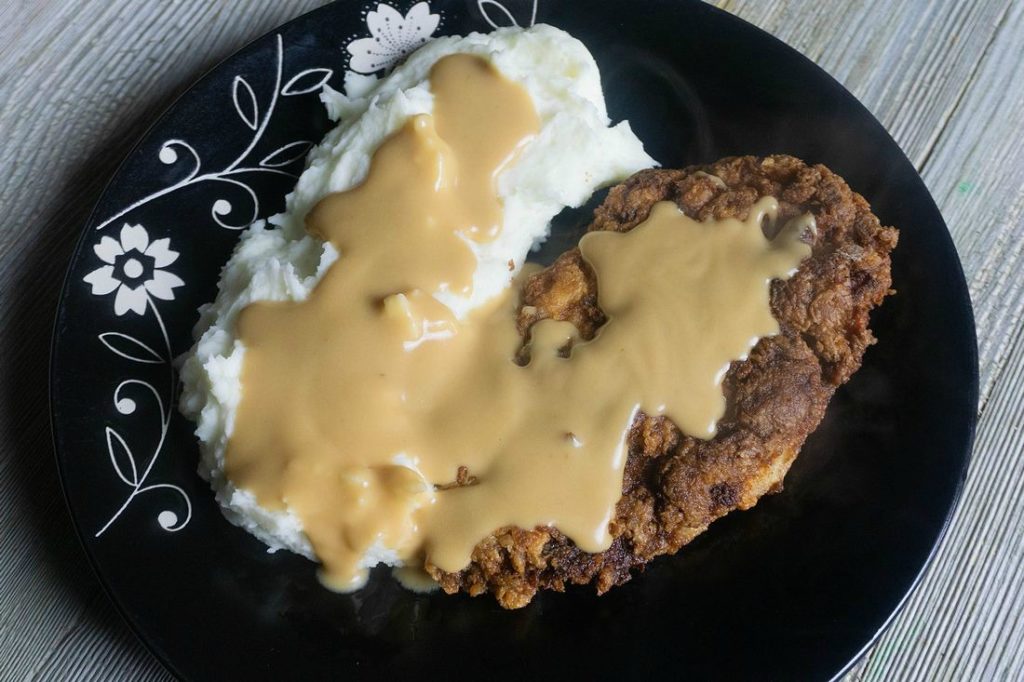 Usually in restaurants you can find the big pieces of the boneless crispy chicken served with gravy and mashed potatoes.
Besides mashed potatoes when I fry up some chicken steaks as my kid calls this recipe, we eat corn on the cob, coleslaw, and some good ole cornbread with it.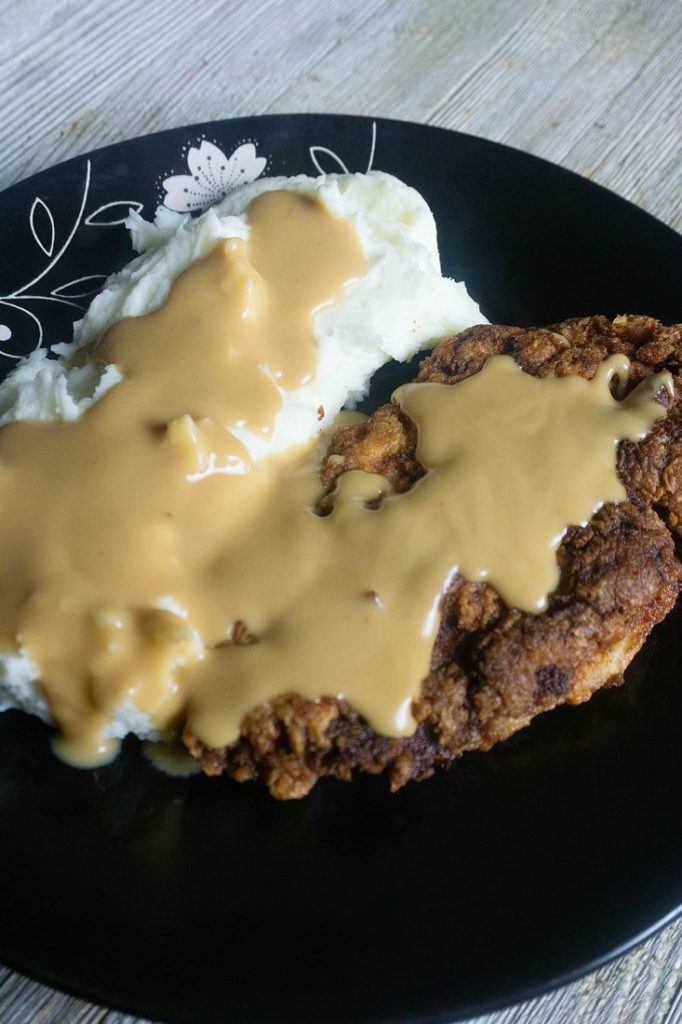 Whatever side dish you decide to serve with this delicious recipe I'm sure you'll family will love it.
It's so much better than just throwing chicken breast in the oven to bake.
Who wants to eat the same boring chicken recipe all the time? NOT ME!!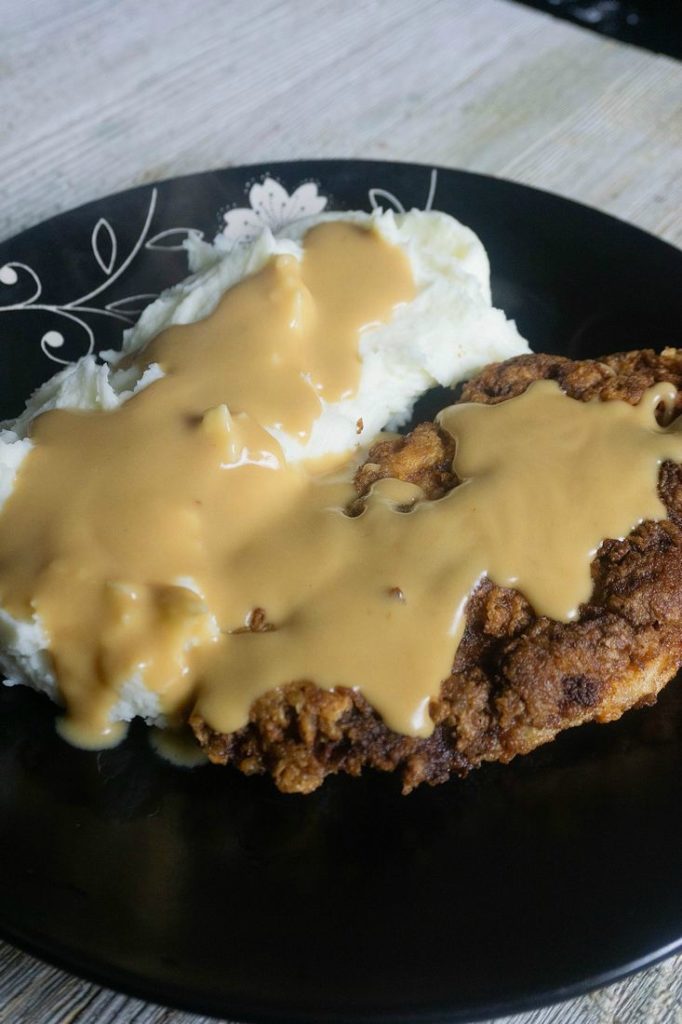 What's in the Chicken Fried Chicken Recipe
Large Chicken Breast
Heavy Whipping Cream or Buttermilk
Flour
Cooking Oil
Seasonings of choice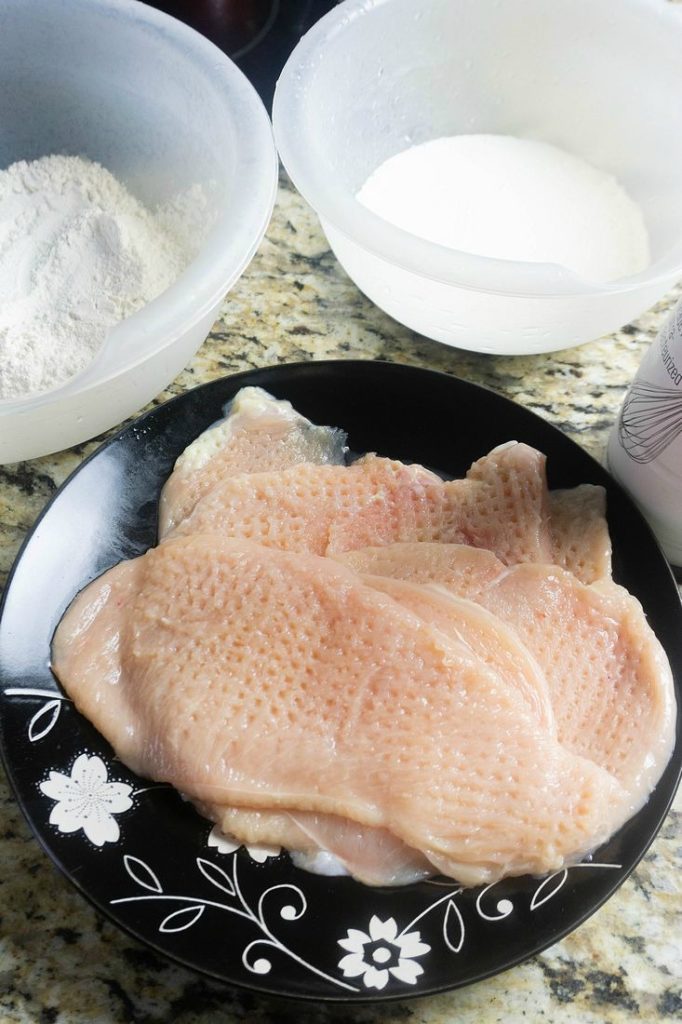 Some Ideas For Seasoning To Use
I sometimes use Cajun Seasoning or Salt, Pepper, and Paprika. It's up to you!
Salt
Pepper
Cajun Seasoning
Paprika
Parsley
Garlic Powder
Garlic Salt
Onion Powder
How to Make Chicken Fried Chicken
First, add some cooking oil to the frying pan or cast iron skillet. Set between a 4 and 6 in heat. Low to medium low. Let it heat up for a few minutes especially if it's cast iron.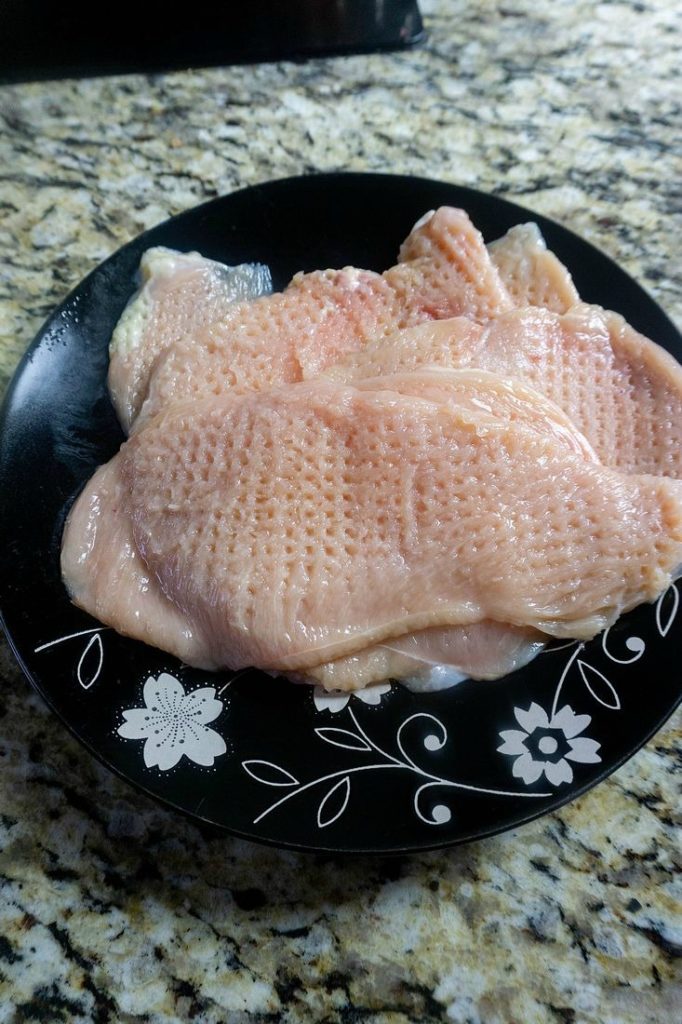 Second, place flour in one bowl and heavy cream or buttermilk in the second bowl. Set aside.
Next, put the chicken on a cutting board and cut lengthwise into four of five long pieces.
Large chicken breasts will make four to five steaks. Beat out the chicken with a kitchen mallet.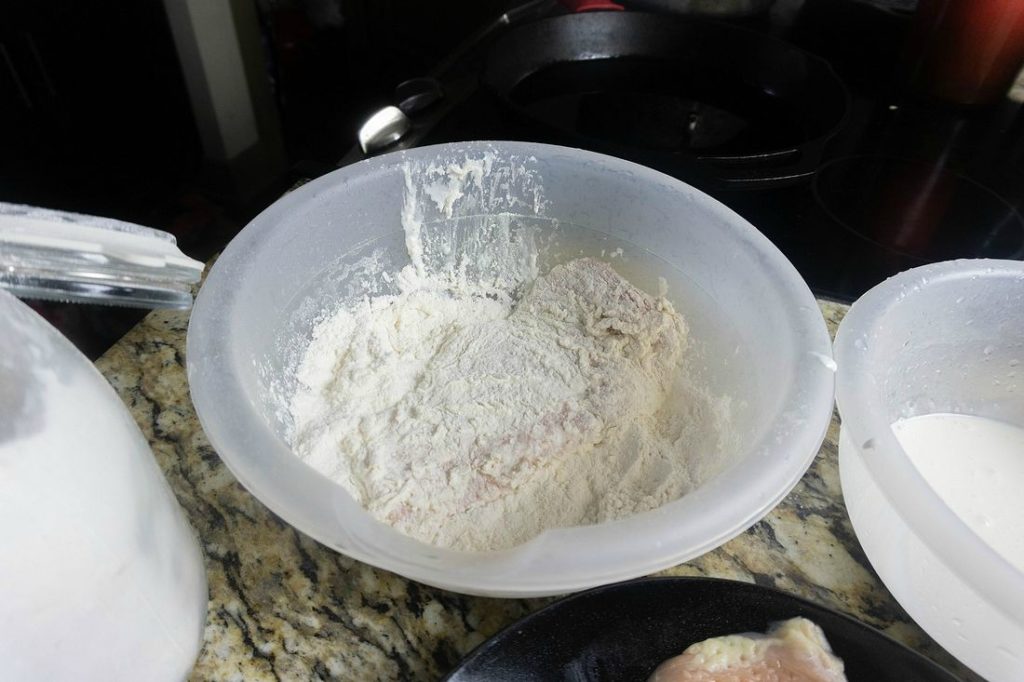 Third, now your going to double dip. Dip the chicken one piece at a time into the whipping cream or buttermilk.
Then into the flour making sure the flour coats the chicken well. Then repeat. Whipping Cream or Buttermilk then flour.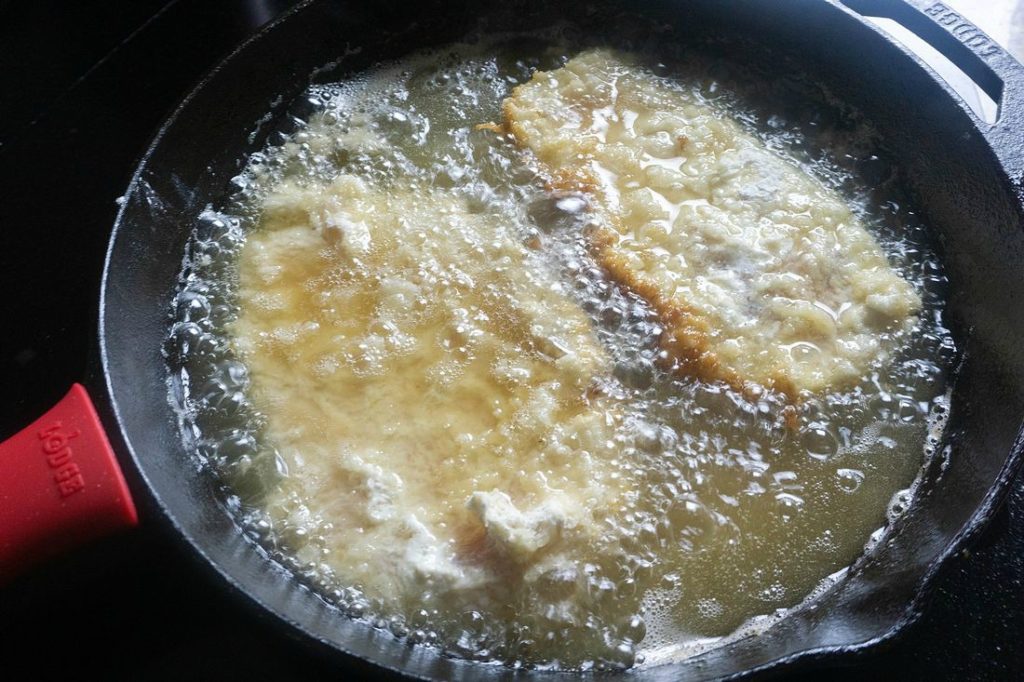 Fourth, place two pieces of the chicken at a time into the skillet. Cook each side until the breading is golden brown.
HINT – To keep the chicken warm while cooking the rest either place it in the oven with the setting at the lowest oven temperature.
Additionally, you can place the chicken steaks in a casserole dish.
Or you can place them on a dish and then microwave 2 minutes when all the chicken finishes cooking to make sure they're the right temperature.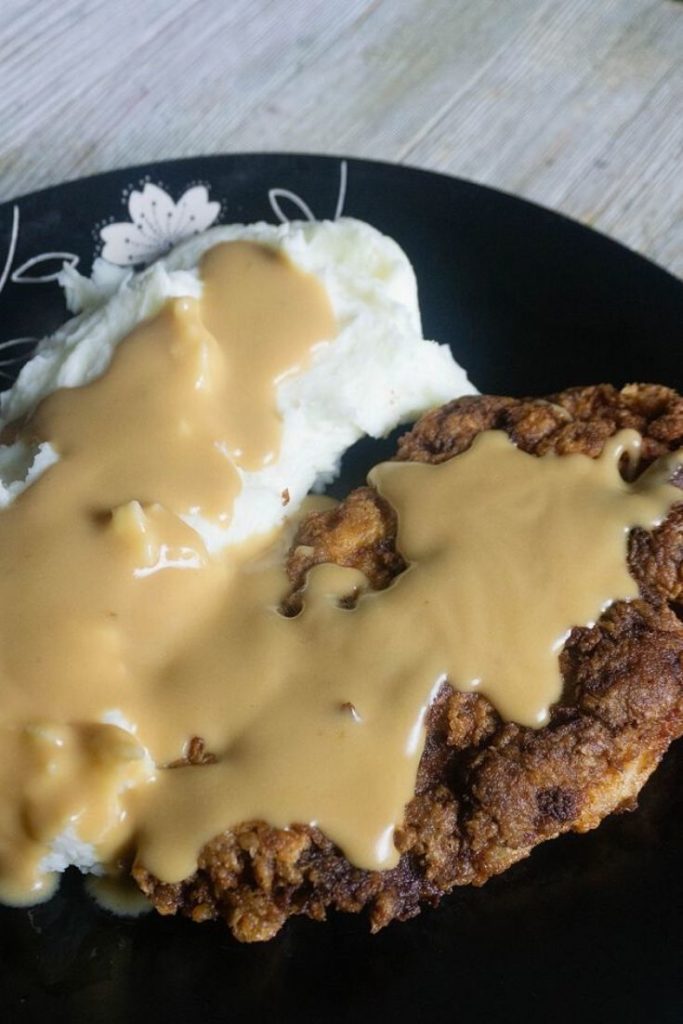 Doesn't this Chicken Fried Chicken look delicious? It's such an easy and tasty recipe!
What to serve with Chicken Fried Chicken
Pin me