These Easter Oreo Pudding Cups make a beautiful and festive dessert. Kids and adults alike will enjoy making and eating them!
Also, the Oreo pudding cups look great on any Easter dessert table.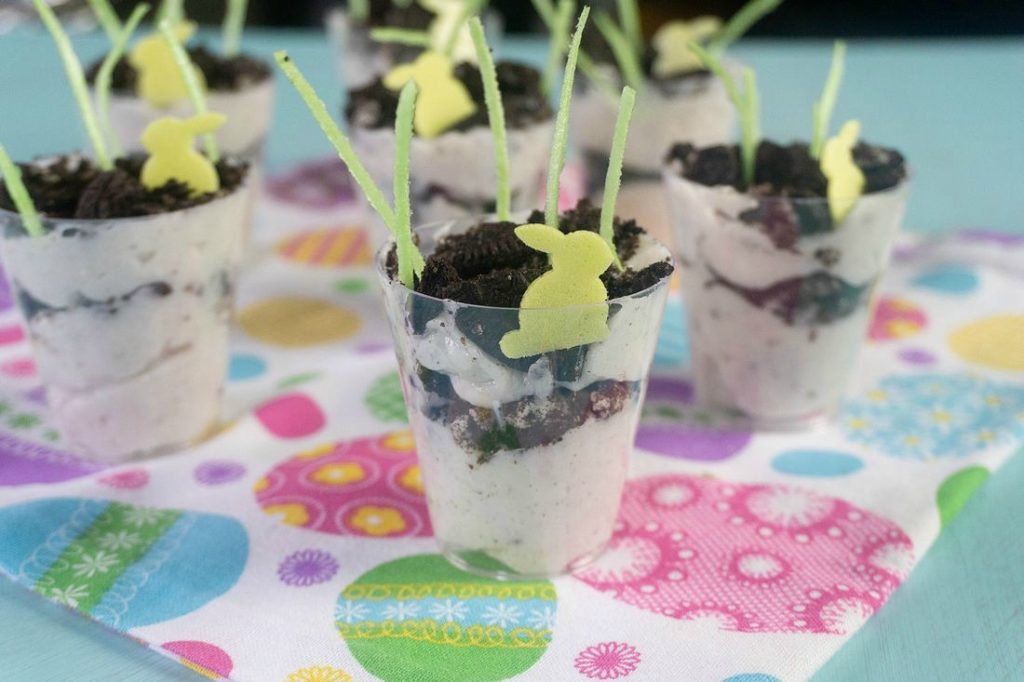 If you need a fun and yummilicious Easter dessert… look no further!
We have an AMAZING no-bake dessert you will love.
Plus, the kiddos will have fun putting these pudding cups together.
Especially, when you tell them they will be playing in dirt!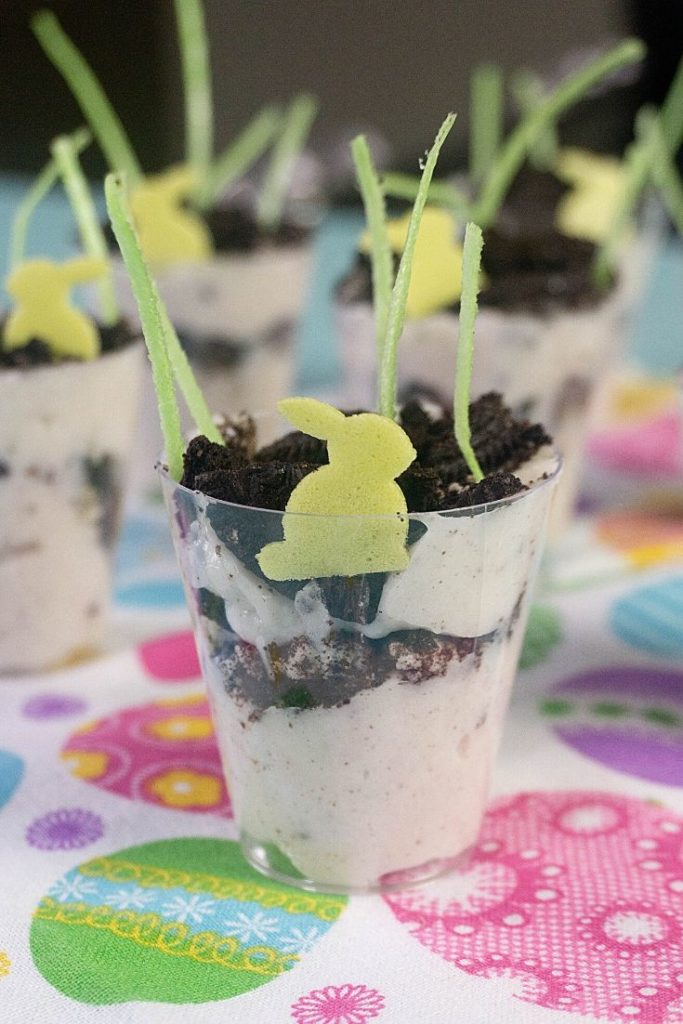 Each of the cups is piled high with Oreo cookies and cream pudding, crumbled Oreos, and edible grass and bunnies.
The pudding cups are supposed to resemble bunnies running through a field of dirt and tall grass.
You could say this is our take on the popular Easter Dirt Cake recipes you see on Pinterest.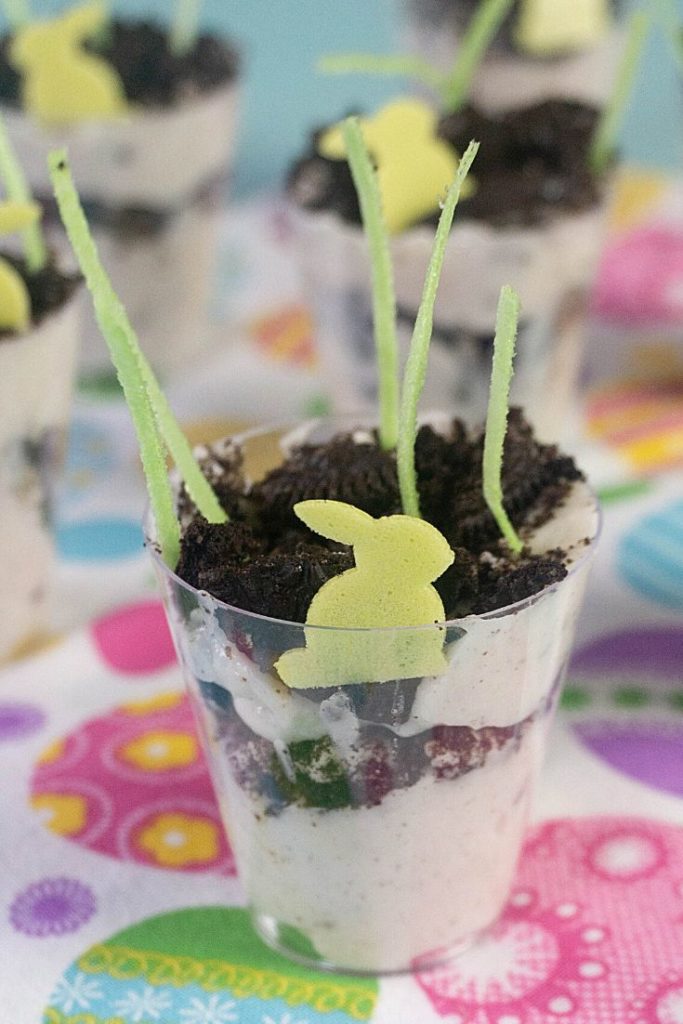 Supplies for the Easter Bunny Dirt Pudding Cups
Oreo Cookies
Oreo Cookies and Cream Pudding
Milk
Edible Grass and Bunnies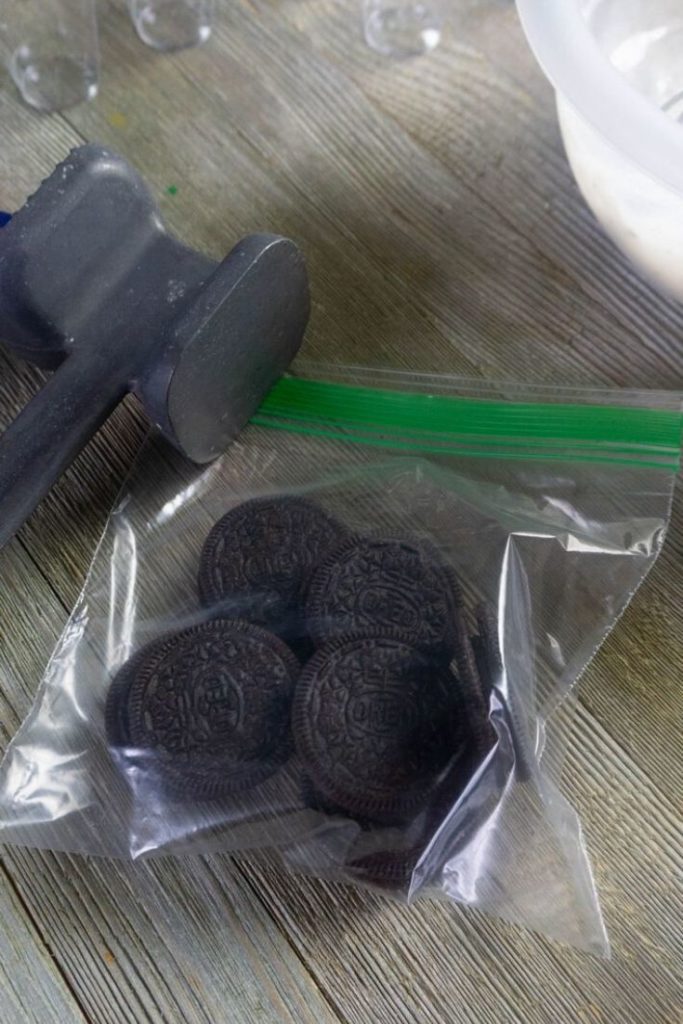 Additionally, most of the supplies for this Easter dessert is at your local grocery store or on Amazon.
You could even experiment and use different flavor pudding if you wanted.
How to make the Pudding Cups
First, to make the pudding cups with Oreo cookie dirt mix a package of Oreo cookies and cream pudding with two cups of milk. Whisk as directed on the box.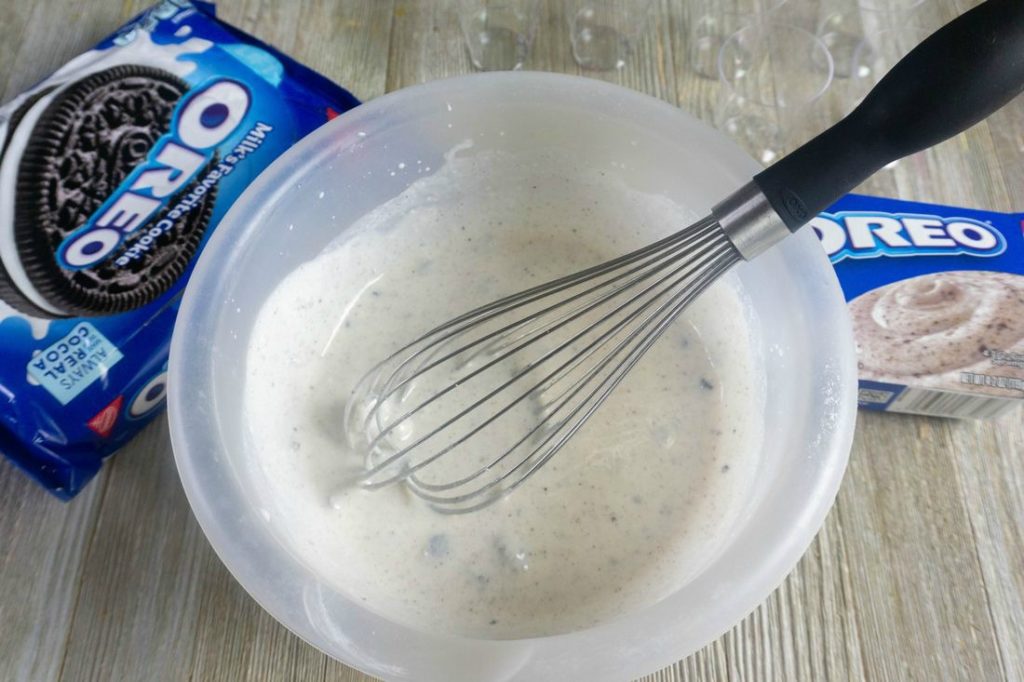 Second, place 5 to 6 Oreo cookies into a ziplock bag. Using a kitchen mallet lightly smash the cookies.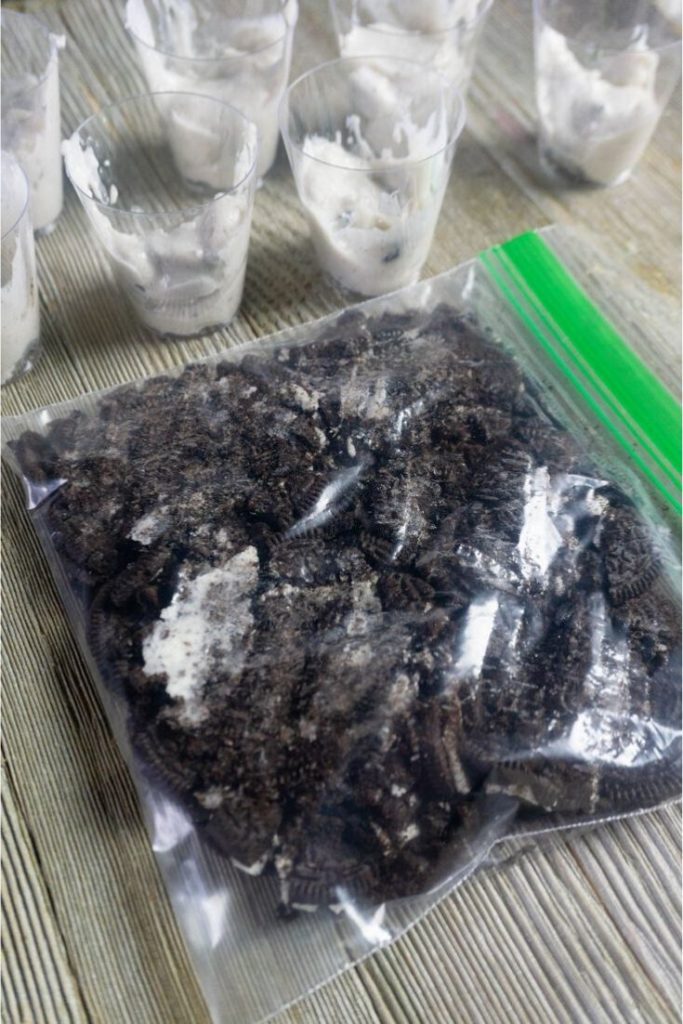 Third, in 2 oz cups, add pudding. Next layer on the crumbled Oreo cookies and cookies and cream pudding, then top off with the cookies.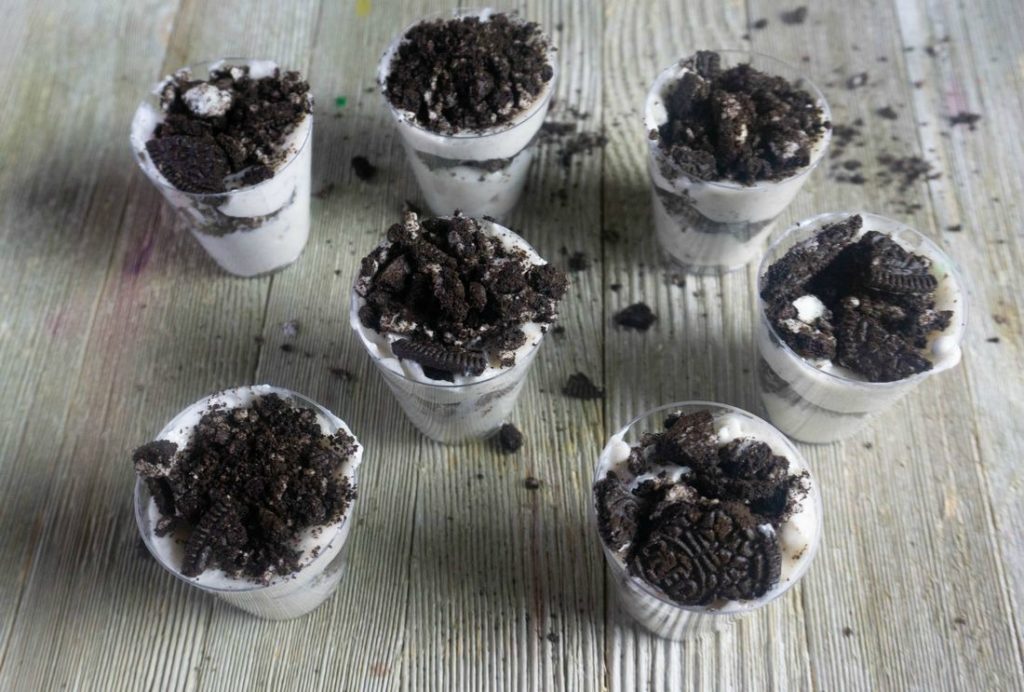 Last, pull some of the grass from the package and break into sections.
Use little pieces to stick out of the tops of the cups. Next, add edible bunnies.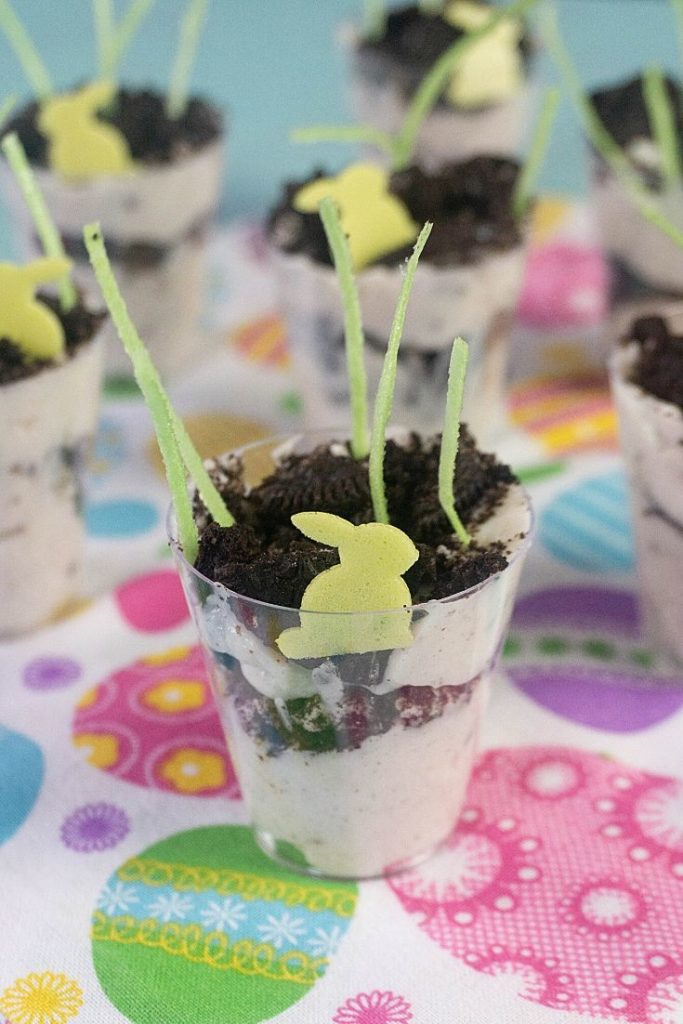 Aren't these little Easter dirt cups adorable? They make the perfect Easter or Spring dessert.
Also, it's an excellent quick and easy dessert to make with the kids when stuck indoors.
More Easter Ideas
This post contains affiliate links and as an Amazon Associate I earn from qualifying purchases.
Find the Edible Bunnies and Grass by clicking here on Amazon.
Pin Me