This Capri Sun Halloween Mummy Juice Pouch is fun and festive for Halloween. The mummy juice pouch is perfect for kids to enjoy while making their favorite Halloween crafts or enjoying their favorite Halloween movie on television.
It also makes a great addition to Halloween classroom parties and is excellent to serve with lunch or dinner.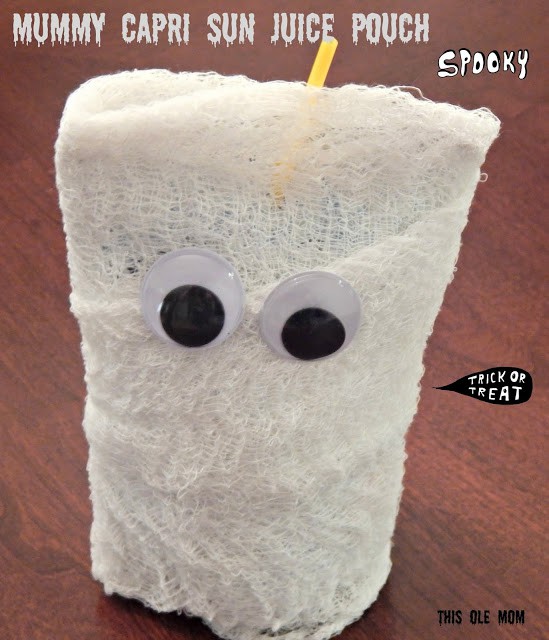 If you're looking for a spooky fun way to dress up boring juice pouches look no further!
Our mummy juice pouches are perfect for Halloween classroom parties and Halloween gatherings.
Kids will enjoy drinking from these mummy pouches! No more boring juice pouches. The best part about this cute craft is it's budget-friendly.
So grab the kids and spook up some fun with these spooktacular juice pouch drinks! 
What you'll need to make a Capri Sun Halloween Mummy Juice Pouch
Capri Sun Juice Pouch
glue
Note– The supply list is for one juice pouch only. If you need more than one juice pouch, you'll need more supplies.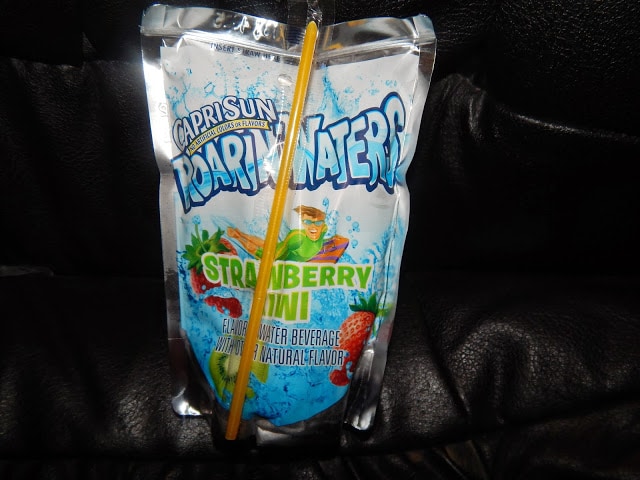 How to Make the mummy Juice Pouches  
First, take some gauze and wrap it around the juice pouch.
Second. cut the gauze, then place a few drops of glue on the juice pouch to hold the gauze in place.
Last but not least, glue on the wiggly eyes and watch your kids be amazed!
Wasn't that easy? The juice pouches make a great addition to Halloween dinner too. Kids will love drinking out of theses pouches.
Do you dress up your kid's juice pouches for Halloween? If you do, let us know about it. Leave a comment below in the comment section.
More Halloween Stuff for you
Here's a kids' Halloween Scavenger Hunt for you to print out
pin mummy capri sun juice pouch