These cute and adorable Paint Chip Turkey Treat Cups are an easy and fun Thanksgiving Turkey craft for kids to make with guidance from adults.
Also, it's the perfect craft for preschoolers and elementary school-aged to make for classroom parties. Some children may need help from older children or adults when making their turkeys.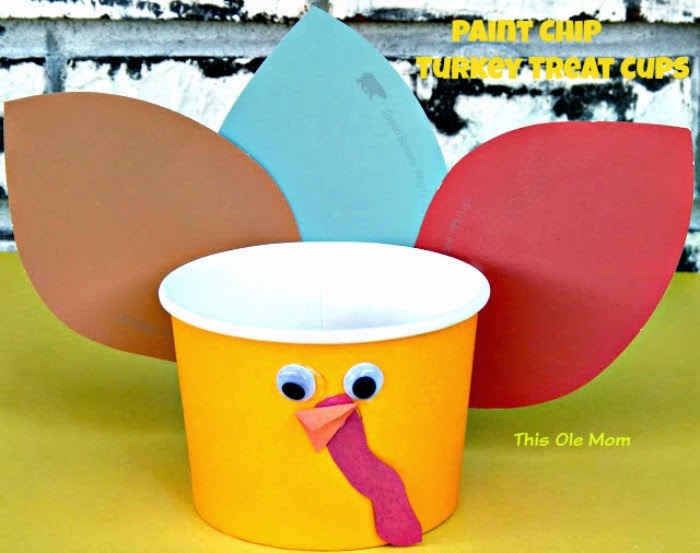 What you need to make Turkey Treat Cups
Paint Chips
Wiggly eyes
Orange & Red construction paper
Glue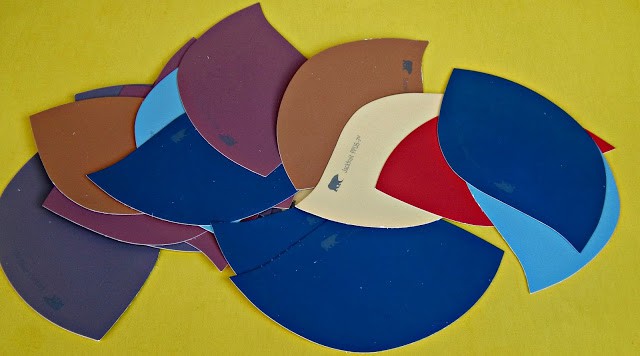 We bought the cups from our local Target store and picked up a few paint chips from Lowe's. You could get the paint chips from Home Depot too or any home improvement store.
I was able to take as many paint chips as I wanted. I picked my favorite color samples to use for this cute DIY turkey.
Note- The  treat cups are also known as ice cream cups.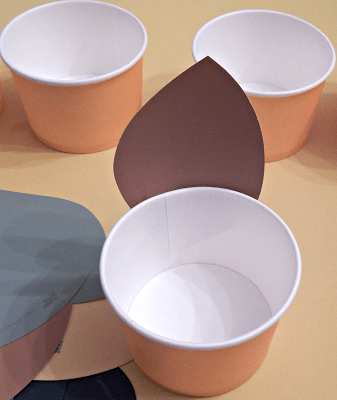 How To make Paint Chip Turkey Treat Cups
First, let the children glue the paint chips and eyes to the cups.
Second, have an adult make a wattle for the turkey using the red construction paper and make a beak using the orange construction paper.
Third, let the kids glue the wattle on near the eyes and glue the beak on top of the wattle.
Note- If making this project with a class you could draw several beaks and wattles out on xerox paper and make as many copies as you need. Have the kids color and cut out their wattle and beaks instead of using construction paper.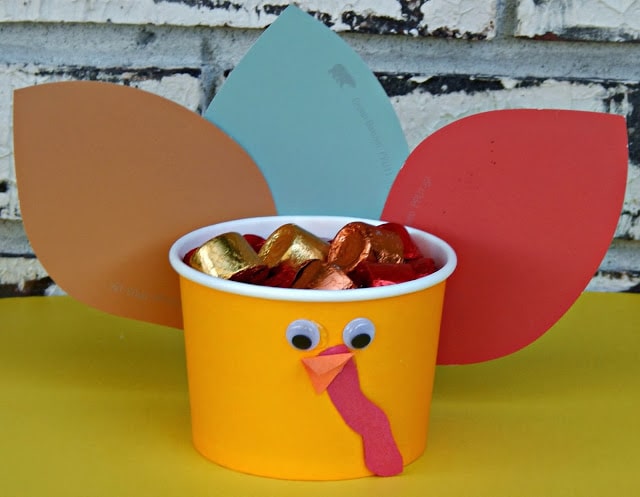 Last, fill the treat cups with candy.We used a bag of Rolo Autumn Candy and this
Thanksgiving Candy Mix
from Amazon.
The turkey treat cups are super simple to make and they look adorable on the children's Thanksgiving dinner table.
You could also write each child's name on the treat cups to personalize them. Perfect for classroom parties, too.
What do you think about our Thanksgiving treat cups? Aren't they adorable?
UPDATED 9/25/2019