The easy Asian Salmon Foil Pack is a simple and delicious recipe to make when you need a meal on the dinner table quick for busy weeknights!
It's also a great Asian twist on backyard BBQ or that Asian flare on an easy baked dinner.
This Asian Salmon Foil pack will also wow just about all of your family and guests.
Additionally, the Salmon recipe comes together in less than 10 minutes!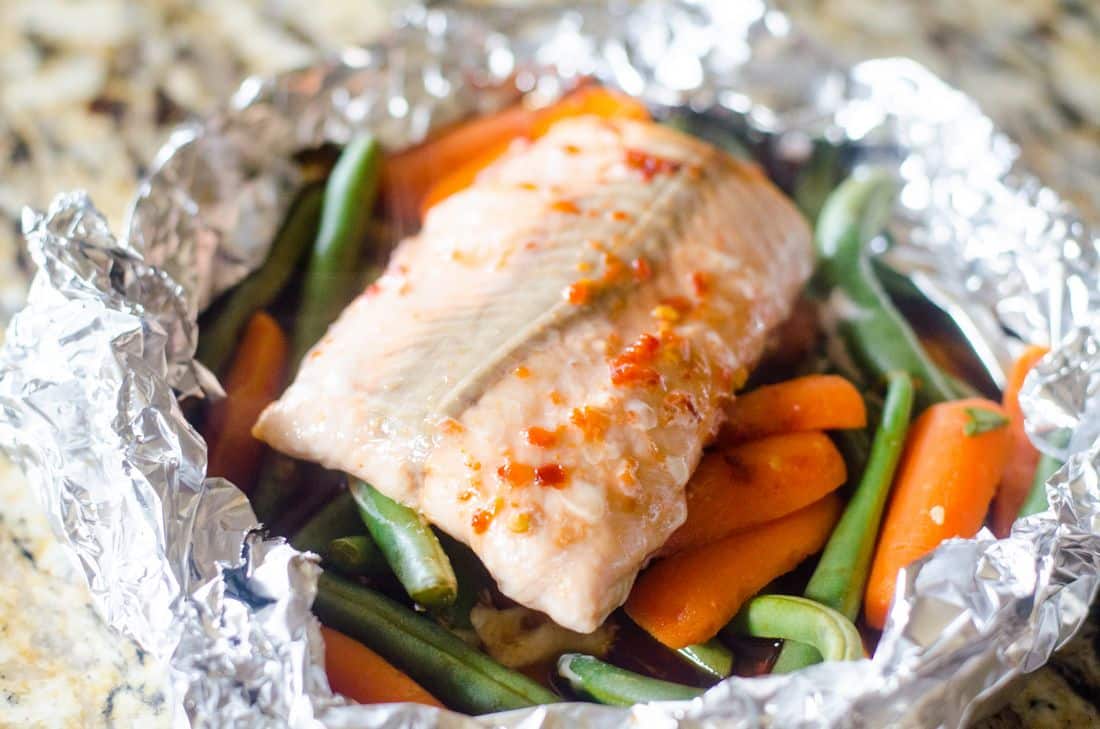 You can pre prep it in the morning and let it marinade in the fridge if you would like.
It cooks in under 25 minutes in the oven and at right about the same on the grill.
Just watch it closely on the grill as salmon can over cook fast. The best way to have salmon is medium.
Yes just like a steak. Well in less you like your steak mooing.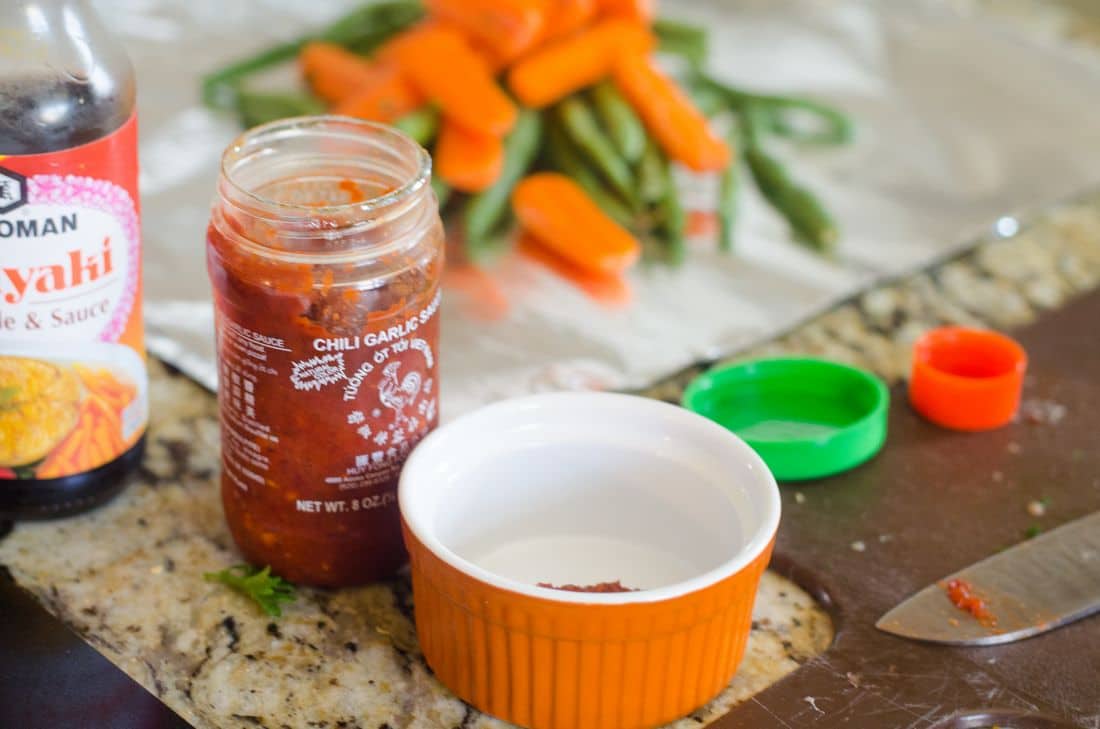 Mixing these simple door ingredients from garlic chili sauce. Not the chili cause for chili but the kind you find in the international section of your local supermarket.
A little teriyaki adds the salt for this dish. I like to just have these on hand to use with all kinds of dishes from noodles, soups, and even chicken.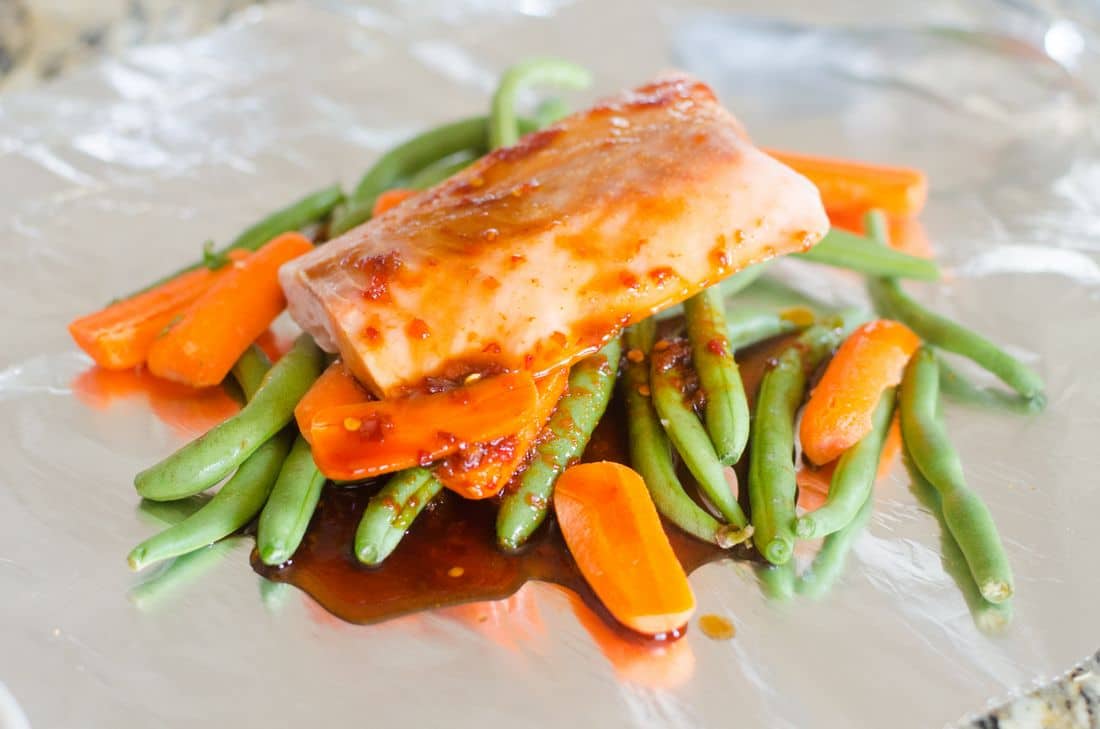 The brown sugar is the sweetness. Ginger adds your aromatic taste along with smell to this dish.
The sweet and savory of this Asian Salmon Foil Pack will have your guest begging for the recipe.
It's such a unique experience with salmon and vegetables that I bet your child that hates green will eat it.
You can tone back the chili sauce in order to bring down the heat in the dish.
Bring up the sweetness with more brown sugar if you would like it a bit sweeter.
I love to add a little black pepper and some soy sauce after it's baked to my own dish!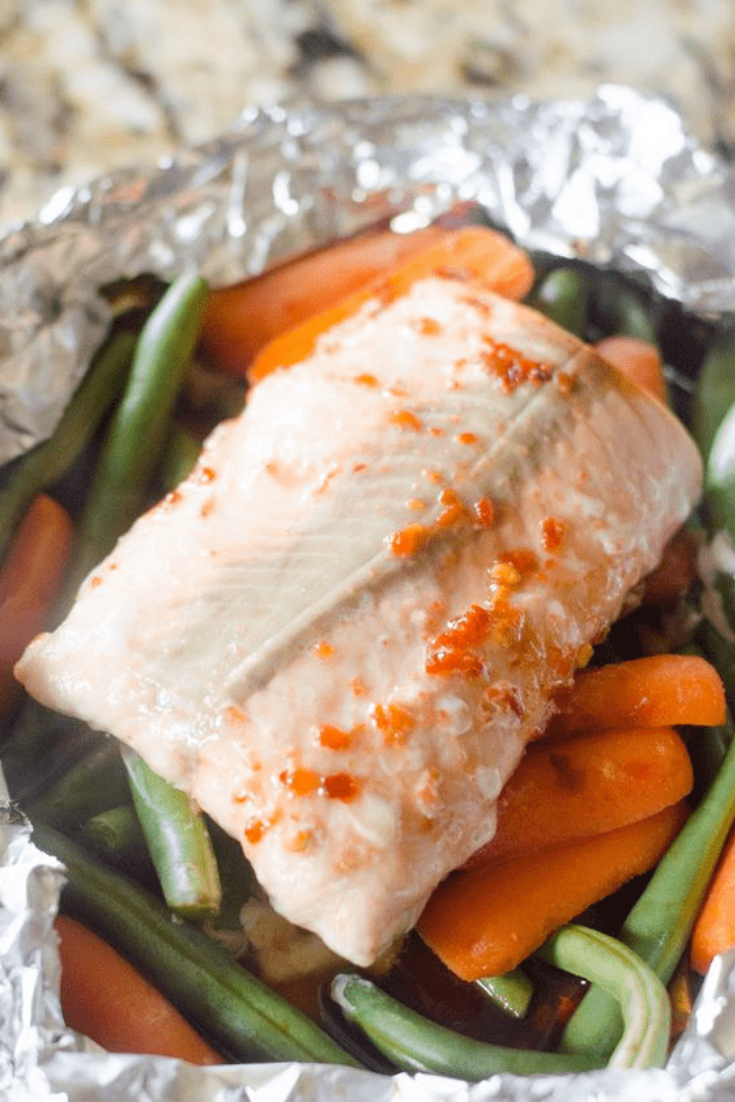 Other recipes for you
Pin me: