If you've ever been to Disneyland or Disney World then you probably seen some of the people wearing Disney Ears. Some might be the typical black Mickey ears. However, you might have noticed some people make their own. The creative of these are so darn cute. They really can be unlimited to your imagination. This pair below is the Little Mermaid Disney Ears we created.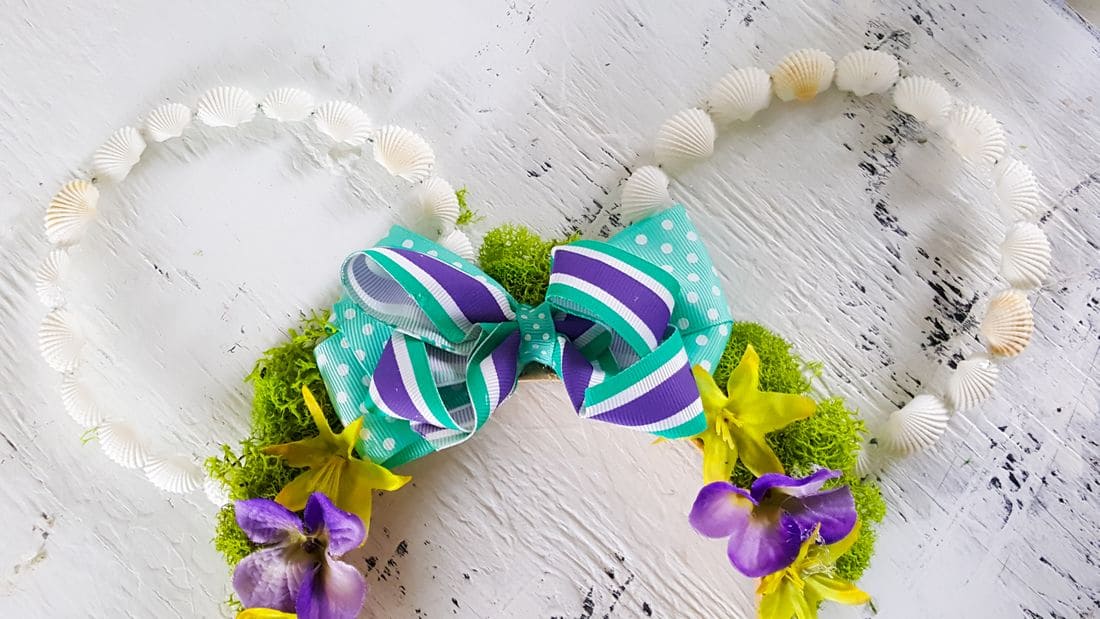 We brought in the purple and turquoise that Ariel is known for. A little yellow for Flounder. Plus a whole lot of sea shells cause after all Ariel is a mermaid that lives under the sea. Added a little moss for color effect and the fact that she finds her prince on the rocks. We all know moss grows on those rocks.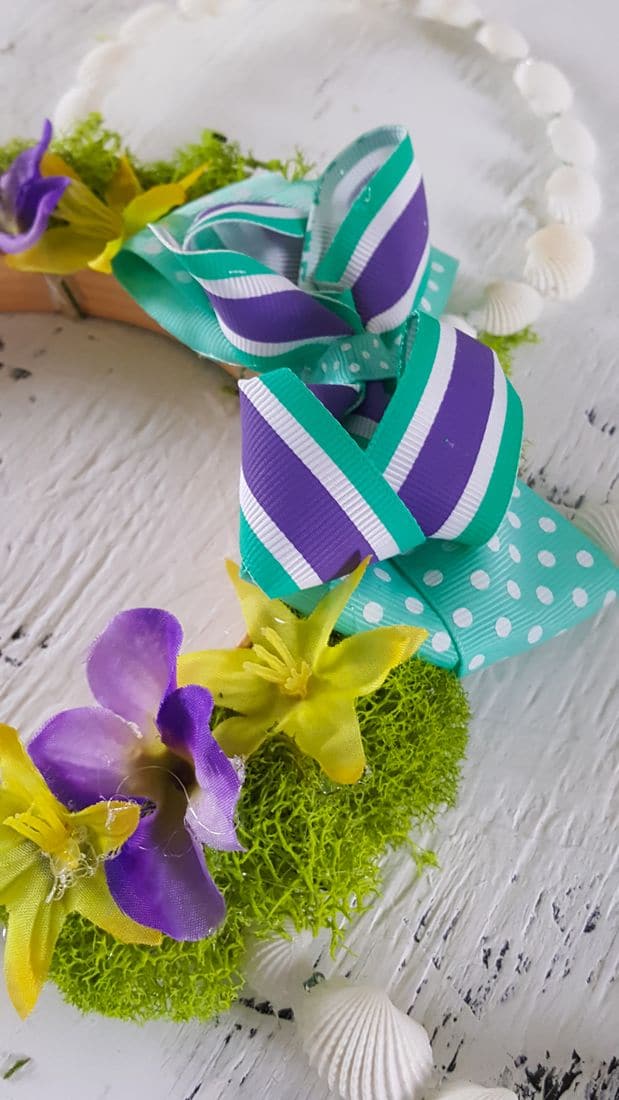 How To Make Little Mermaid Disney Ears:
2 floral wires
1 package moss
1 purple and turquoise bow
20 sea shells
1 bundle yellow flowers
1 bundle purple flowers
3 glue sticks

1 sand colored headband

hot glue gun
Shape floral wires into Disney Mickey ears. Wrap the ends of the wire around the headband. Hot glue tops and bottoms to secure the wires and cover so they won't poke you in the head.
Glue sea shells all along the wires. Take moss and glue it to the base of the head band. Add in bow and glue along with flowers along the front.
Glue more moss to the back and front. Add more sea shells and glue in place where you would like.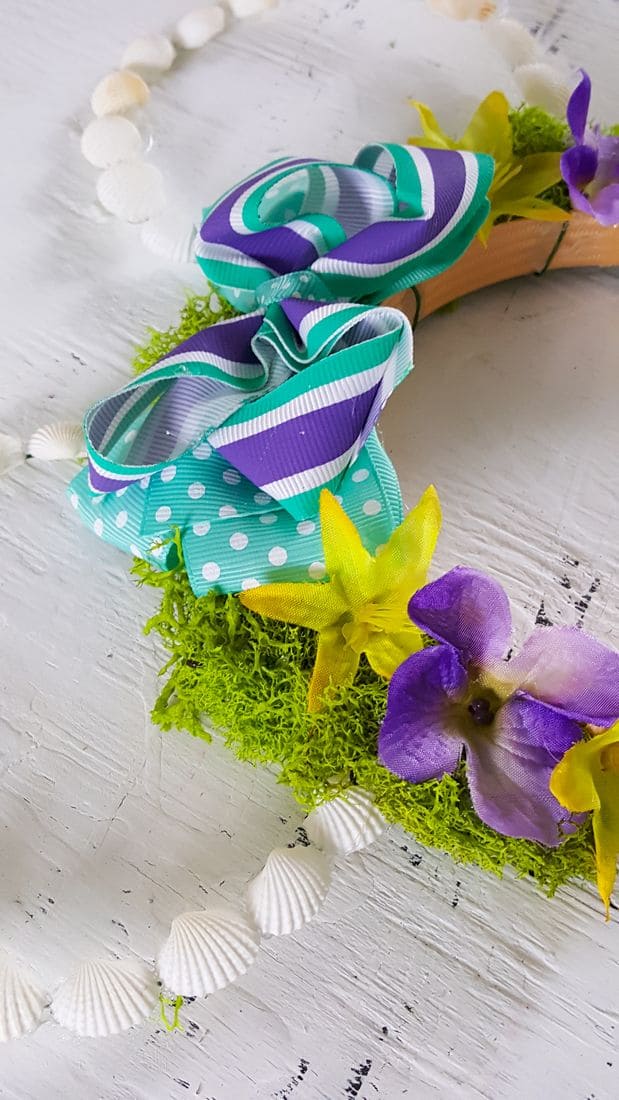 Just make sure to get all those hot glue strings off the headband before you wear it. You know it's always the hardest task to do. Those strings act like spider web! Once you add your bow of greatness you can wear these Little Mermaid Disney Ears to the either park you may be visiting. They also make a great gift for a little girl or someone you know that is about to visit the parks and loves Little Mermaid!
Pin Me: