These healthy and delicious Chocolate Coconut Energy Balls are filled with lots of goodness.The little round balls make a great snack anytime of the day!
Mornings can make you just feel so yuck. Especially, when you have to get kids ready for school. 
Also, work seems to come to early every morning. If you answered yes to any of those then I would highly suggest trying these Chocolate Coconut Energy Balls.
Perfect for morning or a mid day snack.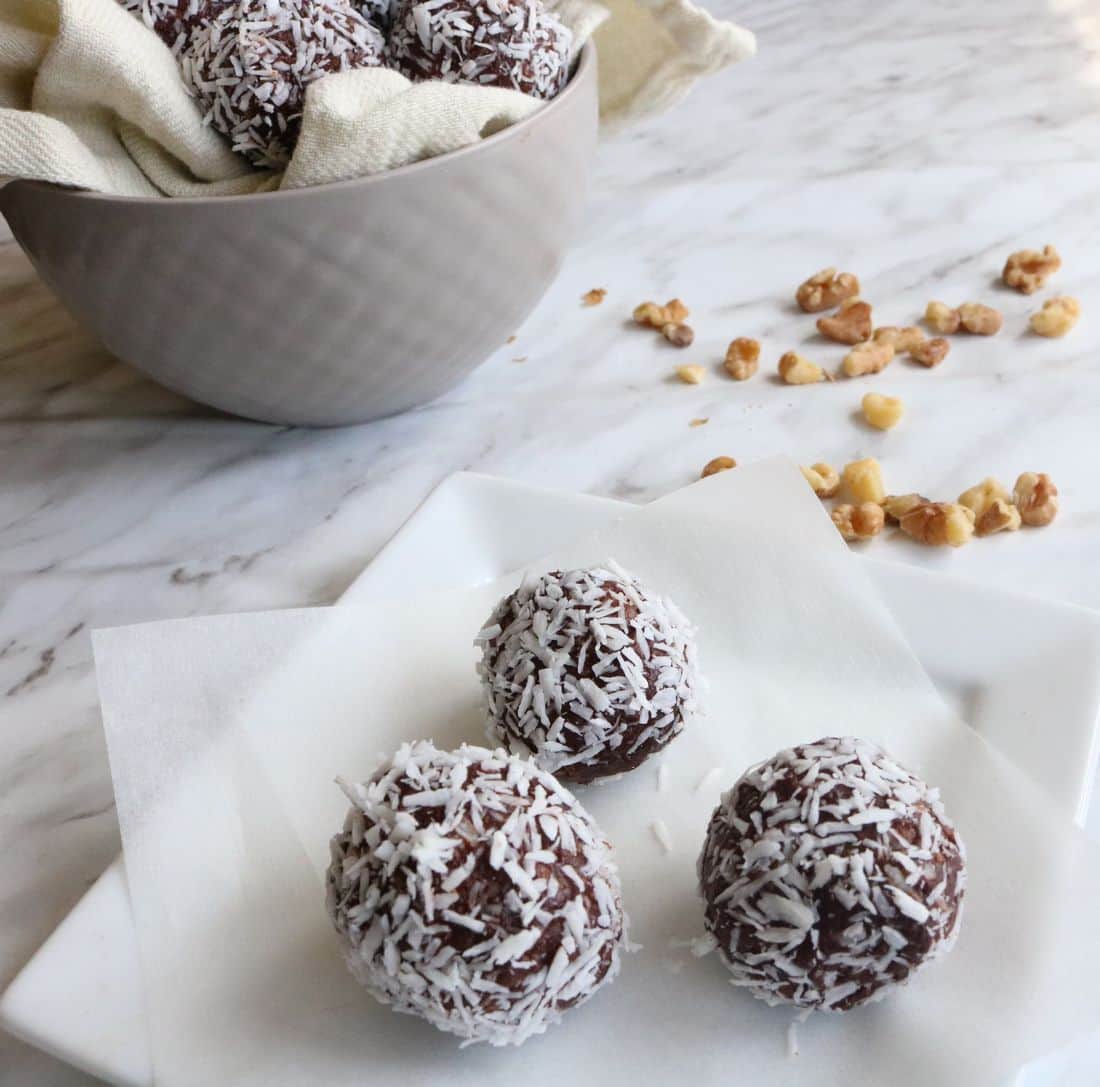 I like to prep these on the weekend so I have them all week to eat when I need them.
Pack them in on the go ice packs so they don't melt when I need to work away from home.
These are no bake so that makes it so much easier to prepare with my son.
I can help him with homework and after he can help make some Chocolate Coconut Energy Balls which, we can enjoy together while even going on a walk.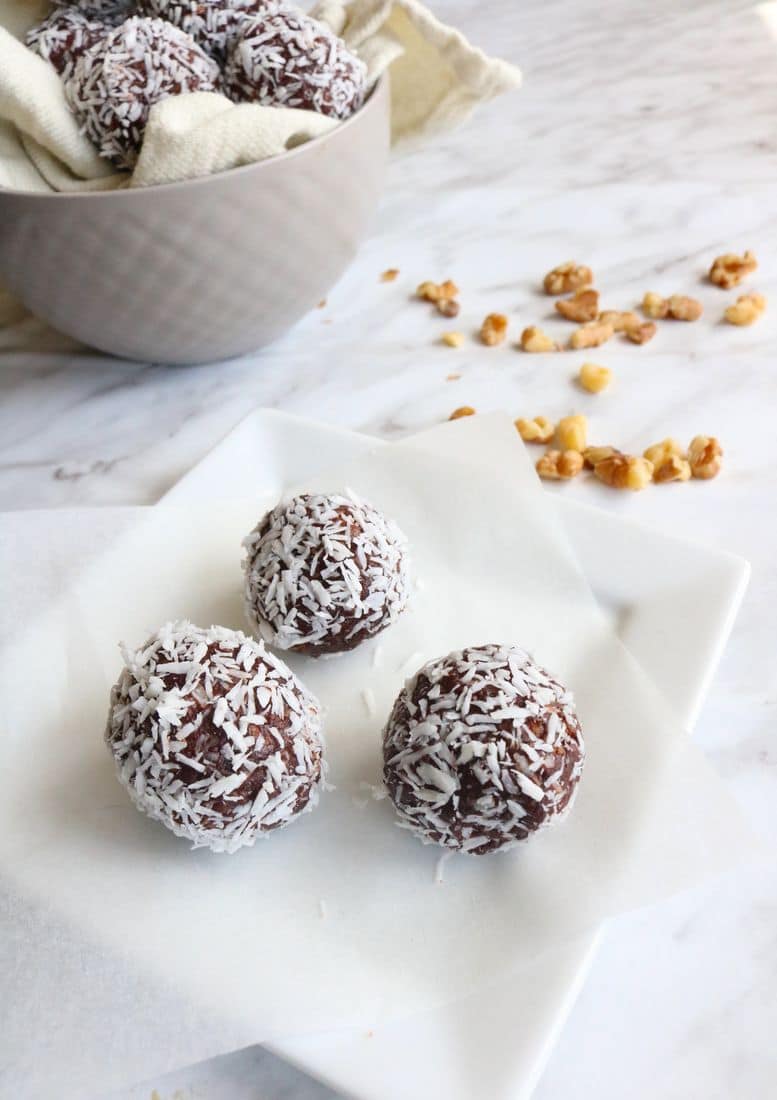 I love to drink lemon tea or green tea with these. Oh and did I mention how perfect these are for a tasty simple treat for a potluck.
It's good to freeze them a little longer before taking to a potluck. Since you know they could be setting out on a table.
I like to suggest to the hostess to place then in the freeze or fridge until time to serve.'
With the holidays around the corner another great idea would be to place these in mini muffin liners then pop them into a jar.
How cute if you decorated the top like a reindeer or another holiday creature.
Wouldn't that be at cute idea for Christmas gifts?Sometimes homemade gifts are the best gifts.
Which ever way you enjoy them they surely will be tasty! Take a moment and tell us if you like energy balls and which are your favorites?
Also you might like these:
Good For You "Coconut Oil" Chocolate Bark
Pin Me: