The internet is unicorn obsessed right now. From unicorn bath bombs to unicorn parties you can find just about anything unicorn you're looking for. The one thing we didn't see was unicorn sundaes with a horn. How cute could that be? So, we decided to bring you a Unicorn Sundae you could serve up at the perfect unicorn party.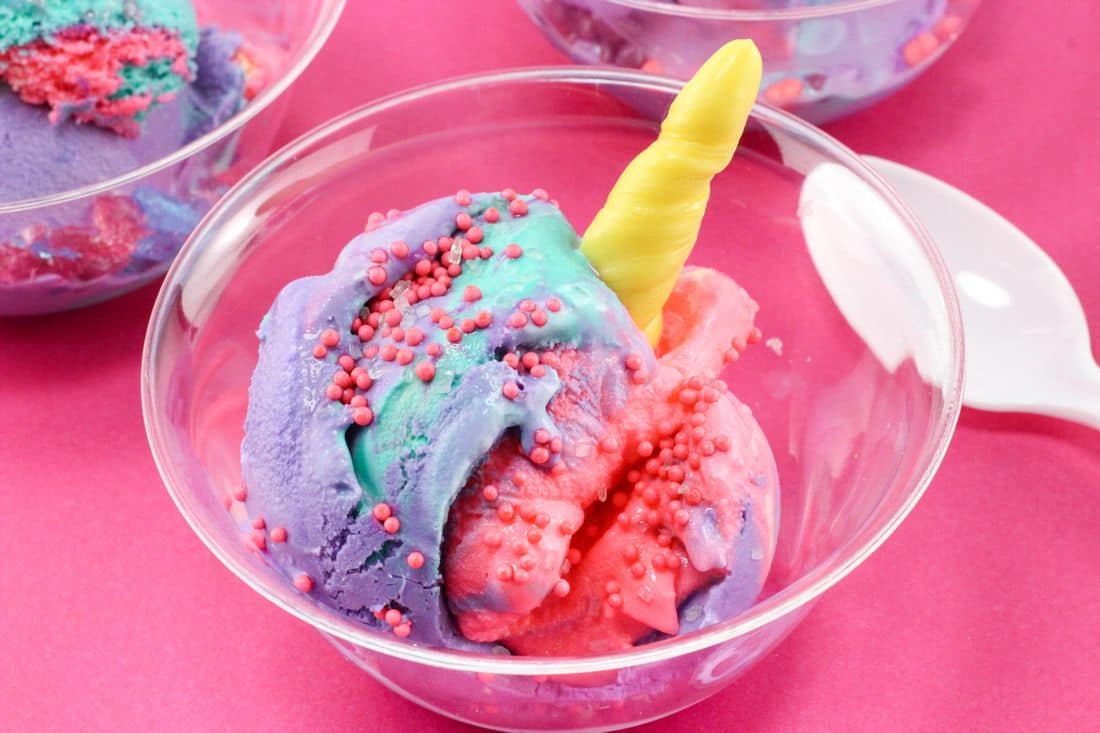 I can picture it now. Cute unicorn sundaes for dessert. Adorable unicorn burgers for lunch. Unicorn bags full of all things unicorn including an adorable bath bomb. Well because we know everyone is still obsessed with Lush. Even a unicorn balloon powder fight would be fun as long as you have a place to wash everyone one off afterwards. A water hose will do!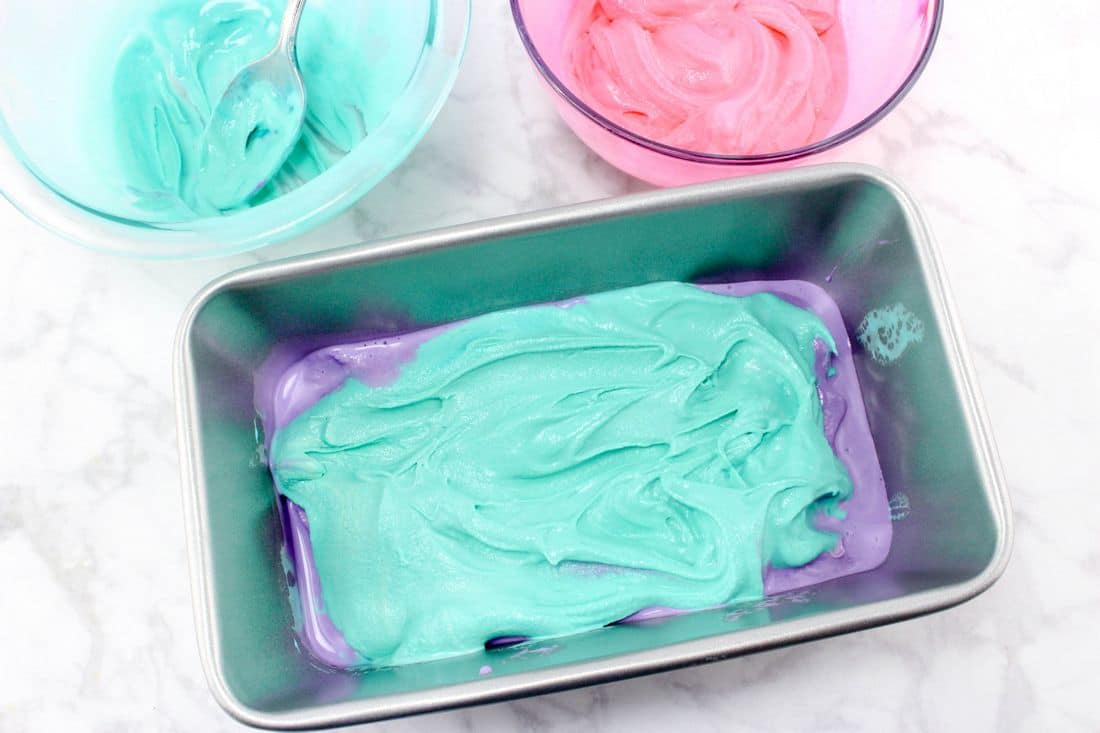 It all starts by coloring and layering the ice cream in different bowls. Gel food coloring always works best for color but that's completely up to you which you choose to use.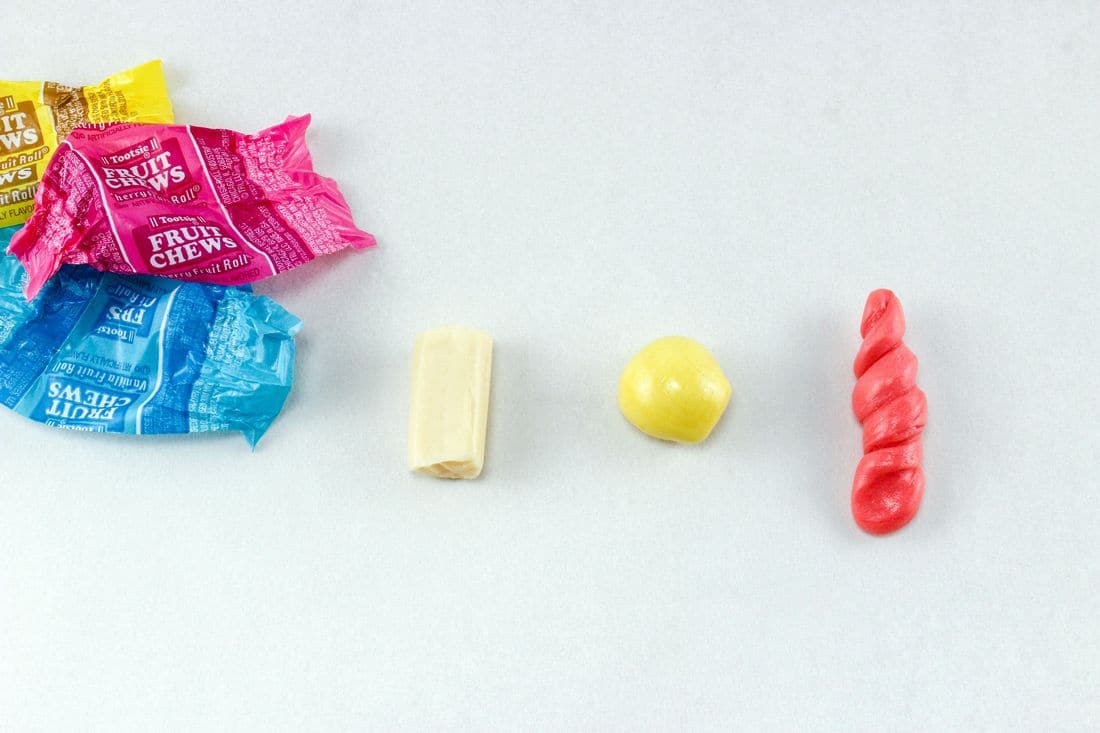 Just roll those fruit chews into a ball and twist into a cute adorable unicorn horn. Stick it in that magically ice cream full of unicorn colors. You can also add edible glitter to the candy fruit chews to make the unicorn horns glitter and shine. Candy pearls, candy sprinkles, and even maybe pop rocks could be fun to top this ice cream off with. It's all up to your imagination.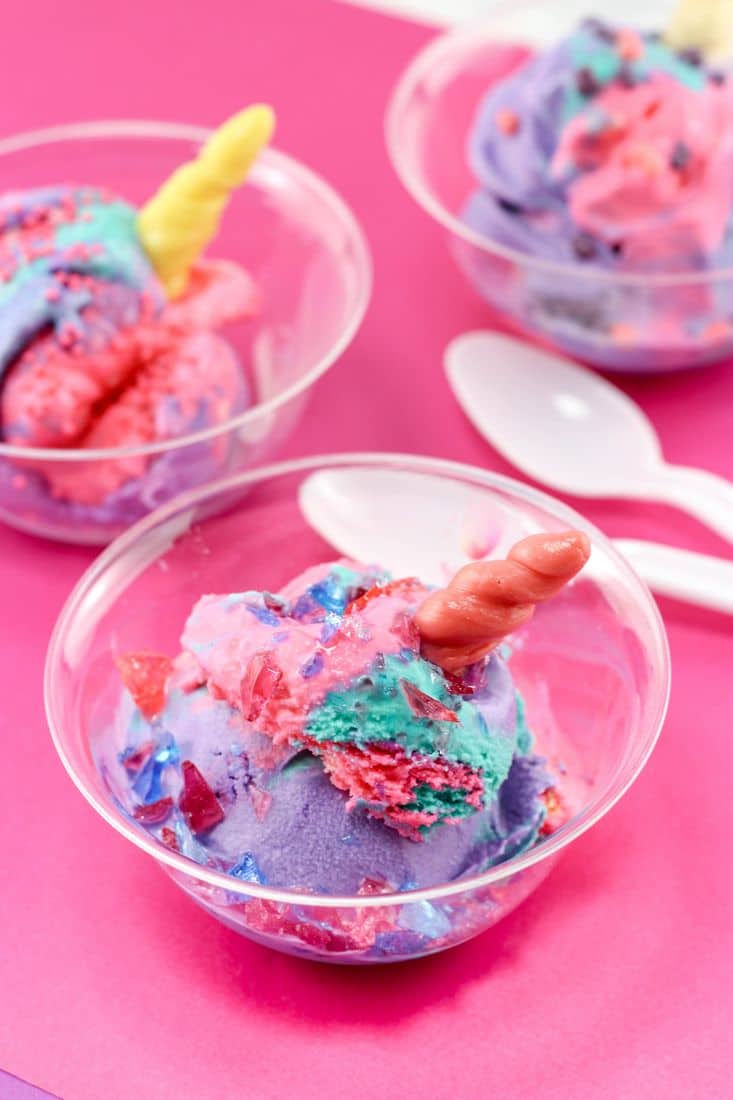 This unicorn sundae is so fun that you can change up the colors anyway that you want. From bright colors like you see here to light an airy princess unicorn colors. Or maybe you want gothic unicorn that could be fun to with black, purple, and turquoise. Oh yes! They make black food gel. Really any color you use in this unicorn sundae will make it magical! Go share the magic!
Pin Me: