This 30-Minute Chicken Casserole post has been compensated by Collective Bias, Inc. and its advertiser. All opinions are mine alone. #CampbellsShortcutMeals #CollectiveBias
Busy School Nights call for quick and easy meals, that's why I shop at Walmart for everything I need to create a delicious and hot meal for my family using Campbell Soup Company products essentials.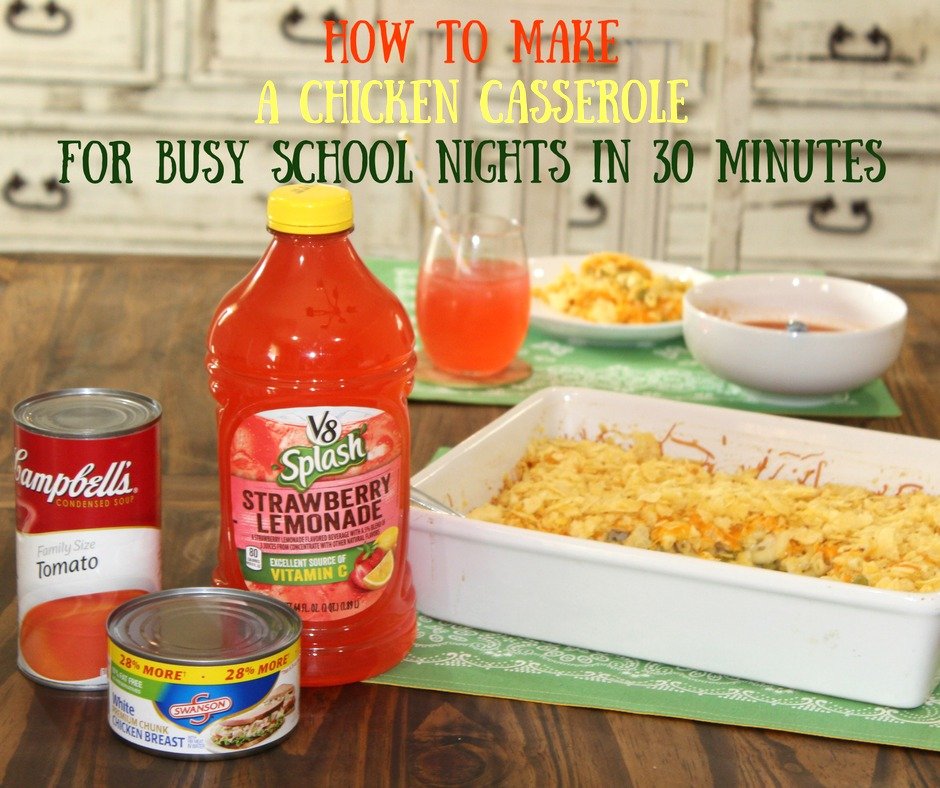 I never look forward to my son's summer break being over. When school starts up again, I feel like I am going in a trillion directions between homework, cub scouts, and karate practice.
No matter how I feel about being busy my family loves having a hot meal when they come home from school and work.
That's the reason I love quick meals like my 30-Minute Chicken Casserole using already cooked and ready to use Swanson® Premium Chicken served with a hot bowl of Campbell's® Condensed Tomato Soup and a glass of my son's favorite refreshing V8 Splash®.
Ready to shop for these delicious Campbell Soup Company products ingredients and surprise your family with a new recipe?
Just hover over the above picture to click through to Walmart.com and purchase everything you need!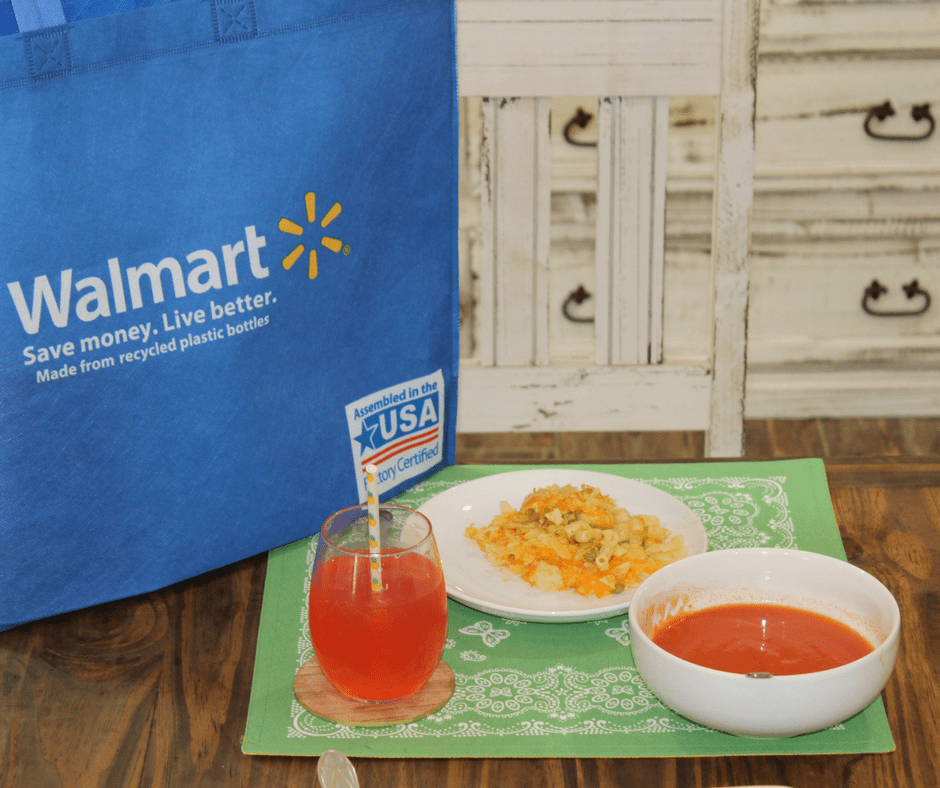 Walmart makes shopping for the ingredients I need convenient whether I order everything online or buy everything in the store.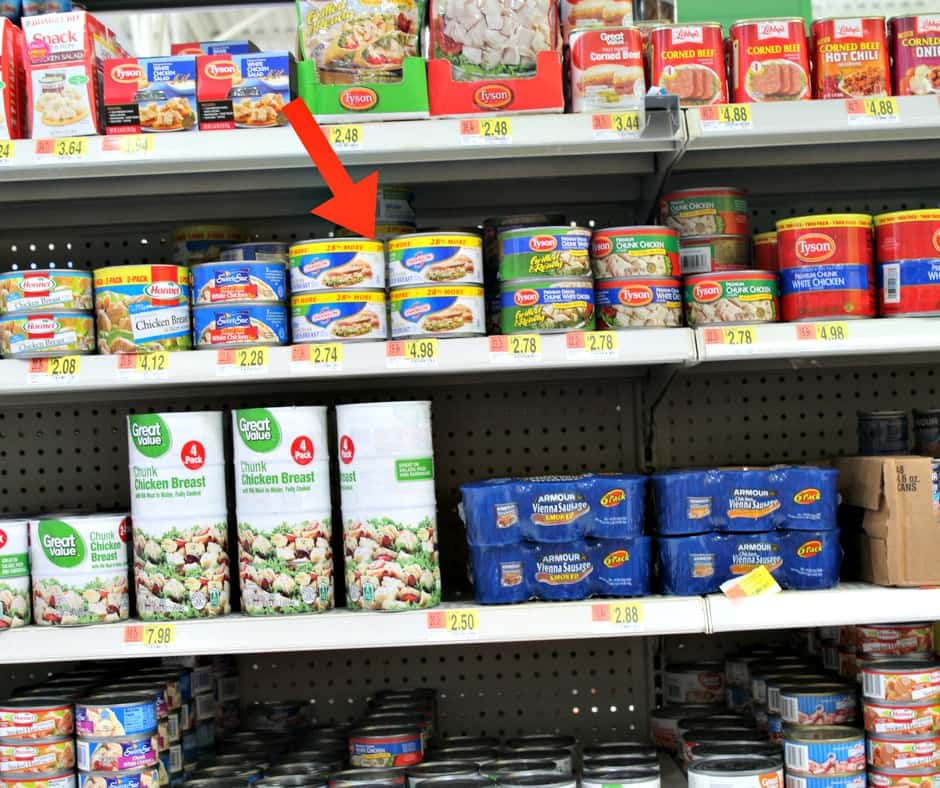 I usually find everything I need to make my casserole fairly quickly. When I shop in the store, it gives me time to stretch my legs after sitting at my computer all day working.
Sometimes I turn shopping into a game to see how fast I can shop. First I head down the aisle and grab my Swanson® Premium Chicken then it's off to the get a few cans of Campbell's® Condensed Tomato Soup.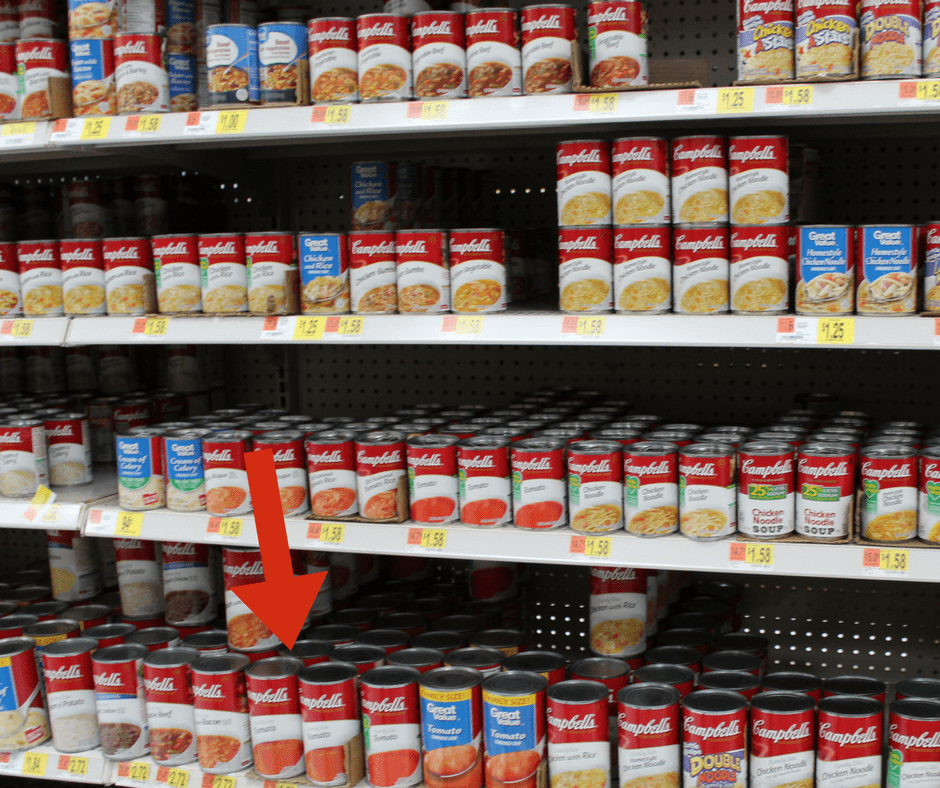 After I get a few cans of Campbell's® Condensed Tomato Soup, I go to the juice aisle to pick out my son's favorite flavor of V8 Splash®.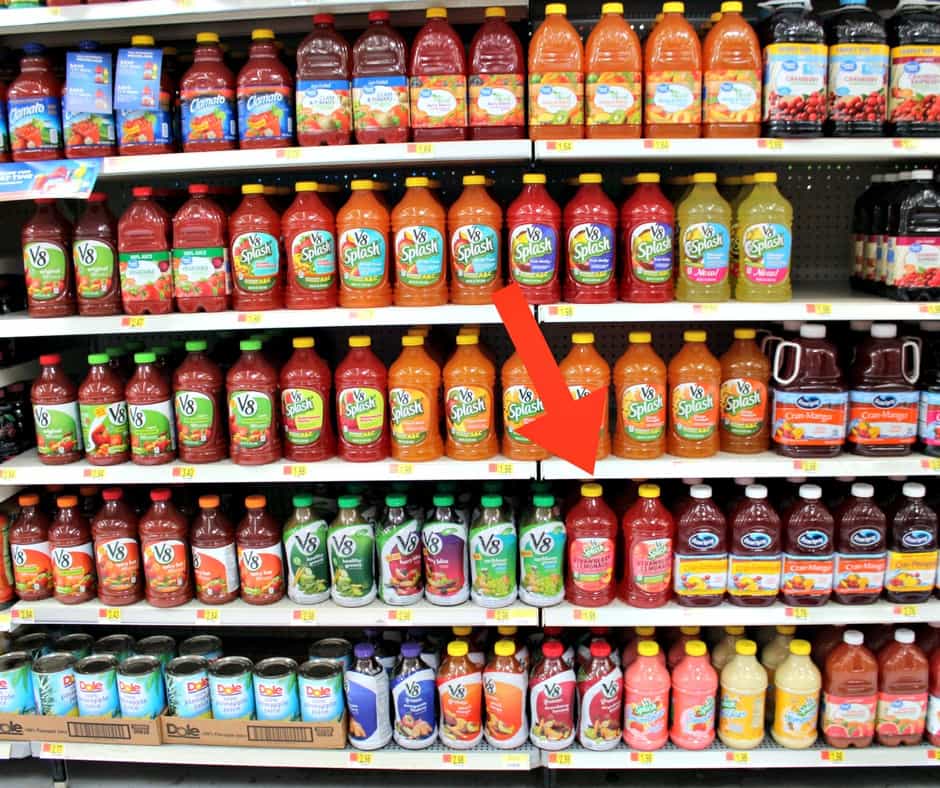 After I pick my son up from school, he helps me prepare the chicken casserole. He enjoys adding each of the ingredients into the bowls and smashing up the potato chips to go on the top of the dish.
I love that he helps me cook it gives us time to talk about his day, and it helps him unwind before he has to do homework and go to karate practice.
Being busy on school nights doesn't mean you can't cook and serve your family a delicious quick meal.
Walmart and Campbell Soup Company products make it easy to prepare a good hearty meal that your kids will eat.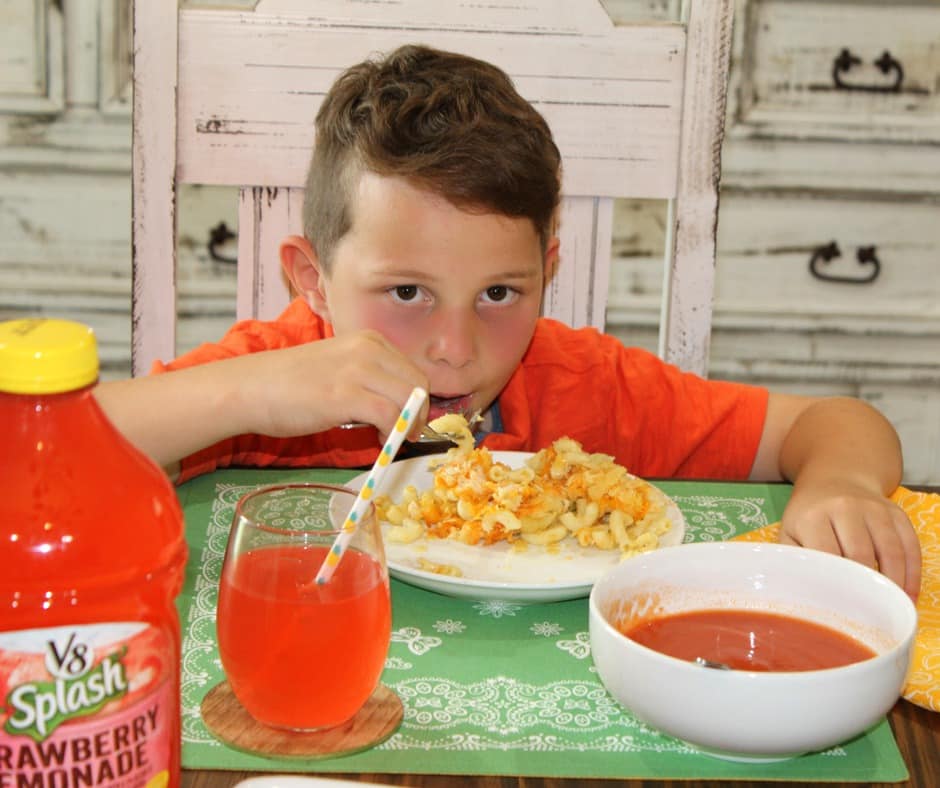 What's in 30-Minute Chicken Casserole
1 cup uncooked macaroni or 4 cups cooked

Campbell's

®

Condensed Cream of Chicken Soup, 1 can

salt, pepper, and garlic powder to taste

1 can

Swanson

®

Premium Chicken

1 1/2 cup potato chips crushed

shredded cheese, 1 1/2 cup

1/2 can peas (you will only use 4 ounces from a 8 oz. can)
How to make
" 30- Minute Chicken Casserole"
with
Swanson
®
Premium Chicken
First, preheat oven to 350 degrees.
1.Boil macaroni according to the package or used leftover cooked macaroni.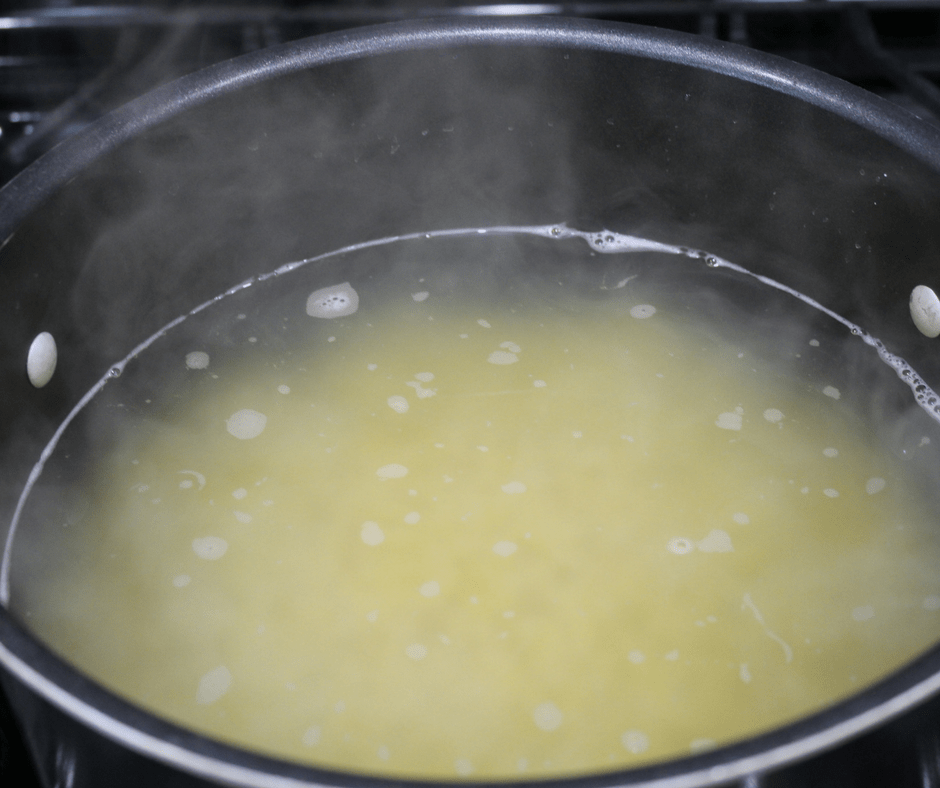 2.Combine cooked macaroni, soup, and can of drained peas in a glass bowl. Season with salt, pepper, and garlic powder. Mix well.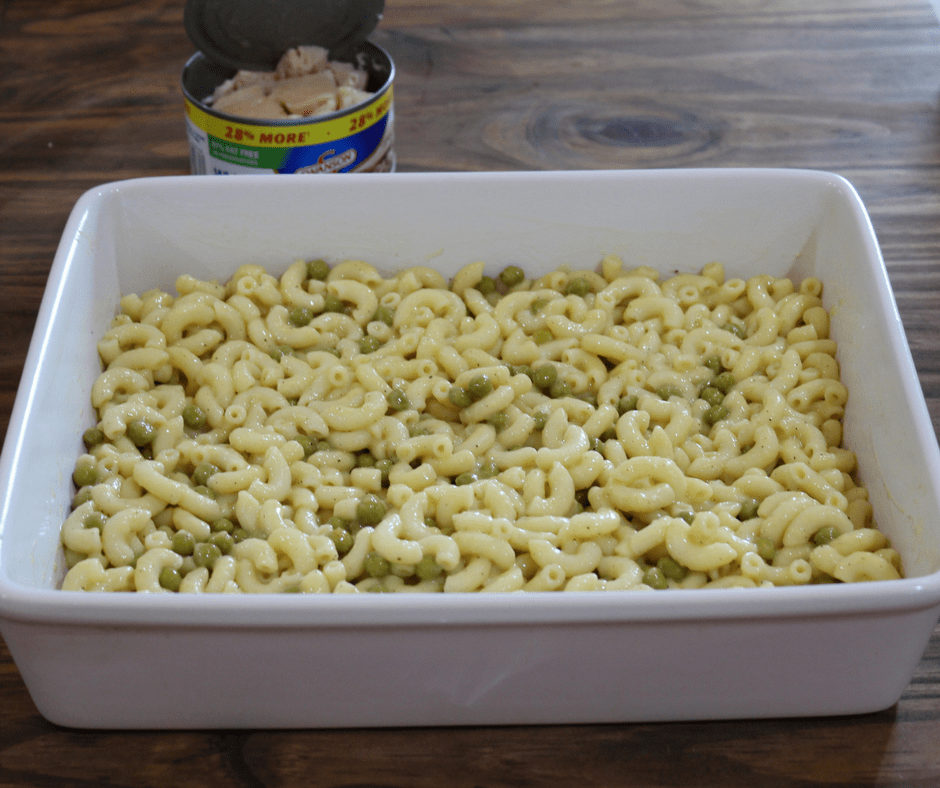 3.Spray a glass-baking dish with cooking spray or rub with butter. Pour your macaroni mixture into the baking dish.
4.Drain can chicken and use a fork to chop into small pieces. Layer the chicken over the macaroni mixture.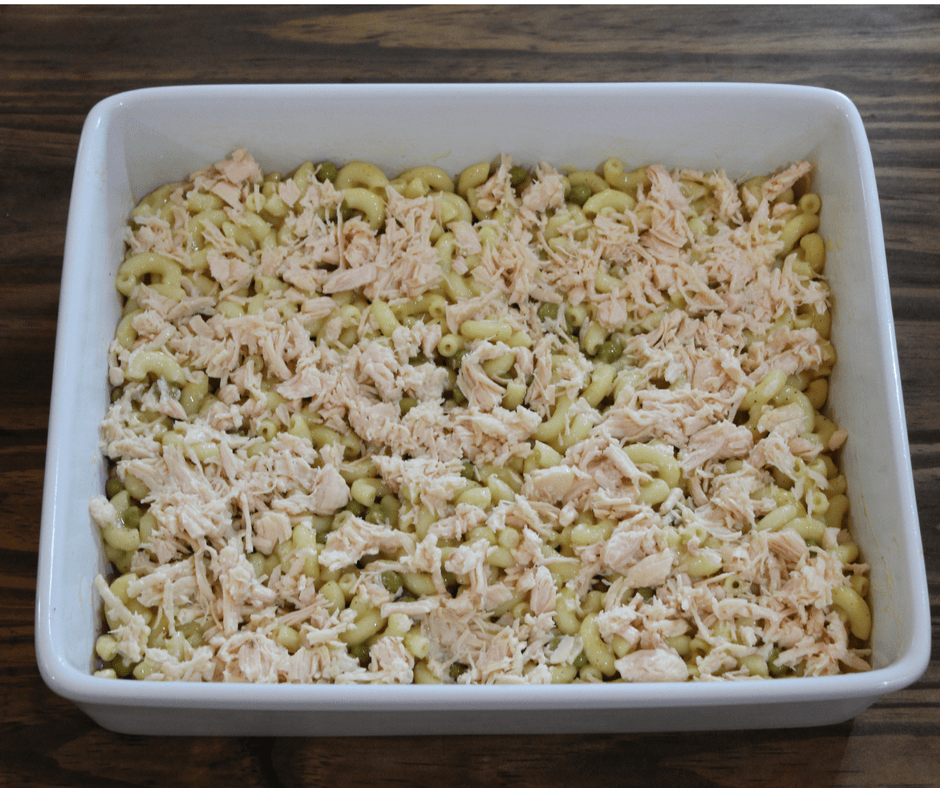 5.Sprinkle the cheese over the chicken and top with smashed potato chips.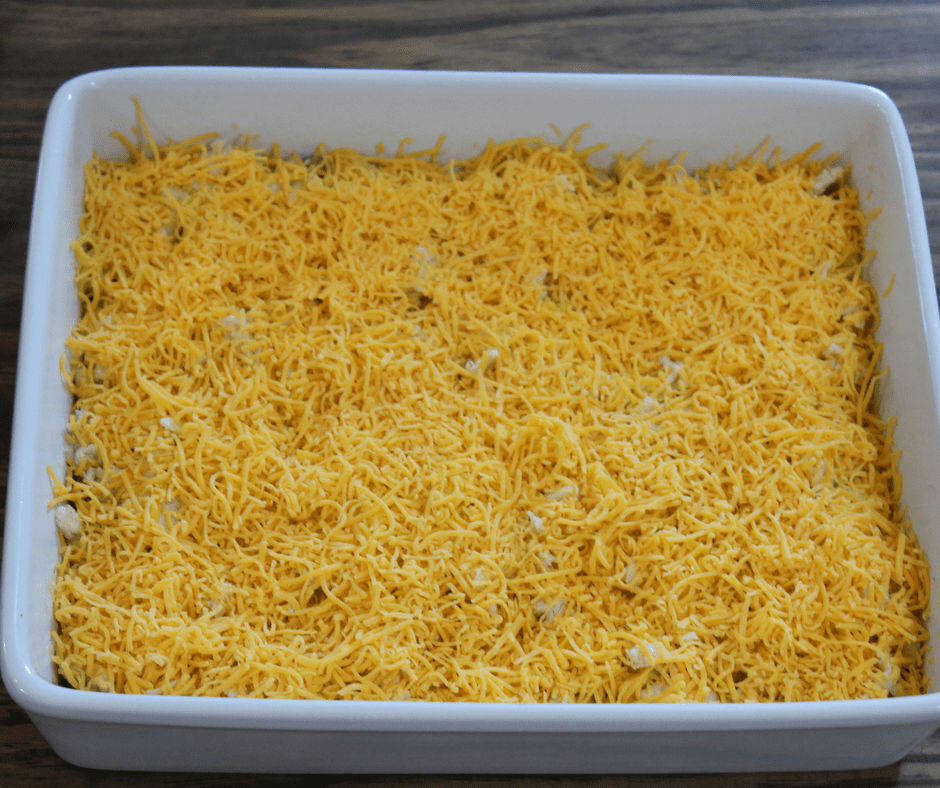 6.Bake in a 350-degree oven for 30 minutes. Serve warm with a bowl of Campbell's® Condensed Tomato Soup, and your choice of V8 Splash®.
Casserole serves 6-8 people. Enjoy!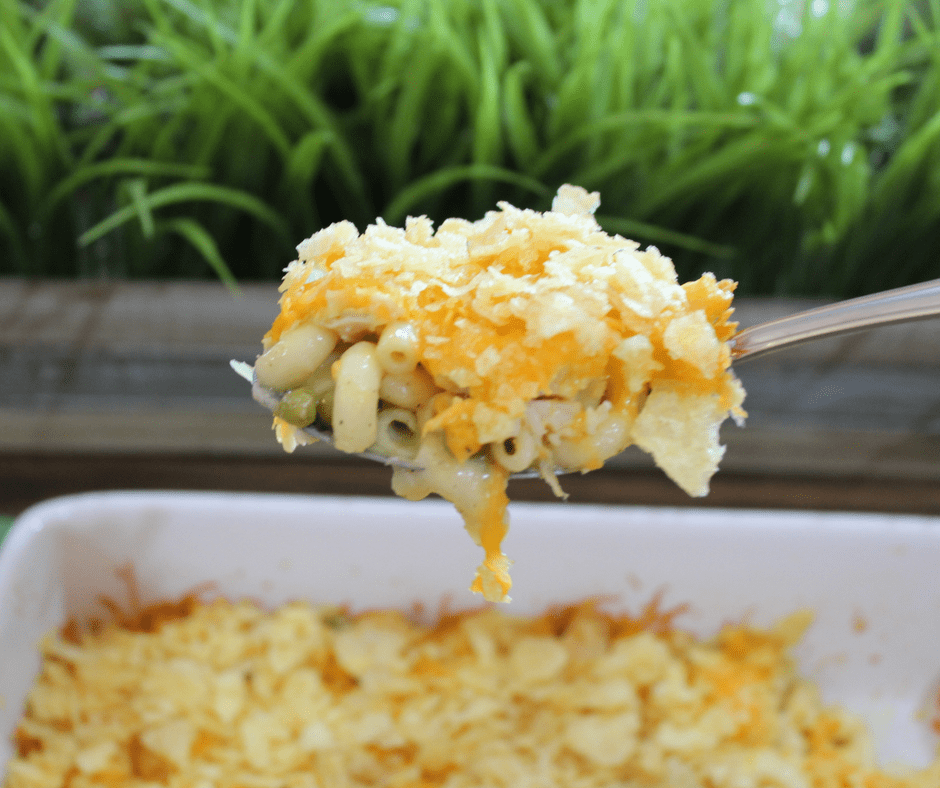 Hope your family enjoys this Busy School Night 30 Minute Chicken Casserole!
What Campbell Soup Company products ingredients do you use from Walmart to make dinner for your family on a busy school night?
For more BTS ideas go here.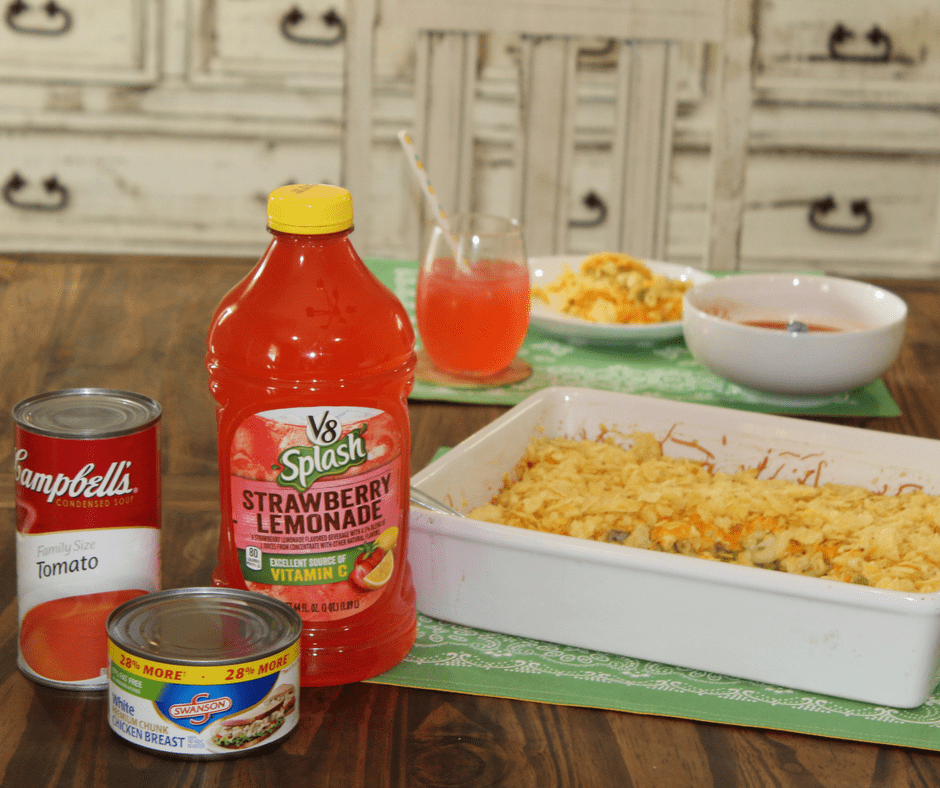 Pin Me: