This Cajun Spicy Shrimp with Rice is a spin off of Shrimp Etouffee. Shrimp Etouffee uses a roux which can be quite a pain to make when your in a hurry.
That's why we came up with this recipe for Cajun spicy shrimp with rice. Honestly, it still tastes delicious but really simple weeknight dinner to make.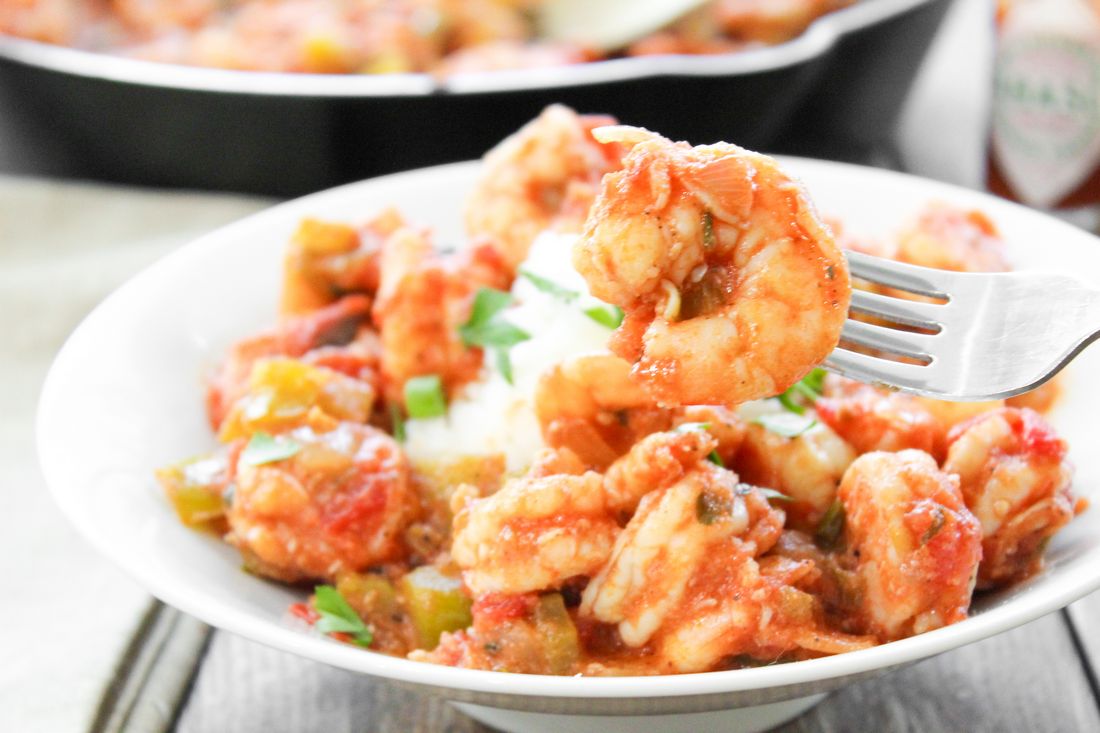 You can prep the ingredients the night before and place in the fridge.
Hence, the next day when you arrive home from work you can throw everything together and have a great easy week night meal.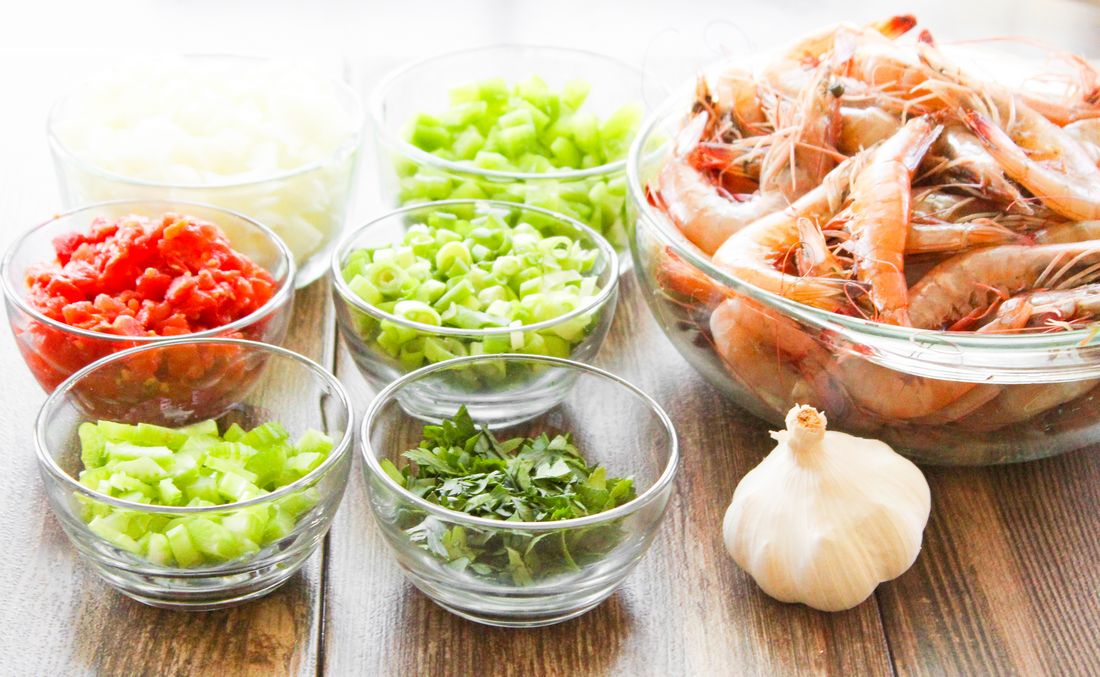 Certainly, Shrimp Etouffee is a New Orleans favorite so my dish is a spin off of it. Except you don't have to make a roux with flour.
If you love Louisiana foods then we know you or your family would love this dish!
Additionally, it's like a comfort food unlike your used to.

Does the Cajun Spicy Shrimp with Rice Have a Roux?
No! This Cajun spicy shrimp with rice does not have a roux! Which means it's gluten free!
Also, with making a roux butter is used. With this dish we don't have the butter so it's healthier on that waistline if that's what you're looking for.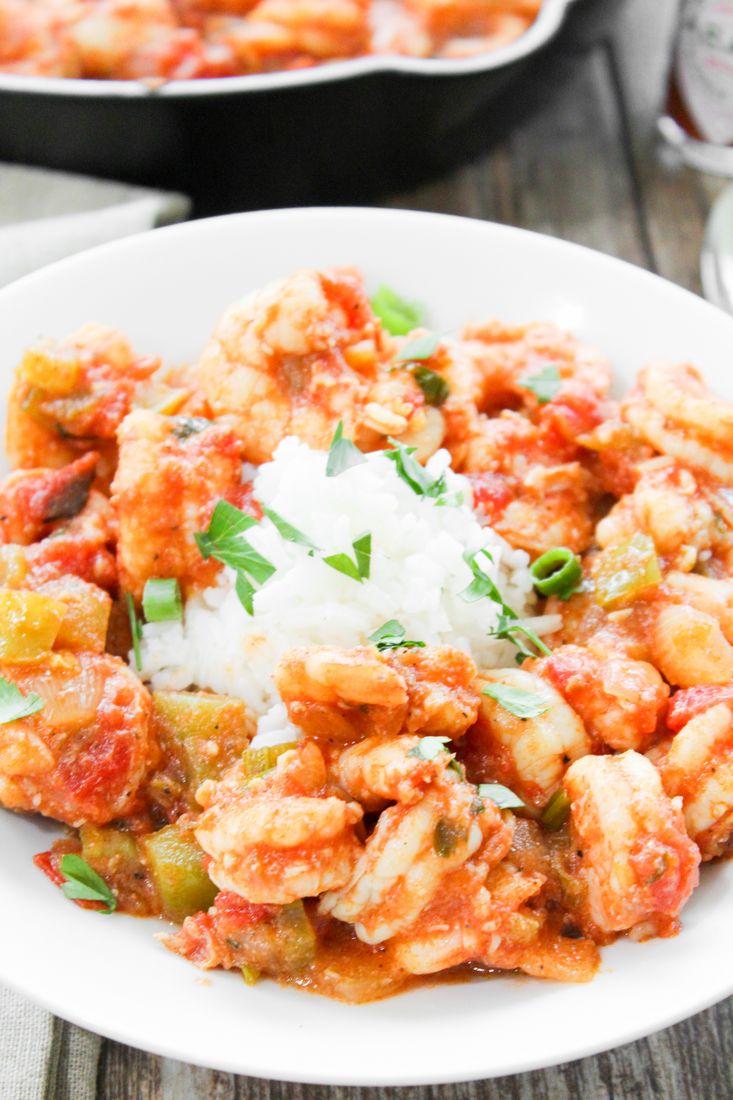 Overall, this recipe definitely doesn't lack flavor and can warm you up when those fall and winter nights start rolling through.
If you want to make this recipe on the healthier side you can replace the white rice with brown rice. The spice really comes from the Tabasco and the Cajun seasoning.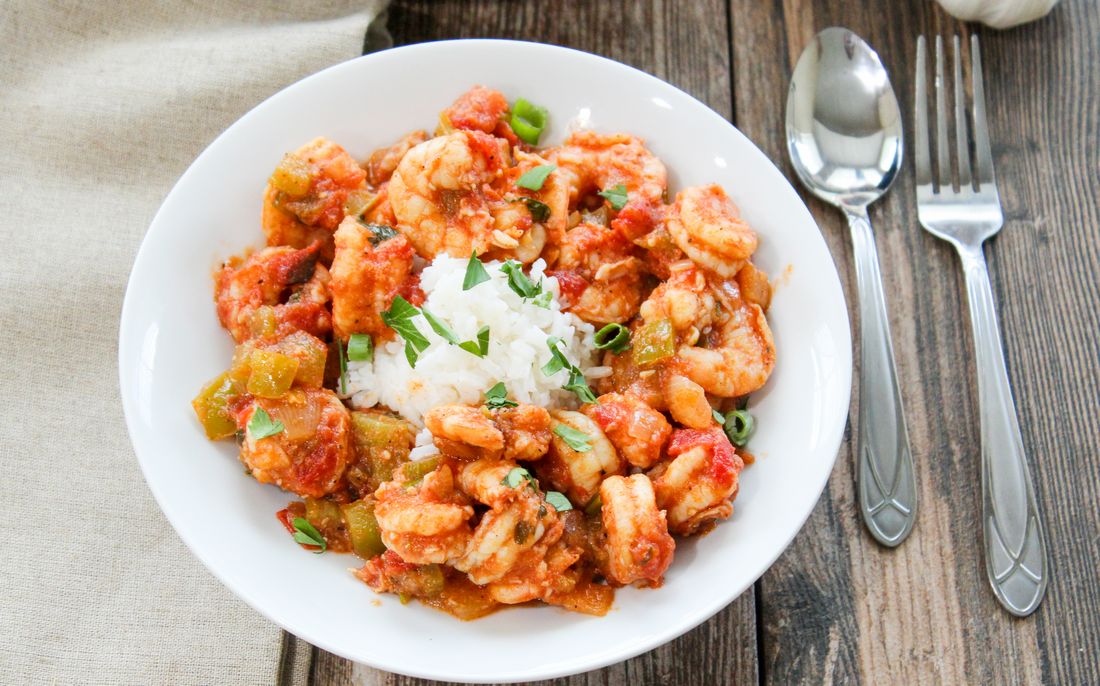 Lastly, we really hope you enjoy this recipe with your family. We hope to bring a little bit of Louisiana to your table. Let us know what you think!
More Seafood Recipes
Pin Me: