These Slower Cooker Spare Ribs are meaty, sweet, and tangy. The ribs are cooked in the Slow Cooker for 4 to 6 hours until tender, flavorful, and mouth-watering good!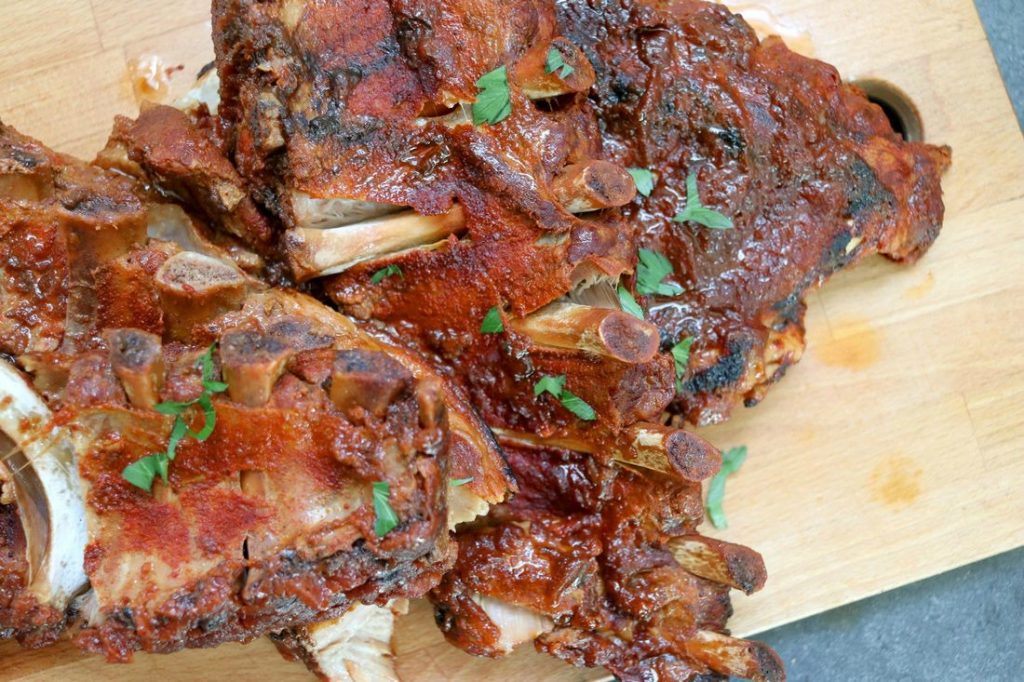 If you enjoy eating ribs but, don't have time to cook them in the oven or on a grill you should try cooking pork ribs in a slow cooker.
This recipe is the perfect meal to throw in the slow cooker and forget about it for a few hours.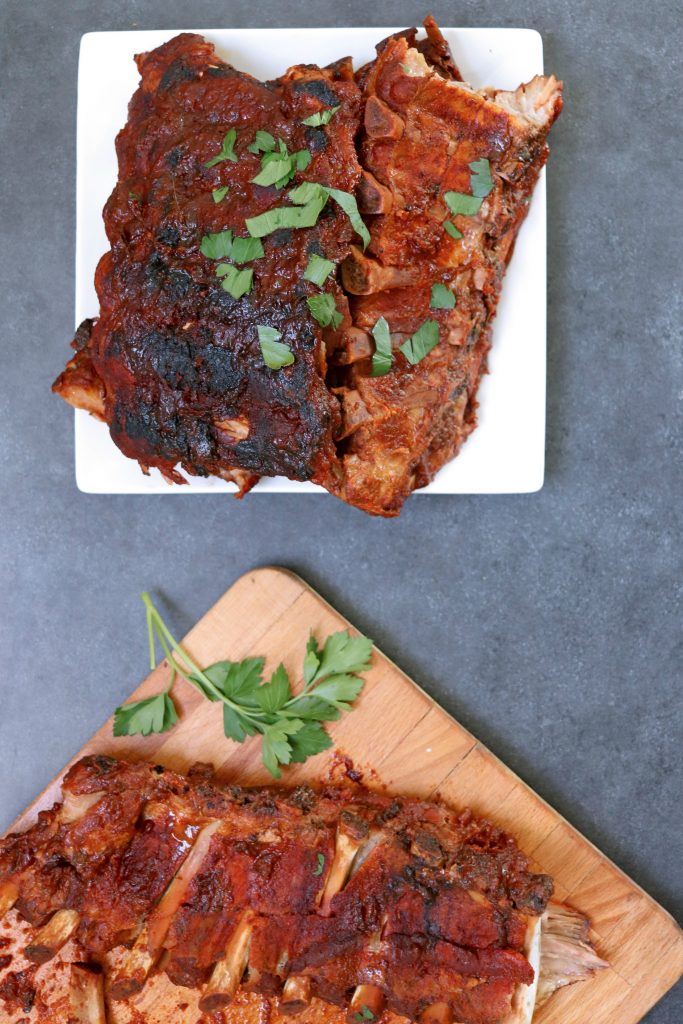 Also, if you love trying different types of ribs like honey glazed ribs or coca cola ribs, you'll love our homemade rub and the recipe for our semi-homemade Apple barbecue sauce.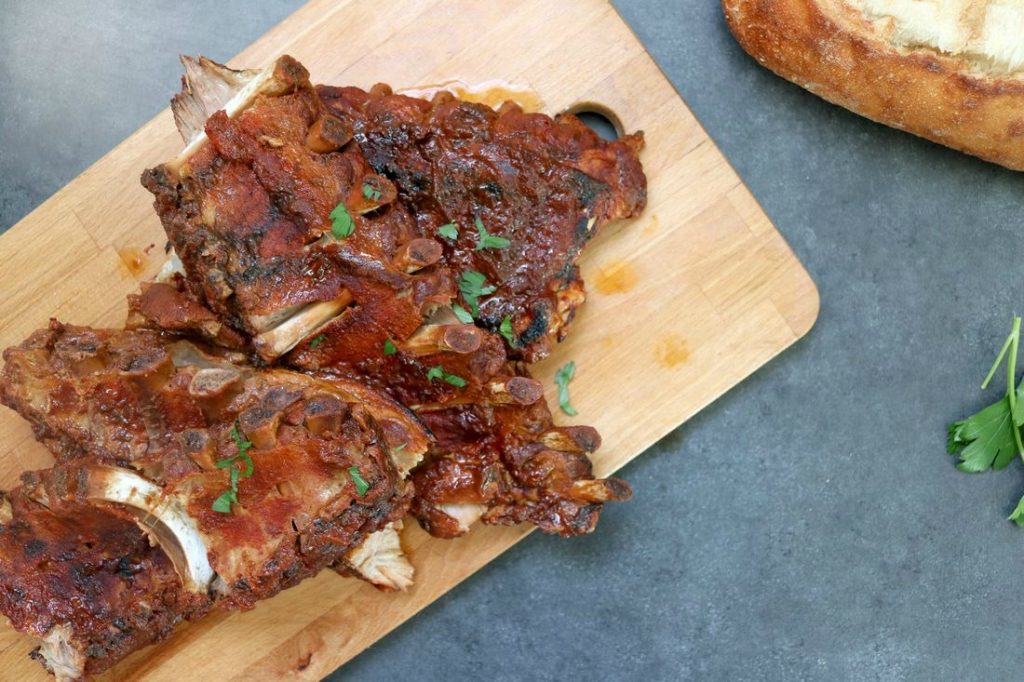 The slow cooker spare ribs with the Apple barbecue sauce taste incredible!!
There's even a secret ingredient in the barbecue sauce that will please your taste buds. It's a hint of cinnamon. There I gave away the SECRET. LOL!!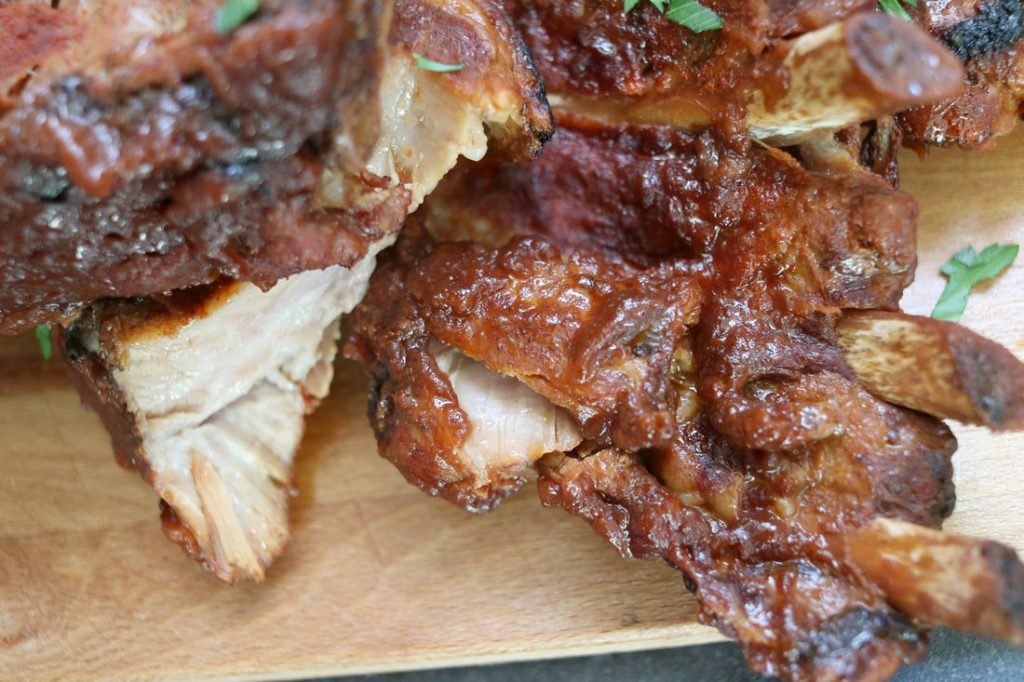 So, whether you're having a busy day at work or a busy day at home, these ribs are the perfect quick and easy meal to enjoy after a long day.
Plus, the whole family will love these Slow Cooker Spare Ribs.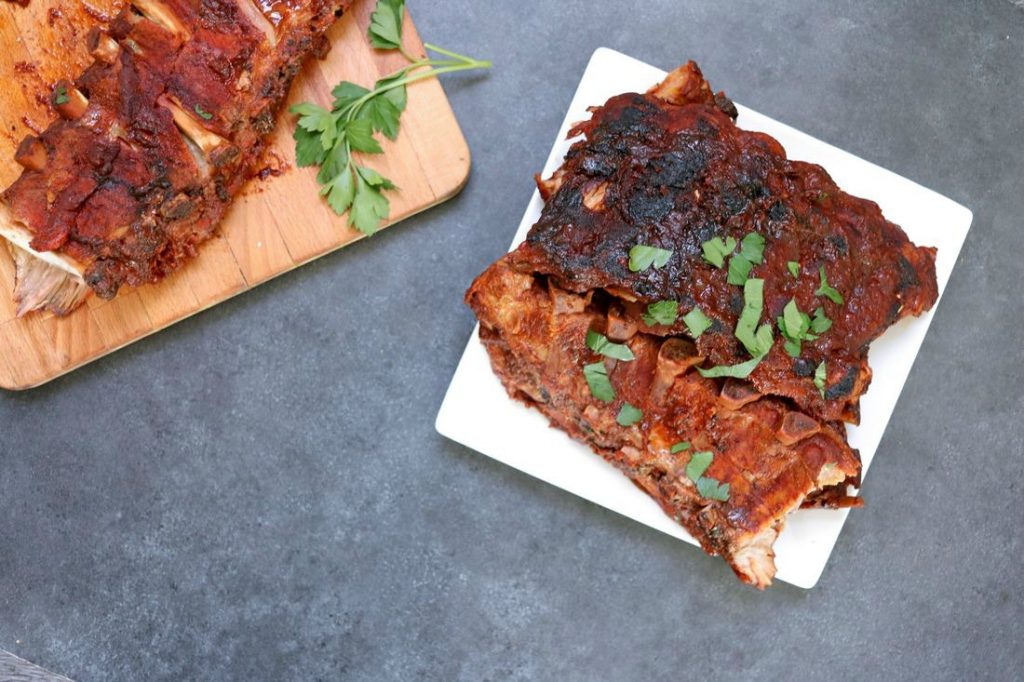 Do you have a favorite recipe for barbecue ribs? What kind of barbecue sauce or dry rub do you use?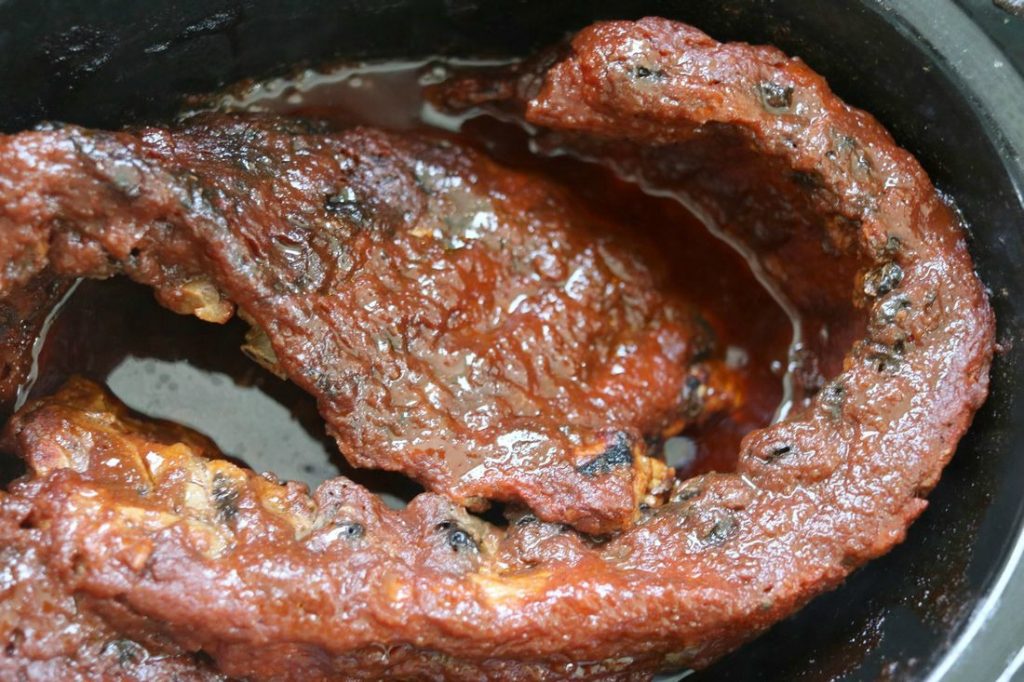 How to Make Slow Cooker Spare Ribs
First, make your dry rub and your semi-barbecue sauce. See recipe card below for full recipe and instructions. Next, preheat the broiler.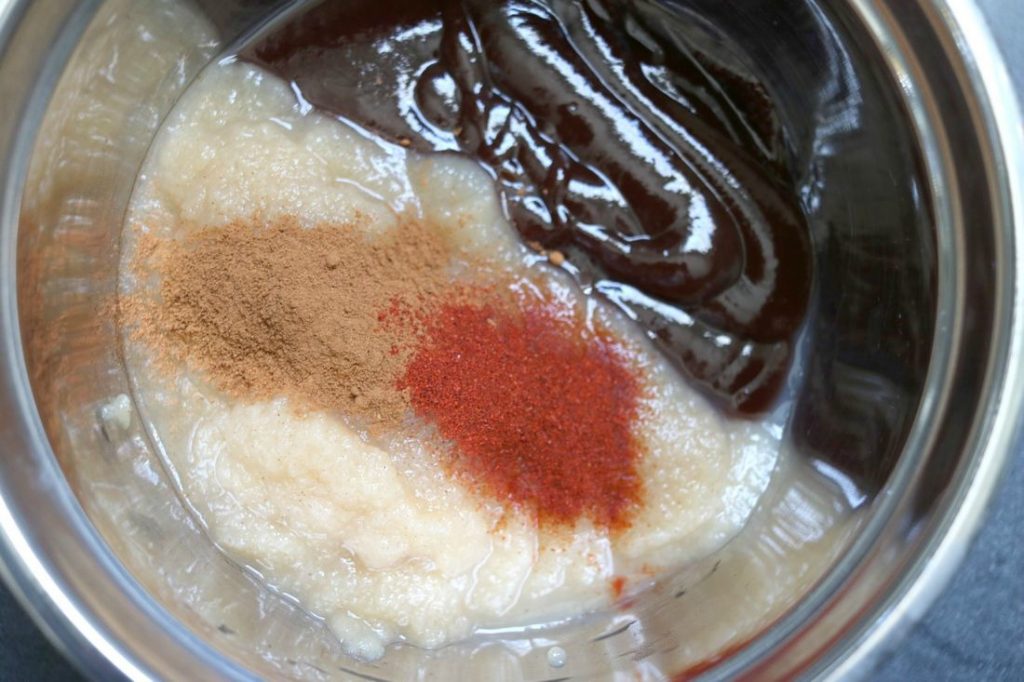 Second, pat the ribs dry and remove the membranes. Next, rub the ribs with the dry rub. Shake off any excess.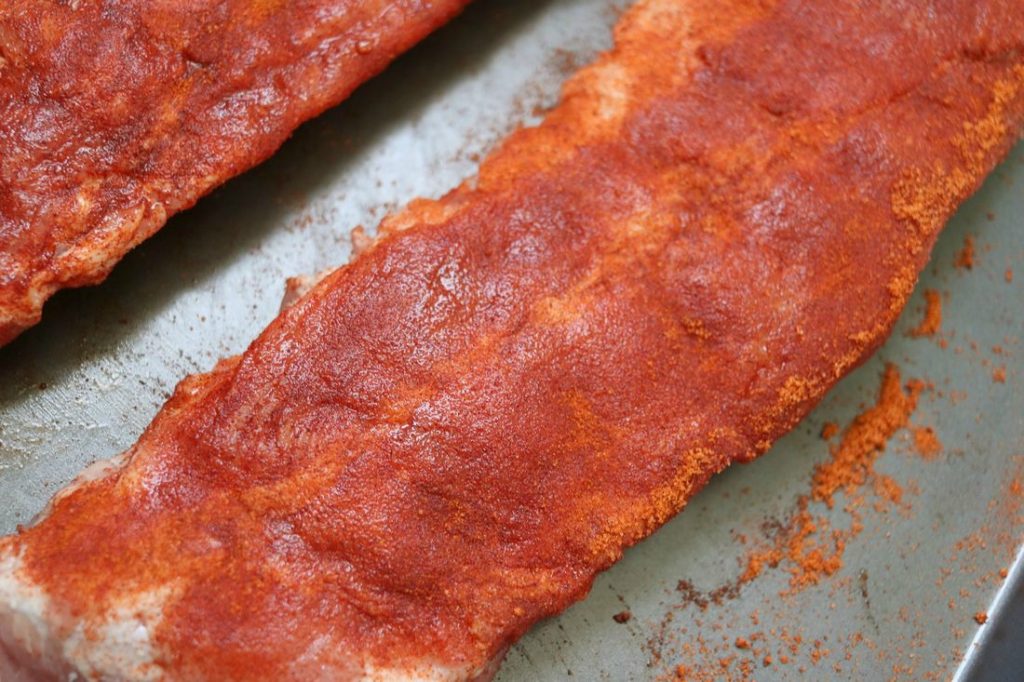 Third, broil the ribs on a baking sheet in the oven for 5-10 minutes on each side until they get a nice caramelized color.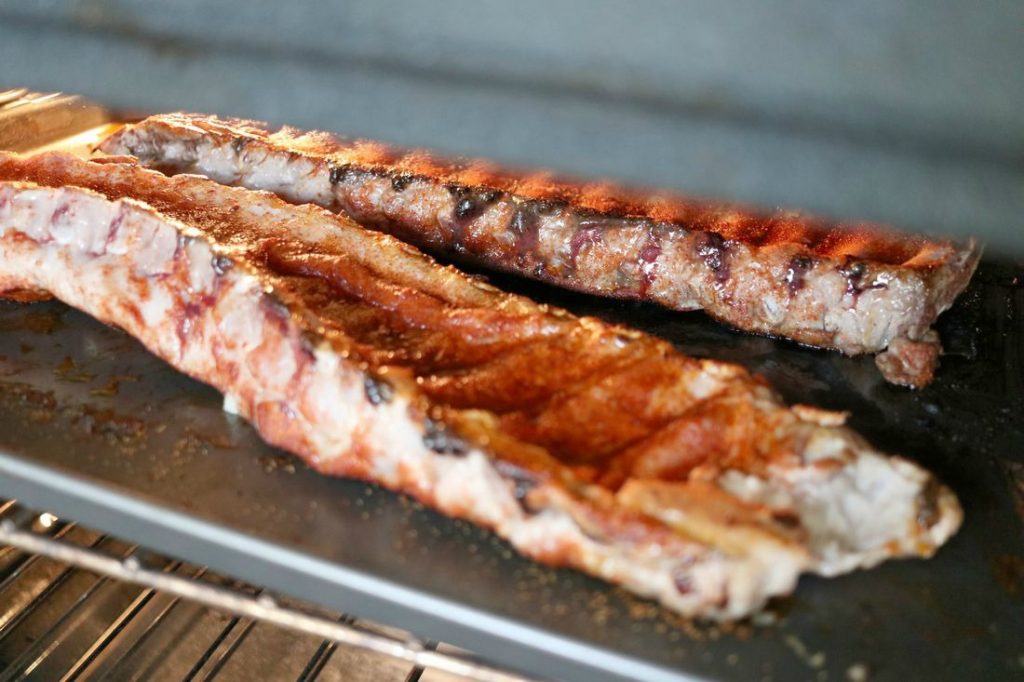 Once the pork ribs are finished broiling in the oven, place them in the slow cooker in a circle. See photo below.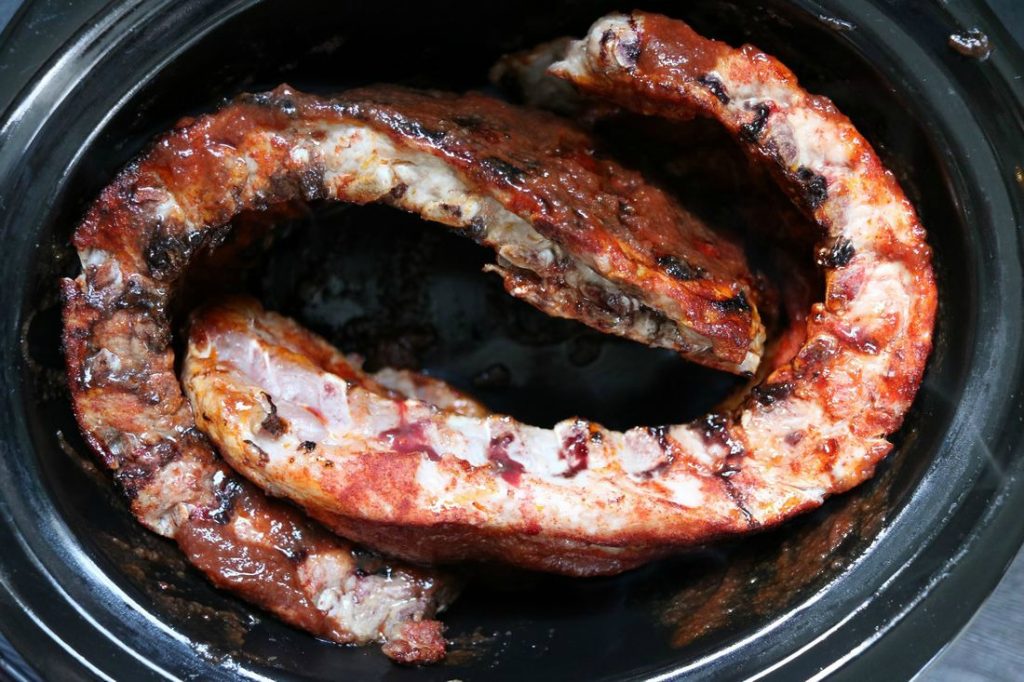 Fourth, using a basting brush baste the ribs with the semi-homemade apple bbq sauce. Make sure to pour any remaining sauce over the ribs.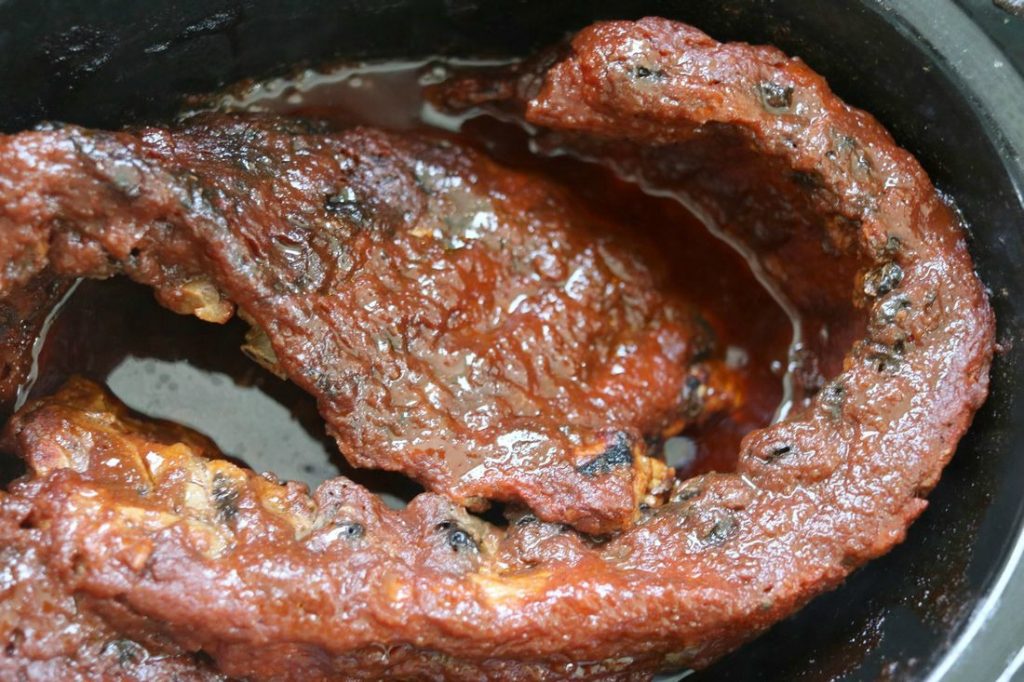 Last, pour one cup of water at the bottom of the slow cooker and cook the ribs for 4 to 6 hours. Once the pork ribs are finished cooking, remove them carefully and enjoy!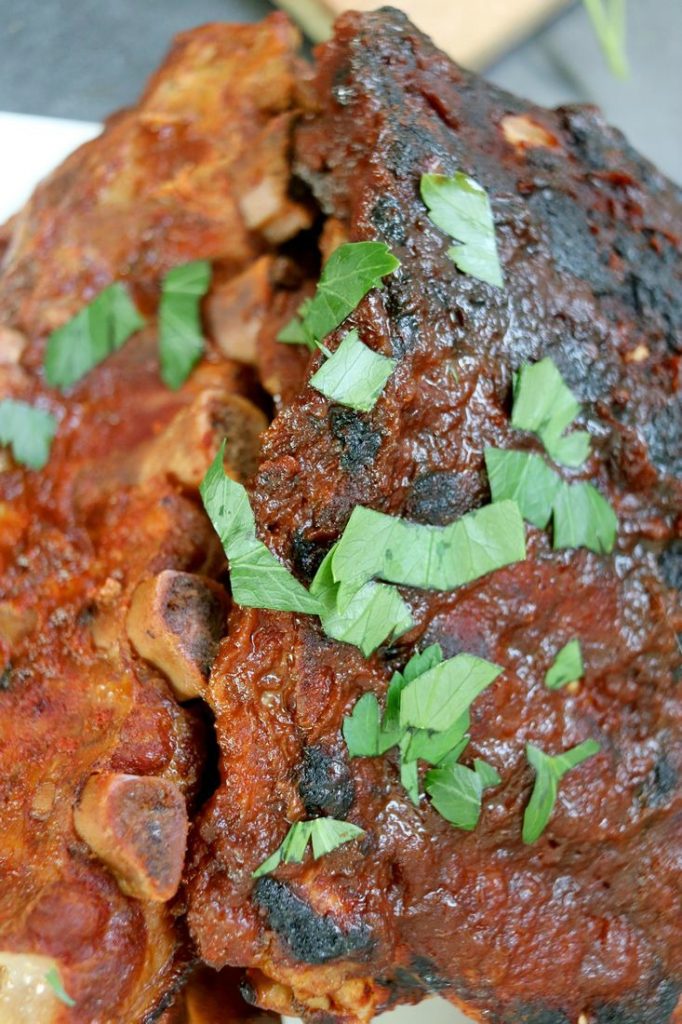 Don't the ribs look delicious? The pork ribs can be paired perfectly with these Instant Pot Corn on the Cob or this Homemade Creamy Coleslaw. And, even my Instant Pot Mac and Cheese.
My family loves these AMAZING tender and delicious ribs we hope your family loves them too!
PIN ME: