This adorable Popsicle Stick Tent Craft is the perfect camping theme craft for kids. Whether your family is going on a camping trip or just camping in the backyard, these popsicle stick tents are the ideal activity to keep kids busy.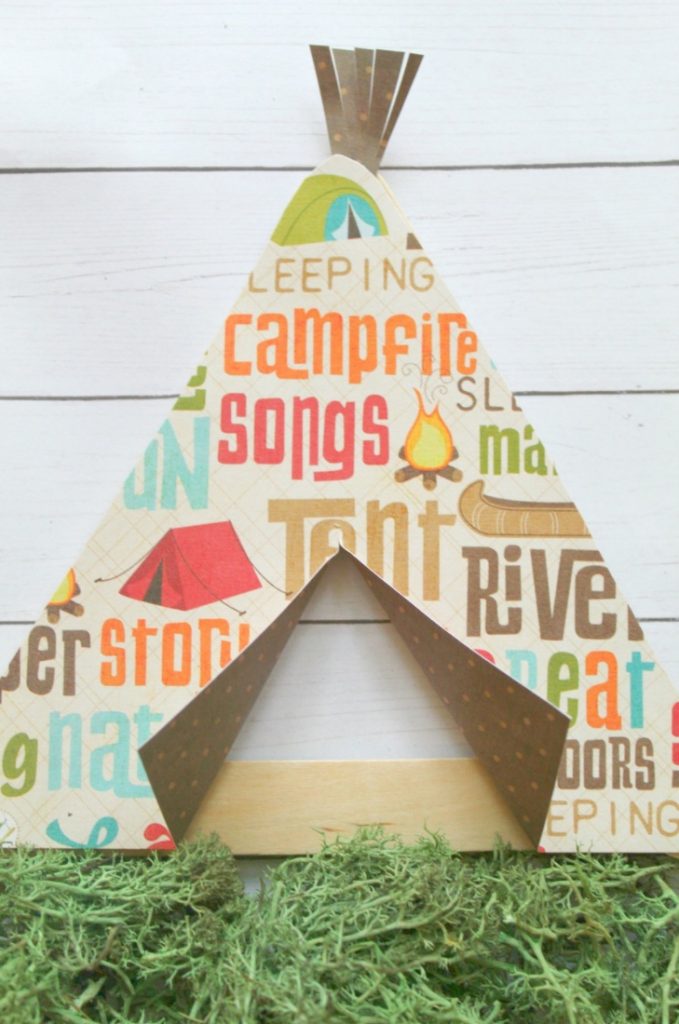 Even adults can get in on the fun and make their own tent craft out of popsicle sticks.
The Popsicle Stick Tent Craft takes minutes to make. Additionally, you could have a family contest to see who can make the MOST creative popsicle stick tent.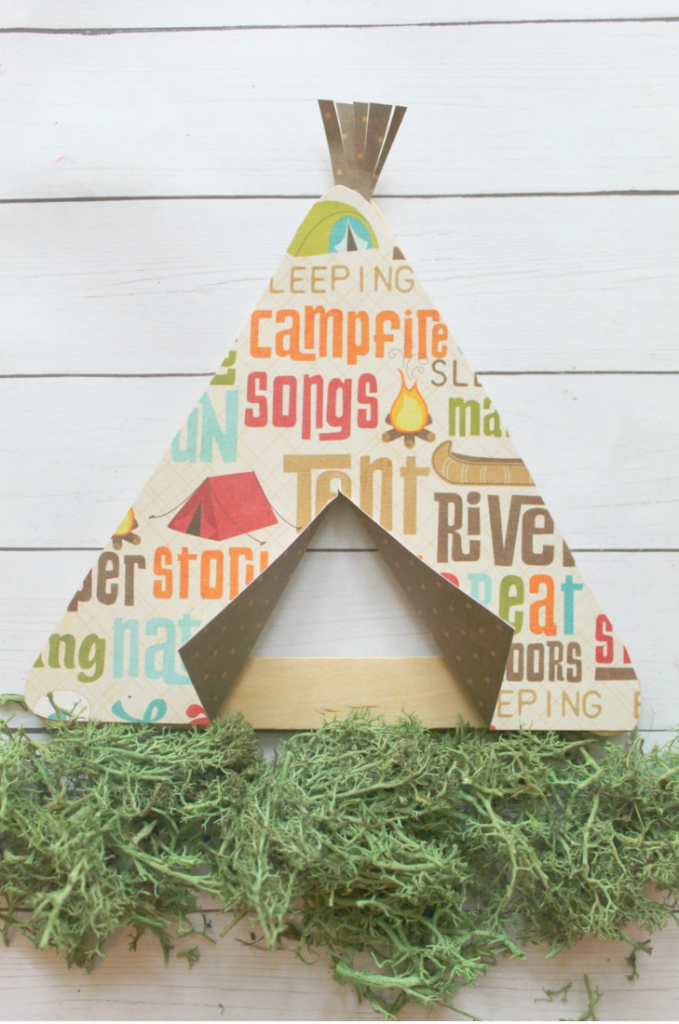 Also, this simple popsicle stick tent makes the perfect summer craft for cub scouts.
My son's Cub Scout Den loves making simple and fun crafts like these wooden craft stick tents. Do you have a favorite popsicle stick craft?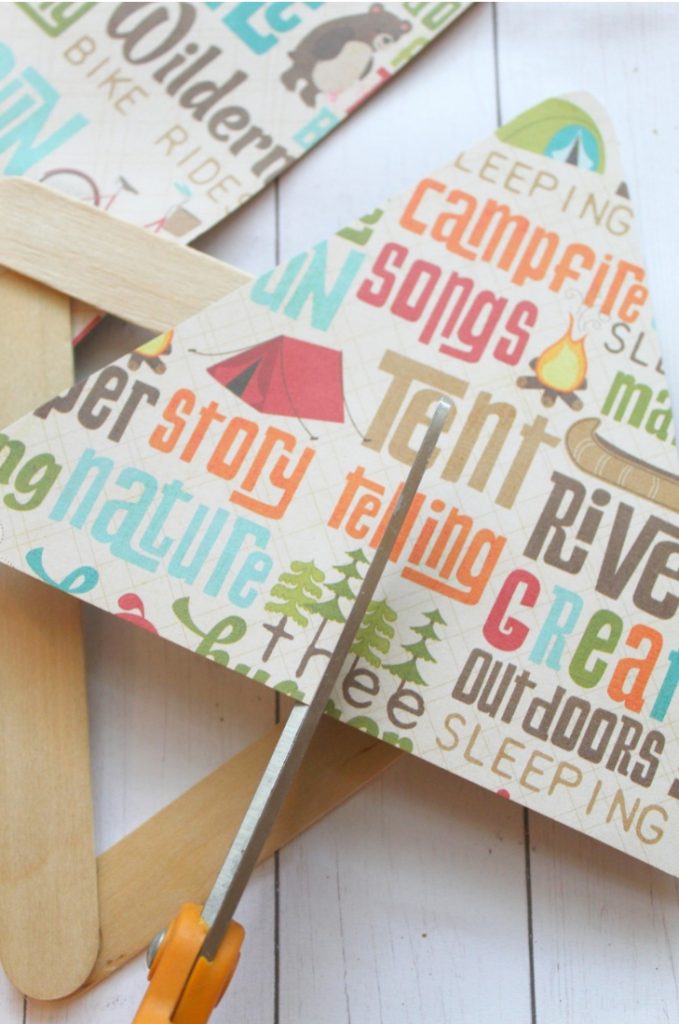 Usually, during the summer, my family goes camping. We either pitch a tent or rent a cabin.
But, sometimes while we're camping, it rains. Being prepared and having crafts to make or board games to play helps past the time and keeps everyone from being bored.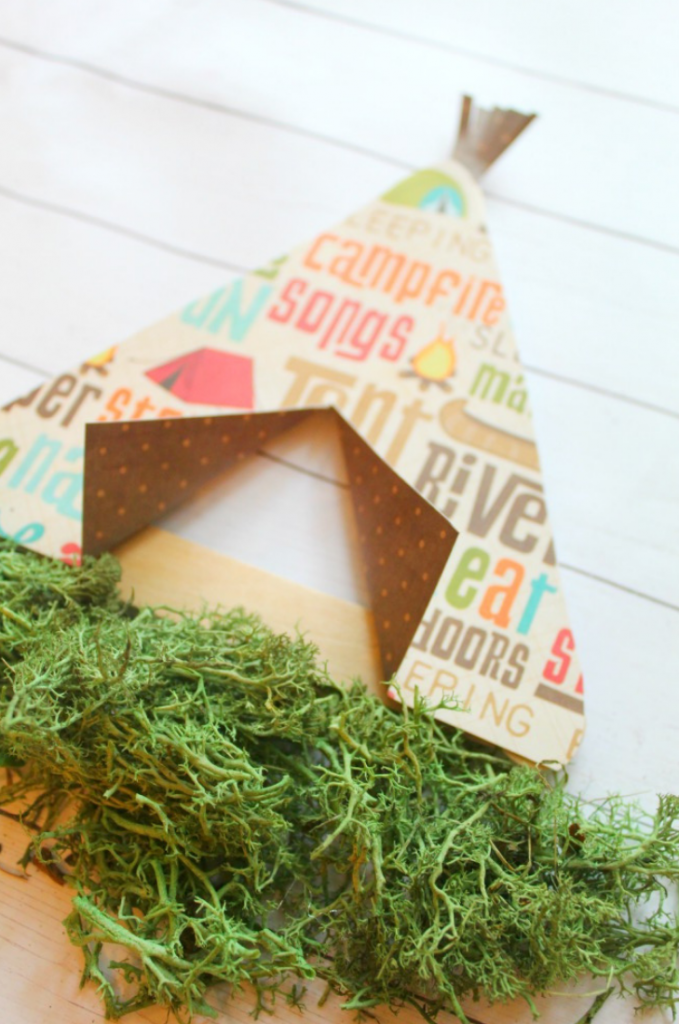 Furthermore, this tent craft is very versatile. The look of the tent can be changed up by using scrapbook paper with different designs or patterns.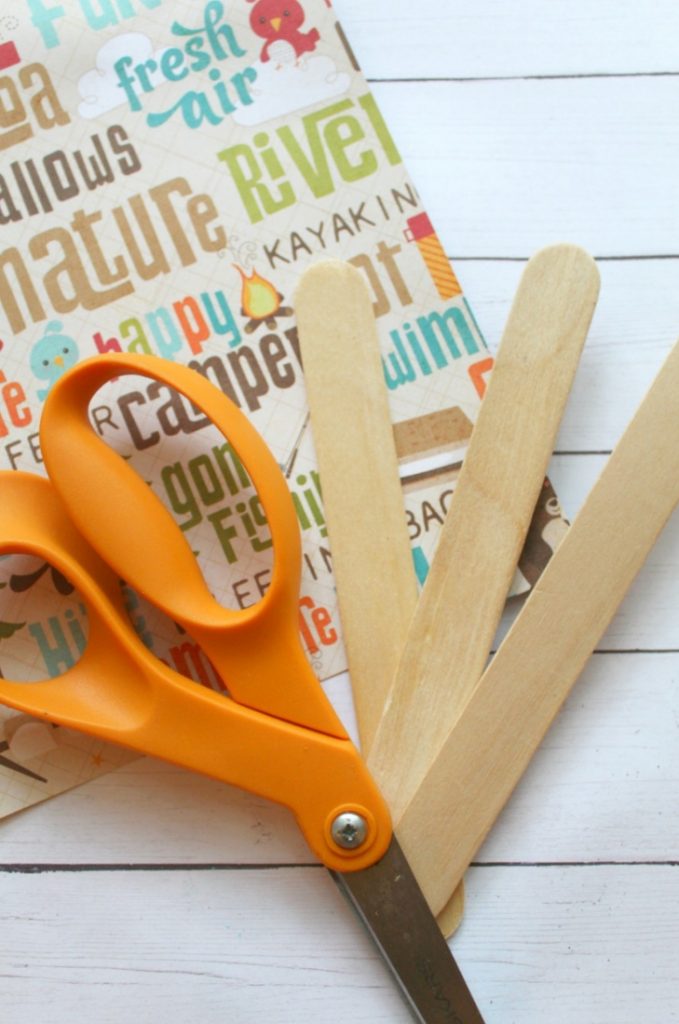 Supplies Needed for the Tent Craft
3 large wooden craft sticks
craft glue or glue gun
scrapbook paper of choice ( we bought our fun camping theme scrapbook paper from Hobby Lobby)
scissors and pencil
How to Make Popsicle Stick Tent
First, begin by gluing the 3 wood craft sticks into a triangle. Use your craft glue or hot glue to secure the ends and create the shape.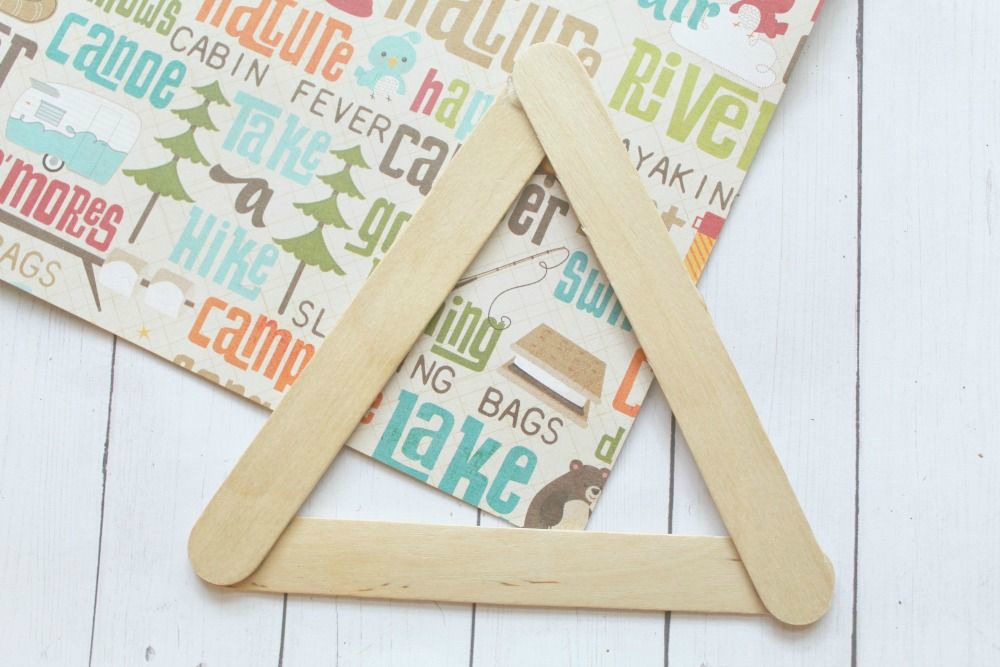 Next, place the triangle shape over the scrapbook paper. Use the pencil to trace around it.
Second, take your scissors and cut the shape out. Trim it to fit the shape of your triangle.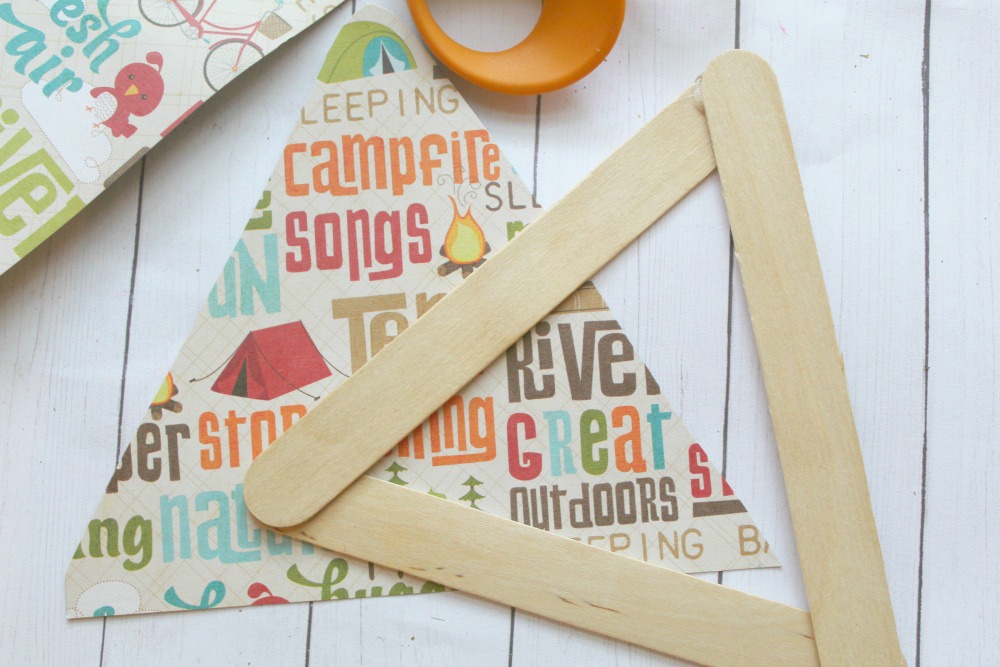 Third, in the center of your cut out, cut a slit to create the tent flaps as shown.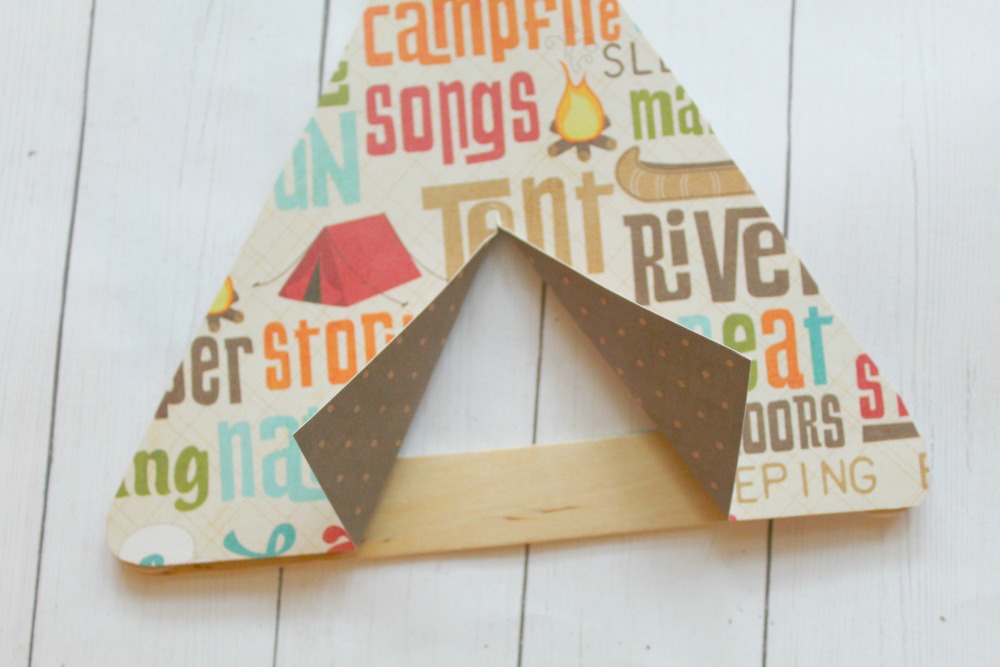 Fourth, bend the tent flaps back to open them up a bit while allowing the rest of the paper to dry.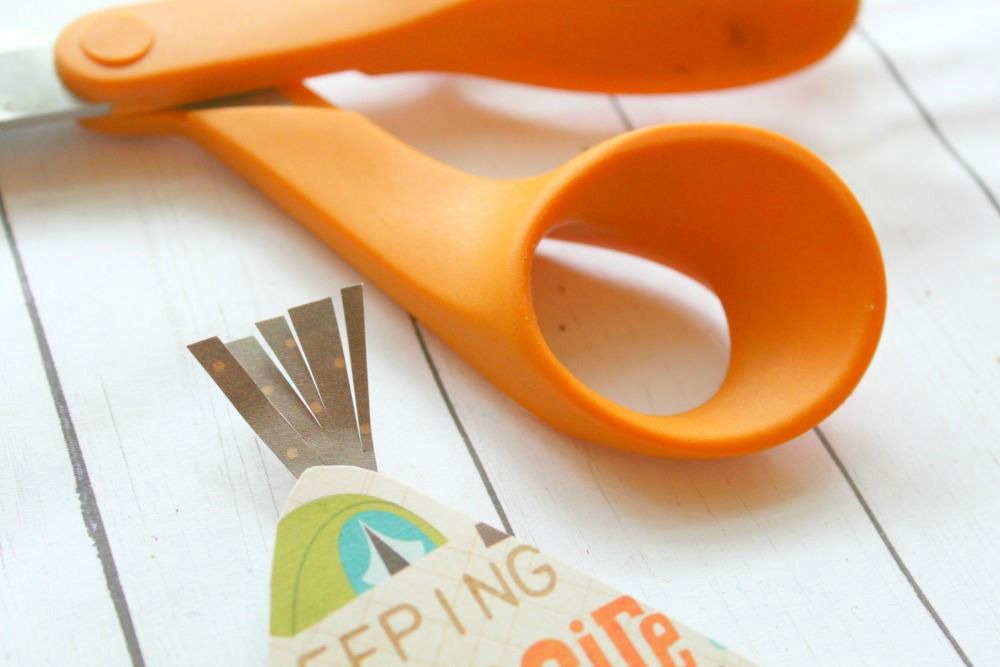 Last, finish the tent by taking a small triangle of paper and creating some fringe.
Add some glue and press it to the top of the camping tent.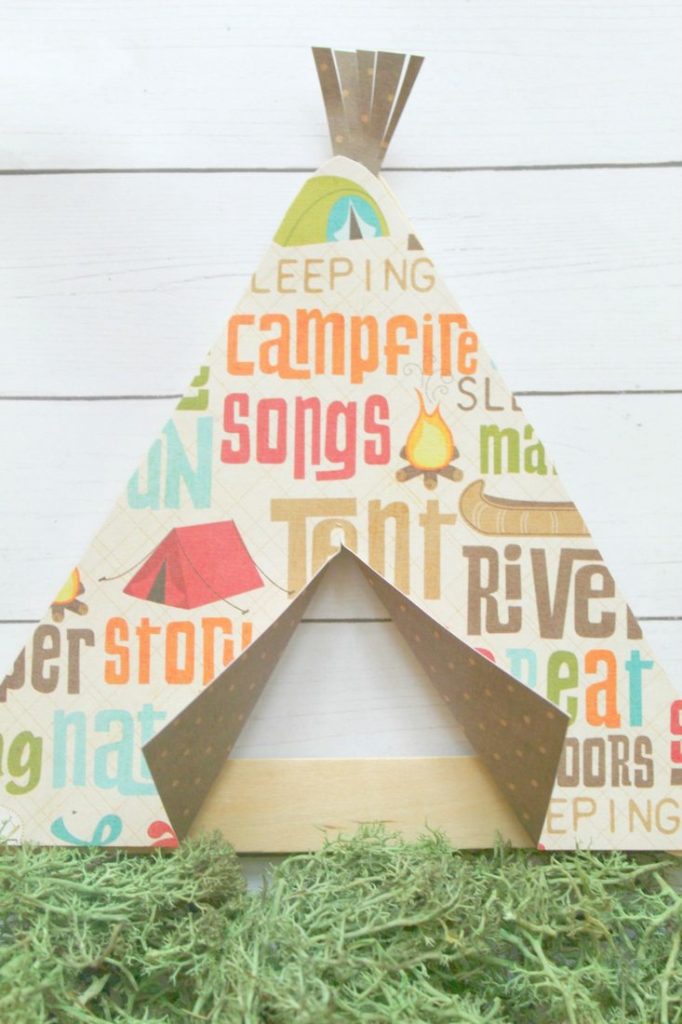 Now the wooden stick tent craft is complete. Isn't it cute?
It's an excellent summer boredom buster craft perfect for the whole family.
PIN ME