This simple and fun Flower Bouquet Mini Magnet Craft is the perfect craft for kids to make with adult supervision for their Mom or Grandma for Mother's Day!
I love getting homemade gifts from my kids that I can proudly display on my refrigerator. I have many cards and pictures that they have drawn, stuck on my fridge with tape.
It makes me happy to be able to see all the things my kids made while I am busy in my kitchen.
That's the reason I love this DIY flower bouquet magnet. The flower bouquet mini magnet craft makes a great gift to brighten up anyone's kitchen.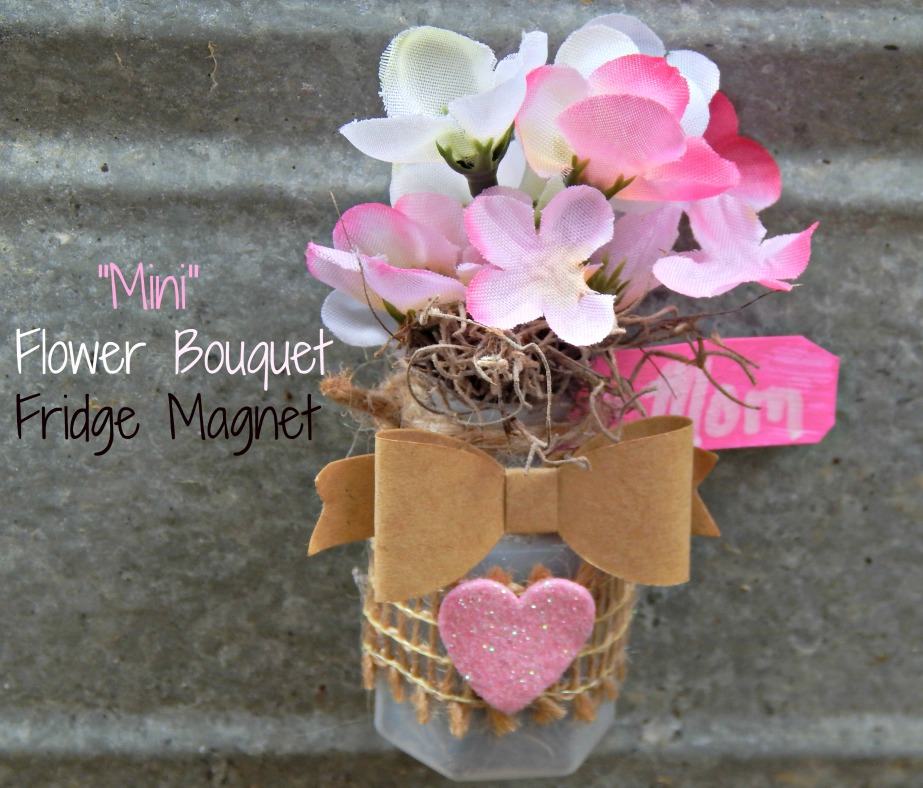 The flower bouquet craft is perfect for kids to create by themselves or with adult supervision.
You could place all the supplies on a table where the kids could easily reach the items they need to make the flower magnet.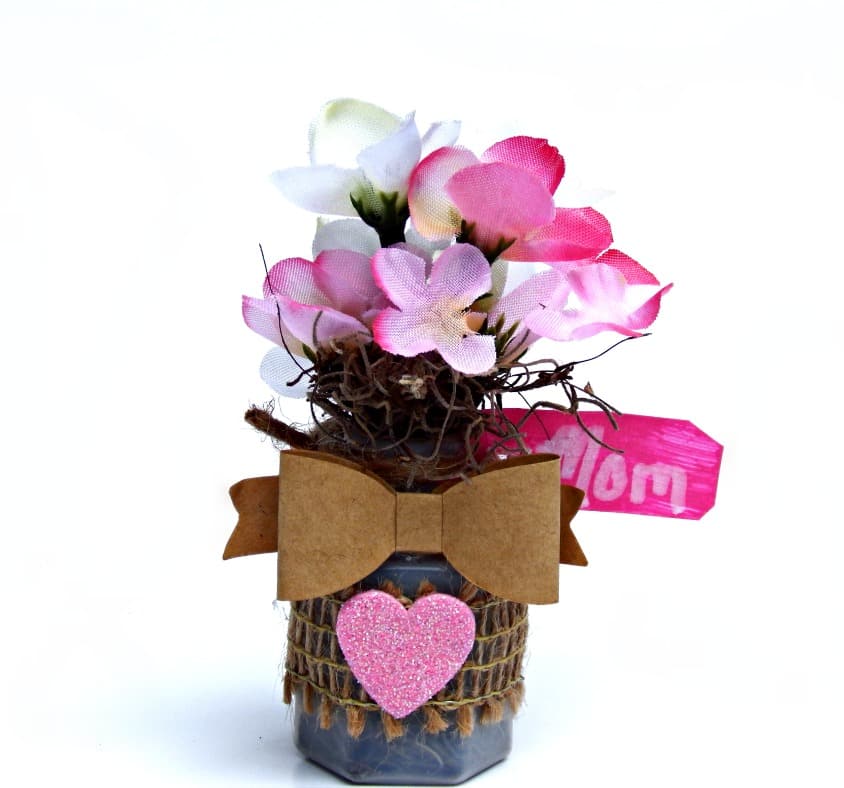 Supplies or Flower Bouquet Mini Magnet Craft
mini bubbles containers, (empty, washed, & dried)
silk flowers
moss
heart stickers, optional
colored cardstock or card stock & paint
paper mini bows or ribbon
burlap ribbon
magnetic tape
hot glue
twine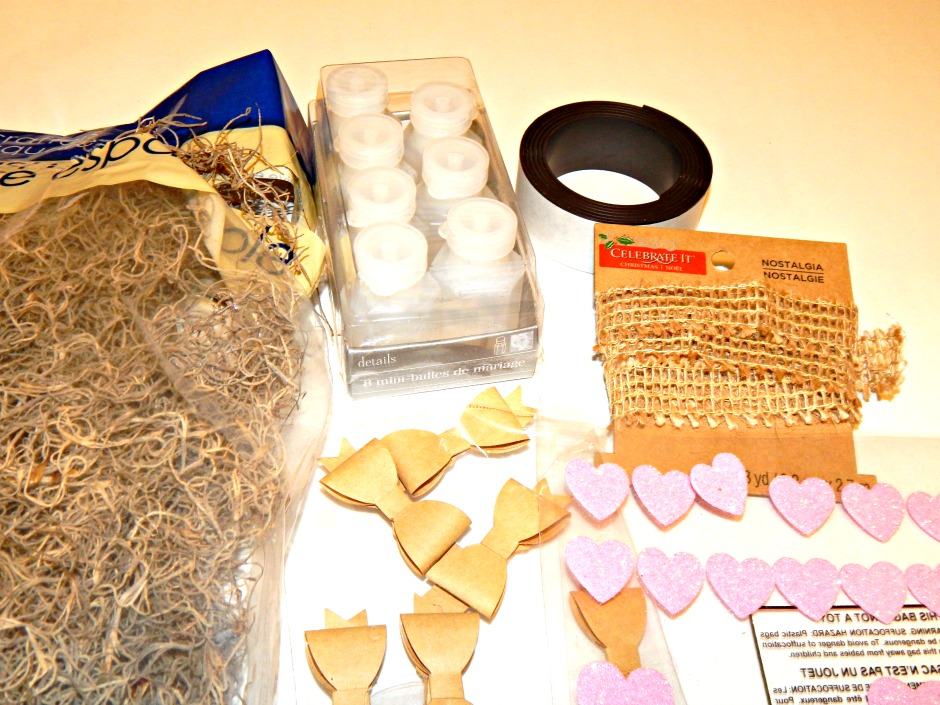 How to make A Flower Bouquet Mini Magnet Craft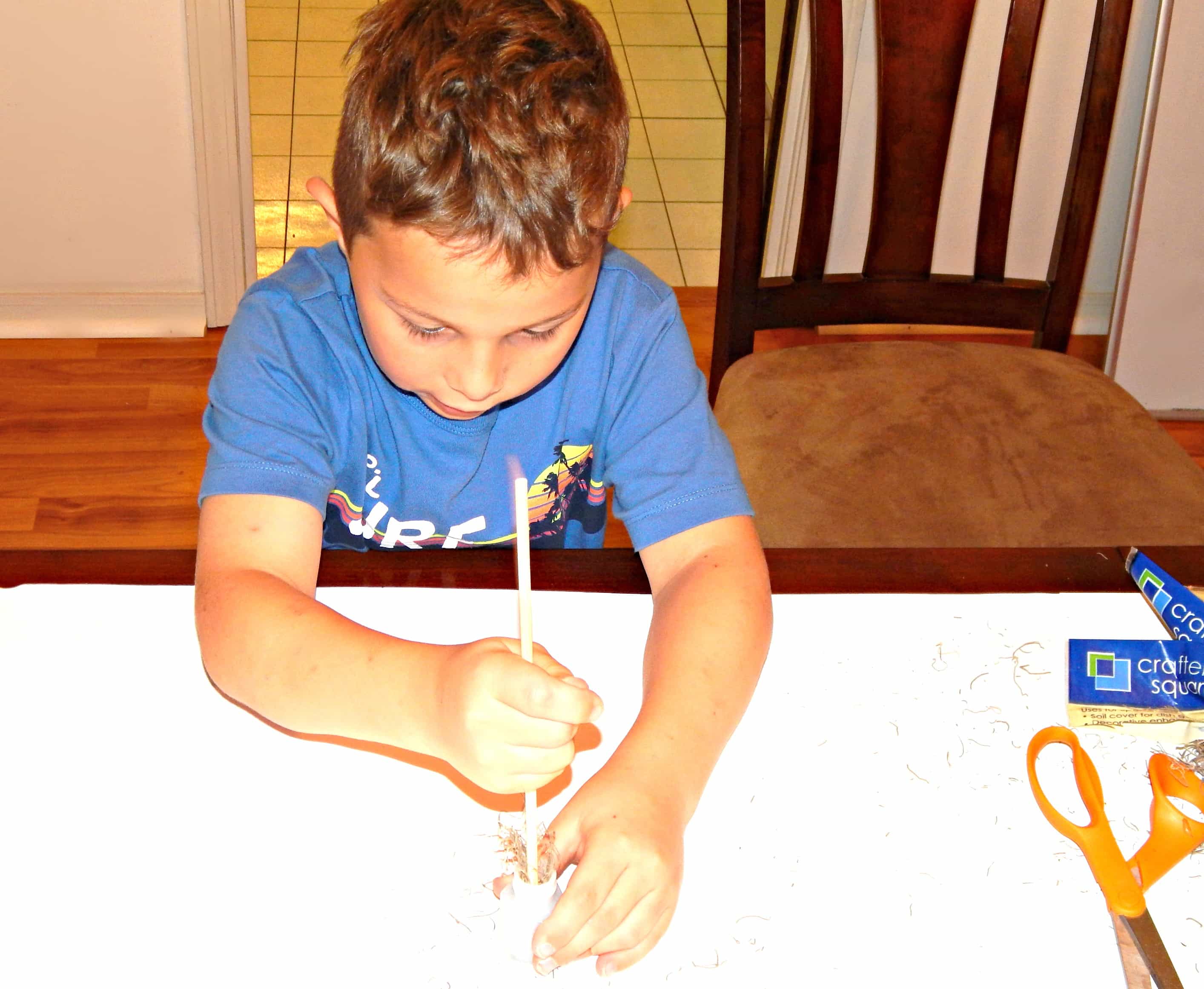 1 Place the empty bubble container on a flat surface, let the kids fill the container halfway with moss. Use a pointed object like a chopstick or pencil to push the moss down into the container.
2. Cut a few of the silk flowers to fit into the bubble container. Dab a small amount of hot glue on the ends of the stems (adults do this part), arrange the flowers in the bubble containers.
3. Fill up the rest of the flower pot with more moss, put the moss in the container loosely covering up the flower stems
4. Using hot glue or craft glue secure the burlap ribbon, paper bow, and sticker heart to the bubble flower pot.
5. Using cardstock made a small sign with your personalized message and attach it to the container with twine.
6. Cut a piece of heavy magnetic tape and hot glue it to the back of the flower bouquet. Let the glue dry before placing the bouquet on the refrigerator.
Hang the flower bouquet on the refrigerator once the glue dries and enjoy! This craft makes great gifts and the perfect Mother's Day present.
Note- Please do not let children use hot glue without adult supervision. The hot glue can burn. Be careful!!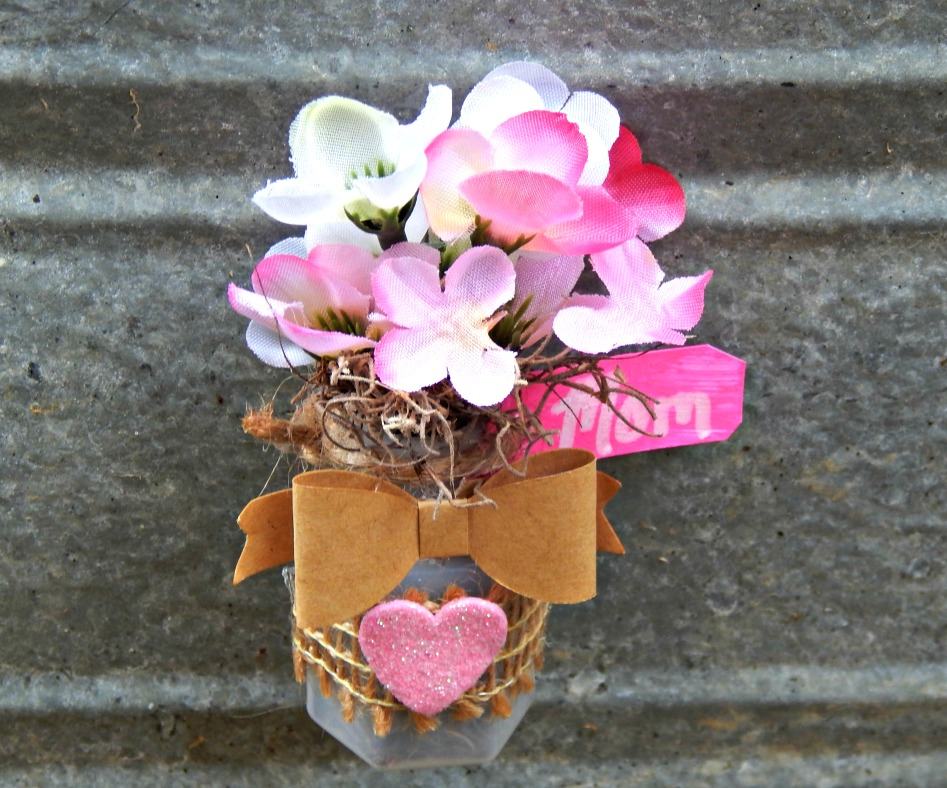 I hope you love this craft. The Flower Bouquet Mini Magnet Craft would look great hanging up on a refrigerator, file cabinet, or any other magnetic surface.
How do you use empty bubble containers?
More Valentine's Day Ideas