Learn how to make these delicious Crab Stuffed Portobello Mushrooms. They're stuffed with crab meat and make a great meal or appetizer.
My family enjoys eating these delicious mushrooms as a meal with a salad, especially during Lenten season.
So, I decided to share this wonderful recipe with all of you. In hopes that other people will love these mouth-watering stuffed mushrooms as much as my family does.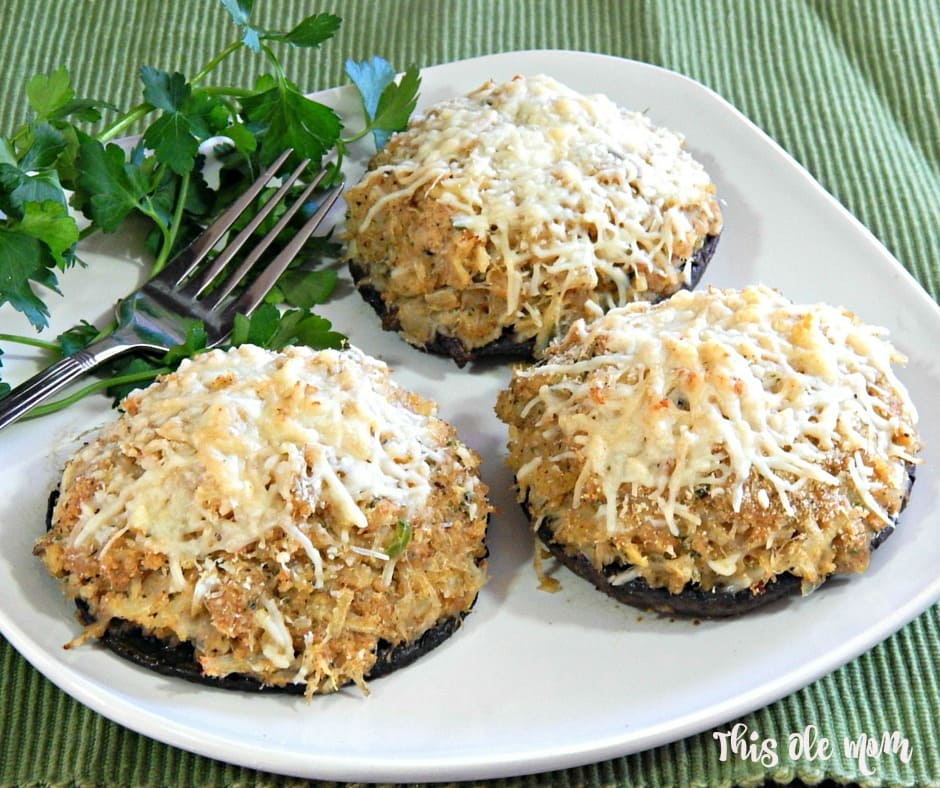 Of course, I concocted this Crab Stuffed Portobello Mushroom recipe on my own. Probably,  there are lots of recipes similar to mine floating around the internet.
I baked my mushrooms in my Hamilton Beach 4 Slice Easy Reach Toaster oven.
You could bake your mushrooms in a toaster oven or use the regular oven. I like using the toaster oven because it doesn't heat up my kitchen.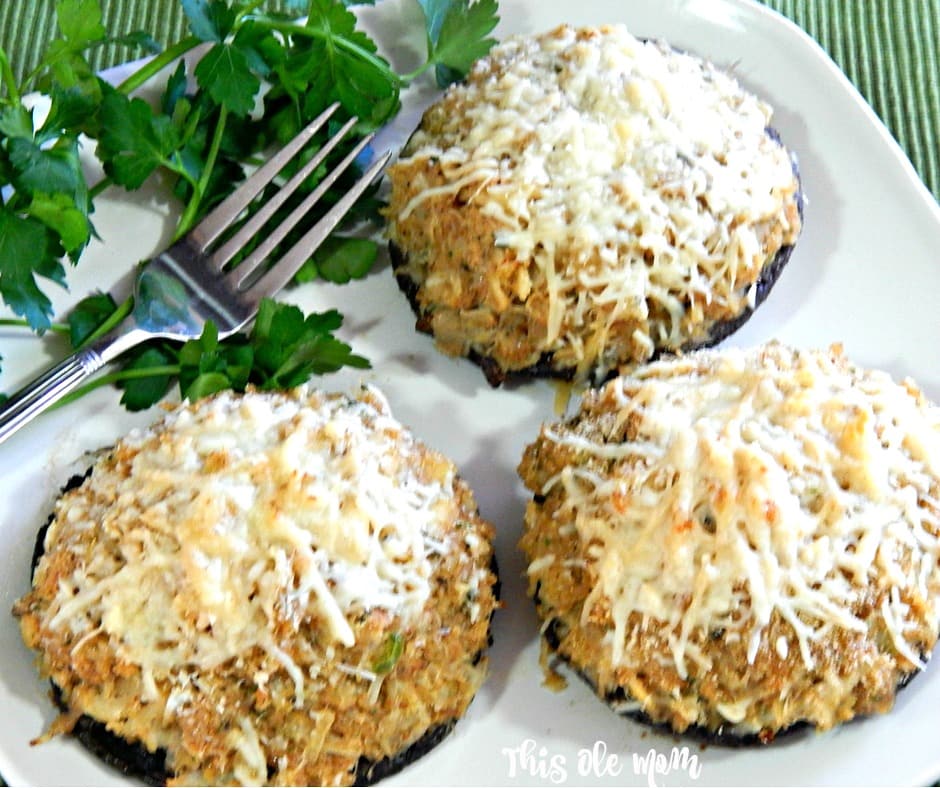 What's In Crab Stuffed Portobello Mushrooms
1 pound lump crabmeat
4-6 portobello mushrooms (rinse & patted dried)
1 cup Italian bread crumbs plus extra
1 egg
1/2 cup chopped green onions (fresh)
1/2 diced onion (fresh)
1/2 finely chopped parsley (fresh)
1/2 diced celery (fresh)
grated parmesan cheese
1 cap full Louisiana liquid crab boil
2 tablespoons butter
salt, pepper, garlic powder, & Louisiana Cajun seasoning
olive oil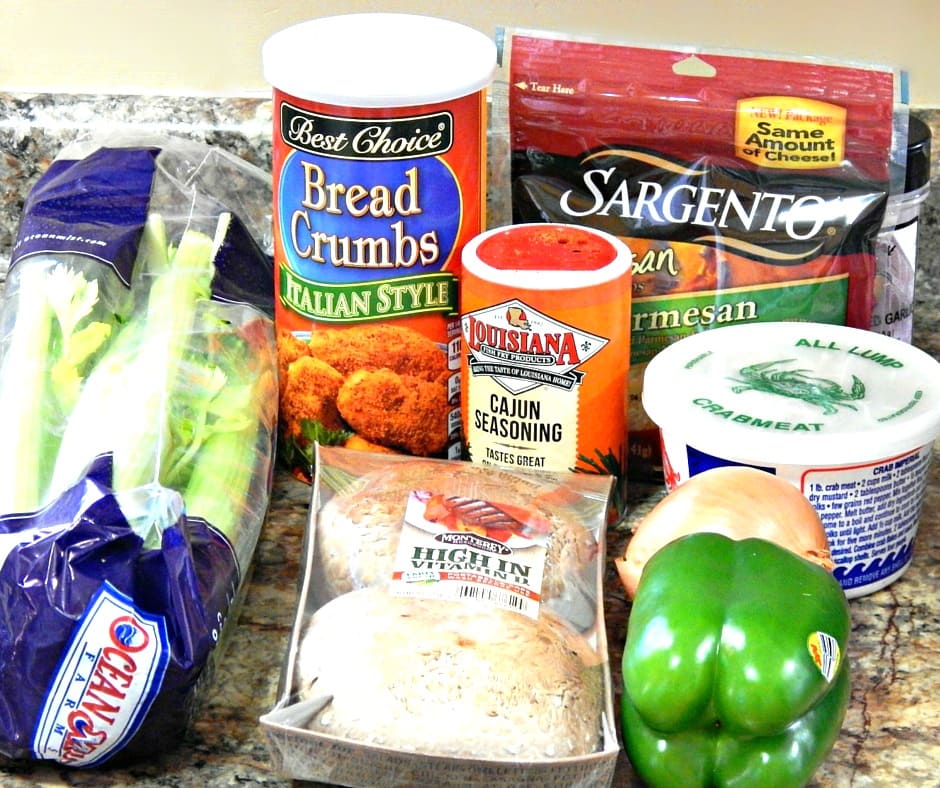 How to Make Crab Stuffed Portobello Mushrooms
1.Rinse and pat dry the mushrooms. Remove the stems. Brush olive oil and sprinkle seasoning on both sides of the mushrooms.
Place mushrooms on their bottom side facing down in a 350 F. degree oven or toaster oven on a baking sheet lined with non-stick aluminum foil for 10 minutes.
When the mushrooms are finished cooking drain the liquid from the pan and set the mushrooms aside.
Don't turn off the oven yet. You'll need it for step 4.
*Kim's note- if using the toaster oven put aluminum foil on the baking pan that comes with the toaster. Place two (2) portobello mushrooms in the toaster oven at a time.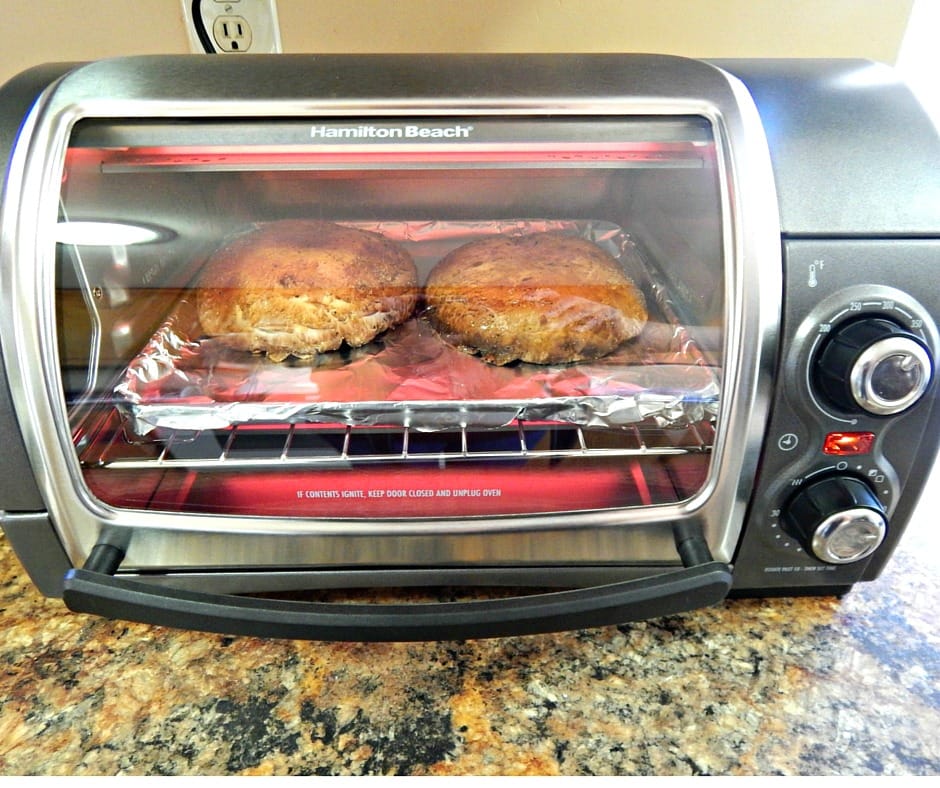 2.On low heat on the stovetop melt, the butter in a medium-size saucepan.
Add the vegetables, cook using medium heat and stir continuously until the veggies are soft. Add the crabmeat, 1/2 cup parmesan cheese, seasoning to your liking (salt, pepper, garlic powder and Louisiana Cajun Season), and the cap full of crab boil.
Stir until the crabmeat is warm then remove the pan from the stovetop. Don't forget to turn off the stovetop.
3.Pour the crab meat mixture into a large mixing bowl. Add the egg and breadcrumbs, mix all the ingredients well.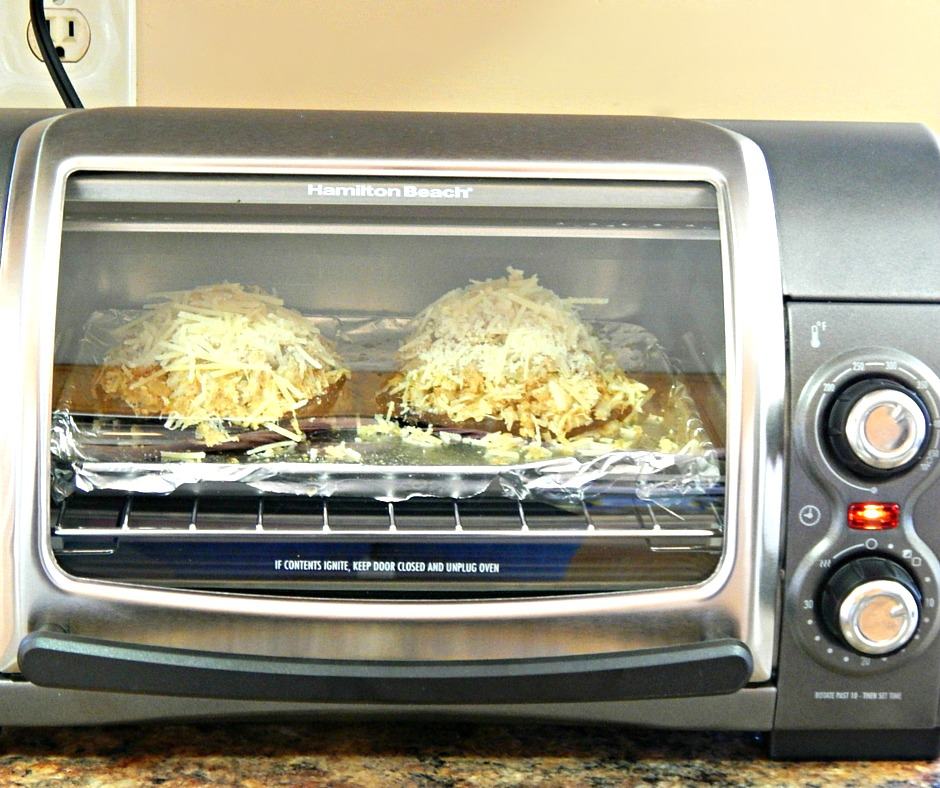 4. Place the mushrooms on a baking sheet lined with aluminum foil, face the mushrooms upward.
Using a clean hand or a gloved hand, take some of the crabmeat and form a mound on top of each mushroom.
Make sure to spread the crabmeat mixture evenly on each mushroom.
Sprinkle a little breadcrumb and parmesan cheese on top the mushrooms.
Cook the mushrooms for 10 minutes. When the mushrooms are finished cooking, remove them carefully from the oven with oven mitts.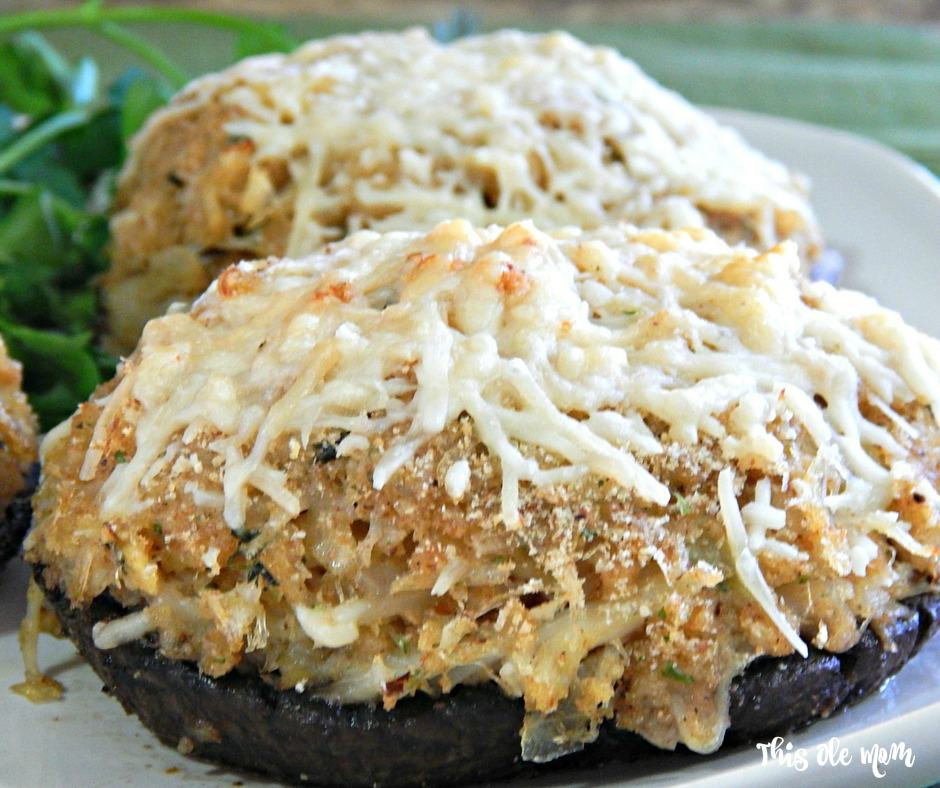 Serve as an appetizer or with a salad and your favorite vegetable.
More Crab Recipes for you to try
PIN Crab Stuffed Portobello Mushrooms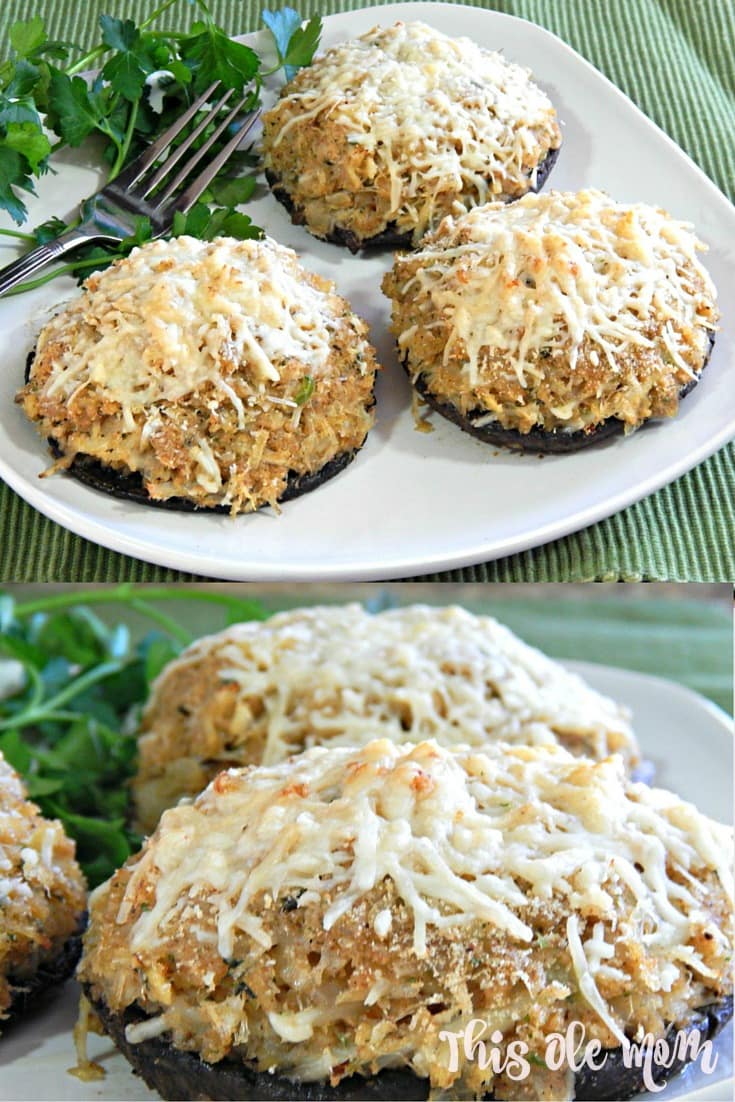 Also , you may like to try these Baked Ranch Mushrooms.