Campfire Bacon Wrapped Hot Dogs are easy to make over a campfire. These delicious bacon wrapped hot dogs are a great addition to any camping meal.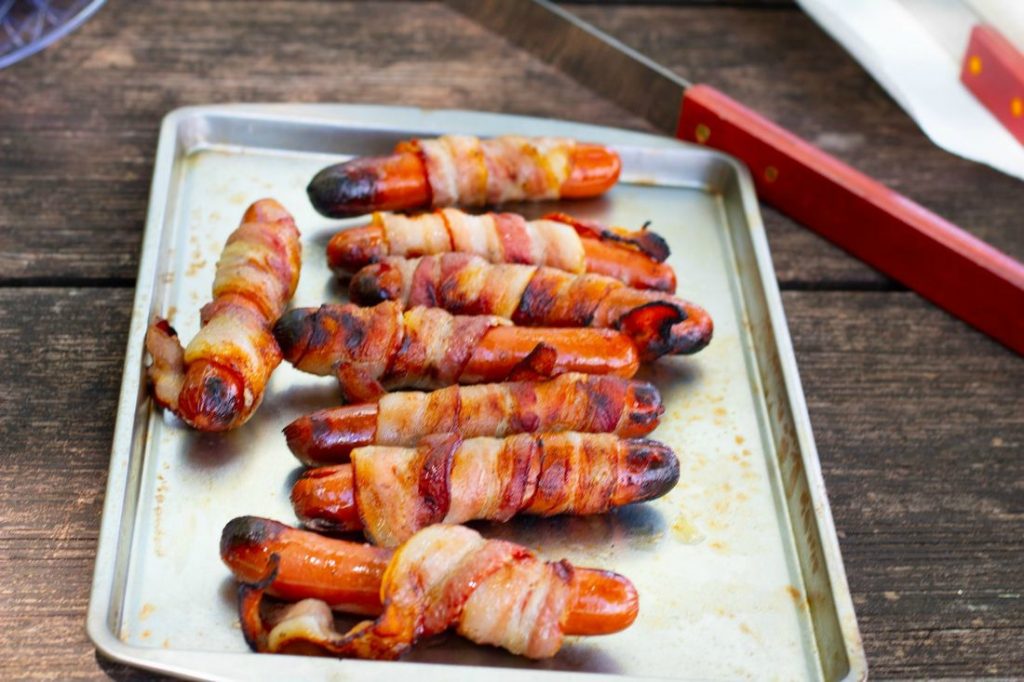 If your family enjoys camping as much as my family, you'll know that camp food is a big part of the camping experience.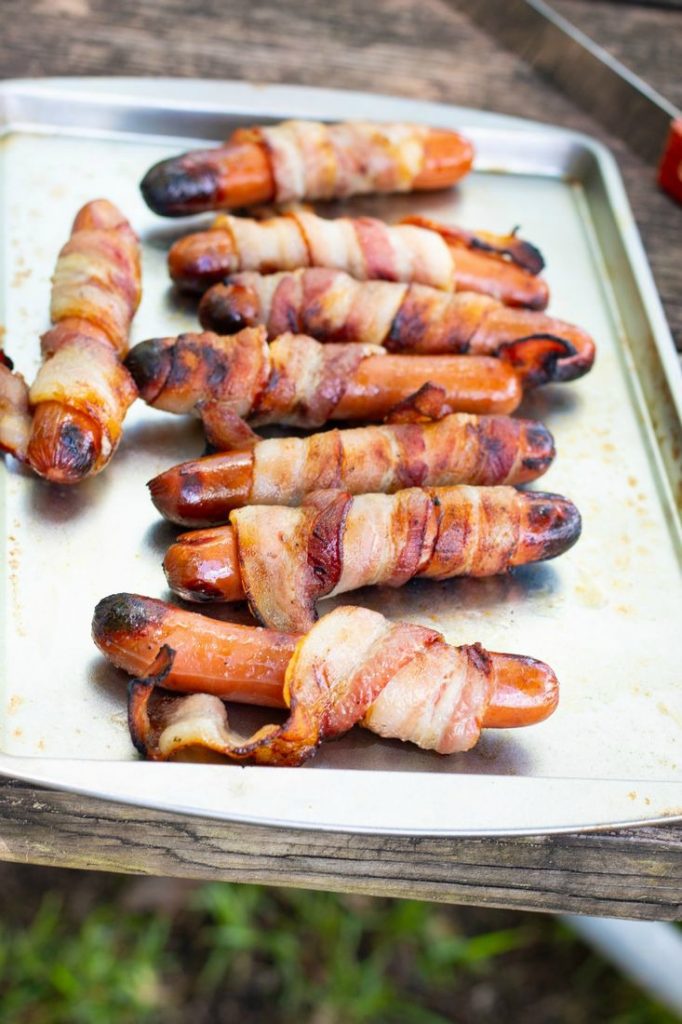 When my family goes camping we're always trying to come up with a new twist to some of our favorite classic campfire recipes like these Sugar Cookie S'Mores and the bacon wrapped hot dogs.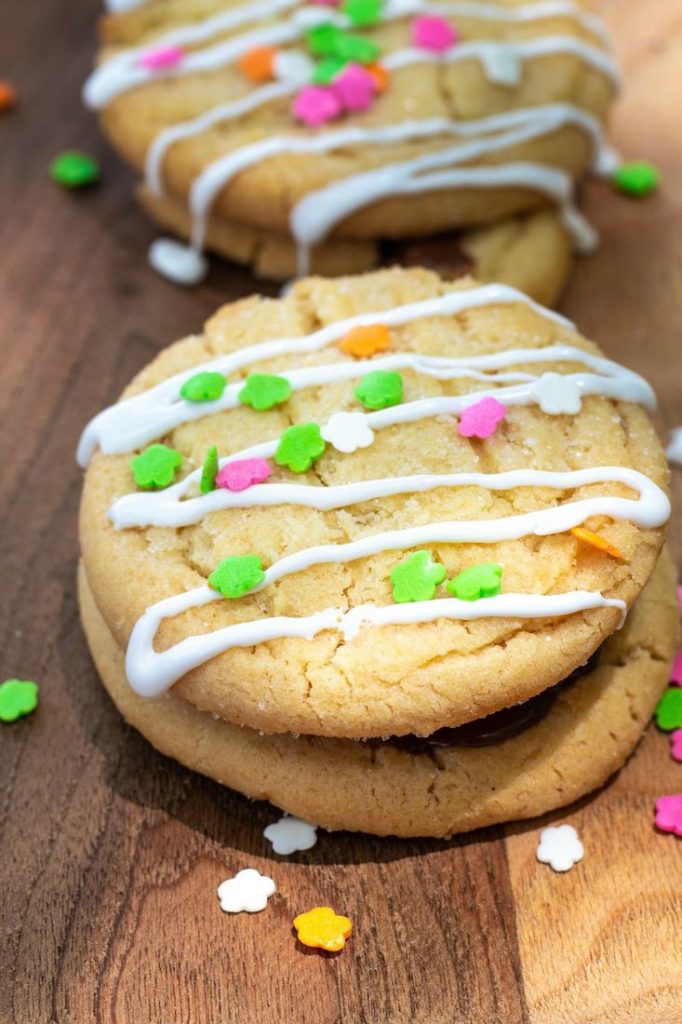 Honestly, who doesn't love roasting hot dogs over a campfire or marshmallows for s'mores?
The best part of cooking hot dogs and s'mores are eating them.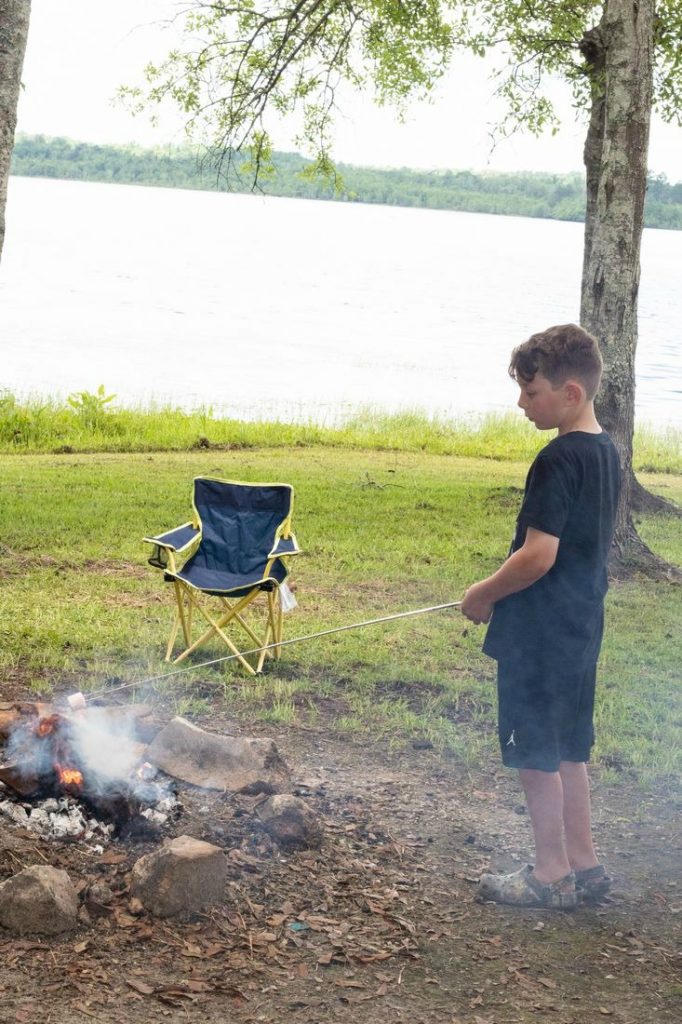 Of course, if wanted to you could make bacon wrapped cheese stuffed hot dogs.
I mean everybody loves a delicious cheesy bacon hot dog. Right?
Just make sure to slit the hot dog lengthwise and stuff it with cheese, then wrap it with bacon before you put in on the camping grill.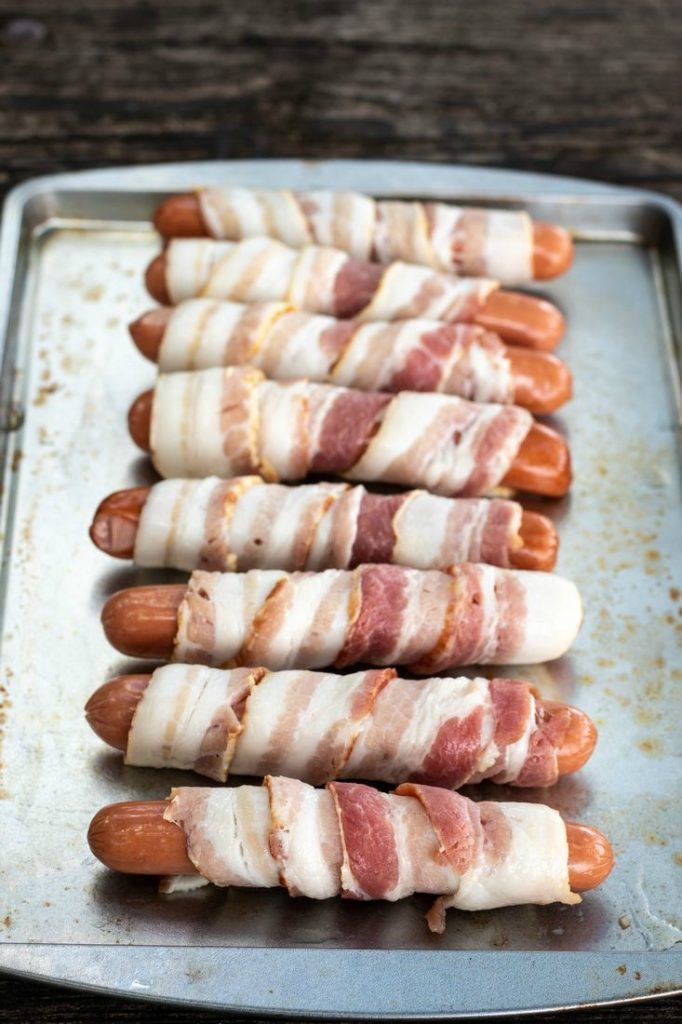 My son personally prefers our campfire hot dogs. And, he enjoys helping me cook them.
We use a Magellan Outdoors Heavy Duty Camp Grill from Academy Sports + Outdoors.
It's also excellent for making pancakes or eggs over the campfire, too. And, the camp grill folds for easy storage.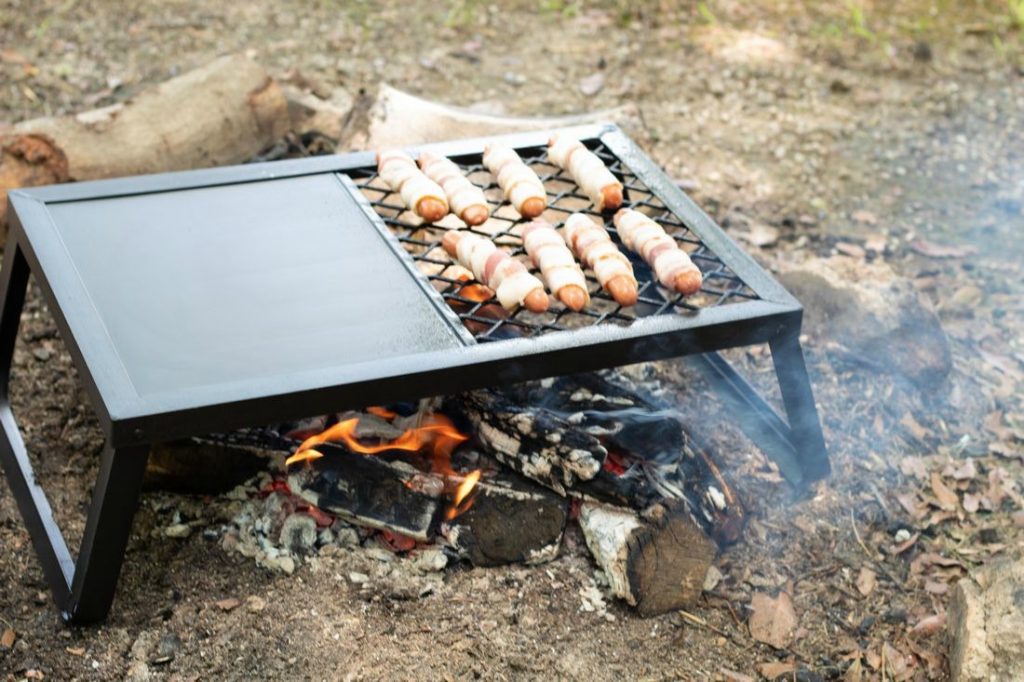 How to Make Bacon Wrapped Hot Dogs
First, have an adult make a campfire in the fire pit. Make sure to watch the fire closely. Never leave it unattended.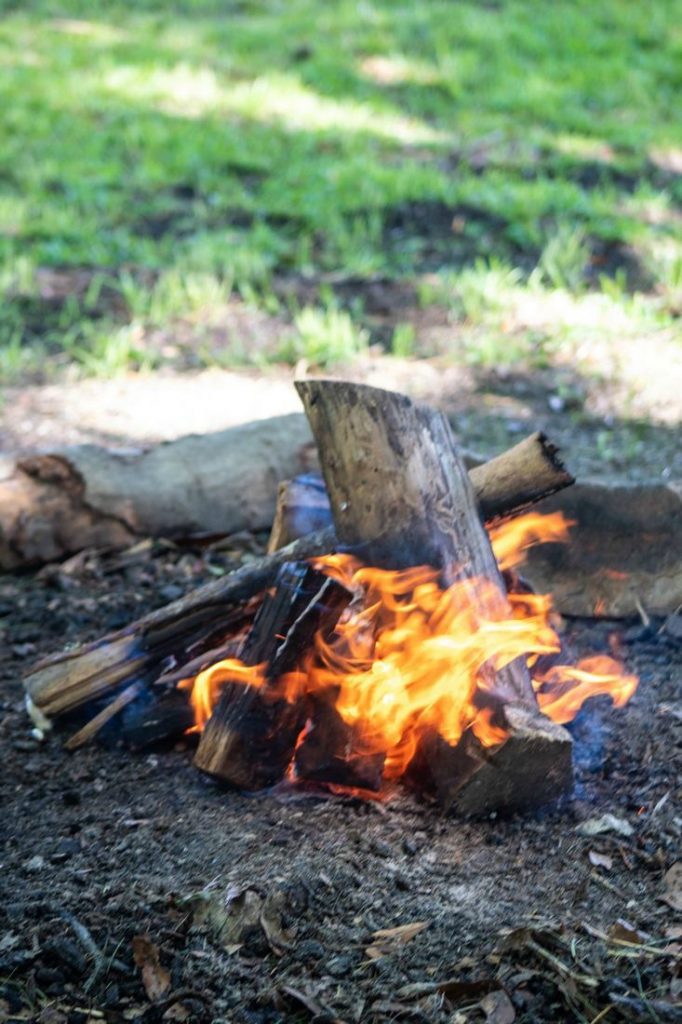 Second, using a fireplace poker adjust the firewood so the camp grill can sit over the logs correctly.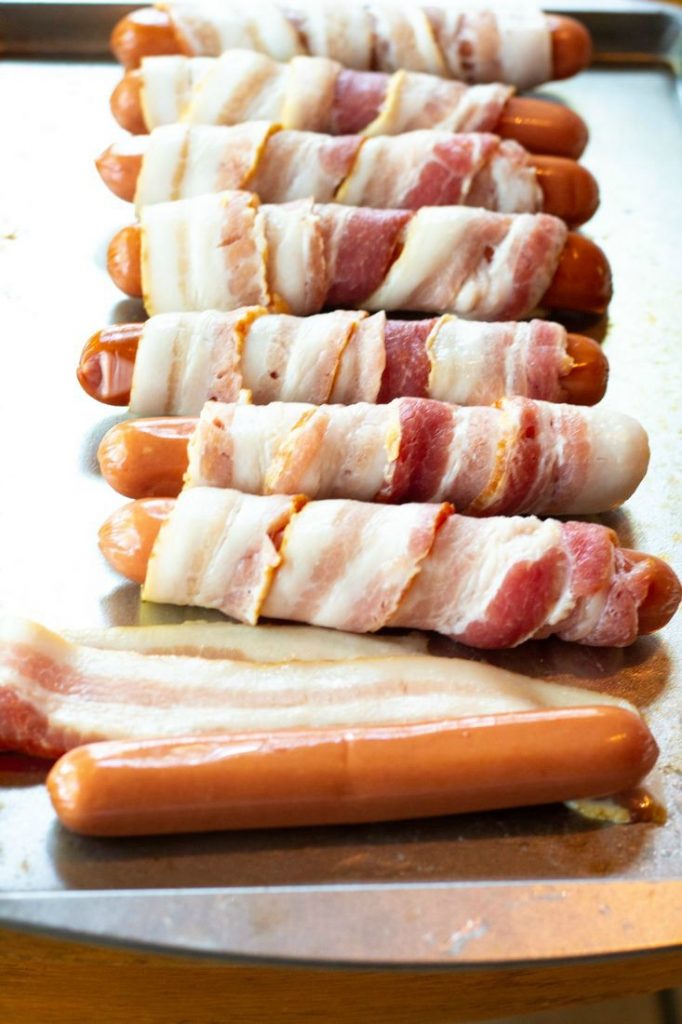 Third, open a package of hot dogs and wrap a strip of thin sliced bacon around each hot dog.
Next, place the hotdogs on a baking sheet until the campfire is ready.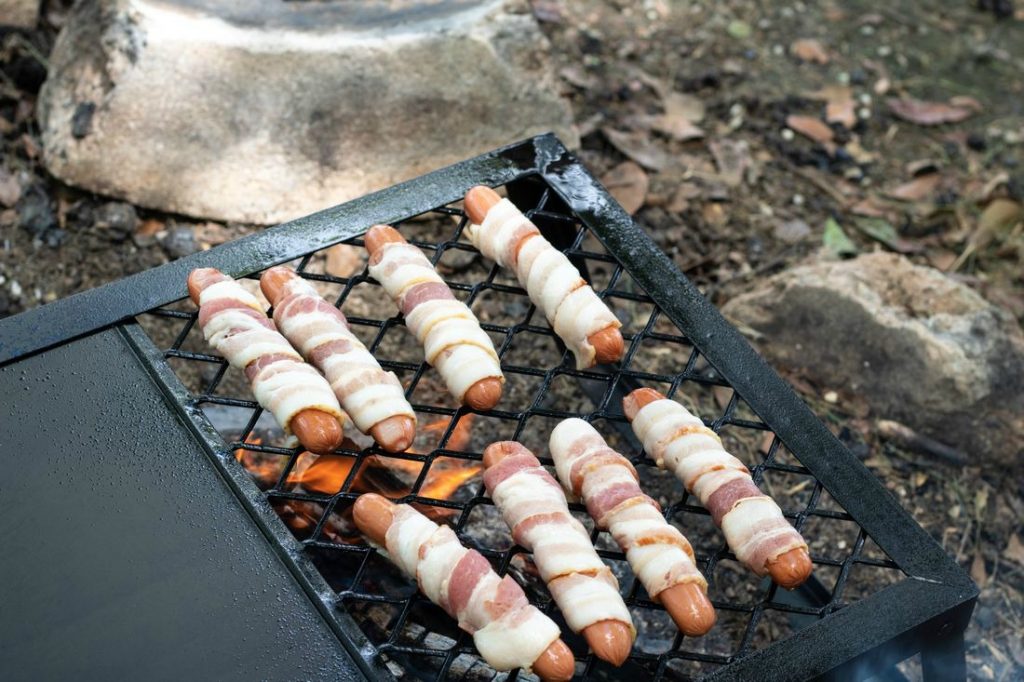 Fourth, once the campfire is ready use non-stick cooking spray to spray the camp grill.
Next, place the hot dogs on the grate side of the grill, using cooking tongs.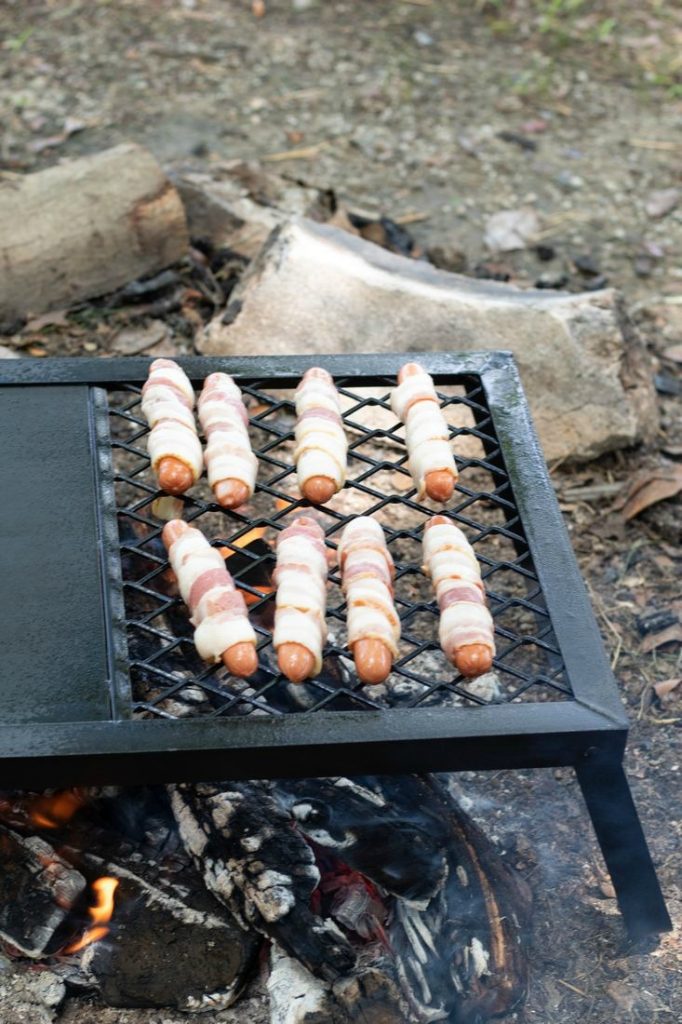 Fifth, roast the hot dogs on the camp grill until the bacon is crispy or cooked to your liking.
Make sure to turn the hot dogs over several times to prevent them from burning.
Last, remove the hot dogs from the camp grill and place them on a serving tray.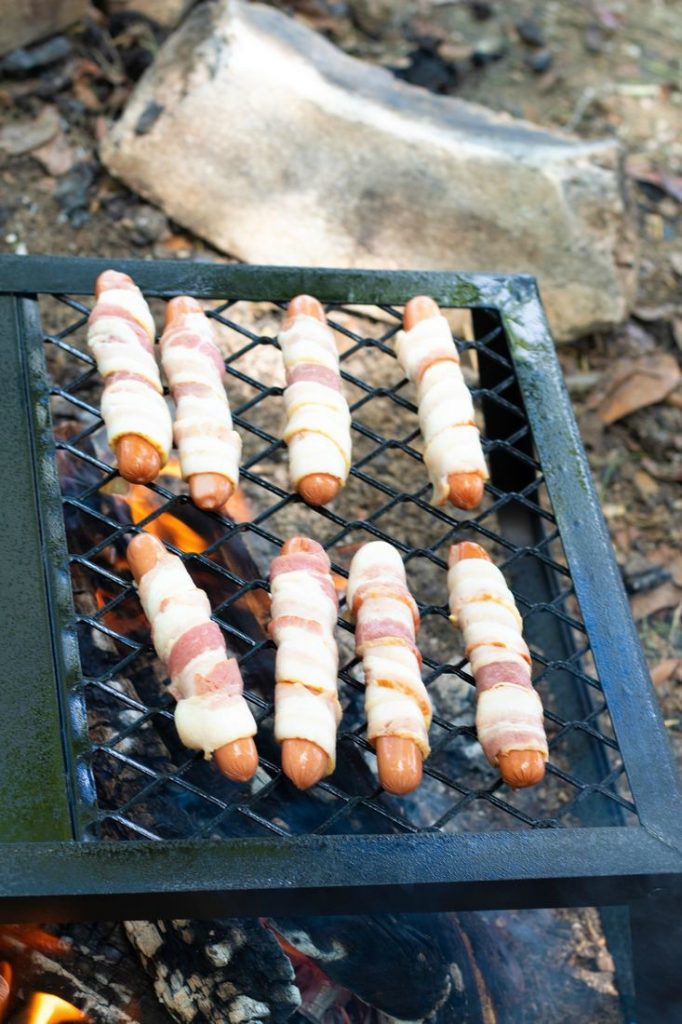 You can eat the bacon wrapped hot dogs on a bun with your favorite condiments like ketchup, mustard, cheese, and relish.
Or enjoy the hot dogs without a bun. Especially if you're eating just keto-friendly foods.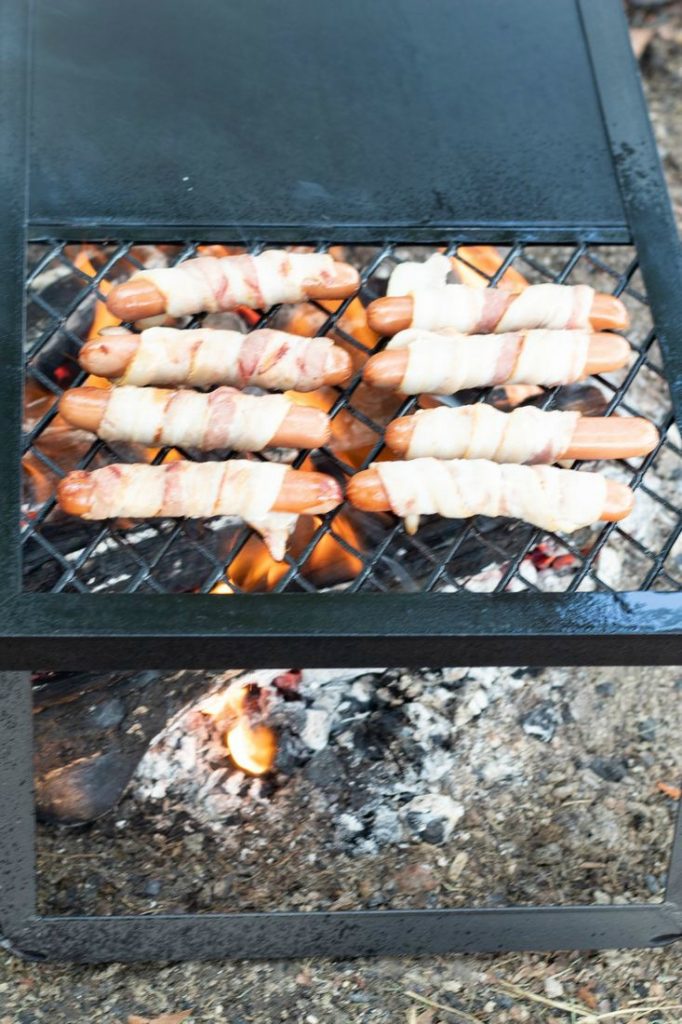 How to roast hot dogs on a campfire without a camp grill?
You can roast the bacon wrapped hot dogs without using a camp grill by placing the hot dogs wrapped in bacon on a skewer.
Make sure the bacon is secured with toothpicks. Rotate the skewers over the campfire until the bacon is crispy.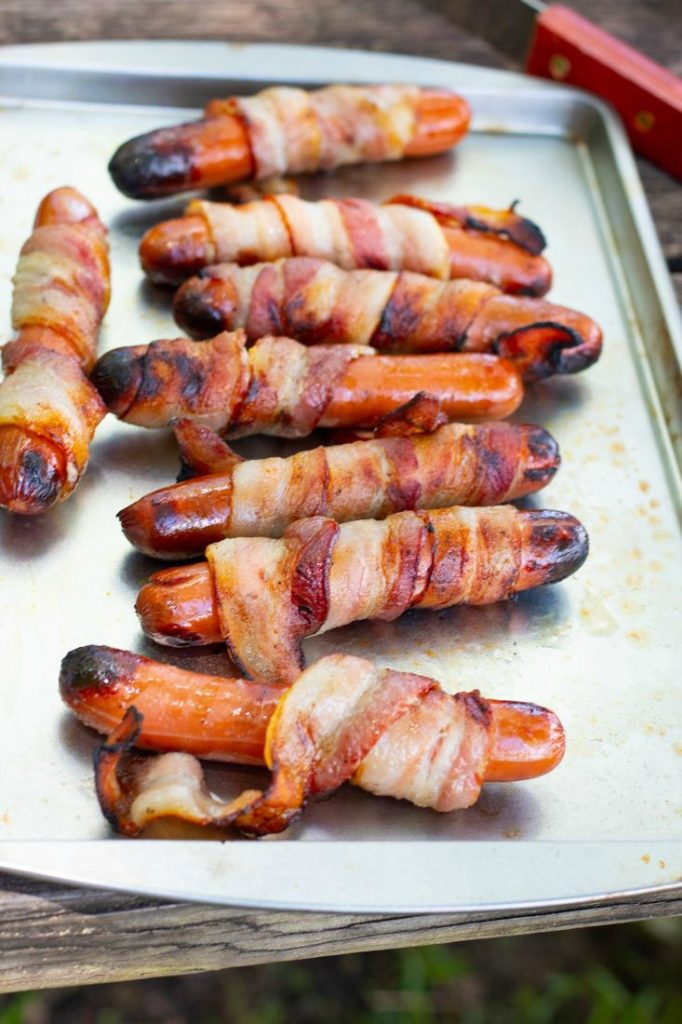 What to serve with bacon wrapped hot dogs?
Potato Salad
Cajun Boiled Red Potatoes
French Fries
Potato Chips
Pasta Salad
Grilled Bacon Wrapped Hot Dogs
If you only have a grill available instead of a campfire, you can cook the bacon wrapped hot dogs on a charcoal or gas grill.
I hope you enjoy this hot dog wrapped in bacon recipe as much as my family.
Also, this recipe is perfect for 4th of July, Memorial Day, Labor Day, and any summer cookouts.
Do you have a favorite hot dog recipe? Share it below in the comments.
PIN ME