This easy recipe for Skillet Chicken Fajitas is slices of chicken breast cooked to perfection and seasoned with seasonings. Then the fajitas are topped with bell peppers and onions that are cooked until tender.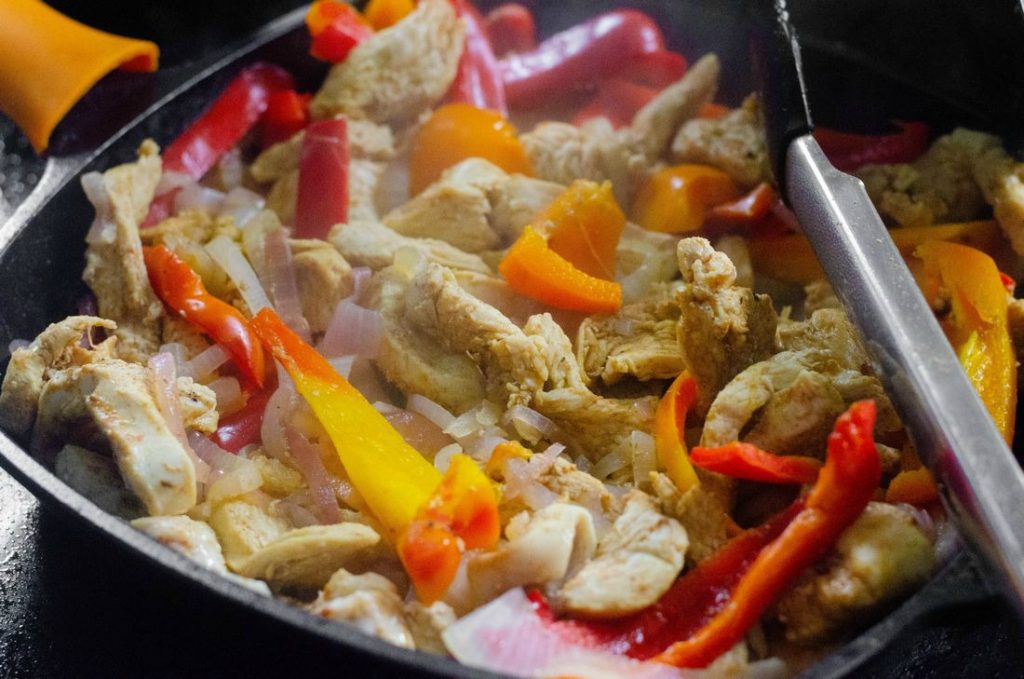 This cast iron fajita recipe is simple to make and tastes great! We find using a variety of spices then a premade fajita mix gives the recipe such a better taste.
The fajita recipe is perfect for busy nights when you're craving Mexican food and don't have a lot of time to cook a big meal. This meal comes together in minutes, and there's not a lot of dishes to clean up.
My family loves these easy chicken fajitas and sometimes when we have leftovers my son takes a few fajitas to school.
Usually, I'll warm up the fajitas placing the tortillas in foil and the meat and veggies in a thermos.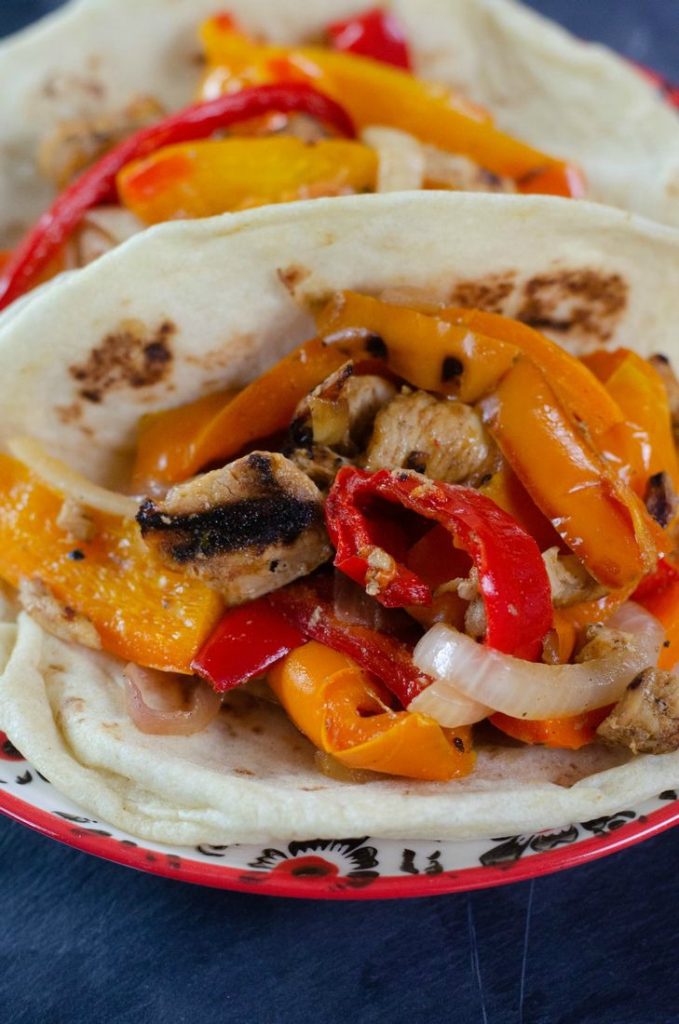 How to Make Skillet Chicken Fajitas
First, to make the skillet fajitas you'll need to slice the bell peppers and cut the onions and set aside.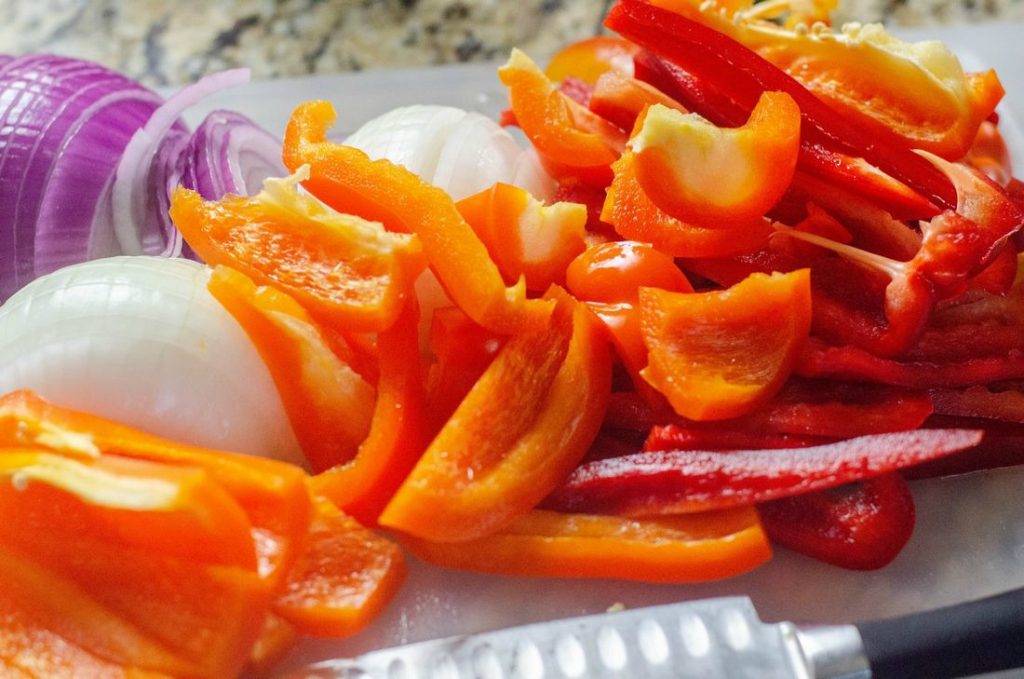 Second, filet the boneless chicken breast and cut into pieces. Pour the olive oil in the skillet (we used a Lodge Cast Iron Grill Skillet) and place on medium heat.
Next, add in the veggies, chicken, and all the seasonings. Stir and cook the ingredients together until the chicken is cooked and have grilled marks, approximately 15 minutes.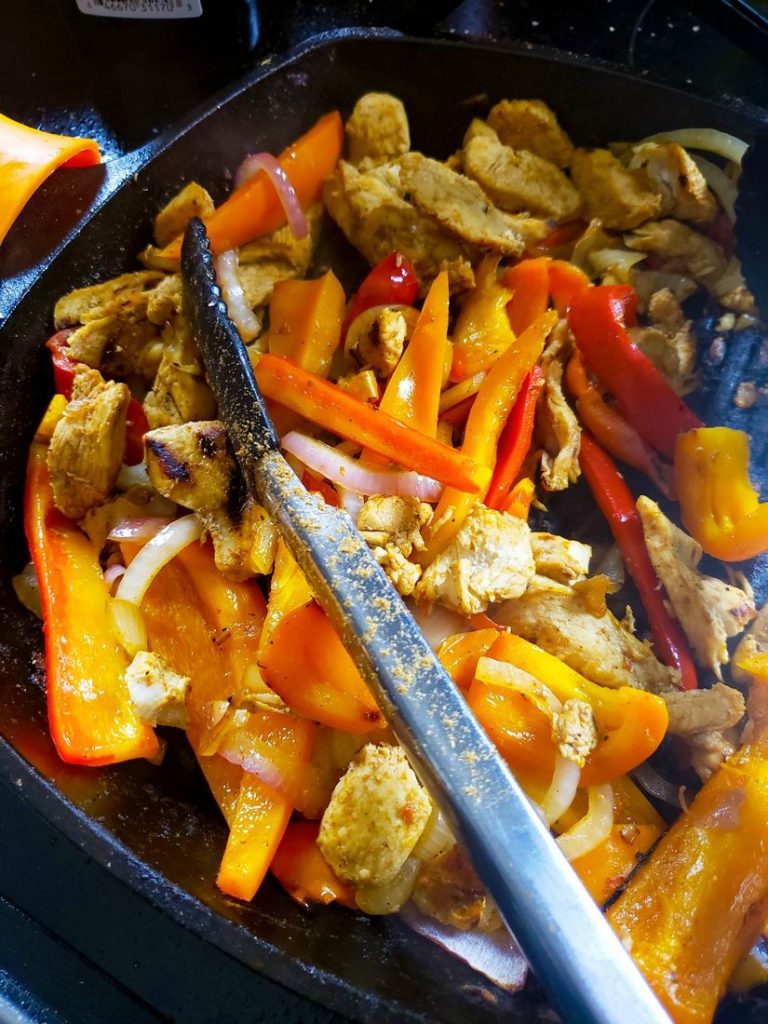 Last, drain the excess juice from the skillet. Place the meat and vegetables on tortillas and serve.
We hope you love this fajita recipe as much as we do. Leave us a comment below telling us how you like the recipe if you try it.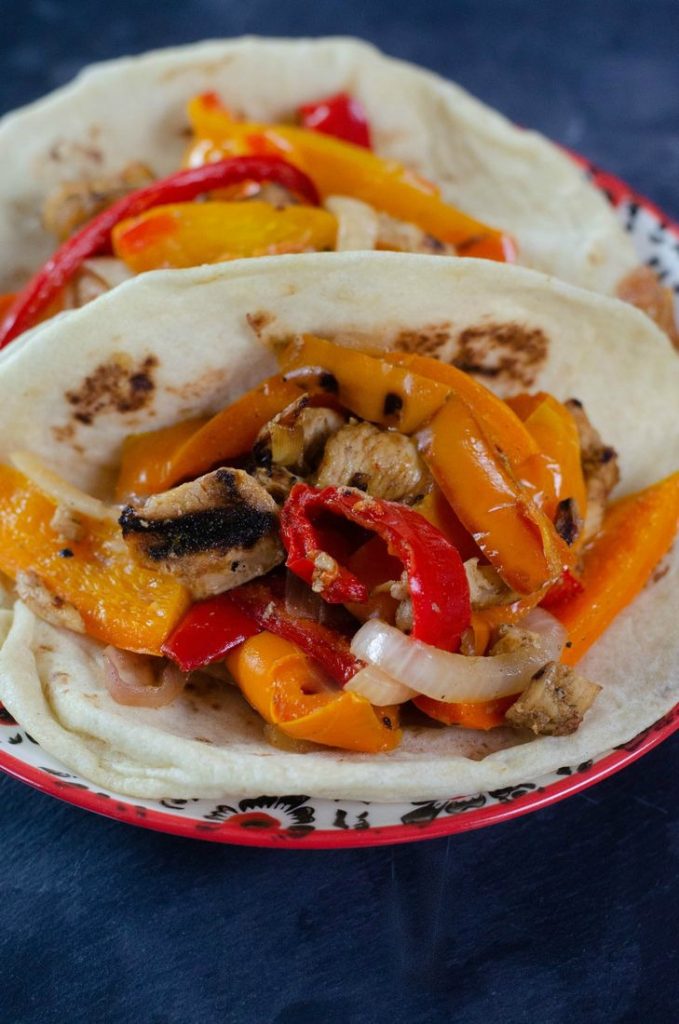 Toppings for Skillet Chicken Fajitas
If you're wondering what toppings to use for the chicken fajitas, you can use a variety of different toppings or your favorite.
The list provided below gives a few ideas for some fajita toppings.
Sour Cream
Guacamole
Pico de Gallo
Cheese
Salsa
Avocado Slices
Cilantro
Roasted Corn
Lettuce
Sliced Black Olives
Diced Tomatoes
Spanish Rice
Refried Beans
Also, these fajitas are perfect to make for date night when the kids are spending the night at grandma's house.
Serve my Boozy Margarita Cake Balls and my Dole Whip Margaritas for a complete adult ONLY dinner.
PIN ME