Show your pride for America with these sweet and delicious festive Patriotic Cookie Bars.
These Red, White, and Blue cookie bars are perfect for serving at any 4th of July party, barbecue, or summer picnic.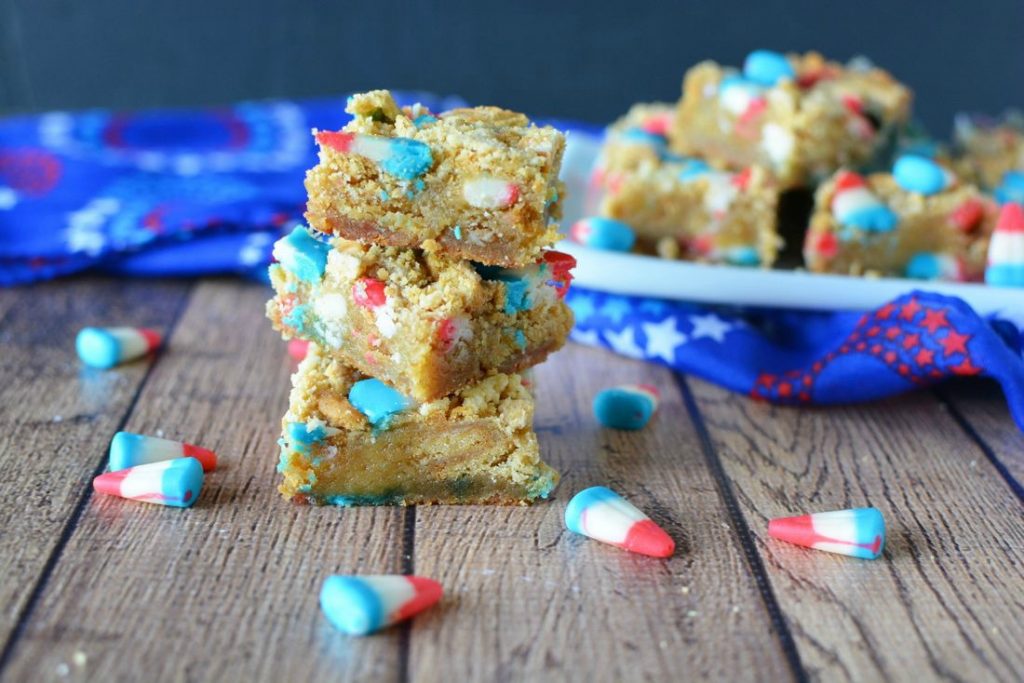 The cookie bars are chock full of Red, White, and Blue candy corn and crushed sandwich cookies.
They taste delicious and will look festive sitting on your dessert table next to this fruit filled fruit tray.
You might even like these Berry Cream Cheese Cookie Cups.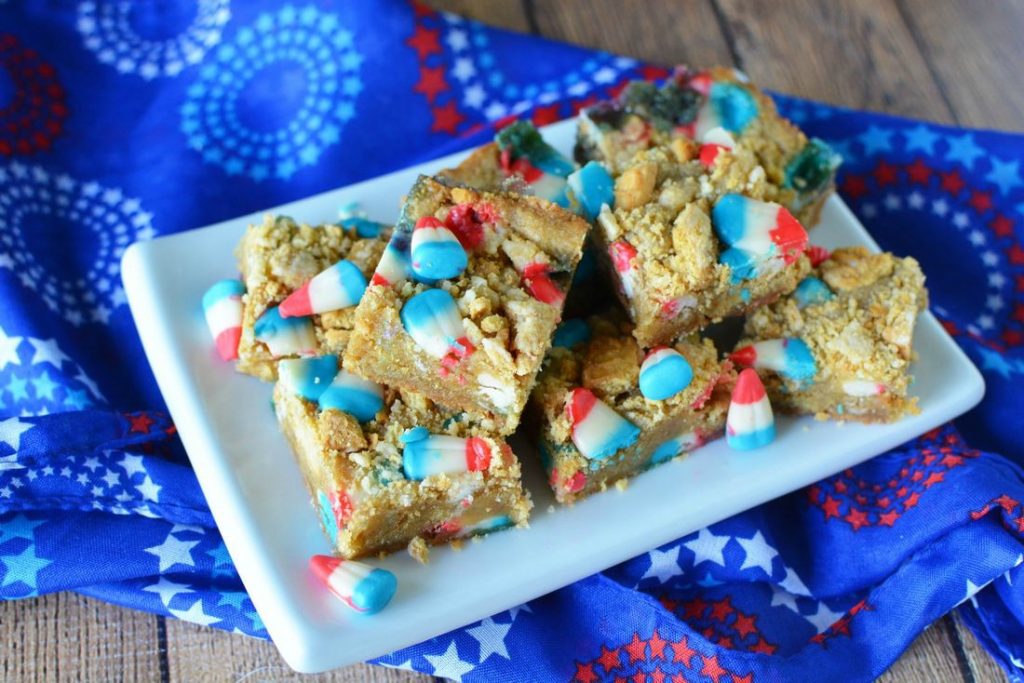 Also, the Patriotic Cookie Bars are easy to make and only takes 25 minutes or less to bake.
You could even get your kids to help you make the cookie bars.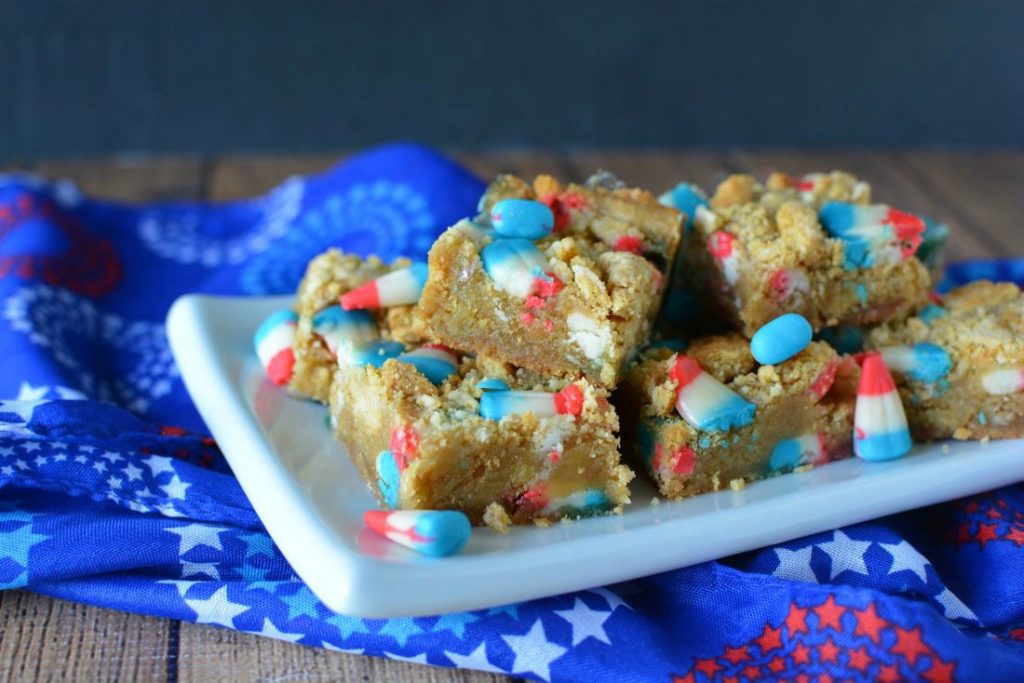 My son always helps me bake the patriotic bars. He loves pouring in all the ingredients and topping the cookie bars with the candy corn.
I even catch him eating handfuls of the candy corn when he thinks I 'm not looking. LOL!
It's fun having my son bake with me. He even doesn't mind cleaning the kitchen afterward.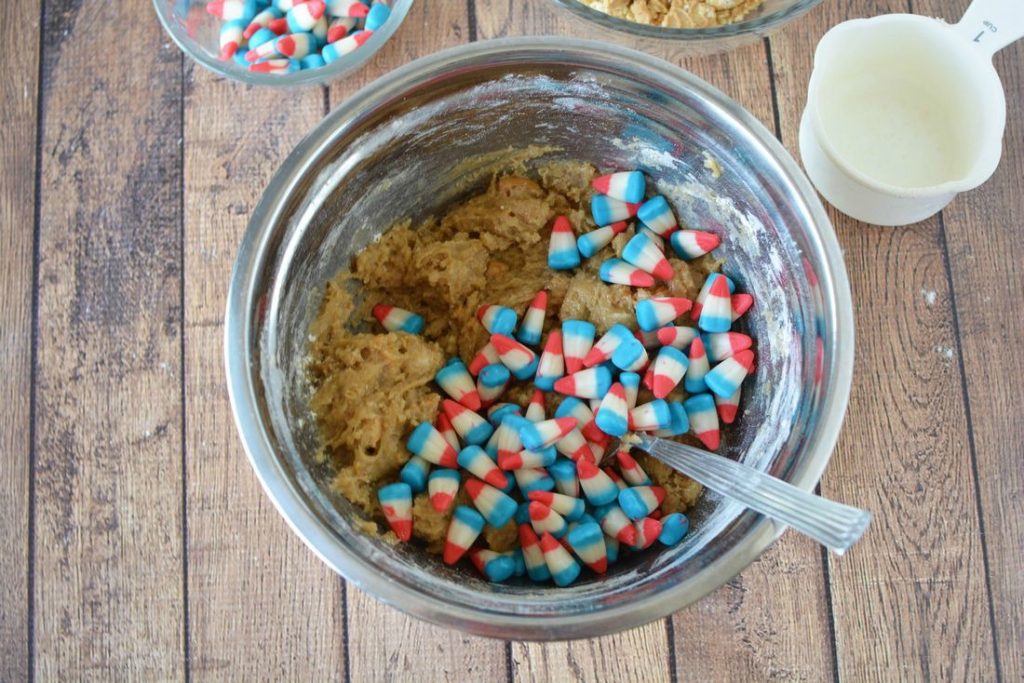 How to Make Patriotic Cookie Bars
First to make the cookie bars you'll need to preheat the oven to 350 degrees. Next, line a square baking pan with foil and spray the foil with cooking spray.
Second, add butter, brown sugar, vanilla, and egg to a mixing bowl and stir well.
Next, crush the cookies and reserve 1/3 cup and add the remaining cookies to the batter.
Then stir in the flour until almost combined. Reserve 1/3 of the candy corn and add the remaining to the batter. Make sure to stir all the ingredients together.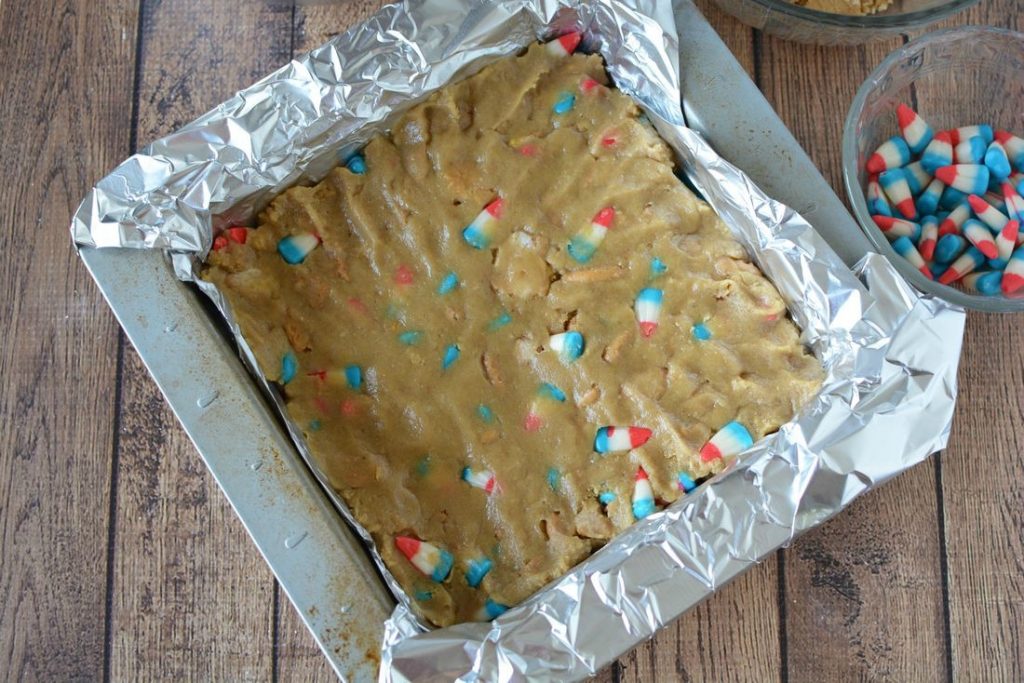 Third, press the prepared dough into the pan with your fingers or use the back of a spoon. Make sure to spread the batter evenly.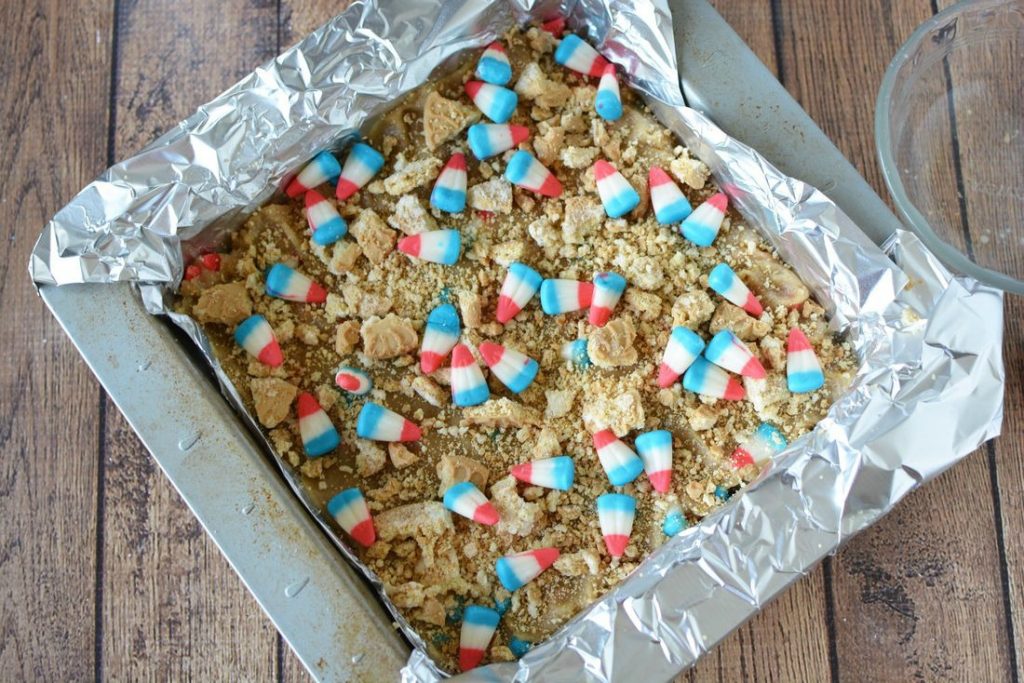 Fourth, sprinkle the reserved crushed cookies and the candy corn on top of the cookie bar mixture.
Bake for 20-25 minutes or until the center sets. Let the cookie bar cool entirely before removing from the pan. Once cooled peel away the foil and cut cookies into bars.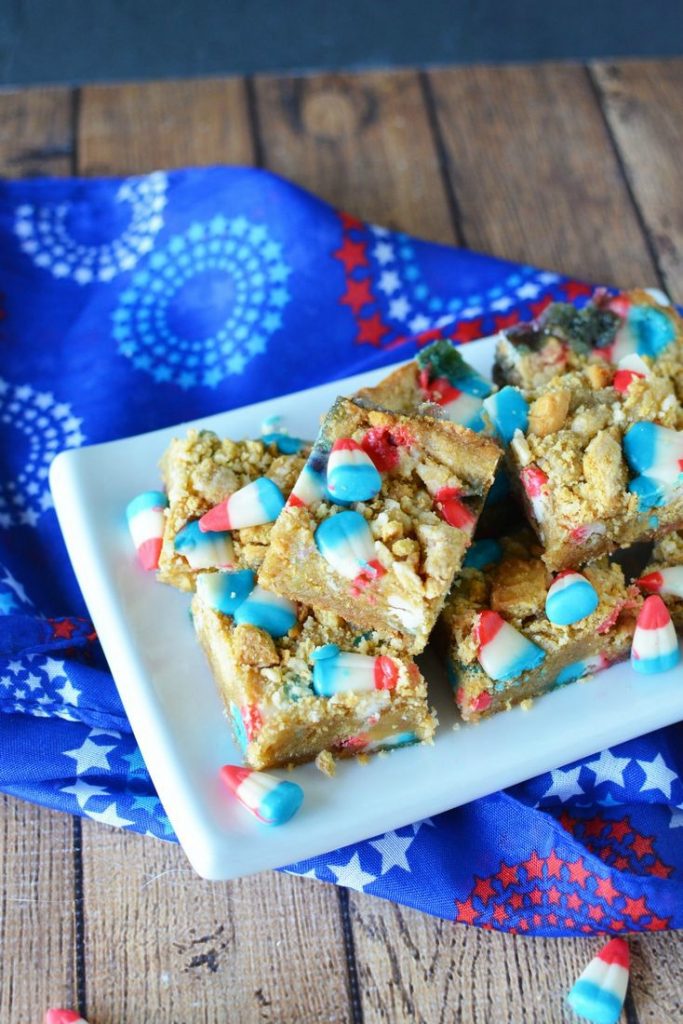 Don't the cookie bars look fun and festive? Your friends and family will be begging for this recipe.
How to Store the Cookie Bars
To store the cookie bars place them in an airtight container. Seperate the bars by placing wax paper between them.
The bars can be kept for 3 to 4 days stored at room temperature.
Pin Me