This homemade Satsuma Jelly recipe is one of my favorite jellies of all time! It's sweet and tangy flavor makes it the perfect condiment to eat on hot buttermilk biscuits or toast.
Everyone that has tried this tasty bright-orange sweetness has asked me for the recipe. And, it's easy to see why with juiced satsumas and a few simple ingredients, this jelly is simply remarkable!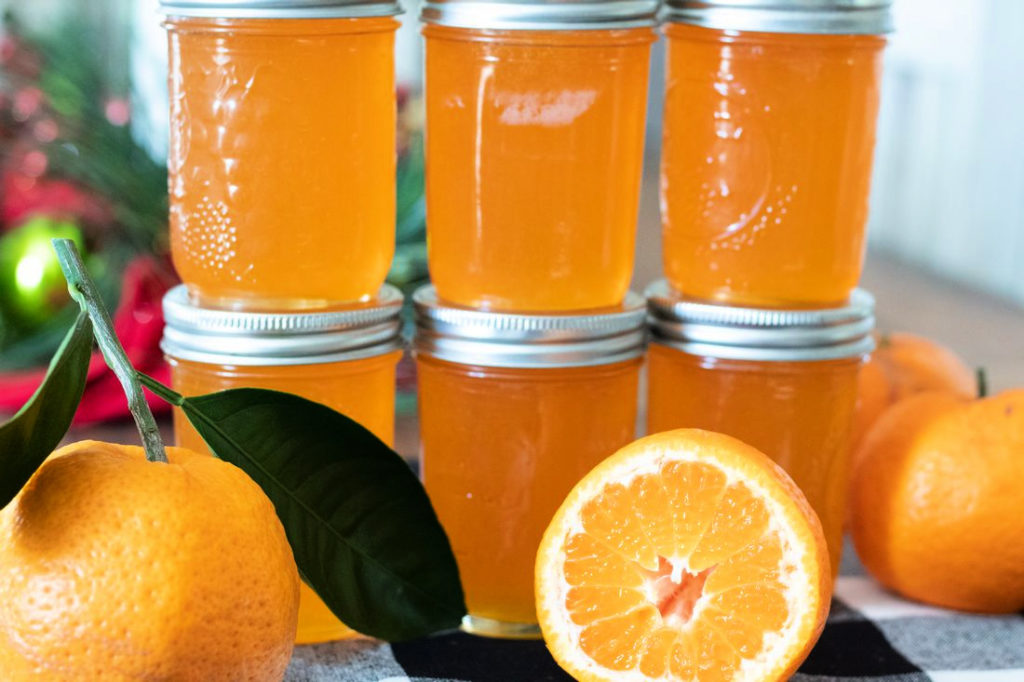 Unfortunately, the fruit on our Satsuma tree only ripens from mid-October to early December.
Therefore, if we don't have Satsuma Jelly stored in our pantry, I have to wait until the sweet citrus fruit is in season here in Louisiana to make more jelly.
Of course, when the fruit is in season my family looks forward to our Satsuma tree producing an abundance of the Satsuma Mandarin Oranges.
However, the fruit the tree does grow is the size of tangerines and is juicy and very sweet.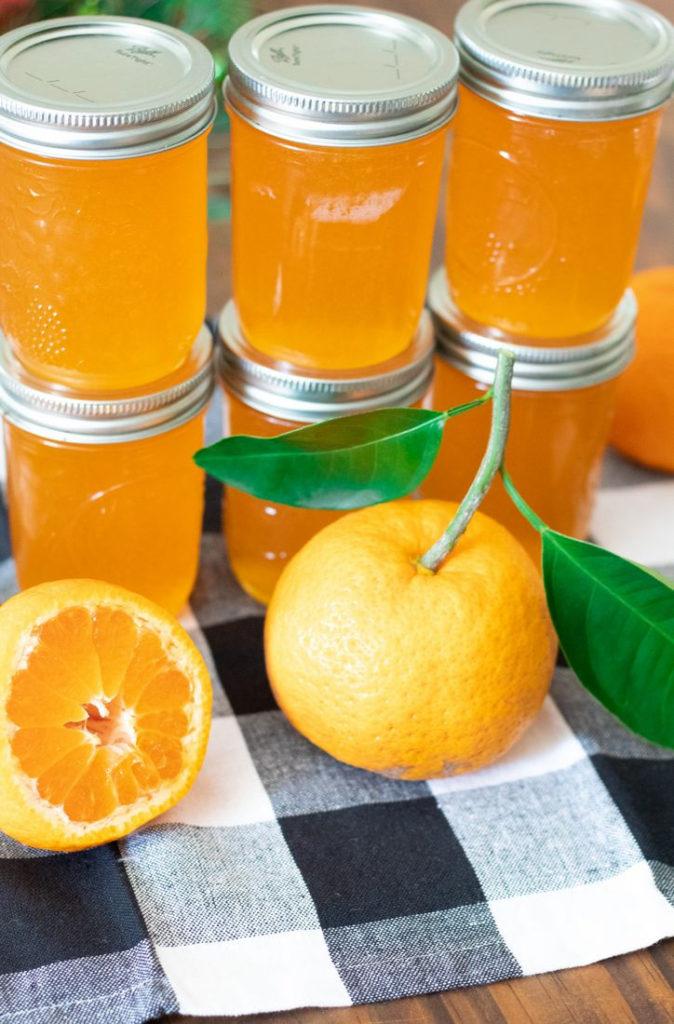 Also, the Louisiana Satsuma Orange is seedless and easy to peel, making it excellent to use for canning recipes.
Plus, the orange makes a great snack and fantastic to use with various types of smoothies, desserts, salads, meats, and other foods.
what's in the Satsuma Jelly
Satsuma Juice
Lemon Juice
Sugar
Sure-Jell
Furthermore, you'll need canning jars, lids, rings, and a metal strainer.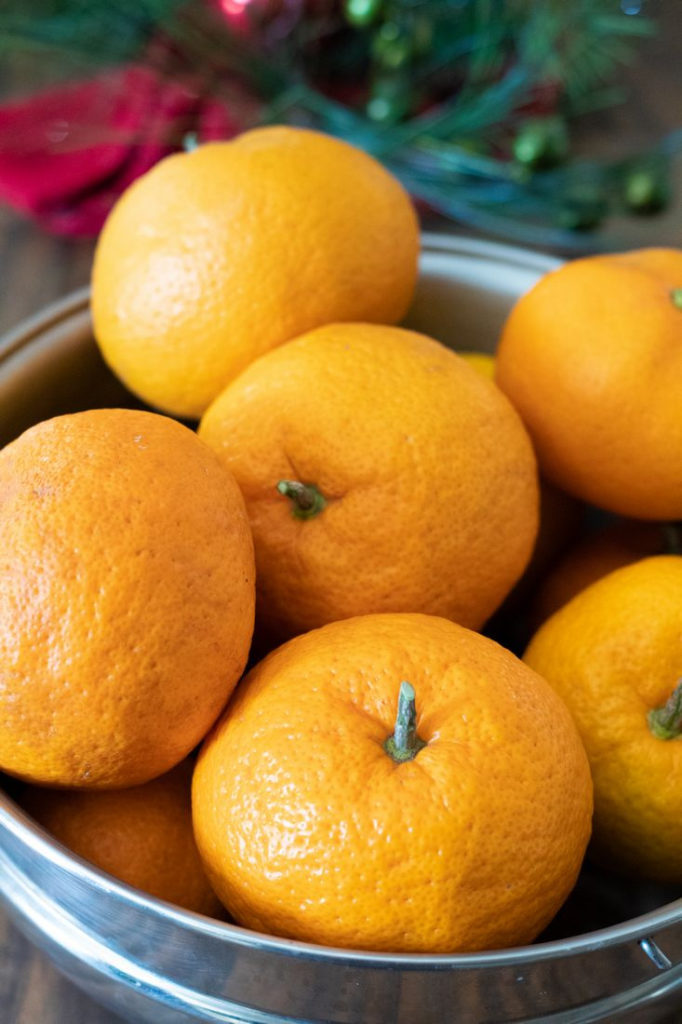 How to make Louisiana Satsuma Jelly
Learn how to make satsuma jelly below with step by step directions.
Step 1
You'll need to juice 12 or more fully-ripe Satsumas by hand using a juicer. We juiced about 12 Satsumas to make six half-pint jars of jelly. After that, use a strainer to separate the juice from the pulp.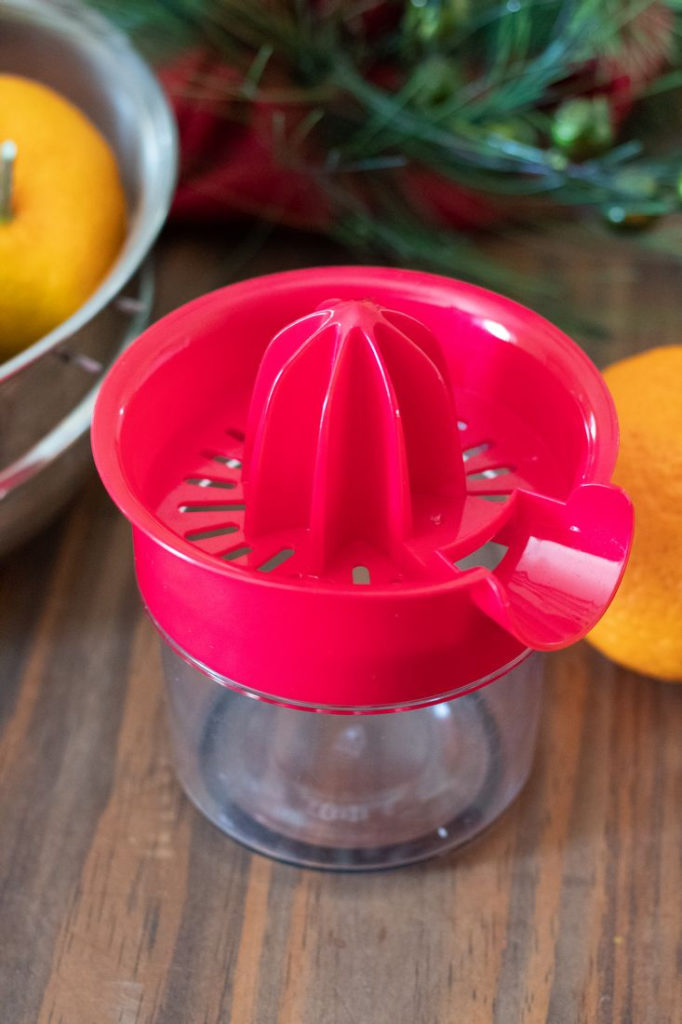 Step 2
In a large saucepan, add satsuma juice, lemon juice, and Sure-Jell. Stir to mix-in the Sure-Jell. Bring the mixture to a boil over medium-high heat.
Step 3
Add the sugar to the saucepan. Stir until the sugar dissolves. Bring the mixture to a boil that you cannot stir down. Next, boil hard for one-two minutes, stirring continuously, then remove the pot from the heat and skim off any foam.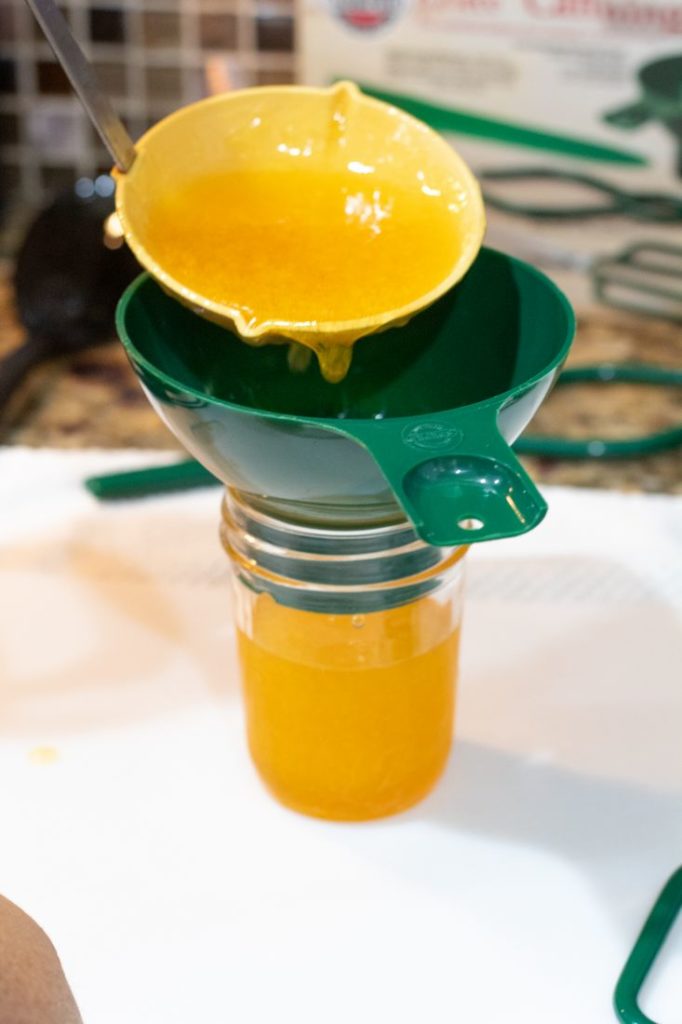 Step 4
Using a ladle, fill hot sterile jars leaving 1/4 headspace. The mixture will be thin; it will thicken as it cools. Remove air bubbles and clean the sides of the jars. Next, place sanitized lids and sanitized rings on the jelly jars. Screw down the lids tightly by hand.
Step 5
To process the half-pint jars, place a canning rack in a large deep aluminum stockpot or a canner with simmering water.
Using tongs, place the jars of jelly on the canning rack. Water must cover the jars by 1 inch. Adjust the heat to medium-high heat, cover the pot or canner, and bring the water to a rolling boil for 10 minutes.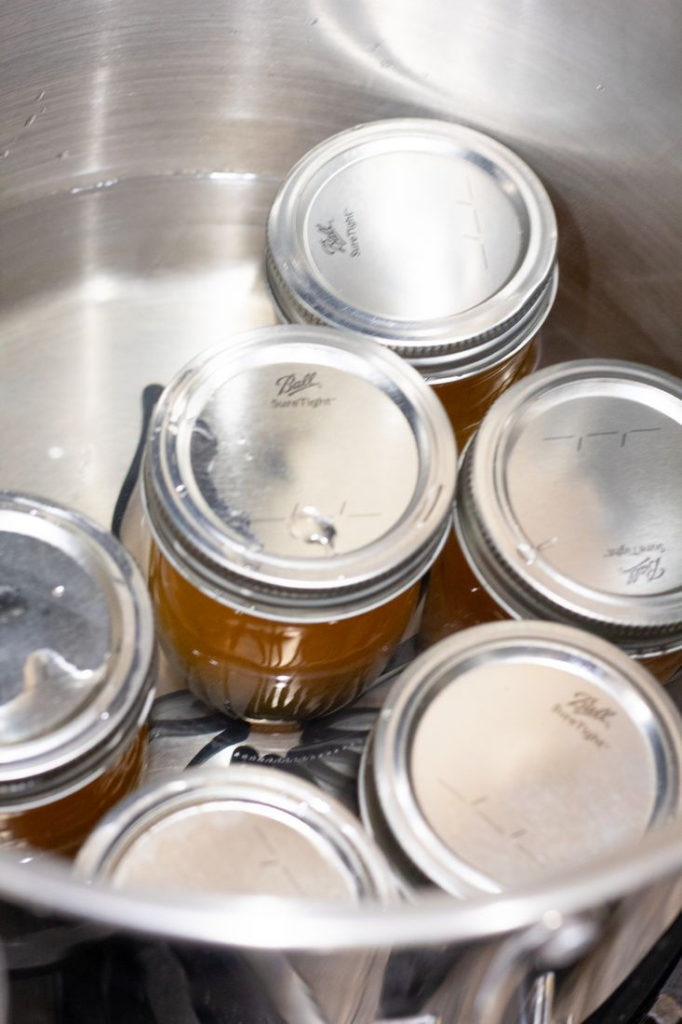 Step 6
Turn off the heat and remove the jars using tongs. Place the jars on the counter lined with a towel. Let the jars cool for 24 hours. Once the jars are cooled, check the lids for a proper seal by depressing the tops.
Most importantly, do not tighten the tops if any of them are loose. If the tops pop, refrigerate those jars and use them soon.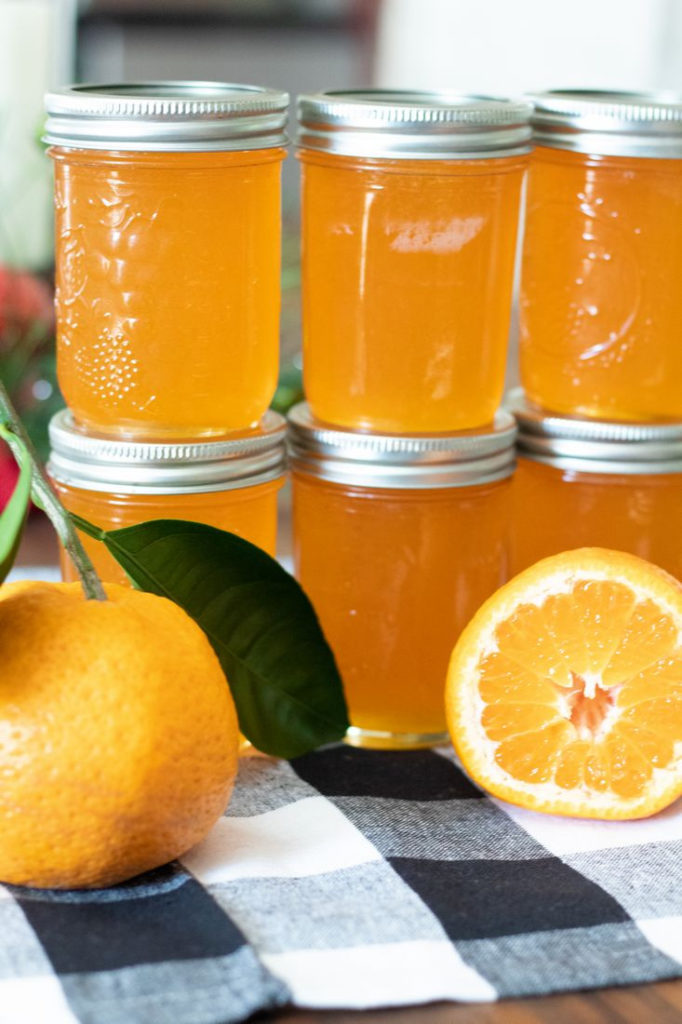 However, if the tops don't move up and down, it's sealed properly. Make sure to label and write the date on each jar.
Now you know the recipe for satsuma jelly and about canning the satsuma jelly. Let's learn about storing it.
Storing the Satsuma Jelly Jars
Store the jars of Satsuma Jelly in a cool dark place in the pantry.
Unopened jars can be stored for up to one year.
Open jars must be stored in the fridge.
Doesn't this recipe for Satsuma Jam look delicious? My husband wanted me to make Satsuma marmalade but I find it a little bitter for my taste.
However, I do think this sweet jelly would make an excellent holiday gift paired with crackers.
I think you'll love this easy Satsuma Jelly recipe. I had a lady tell me she sold over 200 jars of Satsuma Jelly at a market using this Satsuma recipe!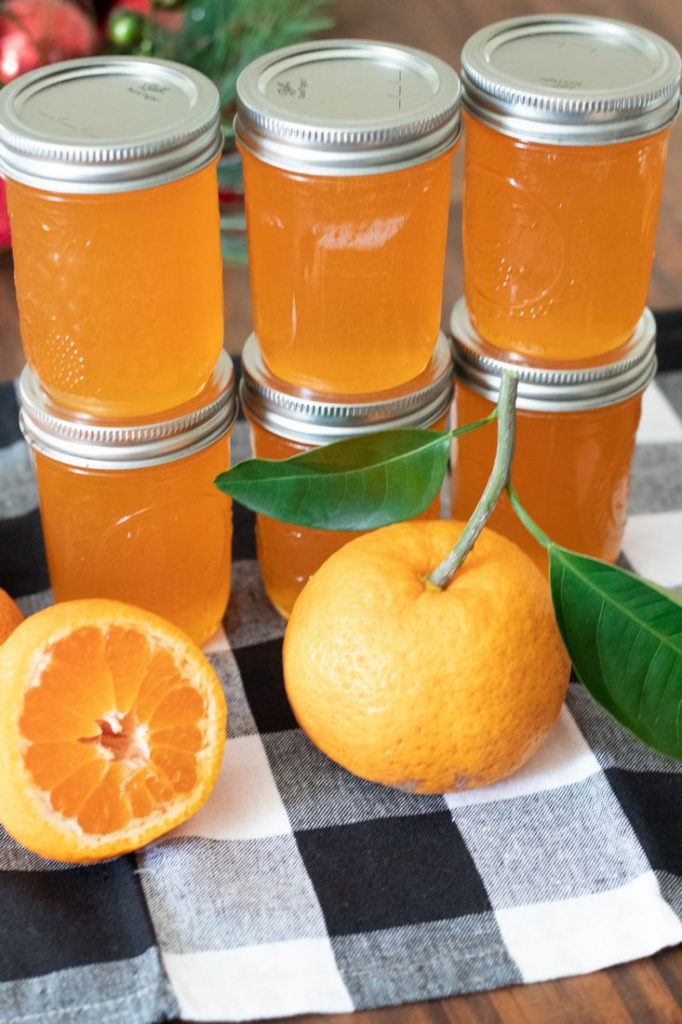 Oh! I almost forgot to save you some time and sanity. I recommend buying a canning set like the one I used below and maybe a good pair of heat-resistant gloves if you plan on canning!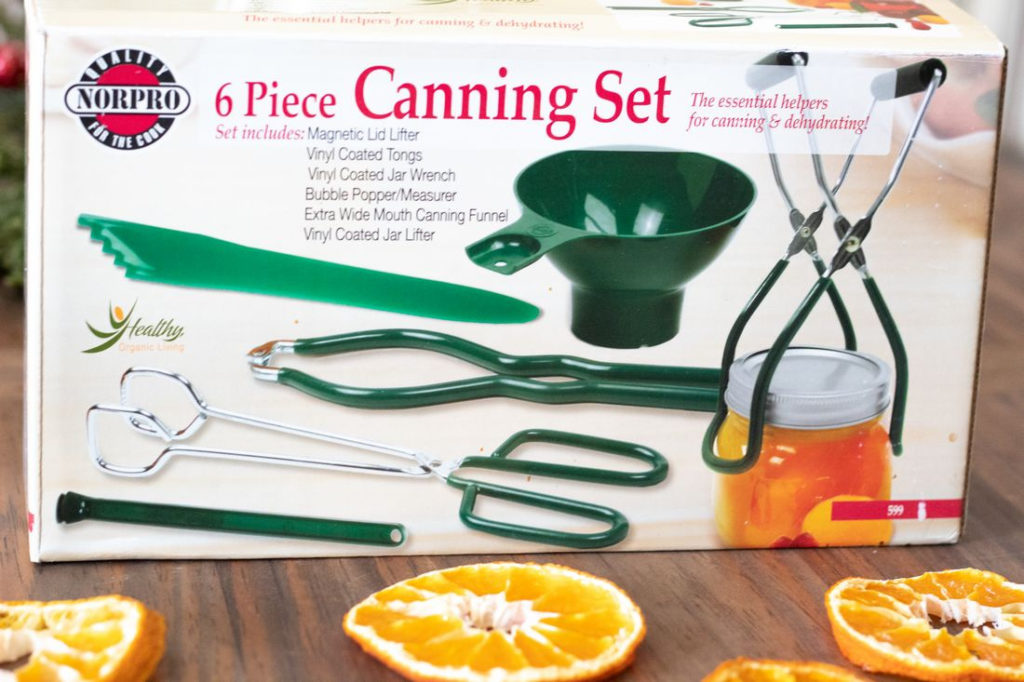 Also, if you wanted to make satsuma pepper jelly, you could add some jalapenos to this recipe.
More Recipes For you to try
Pin Satsuma Jelly Recipe