Here's an easy and quick recipe for Pork Taco Boats that your family will love.
Do you have a leftover pork roast waiting for you to decide what recipe you're going to whip up with it?
This recipe is perfect for using leftovers and for those busy days when you don't have time to cook a gourmet meal.
Grab your leftover pork roast from the freezer, while it's thawing read a book or browse my website for more dinner ideas.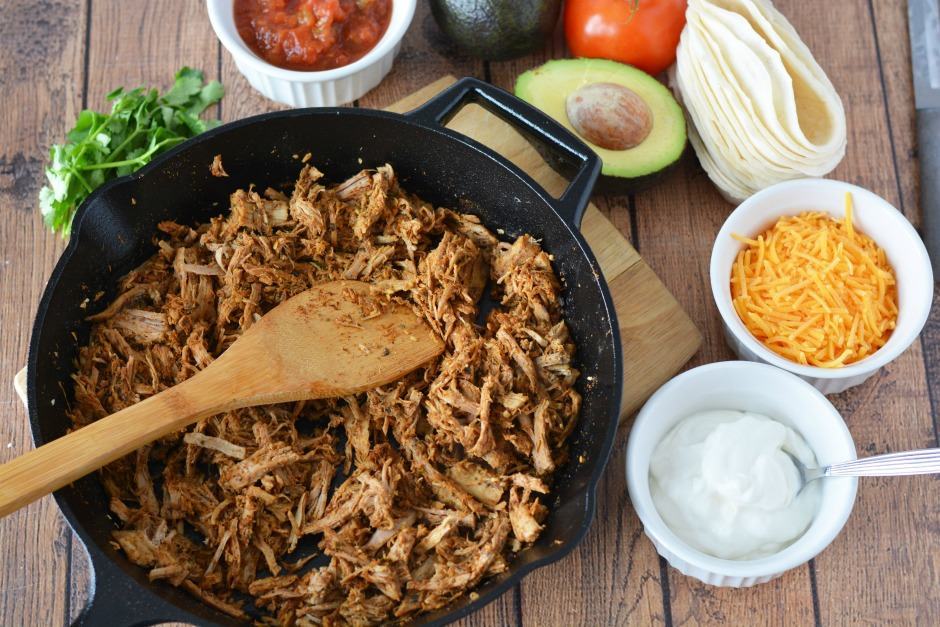 What's in Por Taco Boats :
2 cups cooked pork roast shredded (I use my fingers)
1 packet taco seasoning
3/4 cup water
1 cup salsa
1 cup shredded cheddar cheese
1/2 cup sour cream
1 avocado, sliced
fresh cilantro, chopped
1 package Ole El Paso Mini Taco Boats
How to make taco boats
In a large skillet add shredded pork roast, taco seasoning, and water. Heat on medium-high heat, frequently stirring until the pork is thoroughly heated through and the liquid has reduced.
Place seasoned pork in taco boat shell, top with a tablespoon of salsa, a tablespoon of shredded cheese, a dollop of sour cream and 1 slice of avocado. Garnish with cilantro.
Repeat until you have all taco boats full. Makes about 8 Pork Taco boats.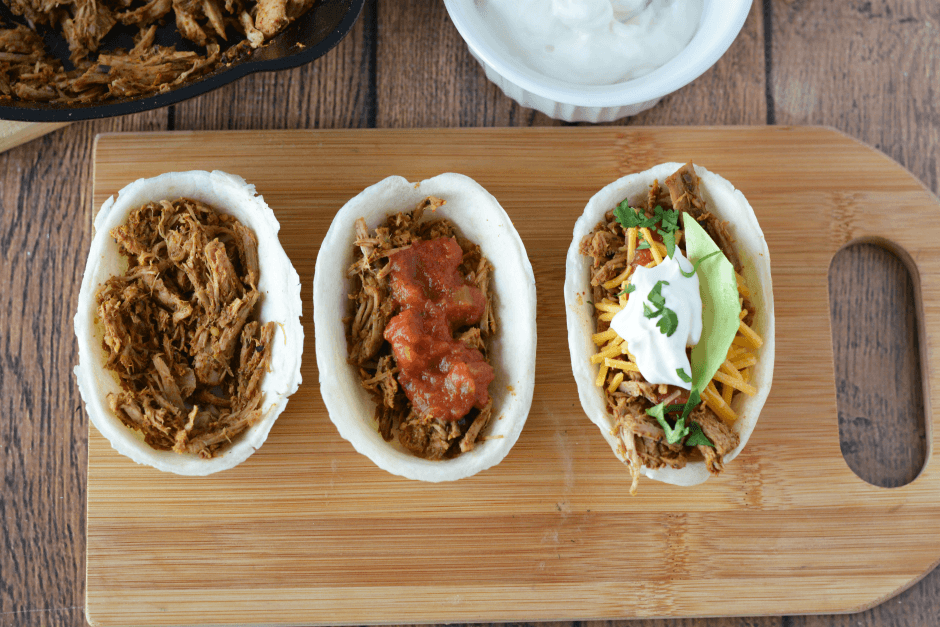 If you prefer your pork taco boats with different toppings, you could add jalapeno peppers, fresh chopped tomatoes, black olives in addition to the avocado.
Preparing a meal using leftovers helps save money and gives you a little more time, to spend with your family.
Also, you could serve the pork taco boats with rice and some black beans. Unless your family isn't a fan of black beans.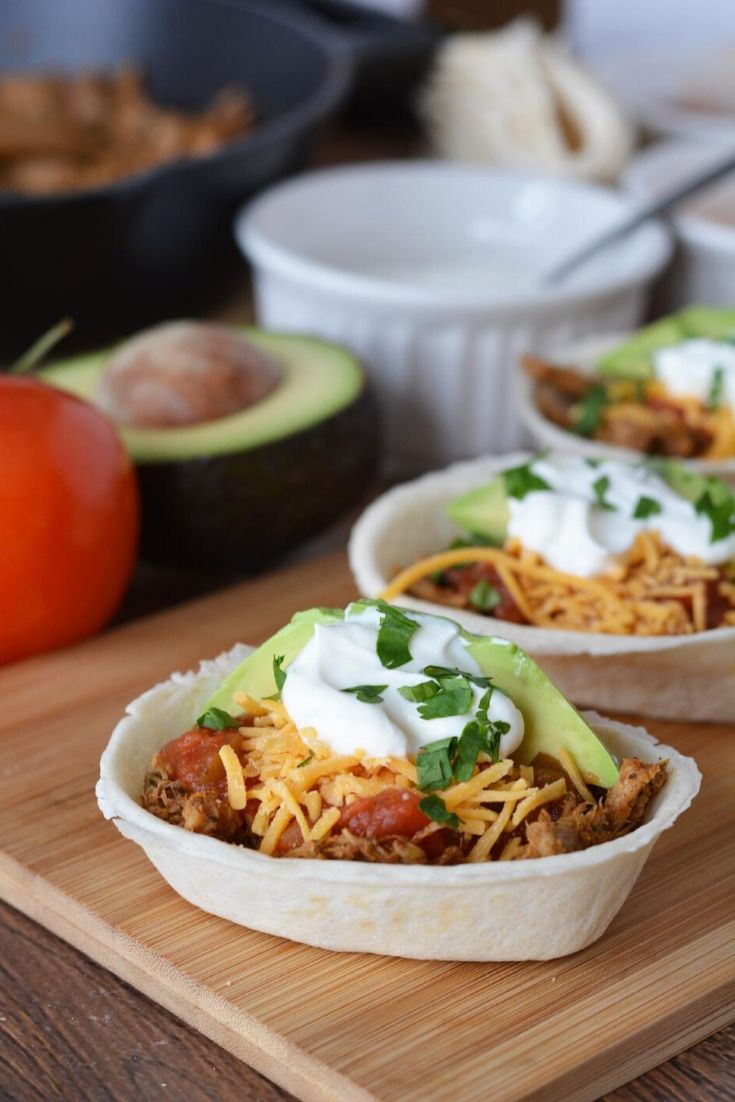 I hope your family enjoys these quick and easy Pork Taco Boats.
Kim's note-  if you don't have leftover pork roast you can substitute ground beef for the pork. 
You also might like these Instant Pot Barbacoa Tacos or these Chicken Skillet Fajitas .  
Does your family have a favorite recipe using leftovers?
PIN ME