This fun and festive Heart Shaped Valentine Vegetable Pizza makes an excellent healthy lunch or dinner for kids and adults for Valentine's Day.
Make and few pizza shaped hearts and let your children have fun decorating them with their favorite veggies.
The pizzas are a great alternative to sugary sweets!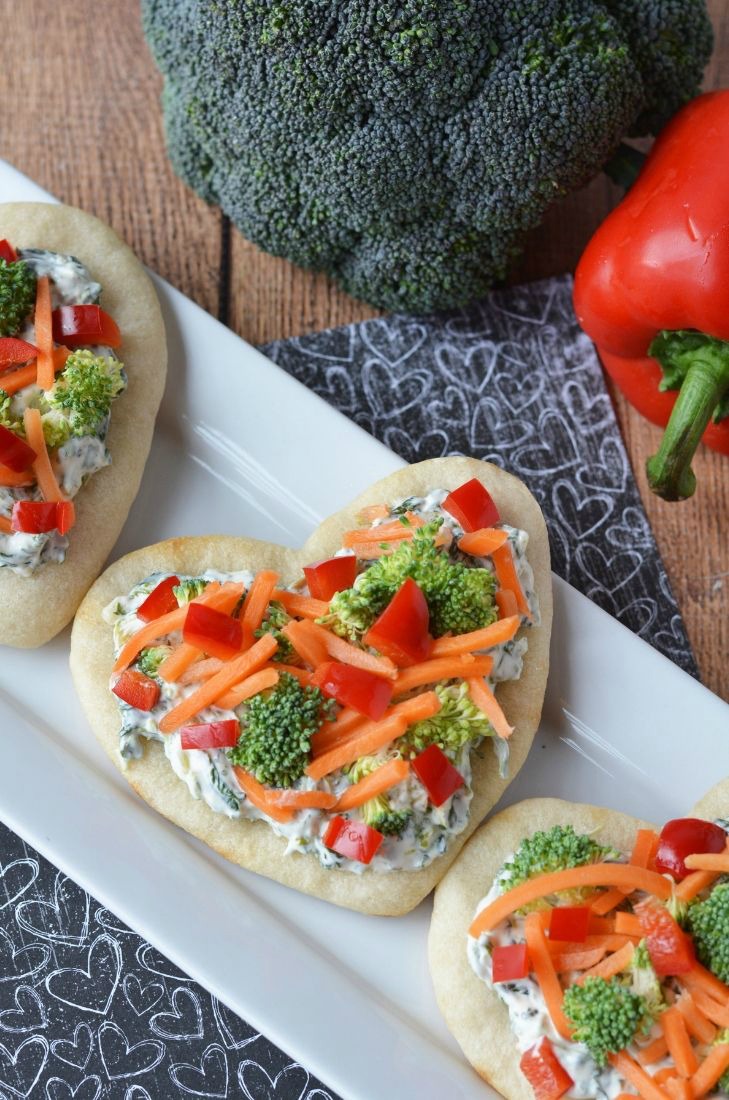 Also, the veggie pizzas are perfect for introducing kids to new vegetables. The pizzas are made to eat cold.
You could make the pizza hearts while the kids are napping and surprise them when they wake up.
You could even make a few for yourself!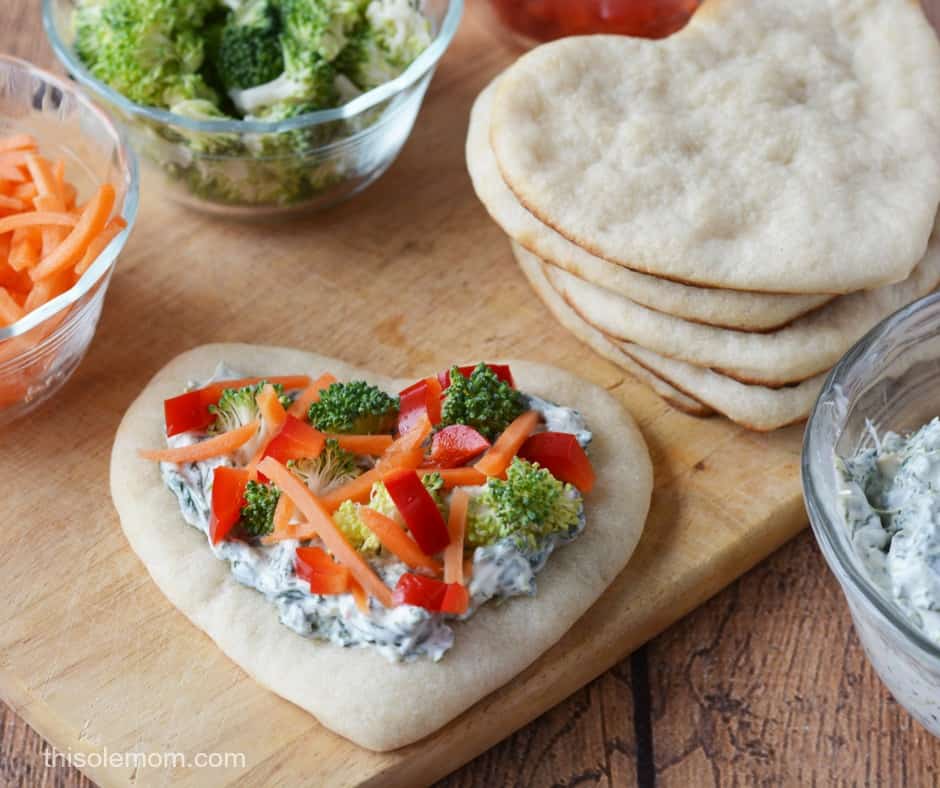 How to make Valentine Vegetable Pizza
First of all you'll need to preheat an oven to 425 degrees.
Next, line a baking sheet with parchment paper.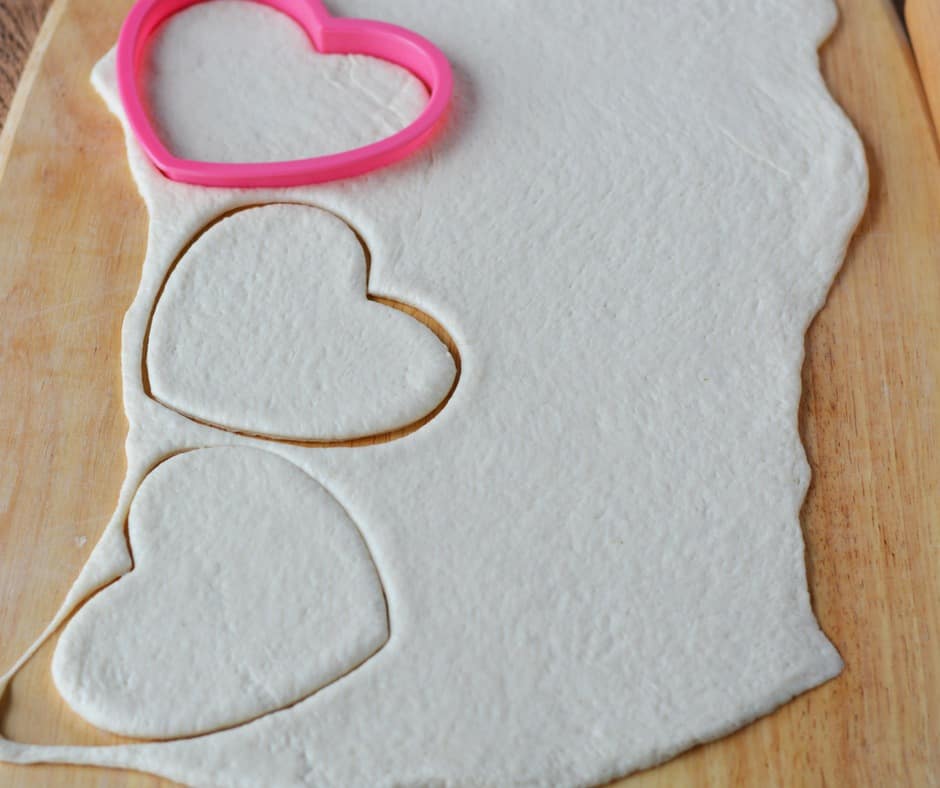 Unroll the pizza dough and use a rolling pin to even out the thickness.
Use a large heart cookie cutter (mine measured 4″ X 5″) and cut a heart shape out of the dough.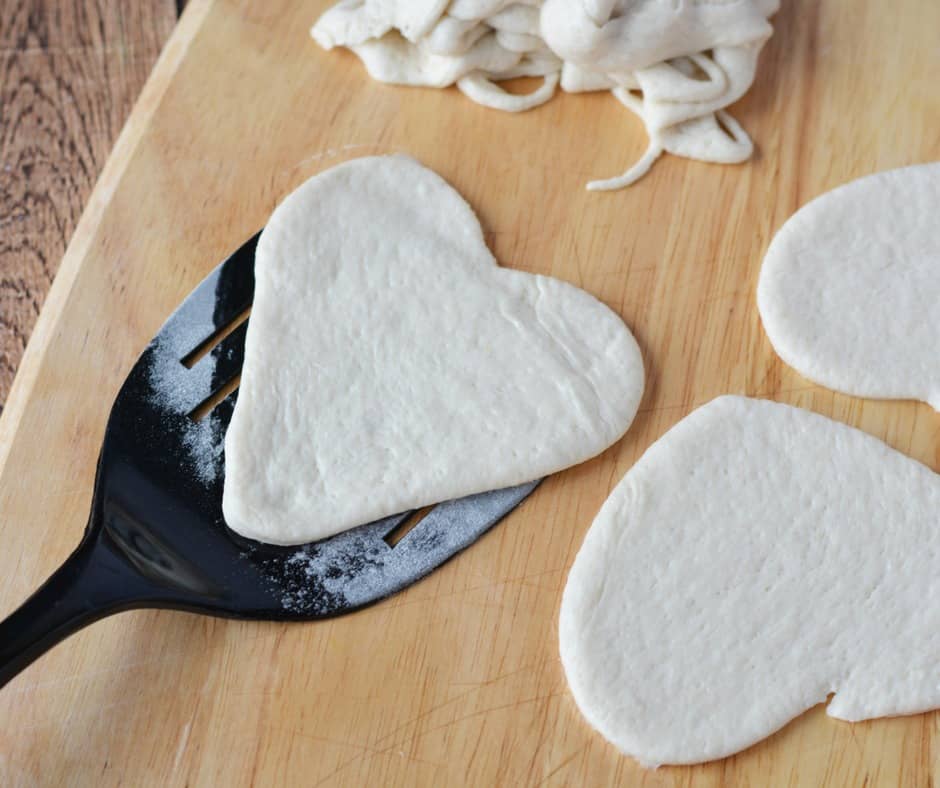 Place the dough on the baking sheet. If the shape happens to get wacky, place the cookie cutter back on the baking sheet. 
And, use your fingers to re-shape the dough.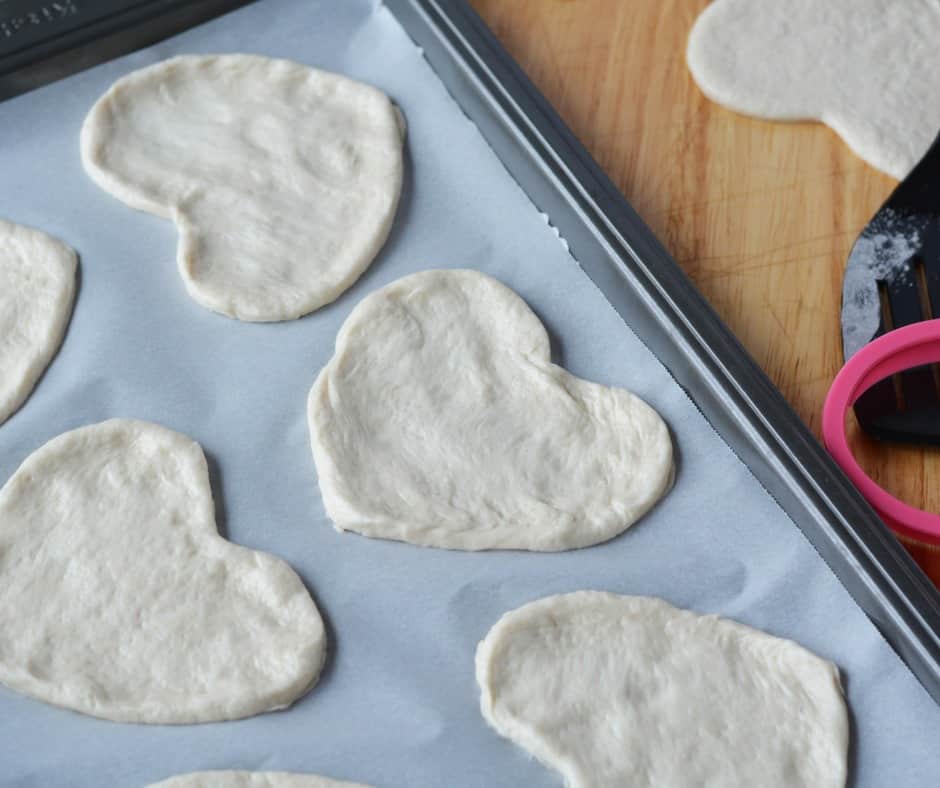 Alternatively, you could roll the dough on the parchment paper on the baking sheet and use your fingers to remove the excess dough rather than having to move the hearts.
Bake for 5-7 minutes or until bottom of the crust begins to turn golden brown.
Let the heart shape pizza crust cool completely.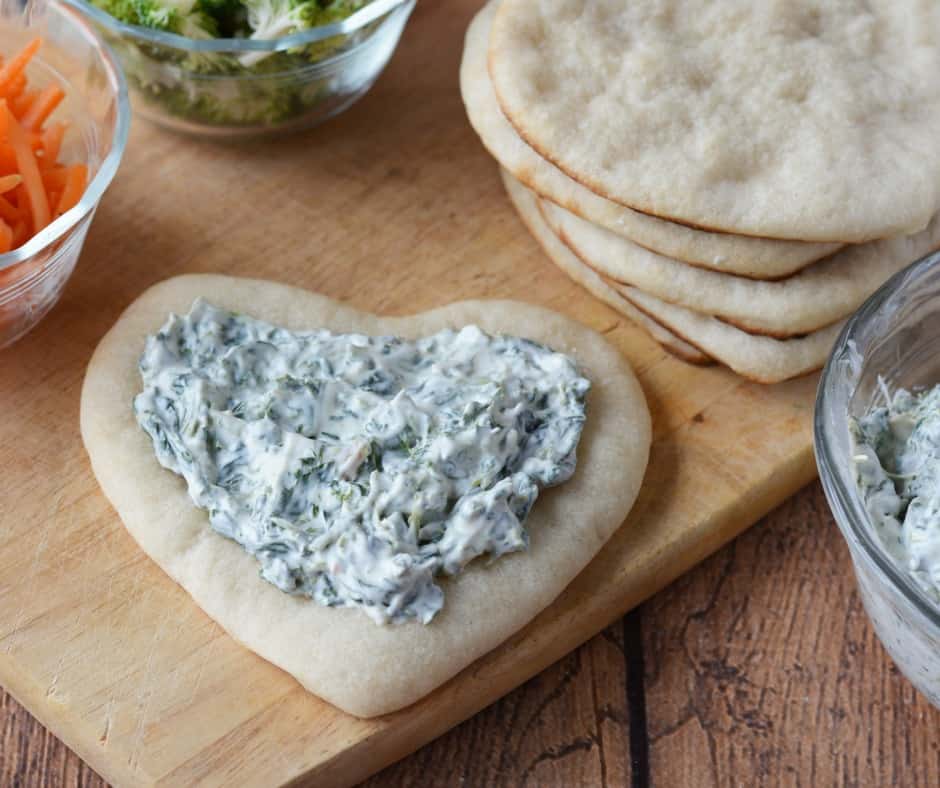 Top each heart shape crust with spinach dip, about 2 tablespoons.
Follow with pizza toppings, broccoli, carrots, and red pepper.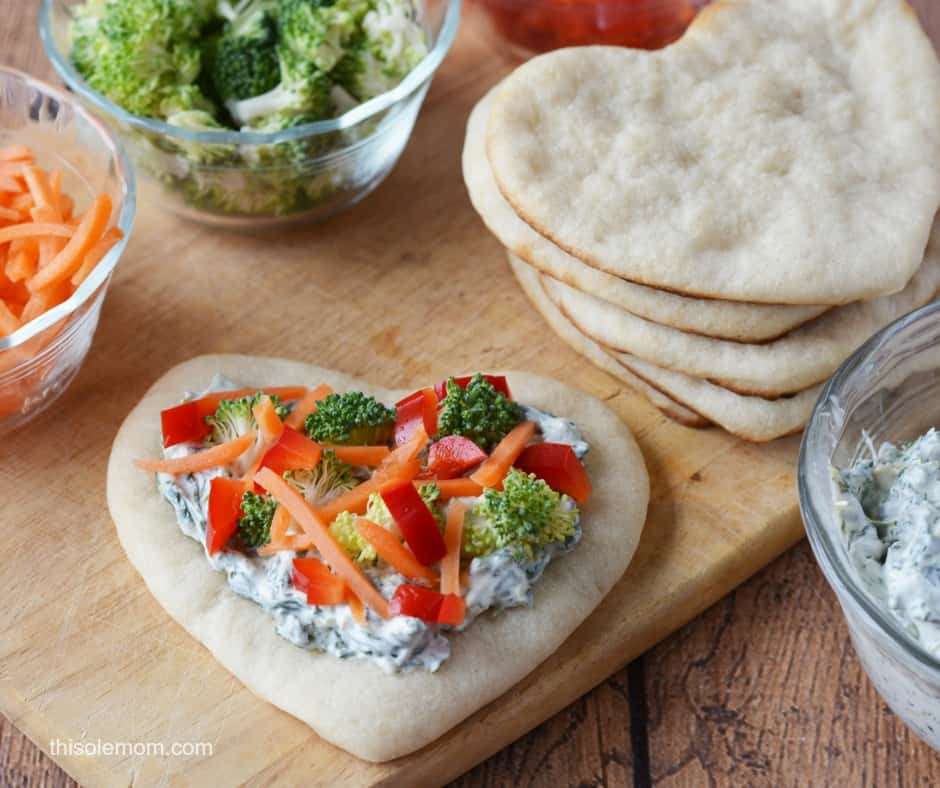 Makes 6-8 hearts depending on the size of your cookie cutter.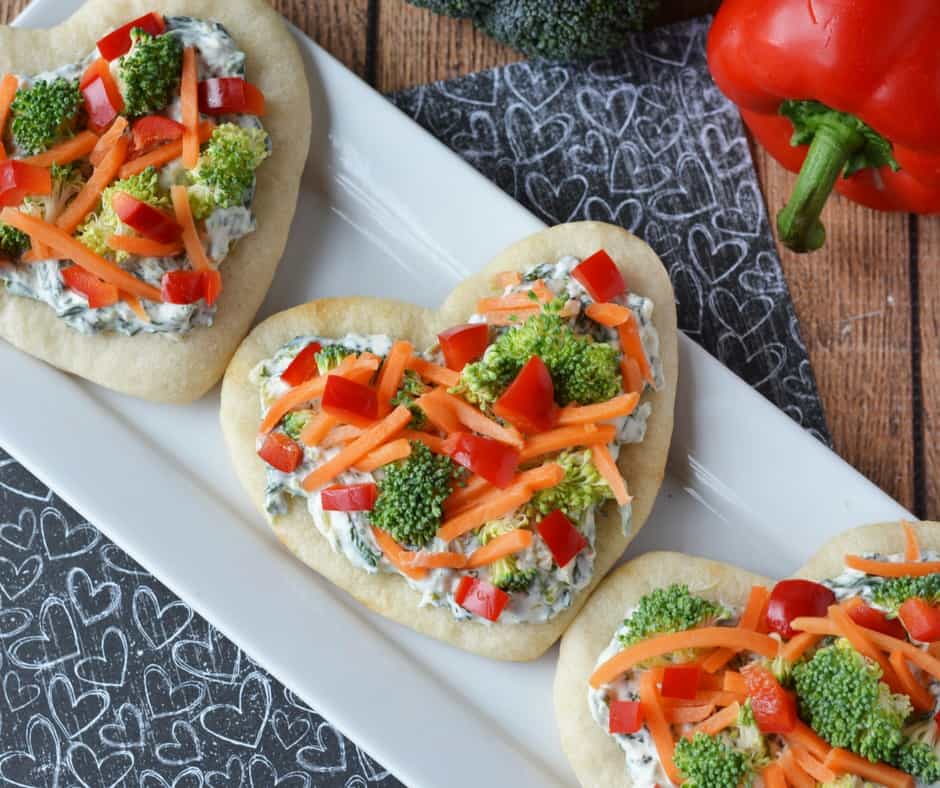 I hope your children have fun making their Heart Shaped Valentine Vegetable Pizza.
It's a great activity for the family to make together on Valentine's Day.
More For Valentine's Day 
If you're a football fan or have a football fan in the family check out my Football Shaped Bread Bowl with Spinach Dip.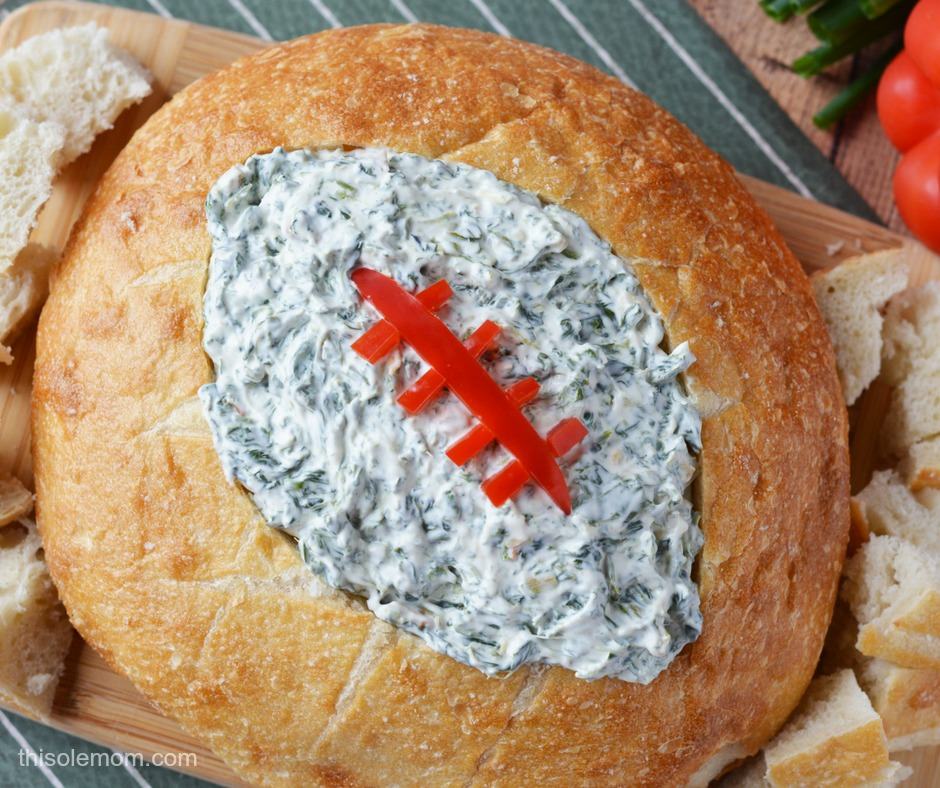 Pin Heart Shape Pizza