These Gluten Free Chocolate Banana Bars are always a hit, and best of all, they are perfect for people that are following a gluten-free diet. Eliminating gluten from your diet can be frustrating at first until you find creative ways to substitute for the gluten-containing foods that you can enjoy.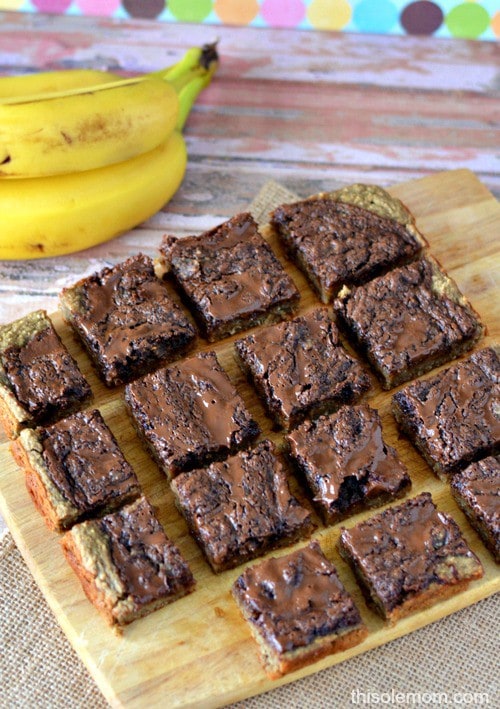 Don't worry if you crave sweets these delicious gluten-free chocolate banana bars will take care of your cravings. The gluten free bars are chock full of ingredients that add a bit of sweetness to the recipe.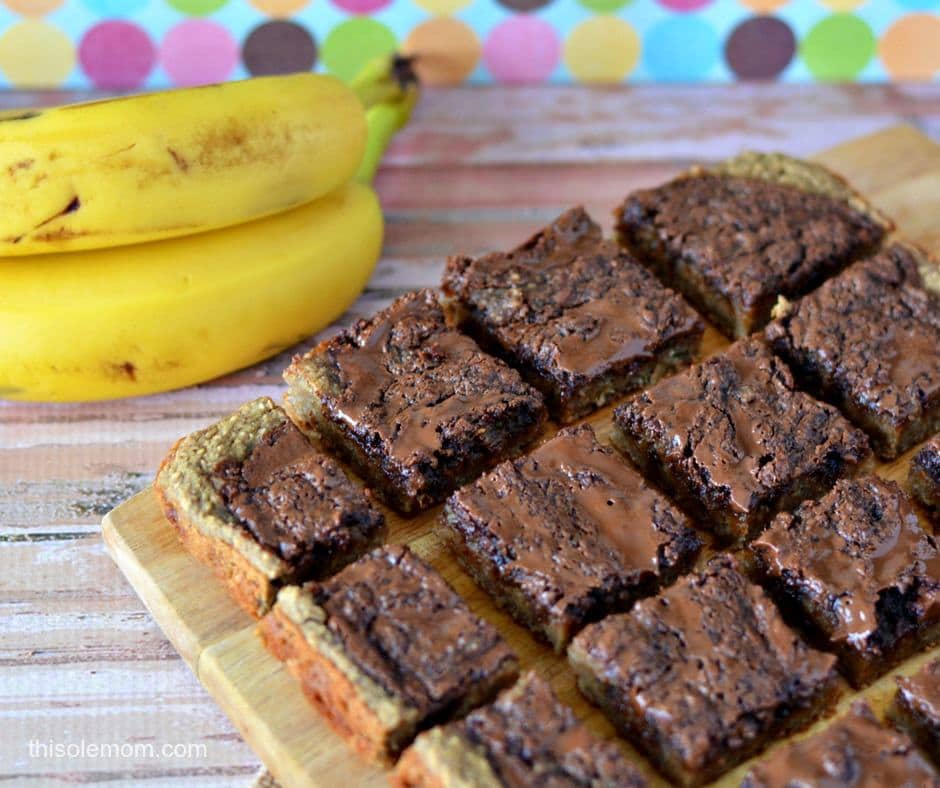 Ingredients:
1 cup quick cooking oats
1/2 cup great northern beans, drained and rinsed
1 cup mashed banana
1/4 cup honey
2 teaspoons vanilla
1 teaspoon baking powder
1/2 teaspoon salt
1/4 teaspoon baking soda
1/2 cup Nutella or similar hazelnut spread
    Directions:
Preheat oven 350 and line a square baking pan with foil. Grease the foil with cooking spray and set aside.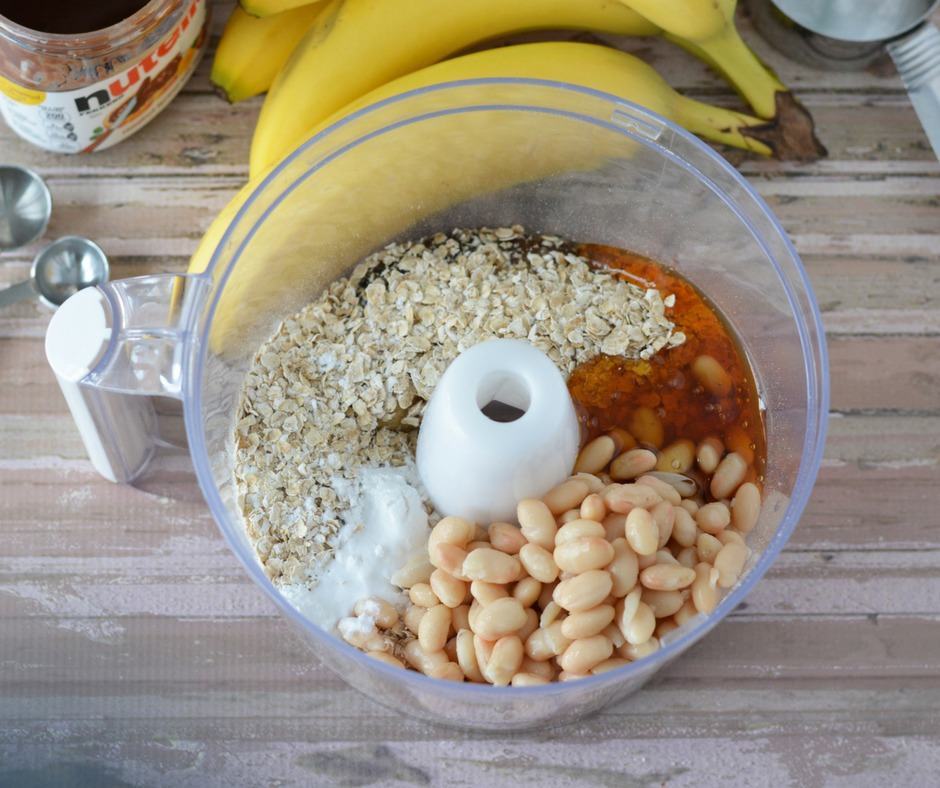 Place all the ingredients except the Nutella in a food processor or blender and blend until smooth. You'll need to scrape the sides down several times to ensure even mixing.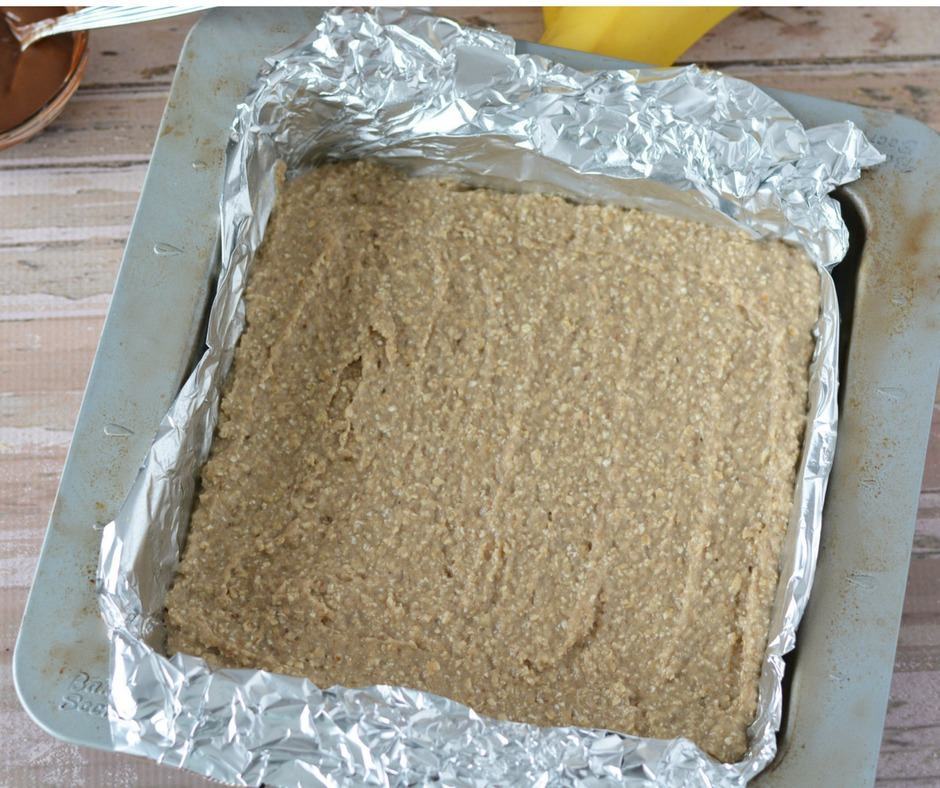 Pour mixture into the prepared pan.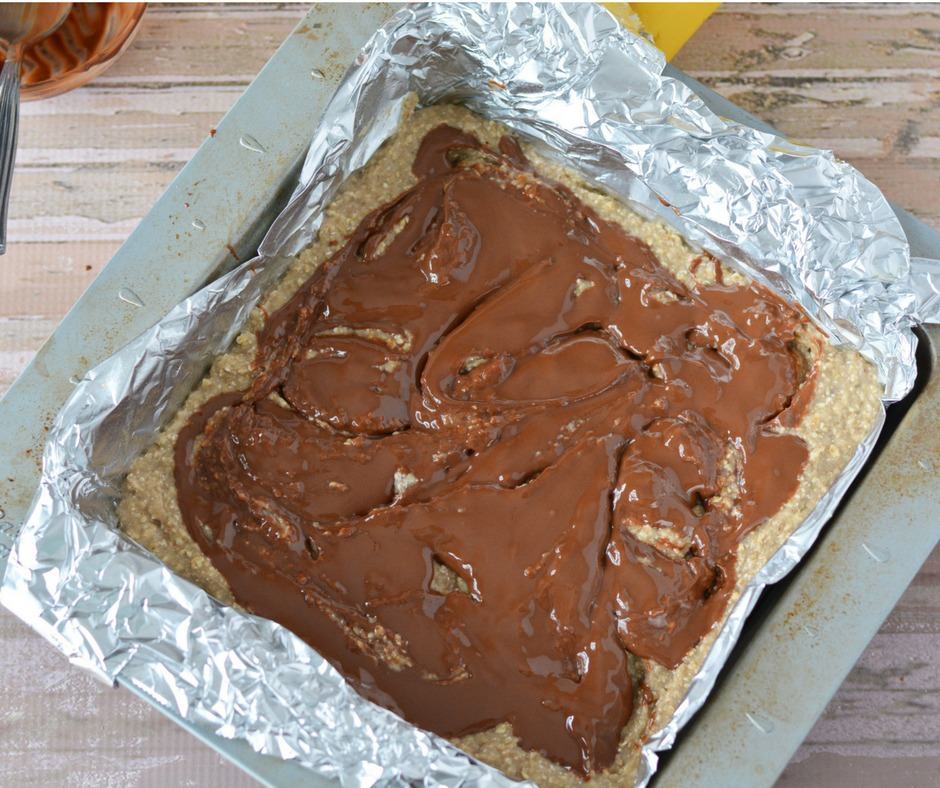 Heat the Nutella in the microwave for 20 seconds and stir until smooth and runny. Drizzle on top of the batter in the pan and swirl around with a knife if desired. Tap the pan on a hard surface to even out the chocolate.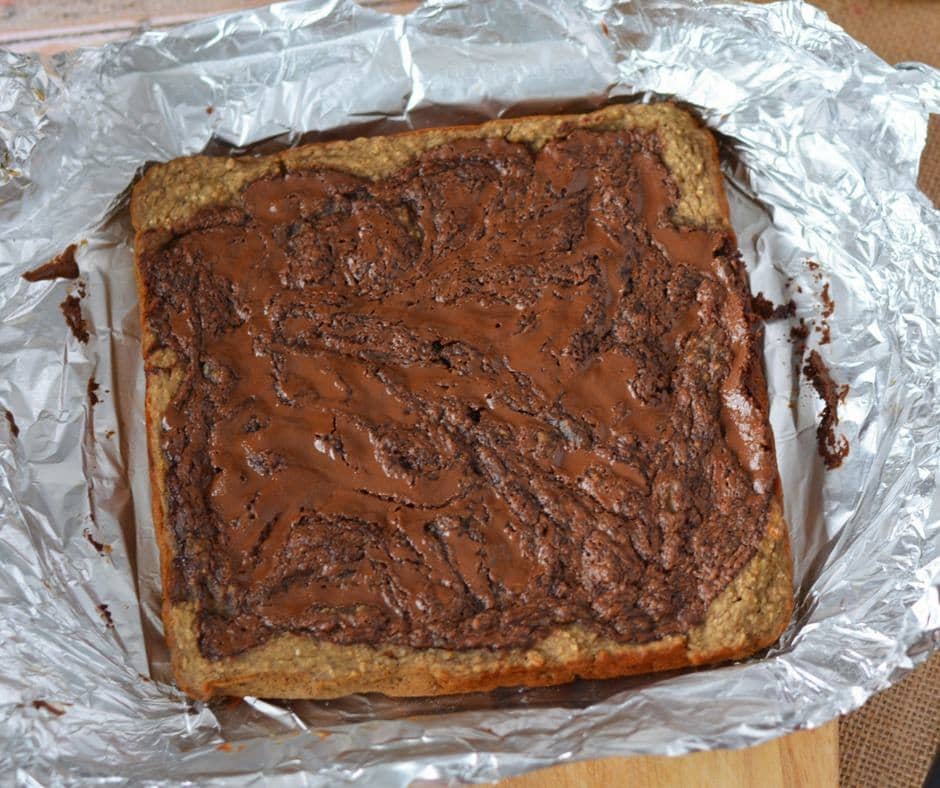 Bake for 20-25 minutes or until set and bars begin to pull away from the sides of the foil. Cool completely before cutting. Makes 16 bars. Store in a sealed container in the refrigerator.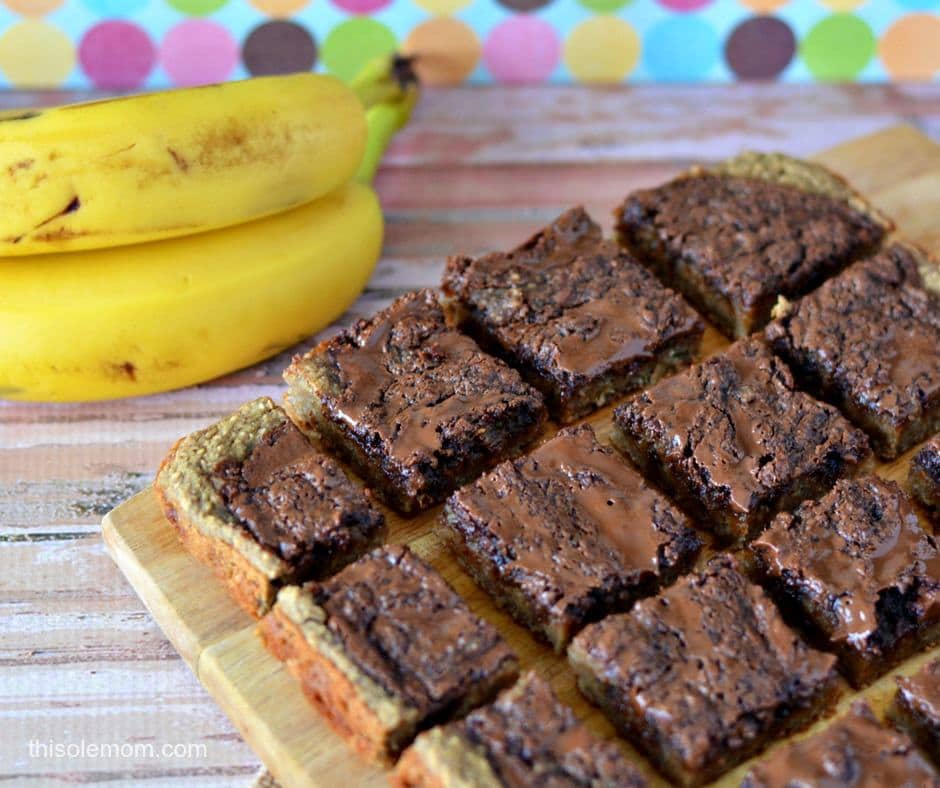 I hope you enjoy these gluten-free chocolate banana bars. Remember just because you need to eliminate gluten from your diet doesn't mean you can't enjoy a tasty treat.
Recipe adapted from Chocolate Covered Katie 
PIN ME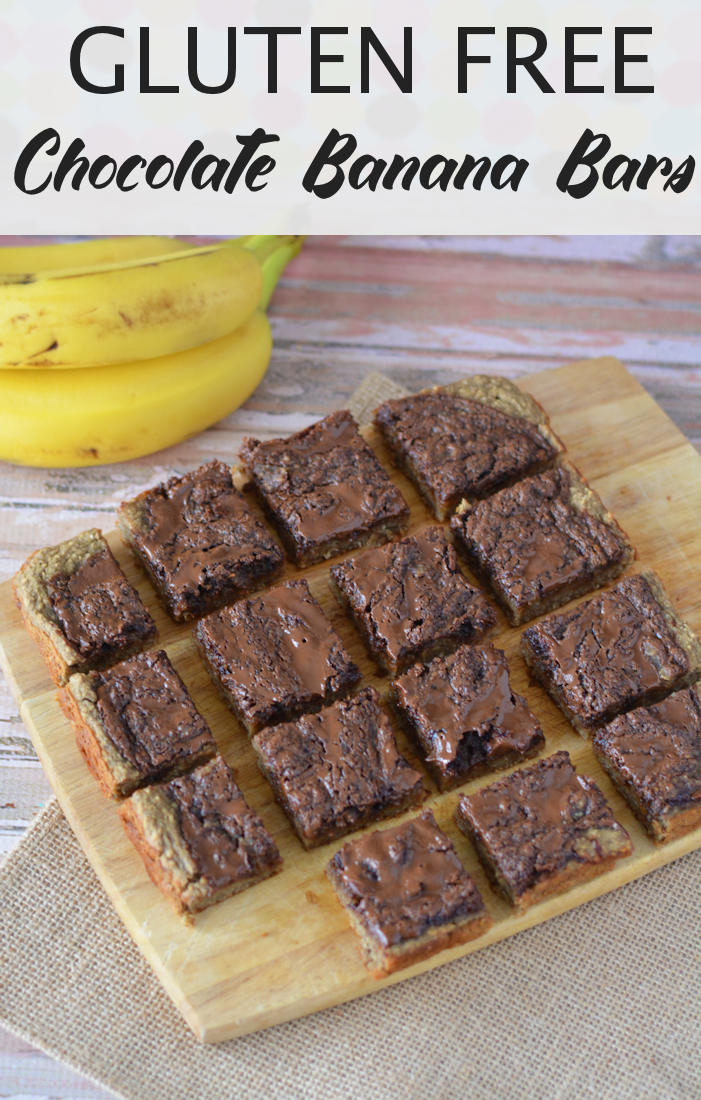 Do you have a favorite gluten-free recipe?