It's almost Christmas; that means it's time for me to break out my apron and baking pans! I love this time of year when my kitchen smells like sweets and containers filled with goodies that I bake for friends and family sit on my counters . But, this year I decided  I would try making goodies that wouldn't have me spending hours in the kitchen. When I received
Extra Crunchy Skippy Natural Super Chunk Peanut Butter
from Hormel Foods, I knew right away I would use it to make delicious no-bake gifts. I know most of my family loves Peanut Butter so, I knew I couldn't go wrong with making these extra crunchy Peanut Butter Snowballs! You can call them whatever you want but, after I dipped these delicious addicting treats into white chocolate they reminded me of snowballs! Here's the recipe. I 'm sure after you see how easy it was for me to make these treats you'll want to whip up a few batches for your friends and family!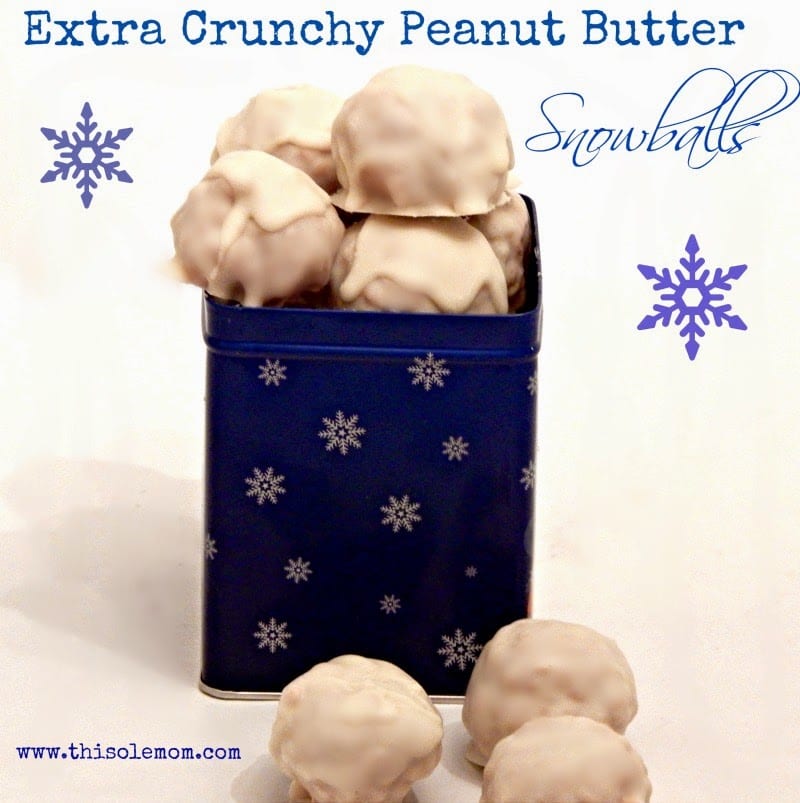 Warning: These extra crunchy Peanut Butter Snowballs are addicting!! 
Ingredients: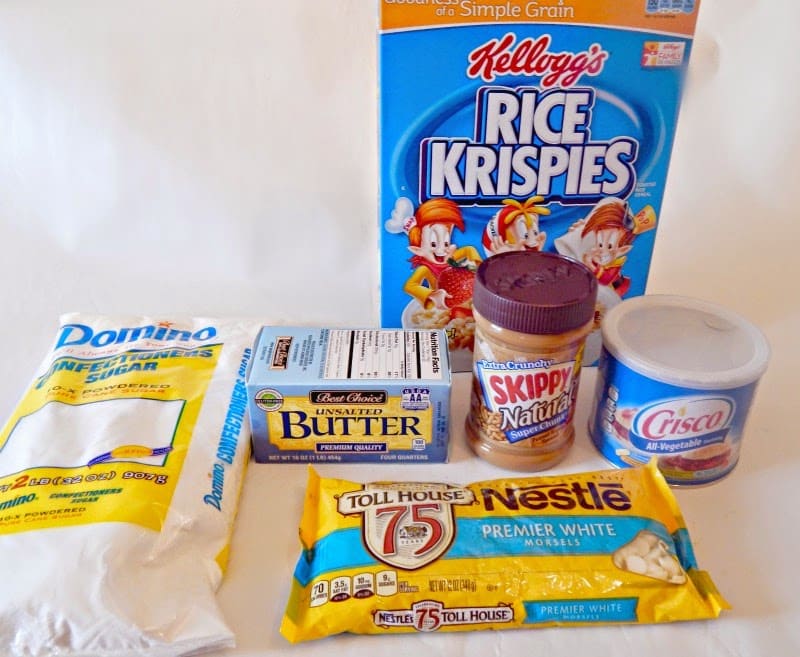 1 cup Extra Crunchy  Skippy Natural Super Chunk Peanut Butter
1 cup sifted powdered sugar
1/4 cup unsalted butter
2 cups Rice Krispies
2 cups premier white morsels (white chocolate)
3 tablespoons vegetable shortening
cookie sheet lined with wax paper
toothpicks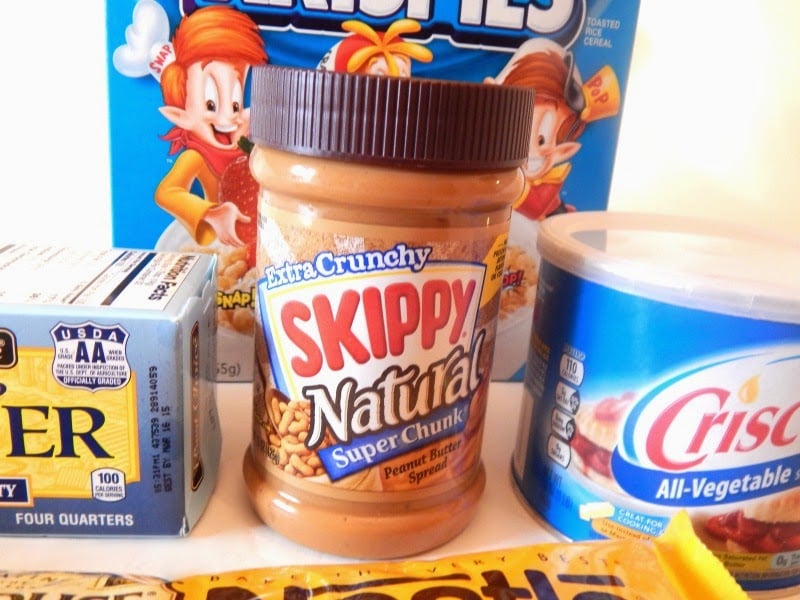 I love that Skippy's Extra Crunchy Natural Super Chunk is free of preservatives and artificial flavors and colors!  * you could use whatever type of peanut butter you prefer, but Skippy is my choice. I always used this brand as long as I can remember! 
Directions:
In a large electric mixer bowl or large bowl using a handheld mixer, beat peanut butter, butter, and powdered sugar on medium speed until mixed thoroughly together. Add rice krispies and mix using a spoon. Using a teaspoon and your hands, shape into balls. Place on cookie sheet lined with wax paper and refrigerated until chilled.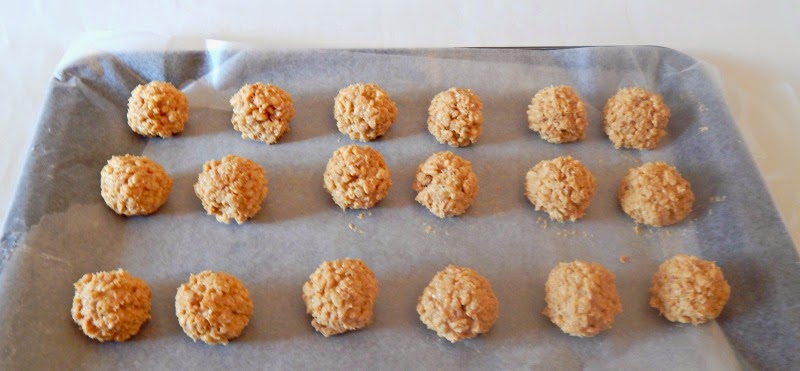 Next, melt white chocolate and shortening in a small saucepan over low heat stirring constantly. Line a second cookie with wax paper and place it next to the pot with melted chocolate.  Take a few of the peanut balls out of the refrigerator, using a toothpick dip one ball at a time in the white chocolate use a teaspoon to help cover the ball completely. Place covered balls on the cookie sheet lined with wax paper. Continue until all the peanut butter balls are covered, then refrigerate until firm. Store in an airtight container. Makes 18 snowballs.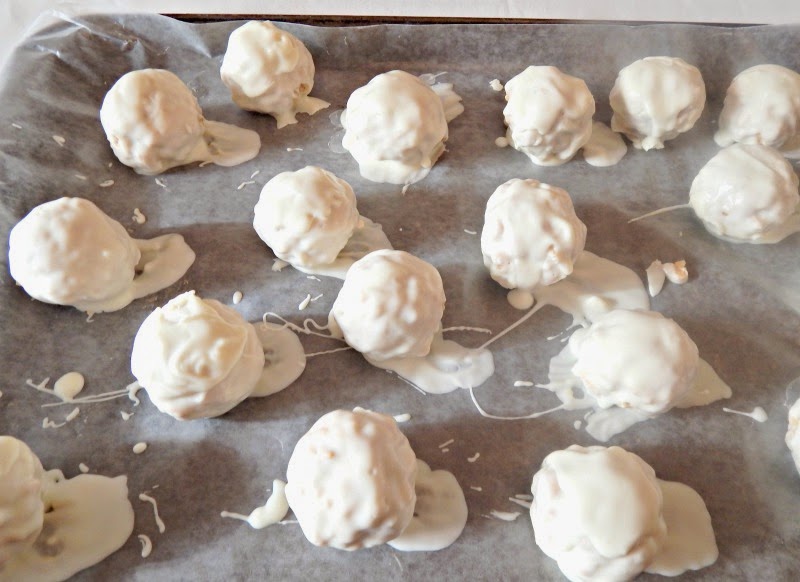 Wasn't that easy? The hardest part is not eating them all!
Do you have a favorite peanut butter recipe? I would love for you to share it with me.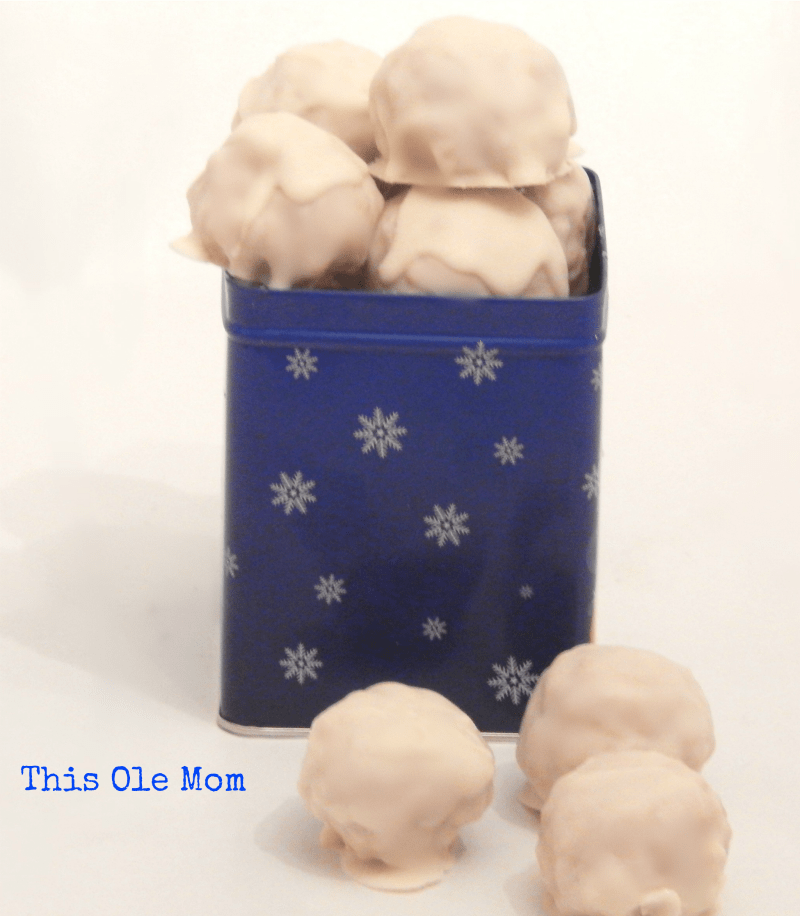 Makes a great gift for teachers, bus drivers, secretaries, the boss or anyone on your list!
 Connect with Hormel Foods on 
Facebook 
 or twitter.
I'm a Hormel Foods Extended Family Blogger .This post was written as part of my participation with the group. I was sent the item mentioned to help facilitate this post. All opinions are my own and honest. See my disclosure 
here
. #Sponsored #HormelFamily
Happy Holidays! 
Kim
Kim Seghers is a Mom of three, creator of This Ole Mom blog, a family friendly site. Kim is passionate about sharing her love for cooking, crafting, traveling, family, and everything lifestyle.