Here's an easy and tasty recipe using Shrimp and Cream Cheese. I can't tell you that this recipe is healthy but, I can inform you that it's delicious. If you plan on making the shrimp bundles for a party have several trays available for your guest, because they will go quickly.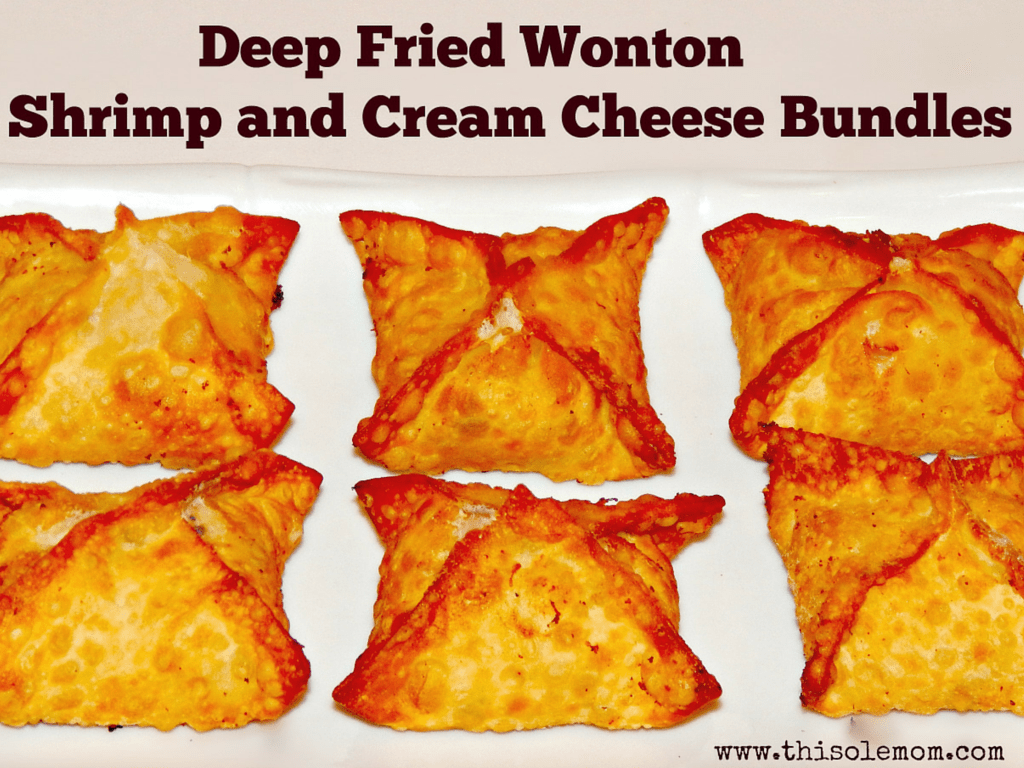 I added a little Louisiana crab boil for some extra flavor and a taste that will surprise your taste buds. Here's the recipe. I'm sure you'll want to try them!
Ingredients: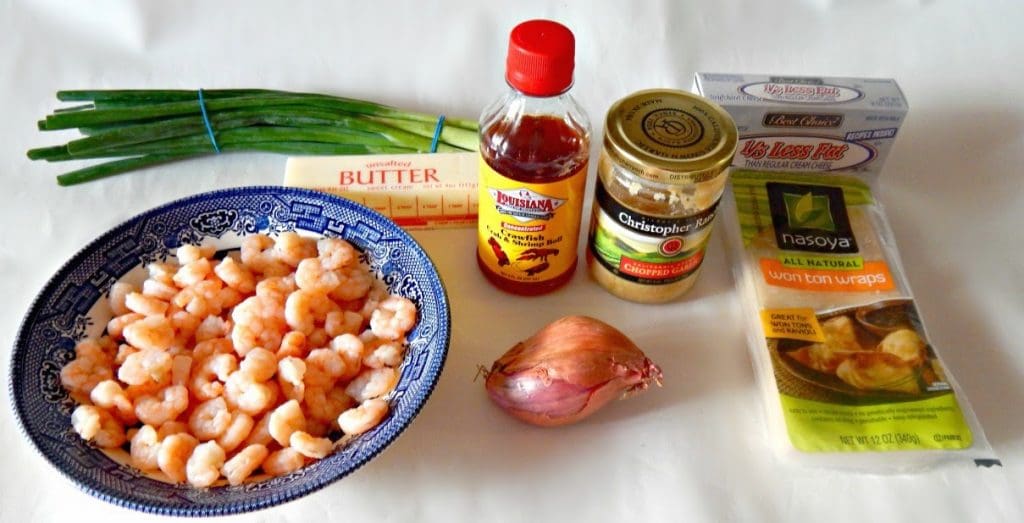 1- pound small peeled shrimp
1- 8 oz. cream cheese
1- tbsp. Louisiana Crab Boil plus 3 tbsp.
2 tbsp. unsalted butter
1/4 cup diced shallots
1/4 cup chopped green onions
1- tbsp. minced garlic
20 wonton wraps
deep fryer
cooking oil
1 – egg
1- tsp. milk
salt & pepper to taste ( I use white pepper)
 serving platter lined with paper towels
Instructions:
In medium size pot, boil peeled shrimp. Stir into water 3 tbsp. Louisiana Crab Boil , cooking for  3-4 minutes or until shrimp or done. Remove cooked shrimp from water and set a side.
Place deep fryer on a flat surface (please keep children away from the deep fryer and be careful when cooking with hot oil). Heat oil until 350 degrees.
Mix in 2 tbsp. of melted unsalted butter. (let butter cool before mixing with cream cheese)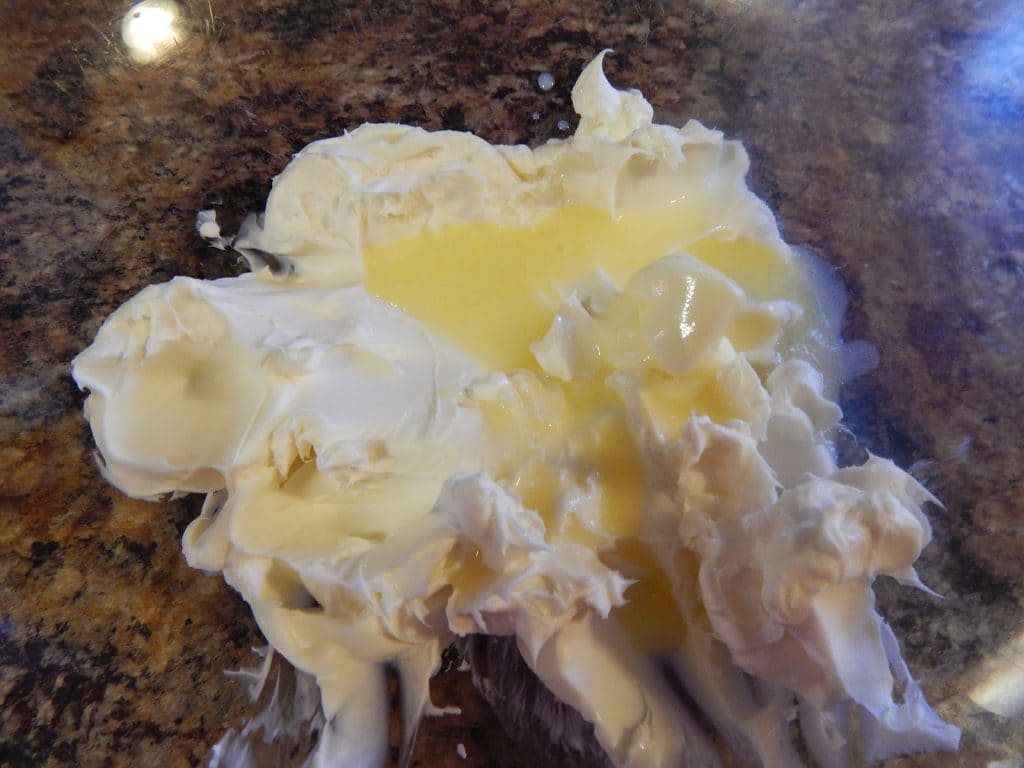 Stir in shallots, green onions, and minced garlic.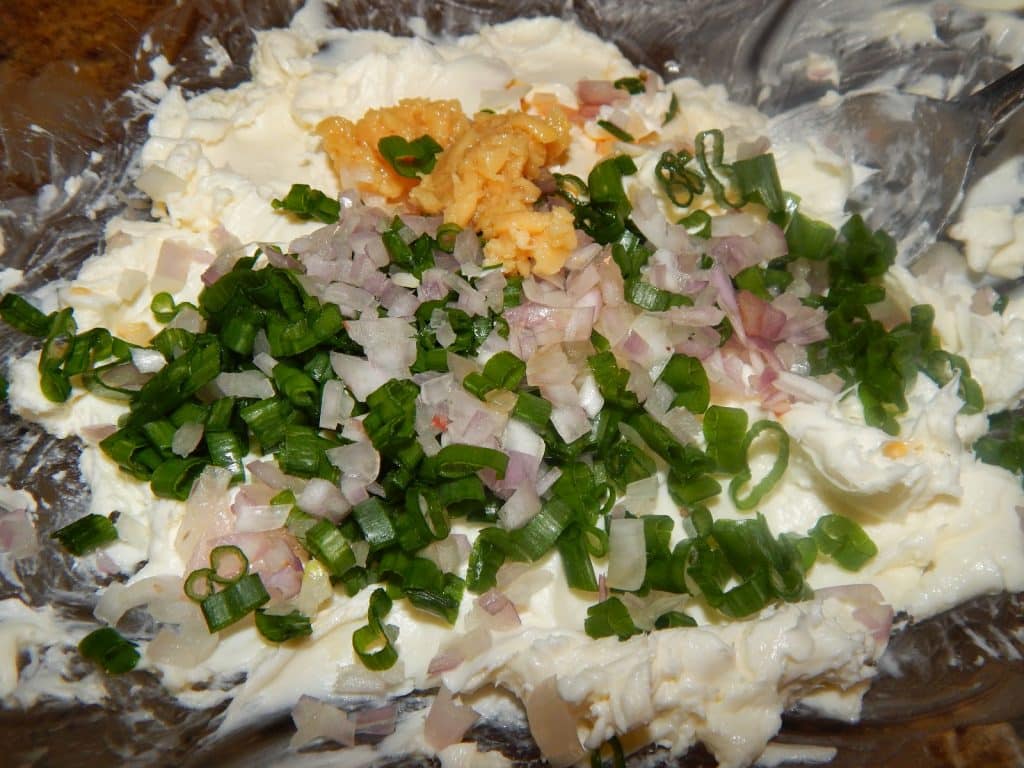 Next, stir in the peeled cooked shrimp with the cream cheese mixture. Mix well.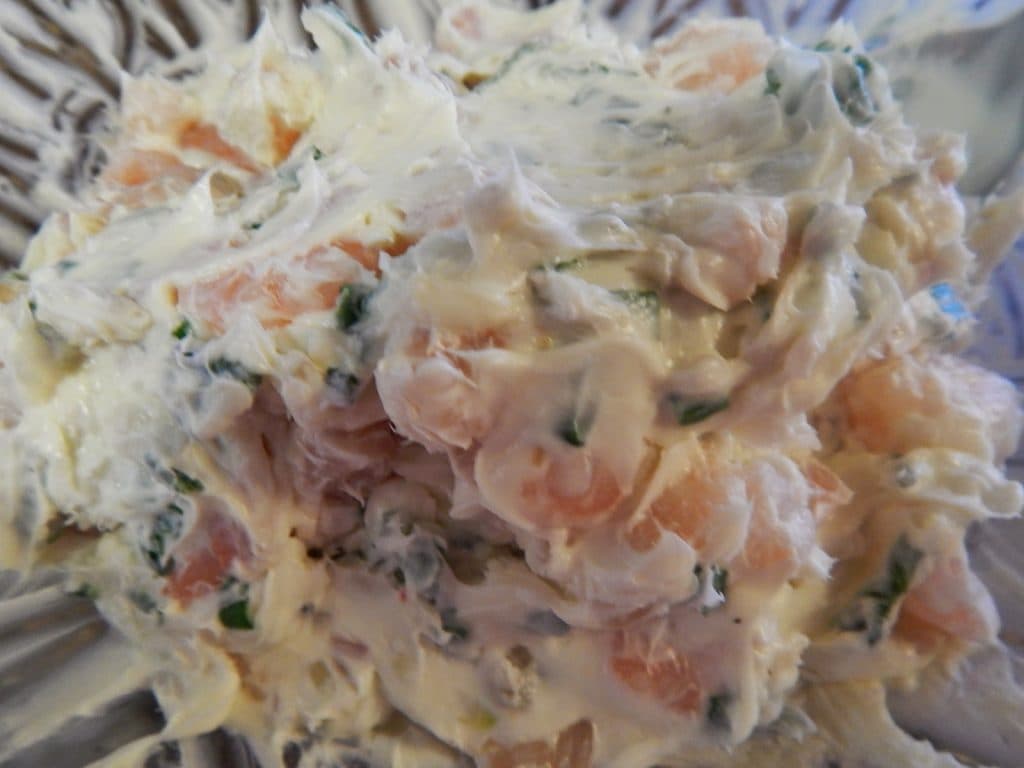 Make an egg wash using 1 egg and 1 tsp milk in small bowl. Place the wonton wrapper on a clean flat surface. (I sprinkled a little flour on my work surface.)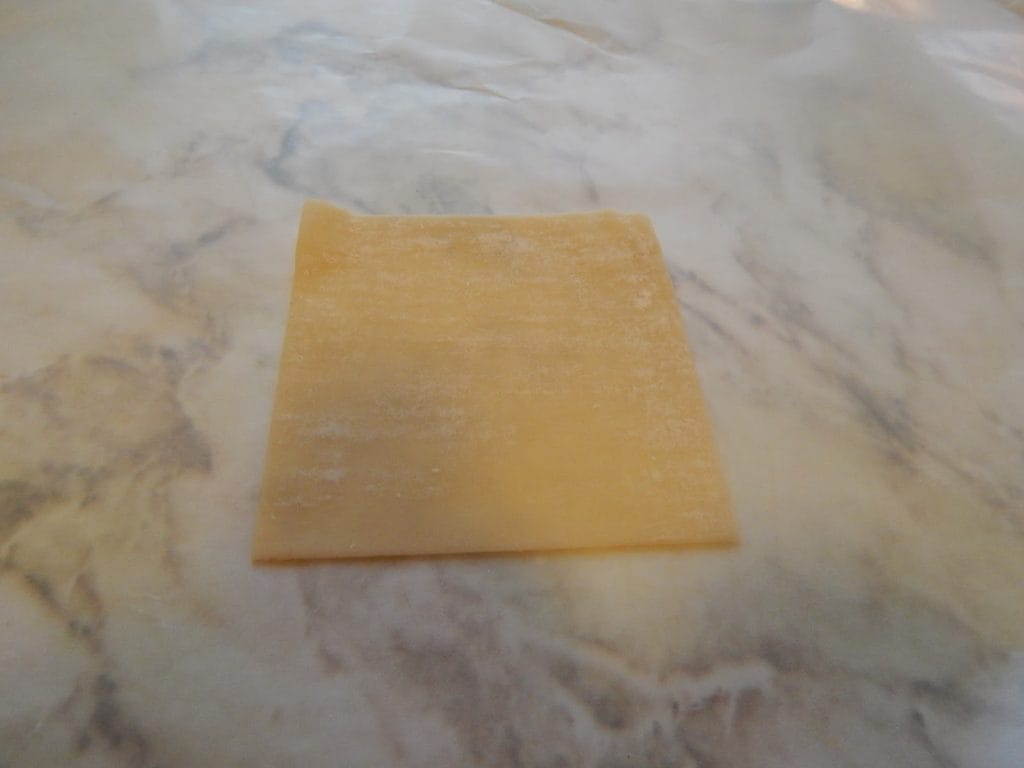 Dip your finger into the egg wash and run it along the edges of the wonton wrapper.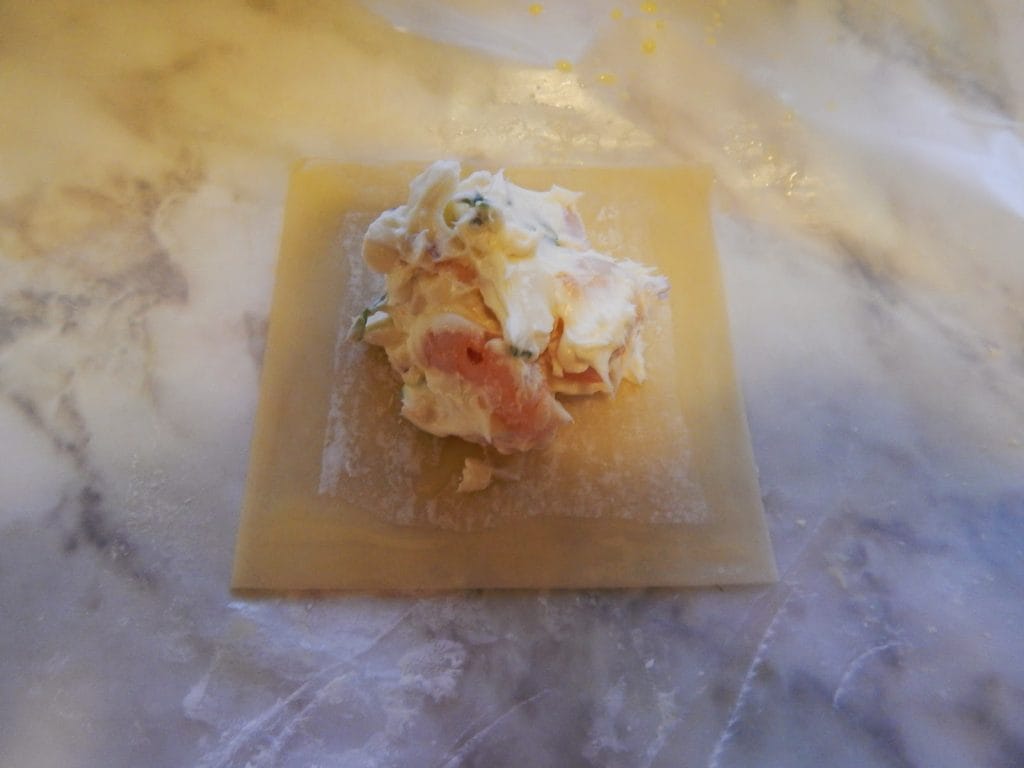 Using a teaspoon put some of the shrimp mixture in the middle of the wonton wrapper.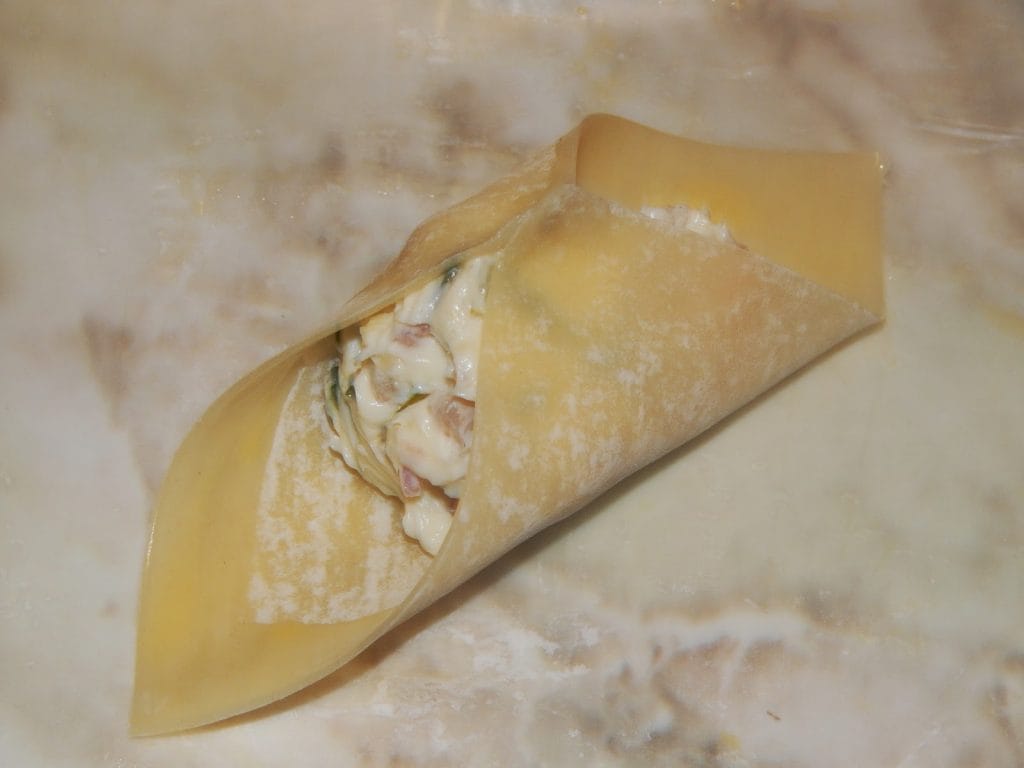 Make the bundle by bringing the corners together.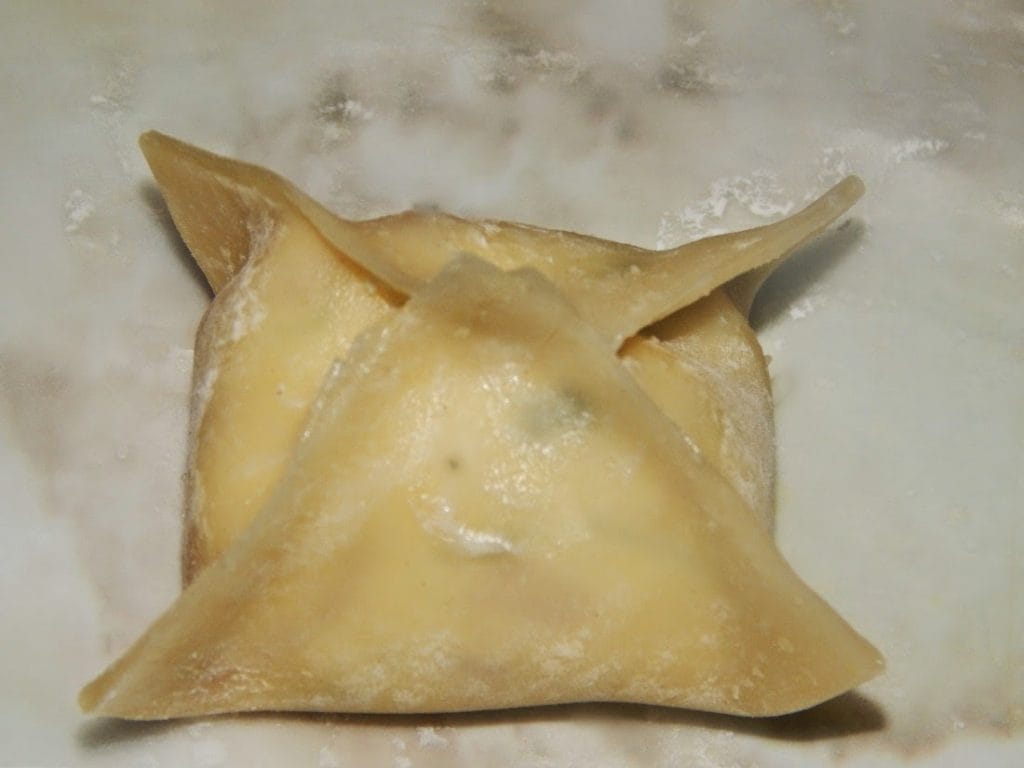 Press the edges together firmly making sure the wonton wrapper  is sealed so, none of the cream cheese comes out.
Place 4 wonton bundles at a time into the deep fryer, cooking until golden brown.

Remove shrimp bundles from the deep fryer. Place bundles on a platter lined with napkins.
Makes 20 Shrimp and Cream Cheese Bundles. Serve with any dipping sauce of your choice.
You can serve the shrimp bundles warm or room temperature. Place the leftover wonton appetizers in the refrigerator in a covered container. You can reheat them up in the microwave if needed.
What do think? I hope you like them.