If you love bacon, you need to try these delicious Bacon Wrapped Crackers. This simple bacon recipe with herbs and spices is easy to put together in minutes.
Making it an excellent appetizer to serve guests, and it's budget-friendly.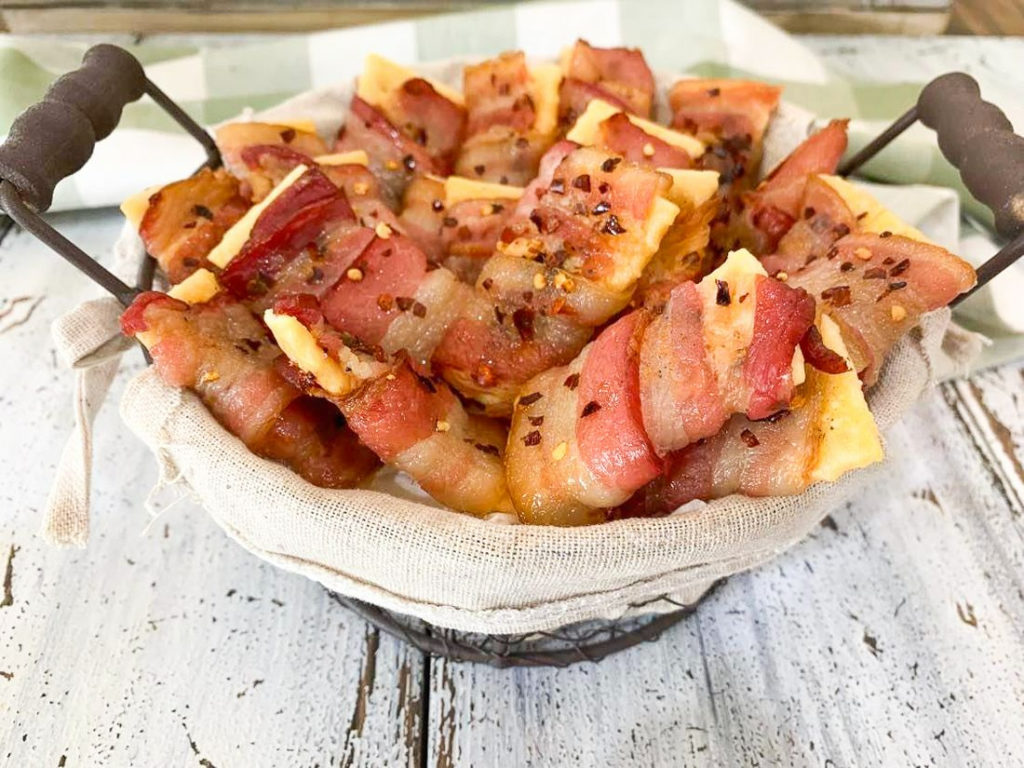 Need a simple appetizer to serve for the holidays or your next football-watching party? You should make up a batch of these AMAZING bacon-wrapped crackers.
I swear your friends and family will love these little baked bundles of goodness!! I know my 12-year-old son devours this bacon and crackers appetizer every time I make them.
Especially the batch I made today with red pepper flakes and herbs on the crackers. The red pepper flakes added a little spice to them.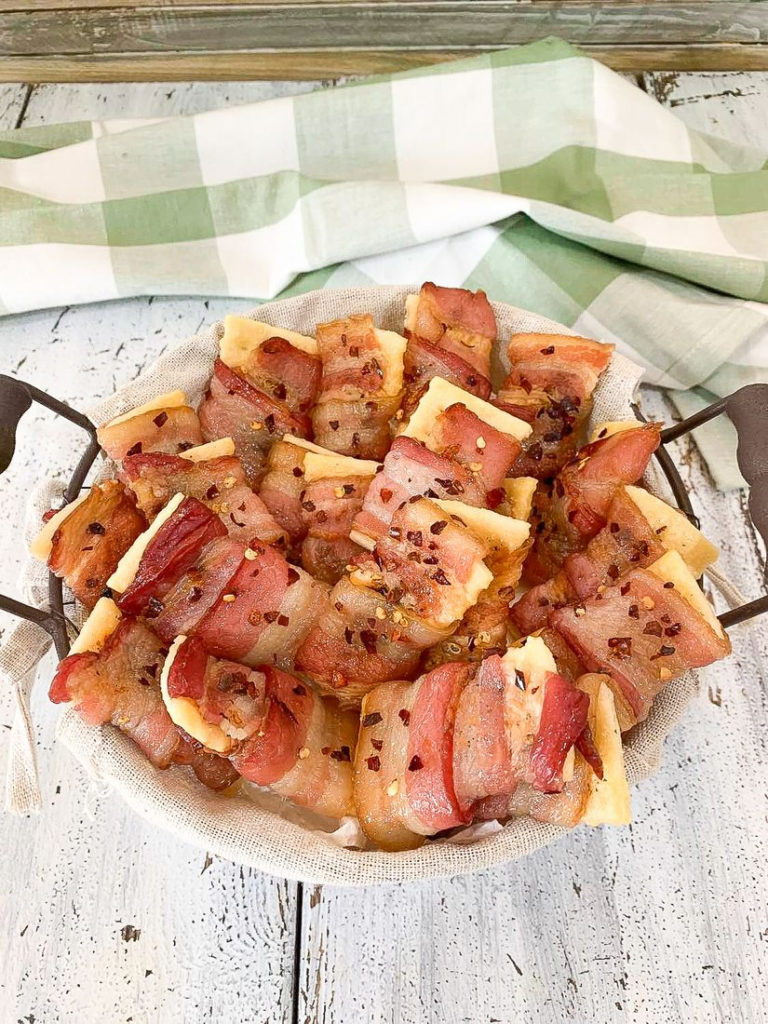 First, I started by placing Club original crackers on a wire rack on a cookie sheet layered with parchment paper. Then I sprinkled red pepper flakes and a herb season blend on top of each cracker.
Additionally, the garlic and herb season was purchased from Walmart. The brand is called Kinder's NO SALT Garlic and Herb seasoning. It can also be purchased from Amazon.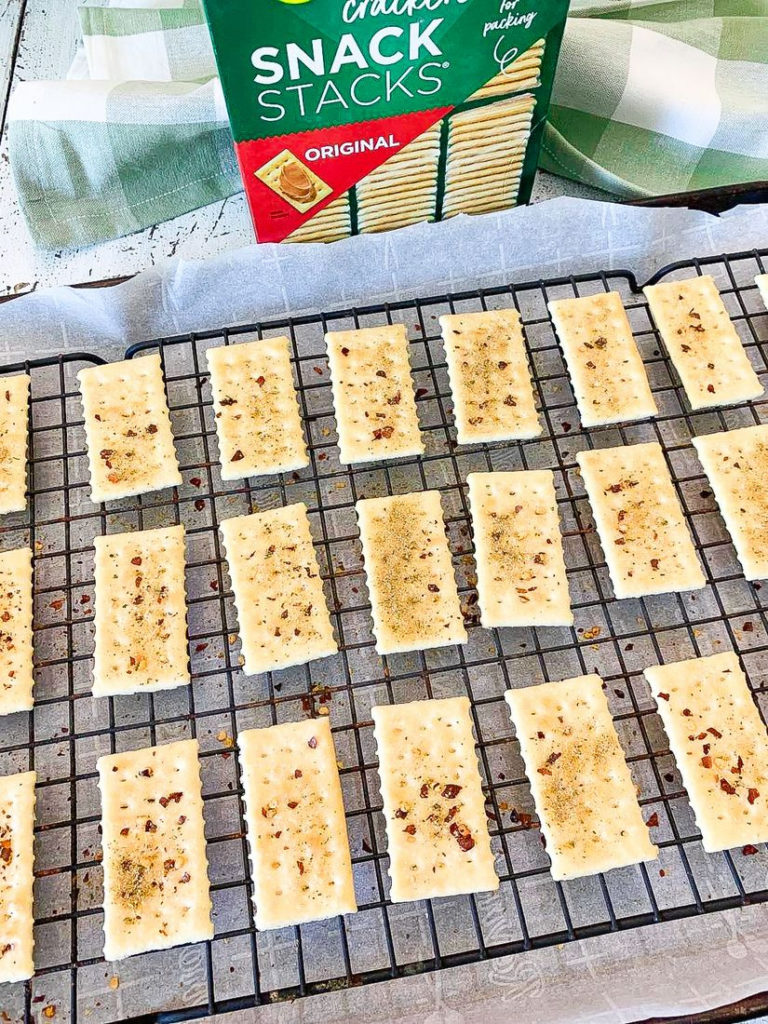 Once I got all the crackers on the wire rack, I cut the bacon in half. Make sure to use thin-cut bacon. It makes it easier to wrap each piece of bacon around the Club crackers.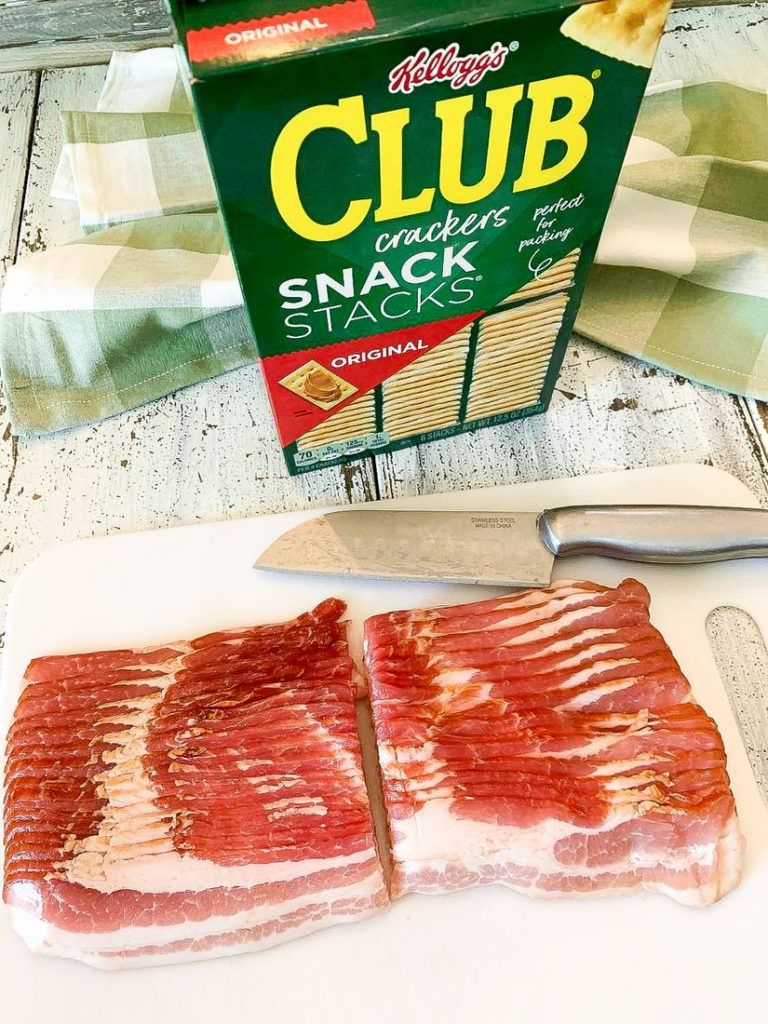 Wrapping the bacon around each cracker took a little time since I had to be careful not to spill any of the seasonings.
After I wrapped the bacon around each cracker, I sprinkled some red pepper flakes on top of each piece.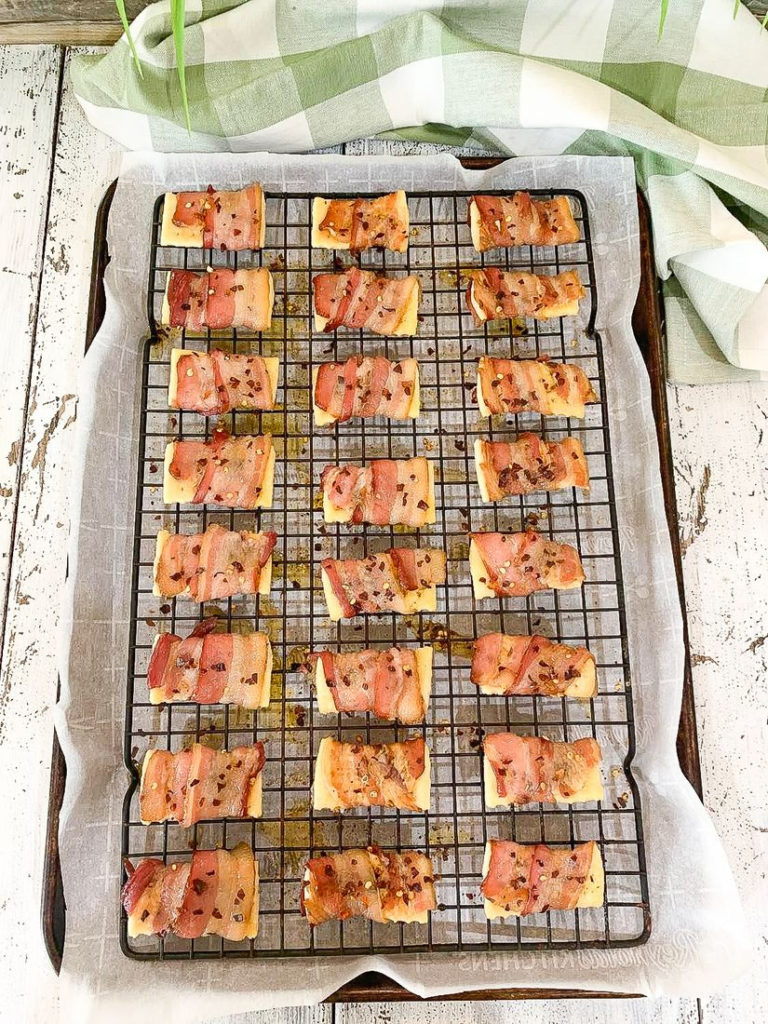 Lastly, I placed the cookie sheet with the bacon-wrapped crackers into a 250-degree preheated oven. I let the crackers bake for 2 hours.
What can You Put on the Bacon Wrapped Crackers?
Instead of using red pepper flakes and herb seasoning, you can use one of the following ingredients listed below.
Parmesan Cheese
Cream Cheese
Shredded Cheese
Jalapeno Slices
Brown Sugar
Herb Spread
.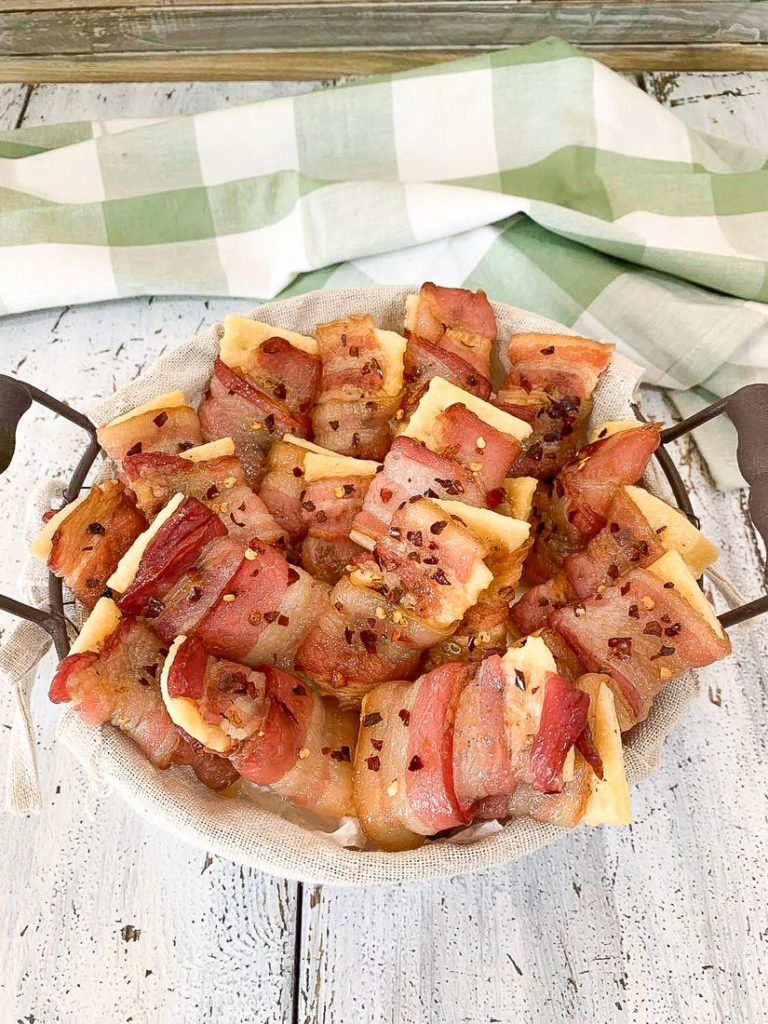 Furthermore, don't forget to store the crackers in the fridge in an airtight container.
Also, you can freeze the crackers in a freezer bag.
Don't the crackers look delicious? These little bundles of goodness make the best party food!
More Appetizers for you to try
Pin Bacon Crackers