Here are 8 Best Homeschool Curriculum Choices to make choosing a homeschool curriculum for your kids easier.
If you're new to homeschooling choosing the perfect curriculum for your kids can get overwhelming, so I decided to make things easier for new homeschool families by sharing my 8 Best Homeschool Curriculum choices.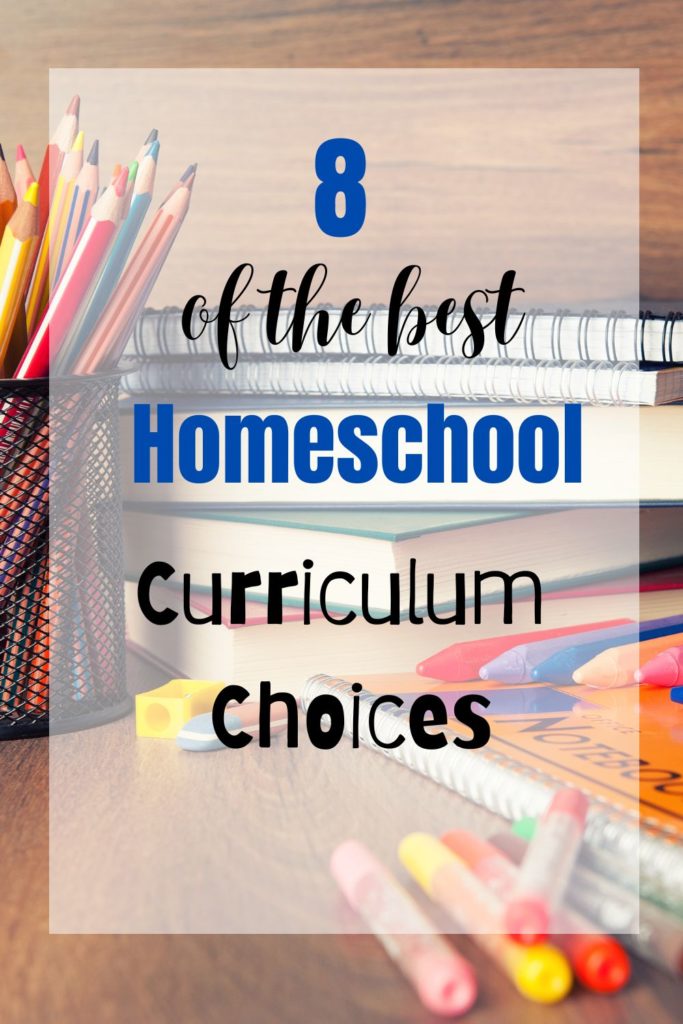 Remember because something may work for my kid may not work for yours!
Also, I tend to lean toward eclectic homeschooling, also known as relaxed homeschooling. I mix and match different resources and tailor the curriculum for my son's learning style.
Truthfully, when my son started homeschooling, I spent too much money trying to find the right curriculum. Quickly I learned that a box curriculum doesn't fit my son's needs, and neither do online homeschool classes.
I wish I could have asked seasoned homeschool moms about different learning styles and the best homeschool curriculum they used for kids with learning disabilities.
That's why I'm sharing my top picks with all of you, and what I found works for my Neurodiverse child.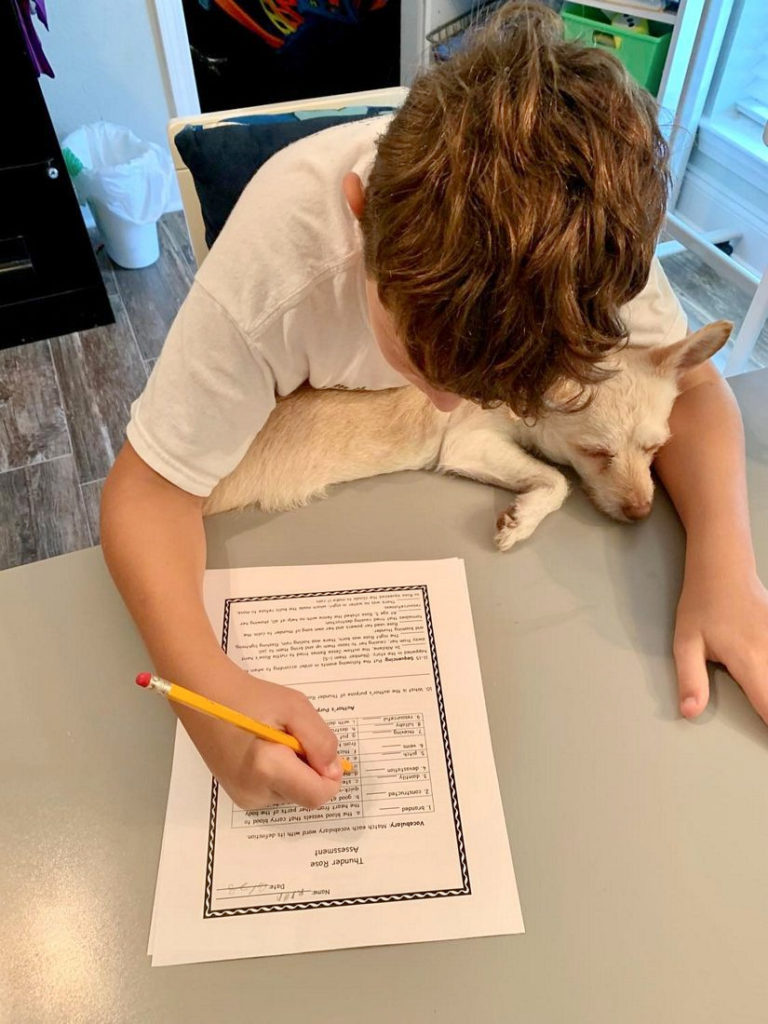 Best Homeschool Curriculum Choices
Furthermore, my homeschool curriculum choices are not in any particular order, even though they're numbered.
Also, I want you to know they have many AMAZING homeschool choices on the market, but I'm sharing what my son has been using for 5, 6, and 7th grade and what is working for him right now!
Best Homeschool Math for Independent Learners
1. Teaching Textbooks
Teaching Textbooks is the perfect math for independent learners! It's super easy to use. I couldn't ask for a better math curriculum for my non-loving math kid! He tried another math curriculum, and it took him 4 hours to finish one assignment.
Now I don't even have to ask him to do his math! Teaching Textbooks 4.0 uses the spiral approach and teaches in plain language. It has a fun interface and uses skills that help reinforce memorization.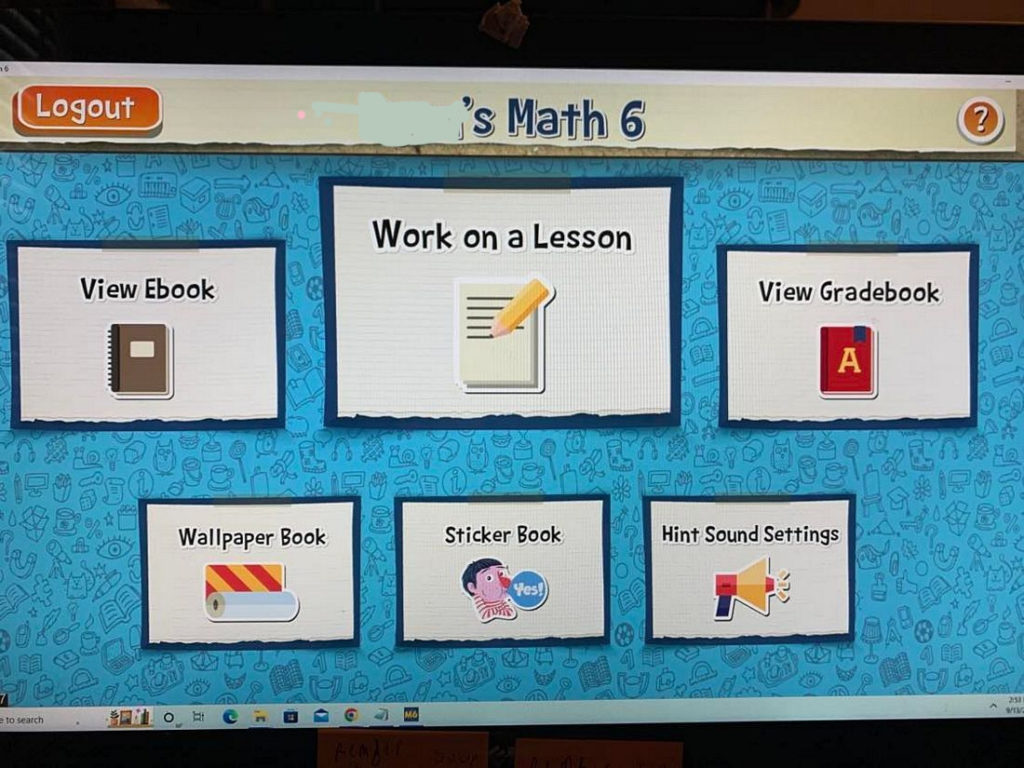 Kids gain problem-solving abilities as well as understanding. The lessons are short. Plus, it teaches and grades online. Kids can do the assignments without their parent's help. You could also purchase a disc or book.
My son and I love this math curriculum and don't plan on switching!! It is a secular homeschool curriculum.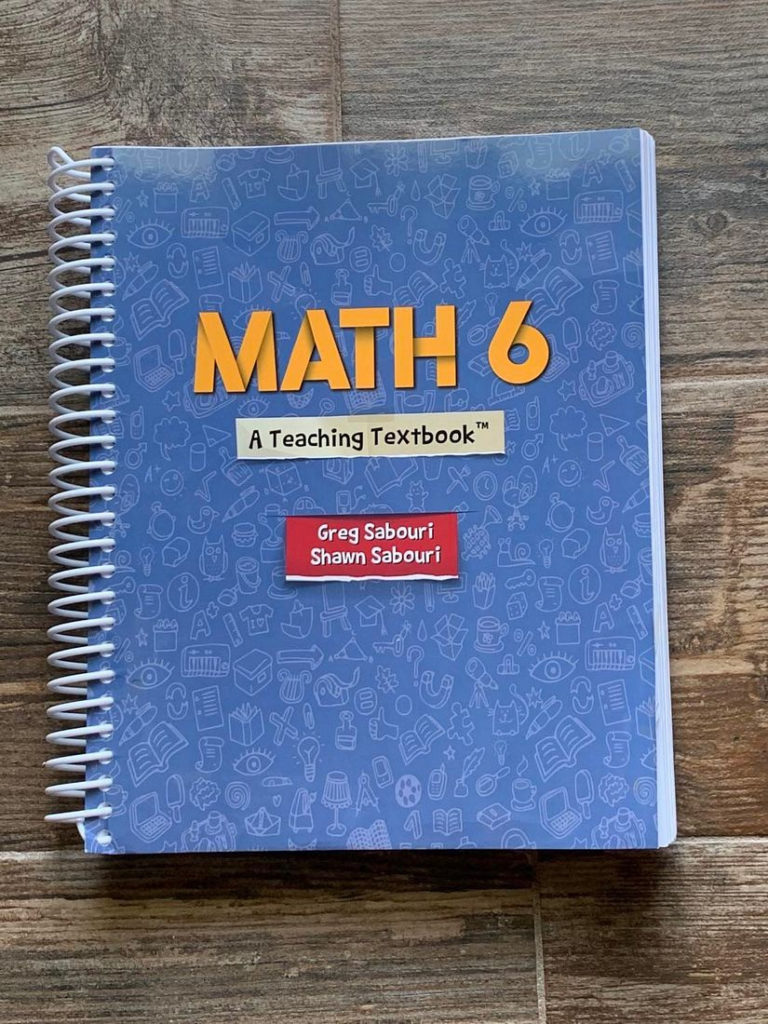 Best Parent-Led Language Arts Curriculum
2. bju Press
Both my son and I love BJU Press English Homeschool Curriculum. My son used it for 5th and 6th grade, he's currently using a different Language Art curriculum for 7th grade.
BJU Press has a biblical worldview. You will find bible stories and scriptures written throughout the chapters.
Homeschool families have two choices when they use BJU press, parent-led or distance learning (DLO).
Of course, we do parent-led classes. I suggest buying the BJU English Homeschool kit for your child's grade level. It comes with the student textbook, teacher's edition w/ CD, tests & answer keys.
BJU is an excellent writing and grammar curriculum. It alternates the chapters from grammar to writing chapters.
There are eight grammar chapters and eight writing chapters. You can use the CD that comes with the teacher's manual to print off extra grammar lessons.
In case anyone is wondering, BJU Press is NOT COMMON CORE!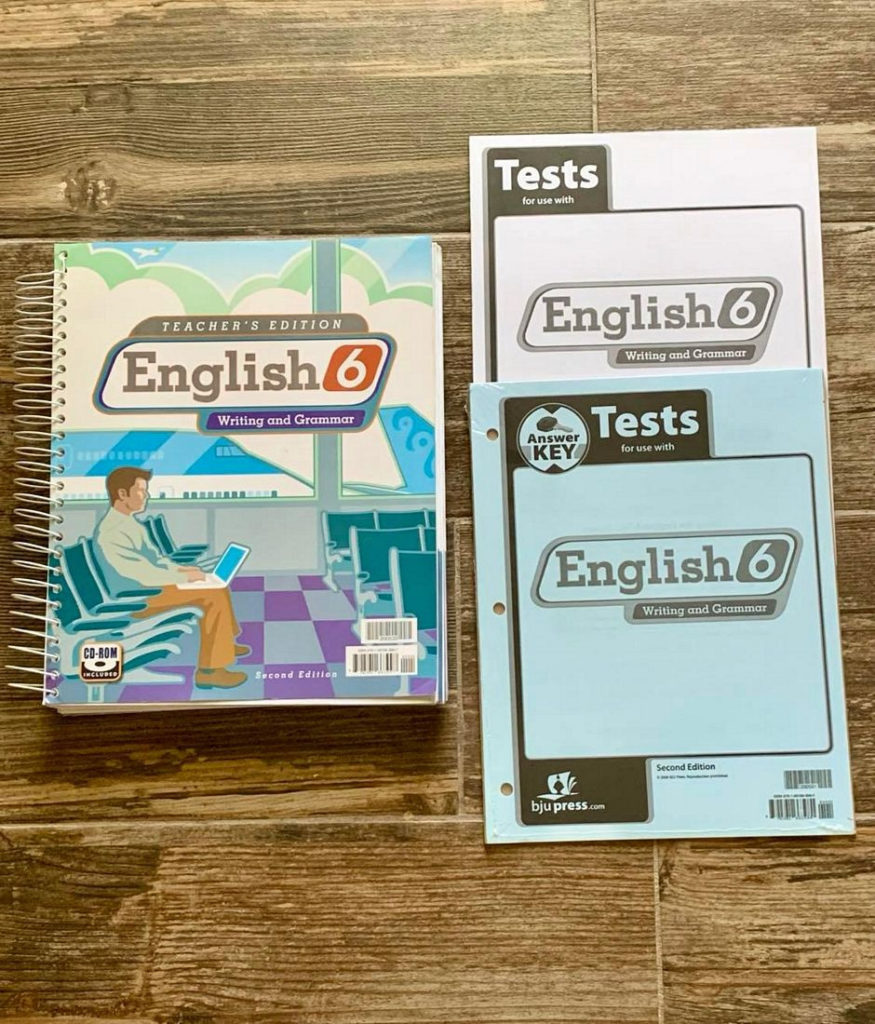 3. Voyages in English
Voyages in English 2018 from Loyola Press is what my son uses now for grammar, writing, and literature. I wish he could have started using this curriculum sooner!
Let's get a few things out of the way. Voyages in English was written by the Immaculate sisters of Immaculata. Voyages in English it is aligned with common core state standards. And it's usually used in schools for kindergarten through grade 8.
No, I have not seen any religion used throughout this textbook. NO, bible verses or any mention of religion. Also, I didn't find this curriculum any more rigorous than my son's previous English curriculum, which didn't use common core standards.
What I love about Voyages in English, it offers AMAZING resources for teachers, parents, and students. It's very user-friendly and helps kids master skills to become better writers, speakers, and thinkers. Plus, my son loves this curriculum!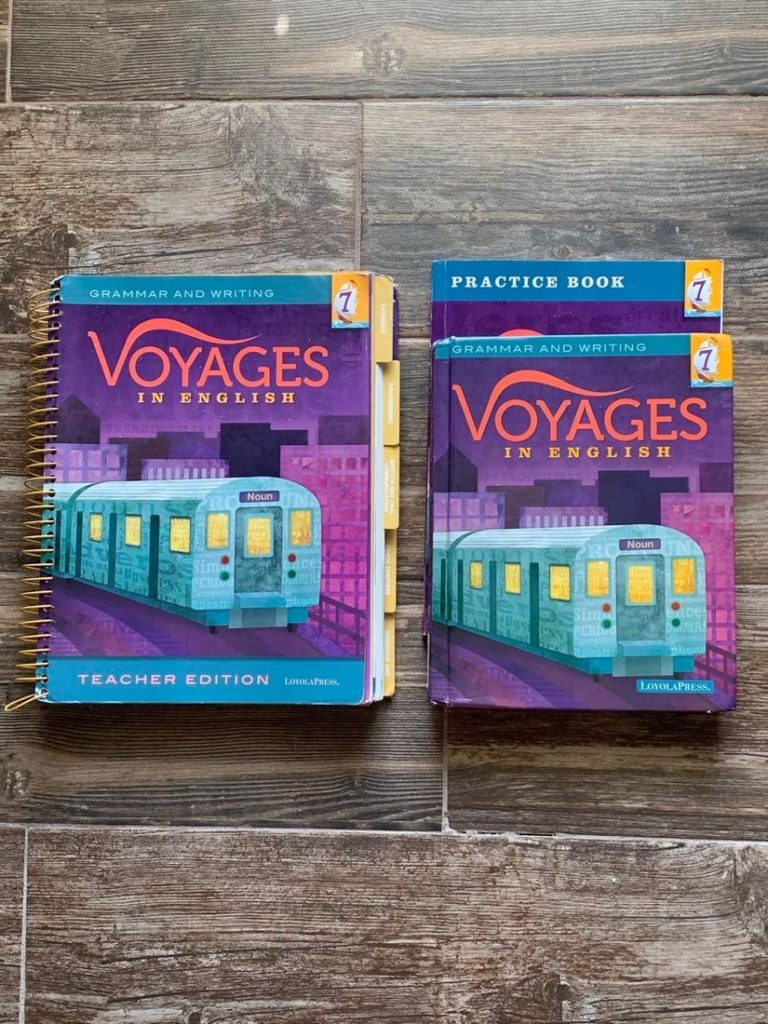 Voyage in English offers the following on their website for teachers, and much more.
Lesson Plans (love, love this!)
Grammar & Mechanics Handbook
Literature Link ( love, love, this!)
Teaching Scoring Rubrics
Student Scoring Rubrics
Monthly Planning Charts
For students, they offer free writing and grammar games for extra practice.
I found this curriculum a bit pricey, but I was able to purchase the teacher's manual, student textbook, and practice workbook on eBay. I bought the test booklet and answer key from Rainbow Resource Center.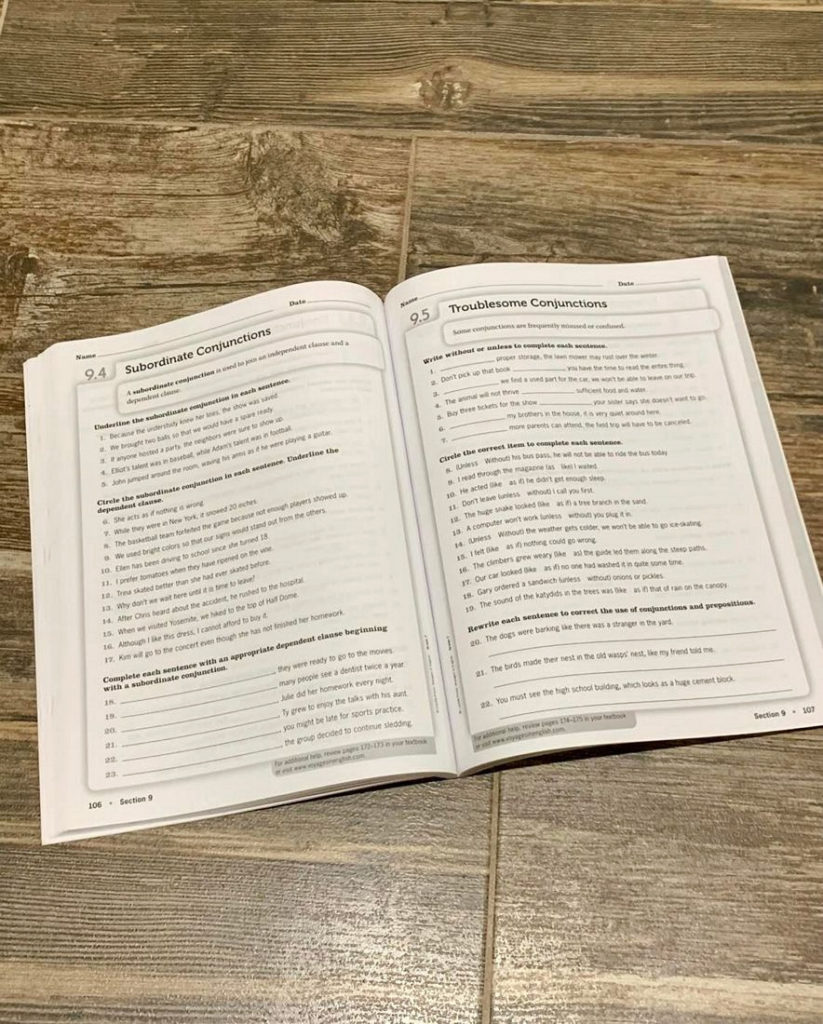 Also, I would like to share that for literature my son uses some of the books suggested from the literature link found on the Voyages in English website, and we find chapter quizzes to go with each book on Teachers Pay Teachers.
Best Homeschool Vocab Curriculum
3. Sadlier Connect Vocabulary Workshop
My son uses Vocabulary Workshop Level C. I was able to purchase the student textbook and teacher's manual online.
I love this curriculum a lot! It has helped build my son's vocabulary. Plus, it's very user-friendly. We also love all the additional practice it offers for each unit on the website.
Of course, I do not plan on switching my son to another vocab curriculum. It's for grades 1 through grade 12, and it's a secular curriculum.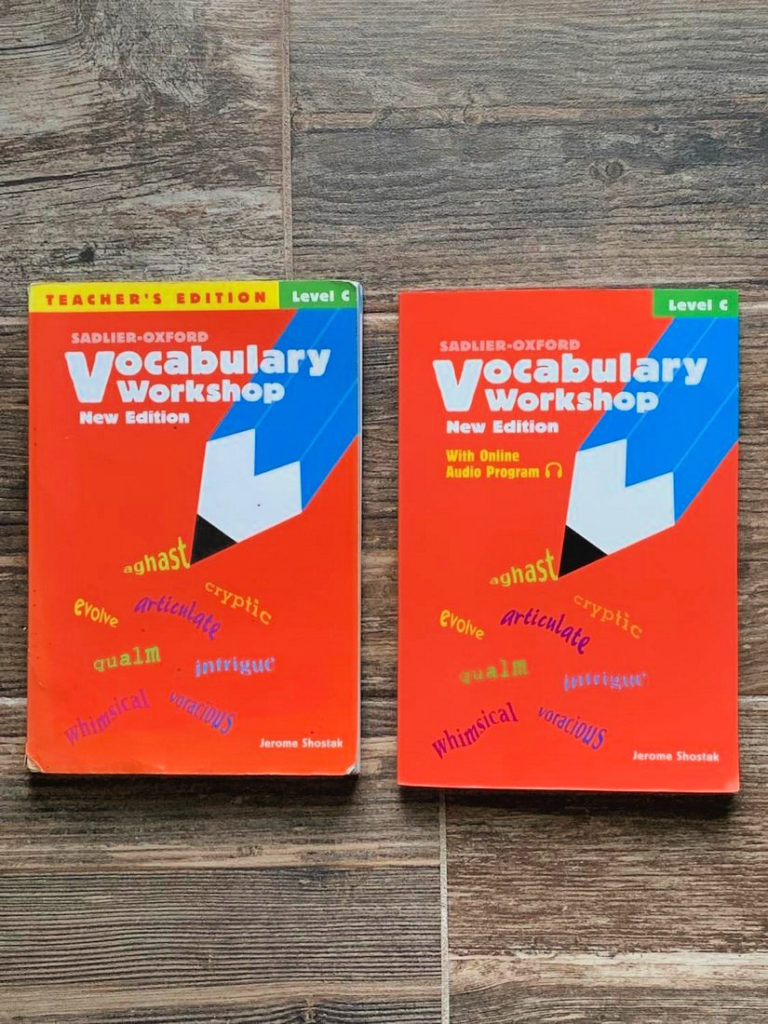 BEST Social Studies Homeschool Curriculum
4. my World Social Studies 2013 Edition
The private school my son once attended used this particular Social Studies curriculum. My son chose to continue using it once he started homeschooling in the 5th grade.
It's a colorful book that uses storytelling and stories about real people to keep kids engaged. Also, something to know grade 5 textbooks come in two parts A (Building Our Country) and B (The Growth of Our Country).
I find that this curriculum has the perfect lessons to teach kids about history, geography, government, and citizenship.
If you decide to purchase this curriculum, I suggest buying the teacher's edition too. I bought my son's books from Amazon and on eBay used. Some teacher textbooks come with a CD that you can download and print tests and quizzes for your student.
Also, on eBay, you can find textbooks, especially for your state.
The only negative thing about this curriculum is that it's only for kindergarten through grade 5.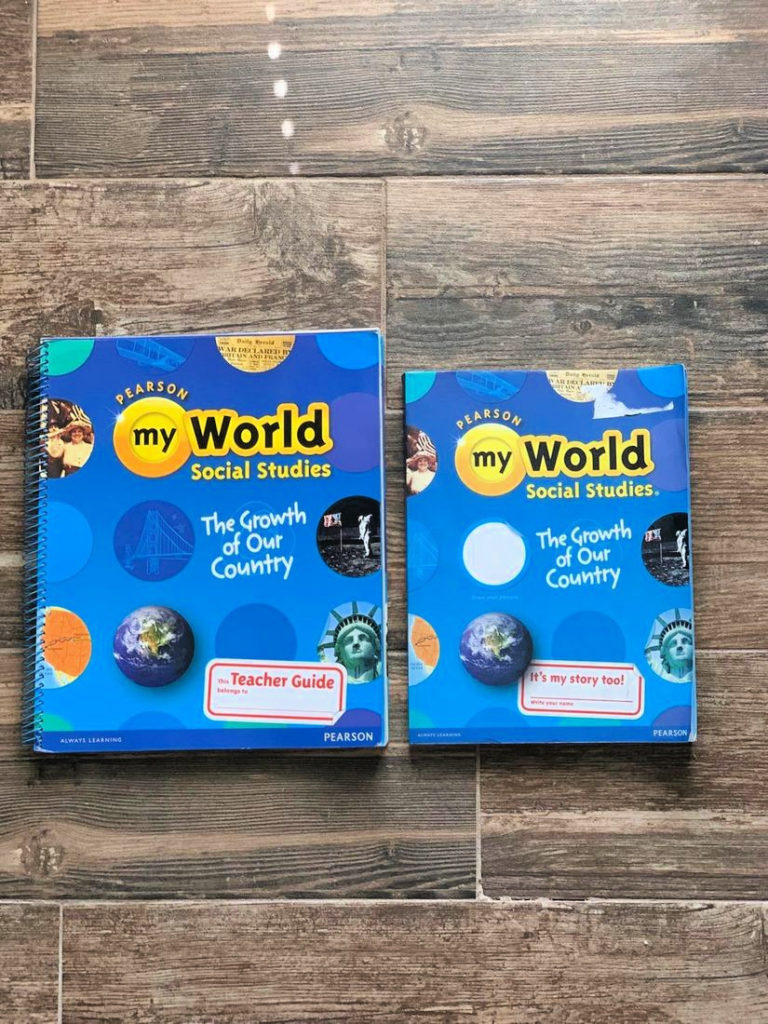 5. my World interactive: Middle ages American History & World History
You can purchase this homeschool curriculum as a bundle at Christian Book .com by SAVVAS (formerly Pearson). The bundle includes a printed, consumable write-in student work text. Also, you get one-year access to the digital resources on Savvas Realize.
The Savvas Realize digital platform includes student and teacher e-texts, student edition PDFs, audio/visual resources, online lesson quizzes, and more. Also, the answers and lesson plans are online in the teacher's guide.
My son recently started using the American History curriculum for grades 6-8, and so far, he likes it. I'm still trying to learn everything.
We supplement the lessons with Curiosity Stream and Crash Course videos.
Best Homeschool Science Curriculum
6. bju Press Homeschool (4th ed.)
This homeschool science curriculum is offered, for grades 1 through grade 12 with a choice of either distance learning (DLO) or parent-led classes. I chose to do parent-led classes, for 5th and 6th grade with my son.
My son and I love this science curriculum. We found it kept my son engaged and eager to learn. It has lots of hands-on activities. It also integrates the biblical worldview throughout the lessons.
If you purchase a BJU Press science curriculum, I recommend buying a logos science experiment kit to go with the lessons. Don't forget you'll need a teacher's edition when you purchase the student textbook. This curriculum is a bit pricey, but you can find used books on eBay or Amazon.
Also, home science tools online offer the science kits for BJU Press too.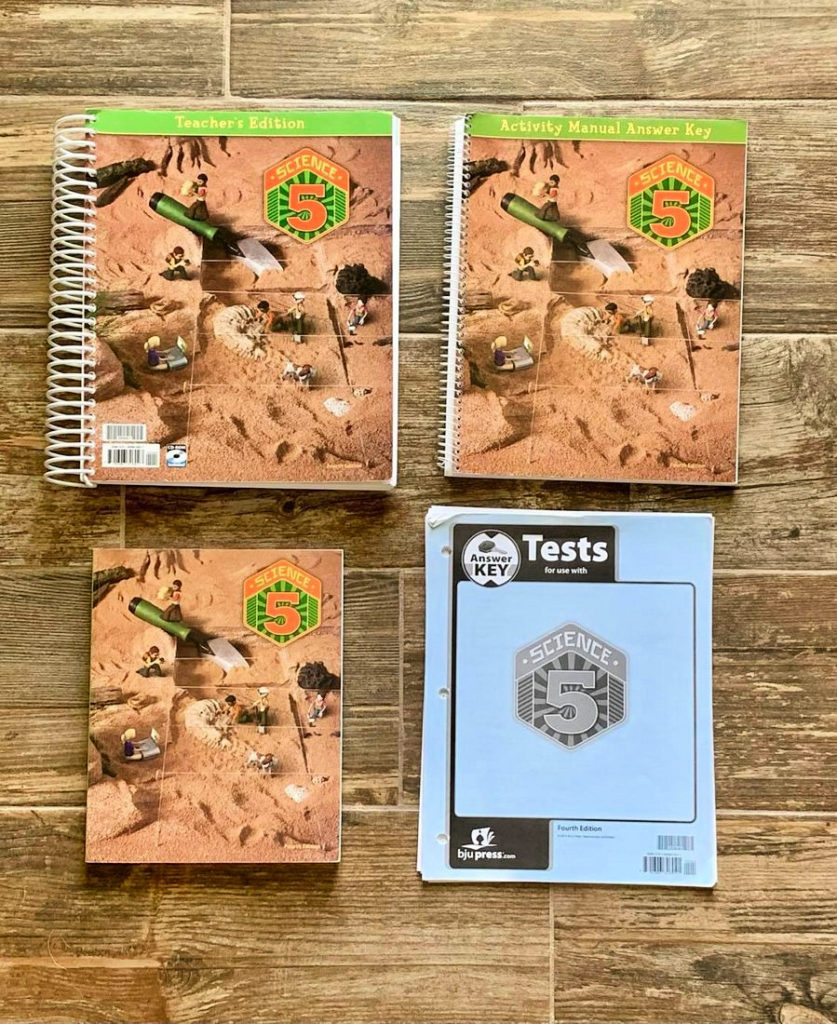 7. The Rainbow -Junior High Science curriculum
Let me start by saying we're impressed already with The Rainbow- Junior High science curriculum. My son has been using this science curriculum for a few months and loves it.
He likes that the courses only take three days a week to do. Two of those days are textbook days, and the third day is a lab day. On textbook days, he reads the text material and answers the questions. Usually, it takes my son 30 minutes to complete a lesson.
On lab days, he gets out his lab kit and lab workbook. Each lab starts with the list of things he will need. My son does his labs independently, which typically takes him about 45 minutes.
This curriculum is AMAZING, and there are so many things we love about it. You have to read about it to understand why I'm so excited that I found this curriculum for my son! My son does watch a video after he completes each lesson to reinforce what he's learning.
Additionally, this science curriculum can be used for high school credit even when it's used for earlier ages. Check out the following information about high school credit.
The Rainbow is a two-year, lab-based science curriculum for homeschoolers typically in grades 7-9. The Rainbow comes with all the lab equipment and supplies needed, or you can buy it separately.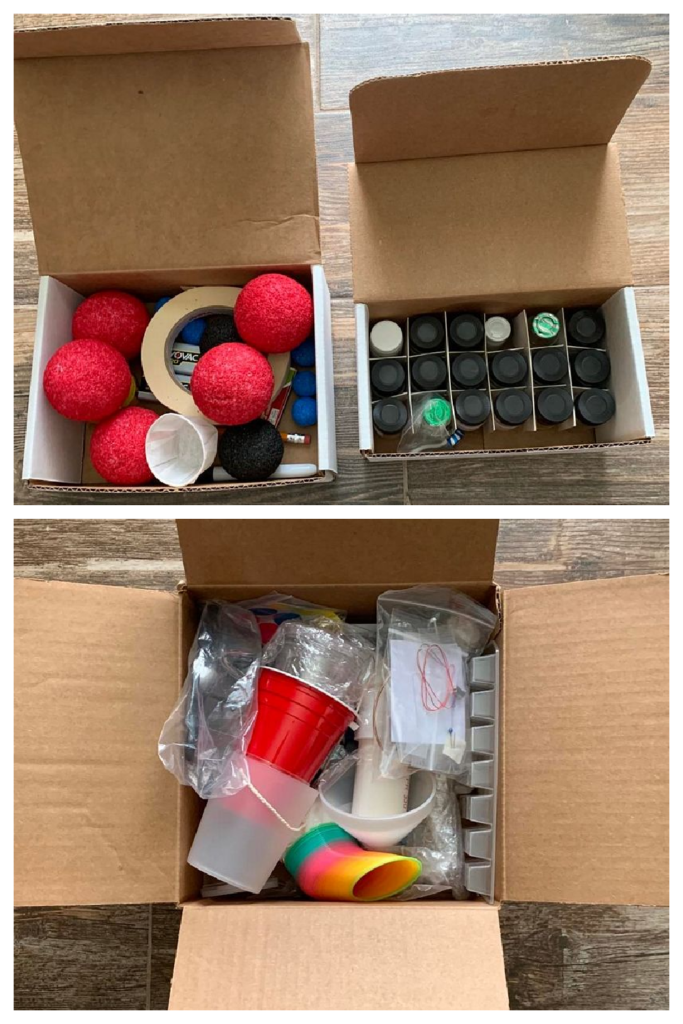 I do find this curriculum a bit pricey, but in my opinion, it's worth every penny! I, however, got lucky and bought all the textbooks on eBay after stalking that site for months. Including a physical copy of the Rainbow teacher's helper. Then I purchased the equipment set and renewable supplies I needed for Rainbow Year 1.
Note: the teacher's helper is an online version now, not a physical copy.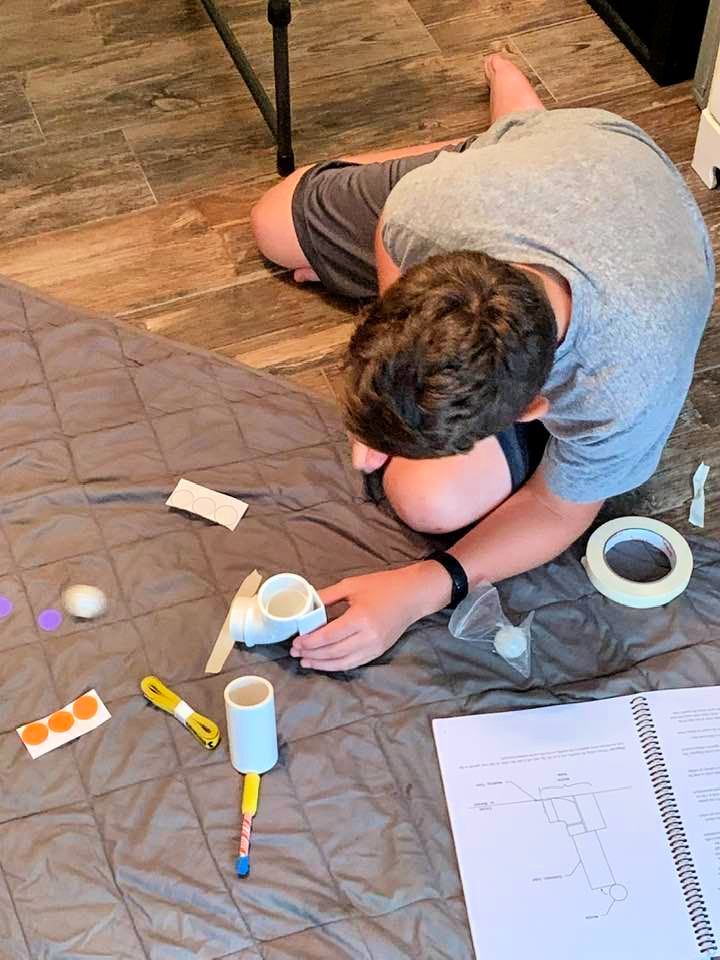 Best Homeschool Spanish Class for Beginners
Remember at the beginning of my post, where I first started writing 8 Best Homeschool Curriculum Choices? I mentioned we use many different resources for my son's homeschool education. Well, Spanish is one example of this.
My son takes Spanish Conversations for Beginners on Outschool with Mrs. Evelyn Joy. The class is for learners 10-14 years old and not necessarily only for homeschoolers.
It's an ongoing class that's once a week. It's also affordable ($7 per class) to help kids afford to take the Spanish lessons. Taking the class weekly will help kids build on their knowledge of Spanish. Plus, after each class, the teacher sends an email with notes and everything the kids learned in the class that day in case the kids want to practice before their next class.
I searched everywhere on the internet to find a perfect Spanish class and teacher for my son when I stumbled on Spanish Conversations for Beginnings on Outschool.
If you're looking for Spanish lessons for your child, I highly recommend you check out all of Mrs. Joy's classes. My son loves her classes, and I know your kids will too. She's AMAZING with her students!
Also, if you're a new user of Outschool, use my referral link to get a $20 USD credit to try Outschool! Don't forget to check out Mrs. Evelyn Joy's Spanish classes.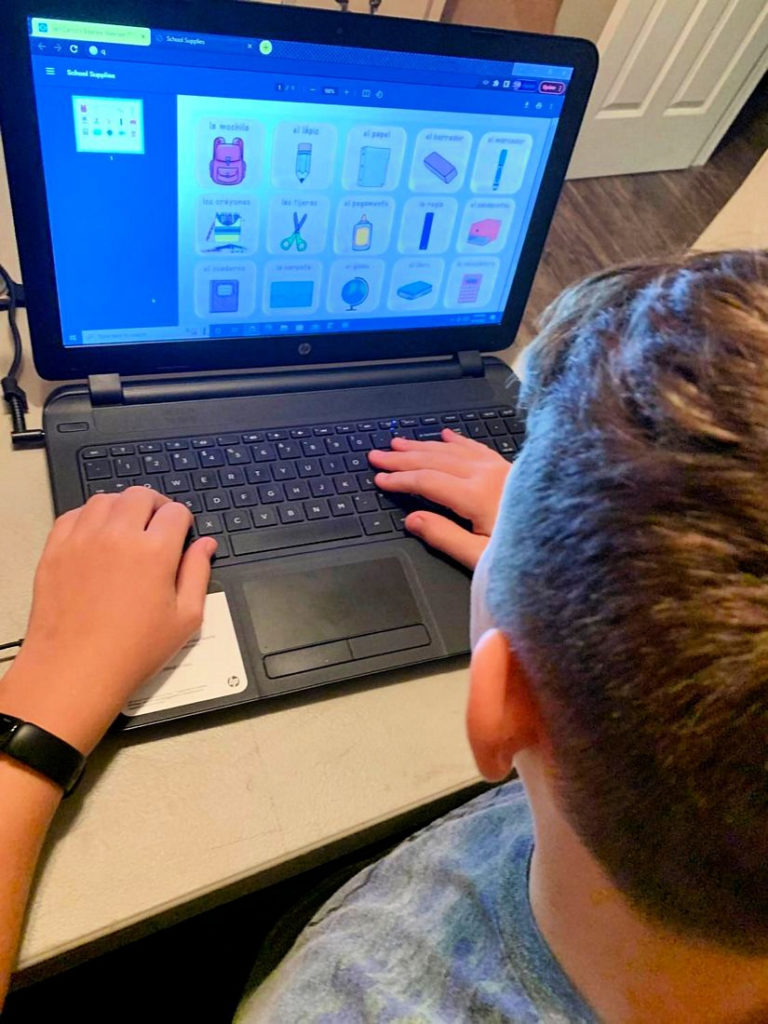 If you want to save money on any of the books I mentioned in my 8 best homeschool curriculum choices, try some of the following websites.
Amazon
eBay
Abe Books
Thrift Books
What do you think about the 8 best homeschool curriculum choices I listed? Was any of your favorites mentioned?
Oh! I almost forgot about handwriting. My son uses Handwriting Workbooks from The Good and The Beautiful and Level 6 for 7th grade this year. Check out some of the samples.
Pin the 8 Best Homeschool Curriculum Choices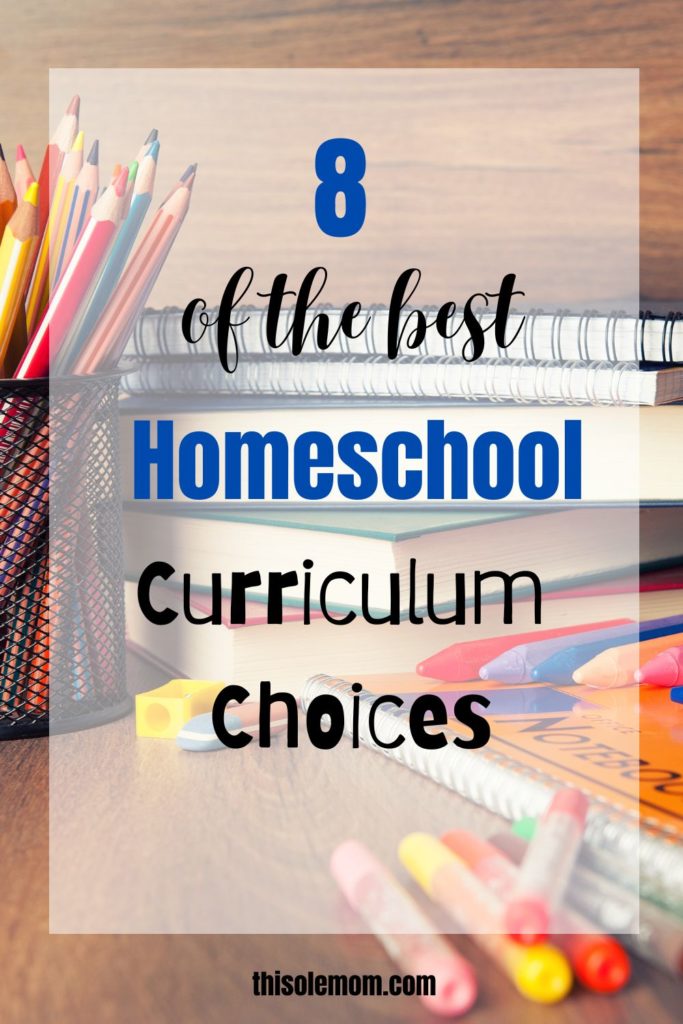 Here are a few homeschool Printables for you