These four beautiful and bright Homeschool Wall Art Printables will brighten up any homeschool room or space. Plus, they're FREE to print out and frame!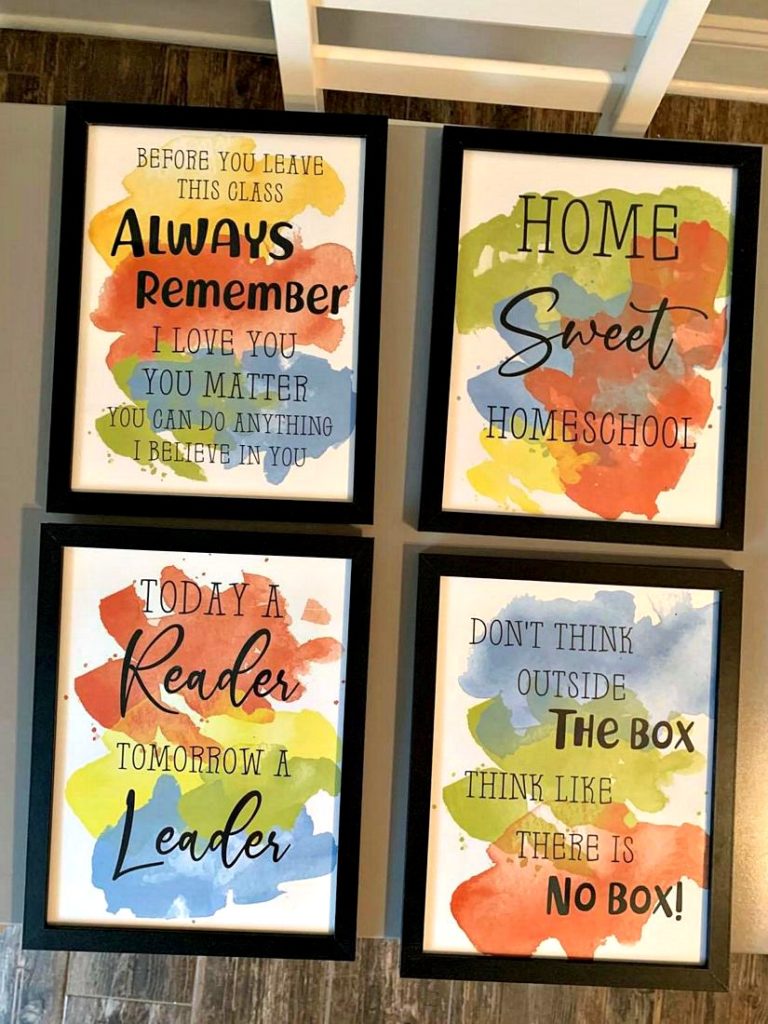 If you're looking for a fun way to decorate your classroom or homeschool space, look no further!
Each printable has a splash of orange, lime green, blue, and yellow.
As you can see, the frameable wall decor looks like watercolors were splash over them.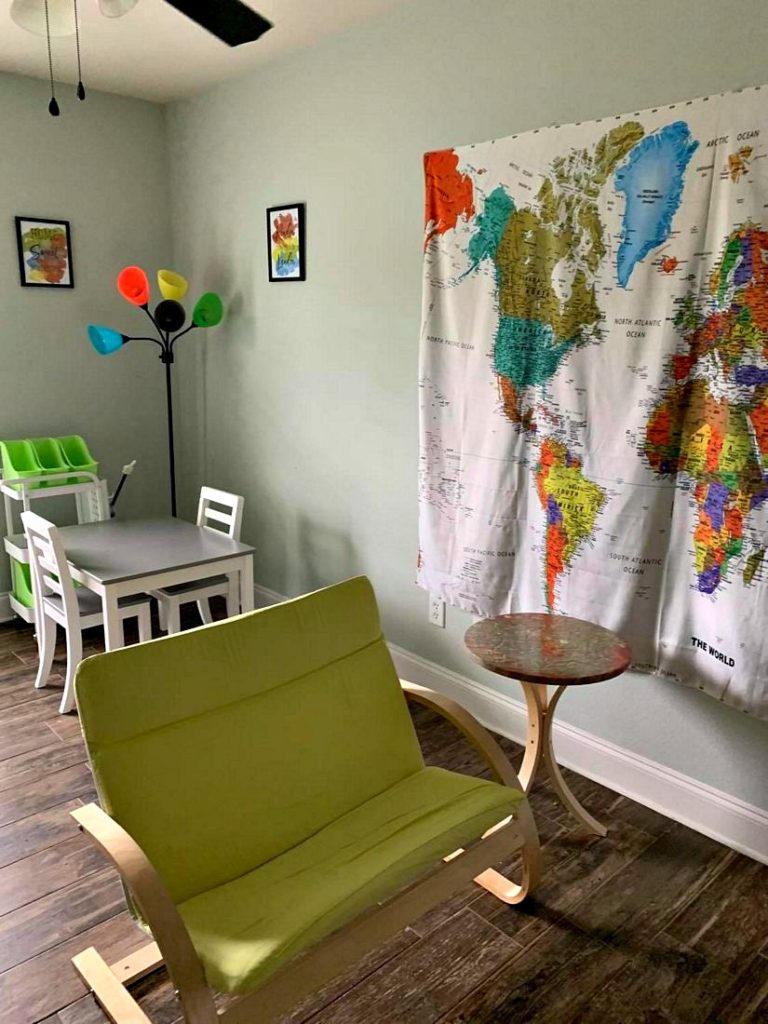 We love the way the Homeschool wall art printables add color to our homeschool class.
Also, my son enjoys reading the motivational quotes on the printables.
I made these printables after searching on Etsy and Amazon for wall art to hang but, I couldn't find anything colorful.
Everything I found was in black and white. I knew I wanted printables that were bright to bring out the colors in my beautiful World Map tapestry (80×60) that I bought online from Amazon.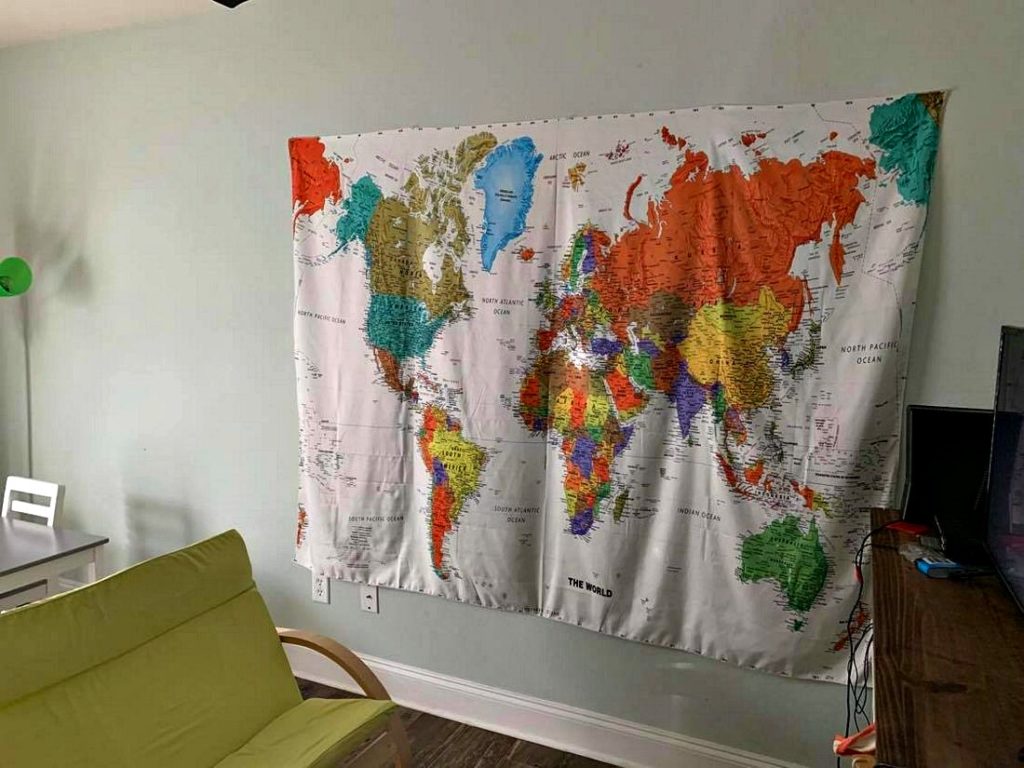 The first printable I made is my FAVORITE out of the four printables! The quote is from a pillow I found on Amazon.
" Don't Think Outside The Box Think Like There Is No Box!"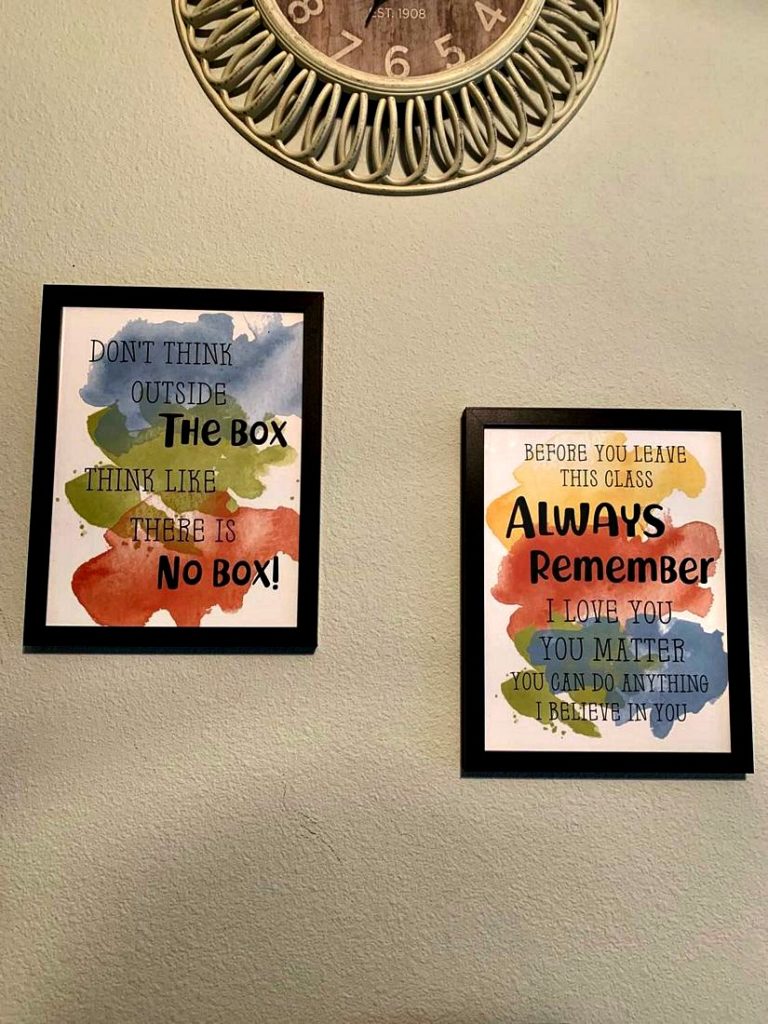 The second printable is my son's favorite!
"Before You Leave the Class Always Remember I Love You, You Matter, You Can Do Anything, I Believe In You."
Of course the third printable is one of my favorites too! LOL
"HOME SWEET HOMESCHOOL" I think any homeschooling parent will love this printable.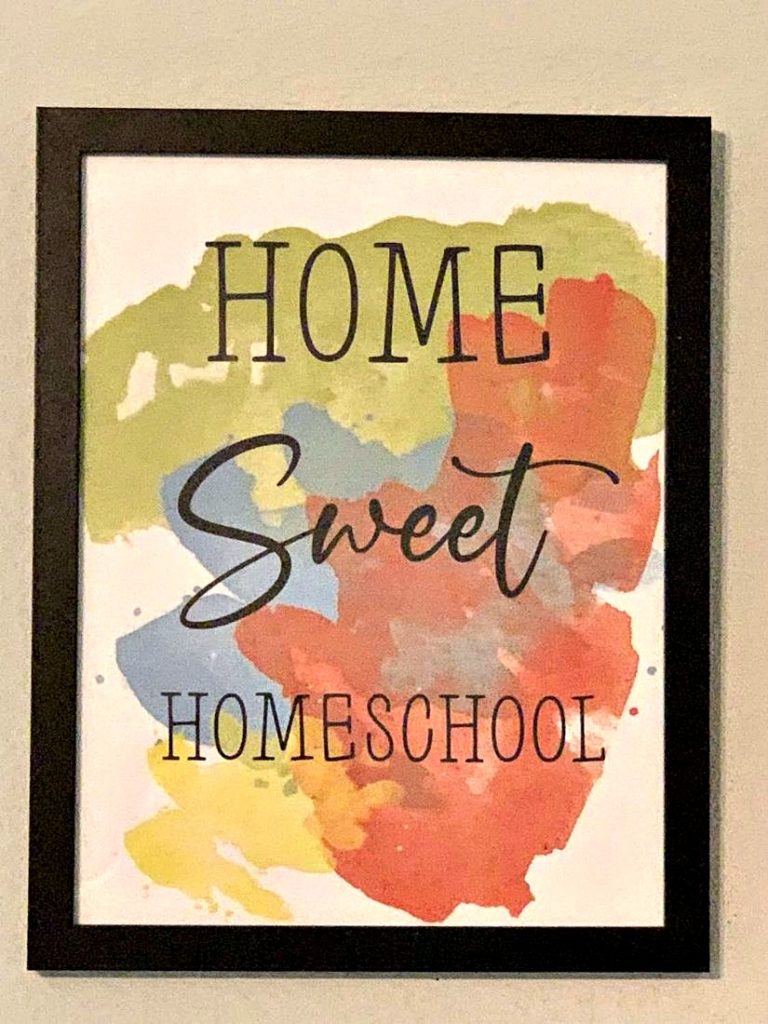 Heck! Honestly I think all four of the homeschool printables are my favorite.
Here's the last printable that I made. I think it would look great in a reading nook.
"Today a Reader Tomorrow a Leader."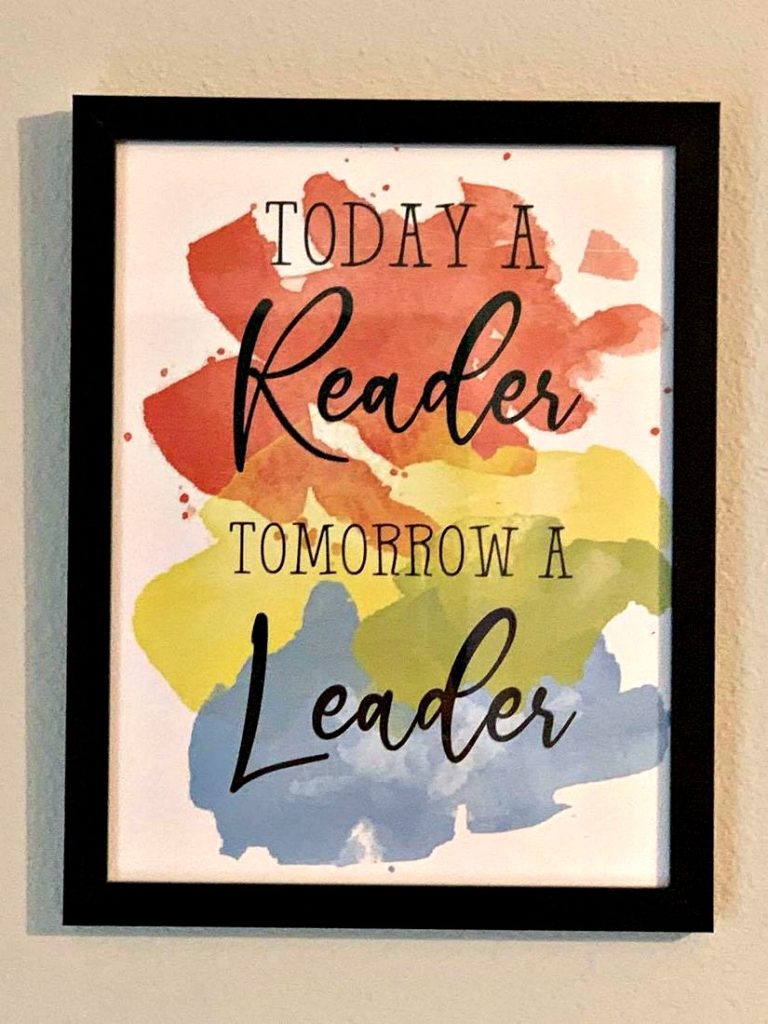 Which Homeschool printable is your favorite?
How to print the Homeschool Wall Art Printables
To print out the printables, download each and print on cardstock.
Frame the printables and place them on a tabletop, shelve, or hang on a wall.
We used 8 1/2 x 11 black frames that we purchased from Hobby Lobby. You could also use document frames from the Dollar Tree.
Note- I had my homeschool printables printed at Office Depot so the colors would turn out vibrant. You could print yours at home, bring them to Staples, Office Depot, or any office supply store.
Now Click on each title to download and print out the printable or printables you want.
I hope you enjoy these beautiful and motivational printables. Also check out my Homeschool Door Hangers.
Pin these Wall DEcor Printables