This Patriotic Cookies and Cream Dip is a fun and delicious treat perfect for celebrating any patriotic holiday.
It's an excellent choice for a dessert to serve that everyone will love!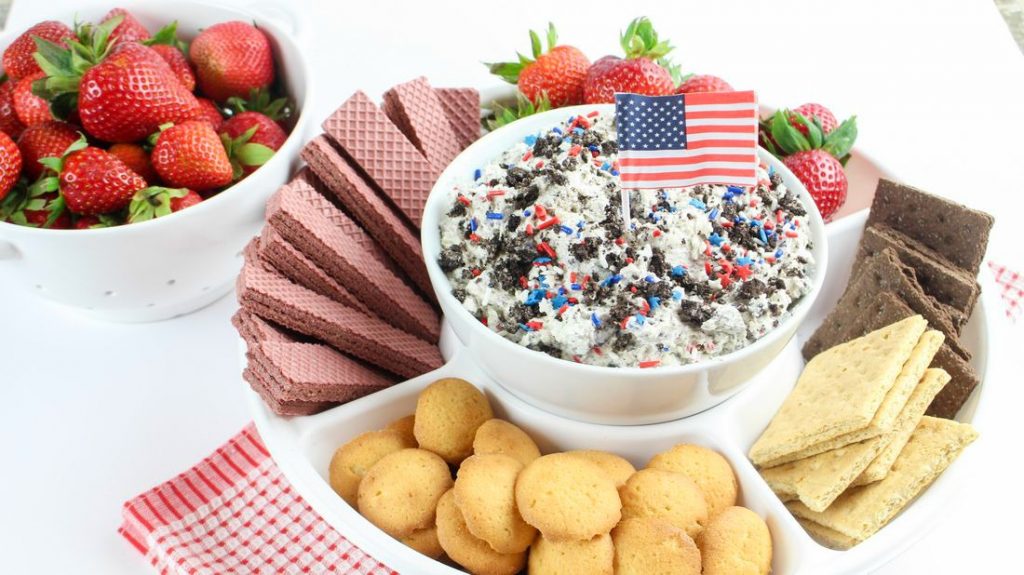 If you love Oreos then this Oreo Dip with cream cheese, cool whip, crushed Oreos, and Oreo Cookies and Cream pudding mix would be perfect for you.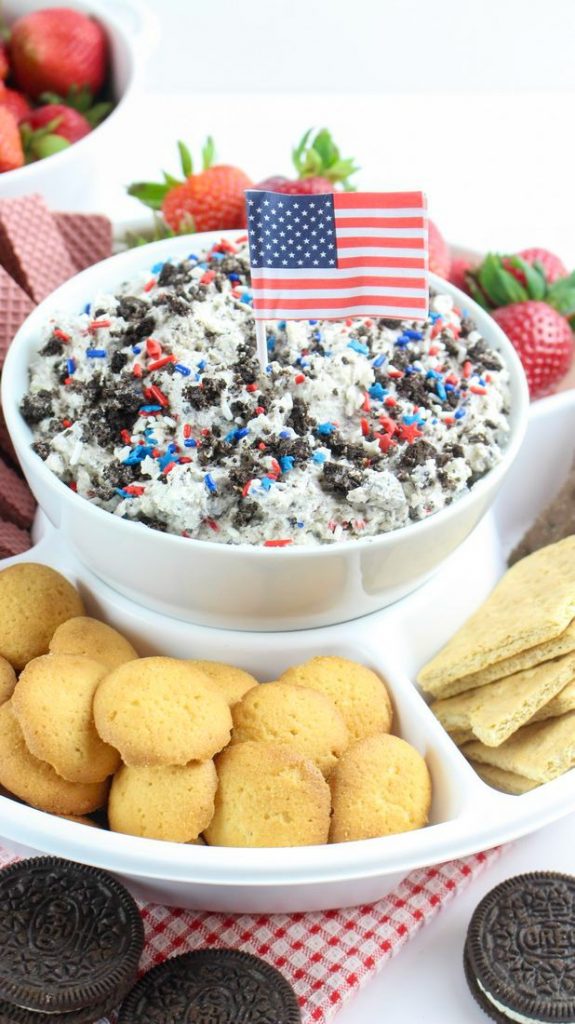 Though I can promise you this dip will taste AMAZING! I can't promise you, it's good for your waistline.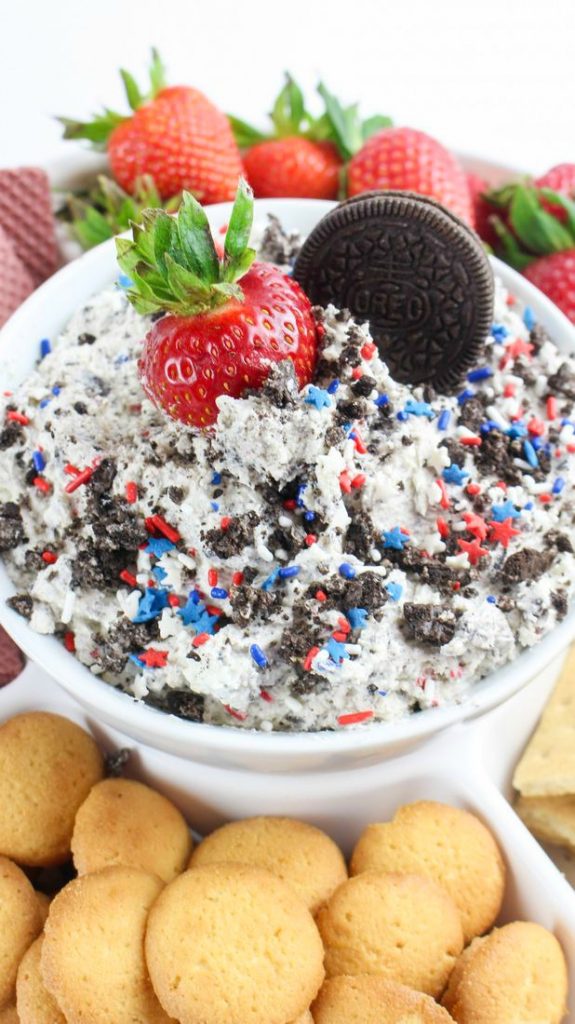 If you're watching your waistline, then you need to choose strawberries or some fruit to eat and dip into the Cookies and Cream Dip instead of using cookies.
Which probably won't make a difference sense the dip is full of yummy goodness!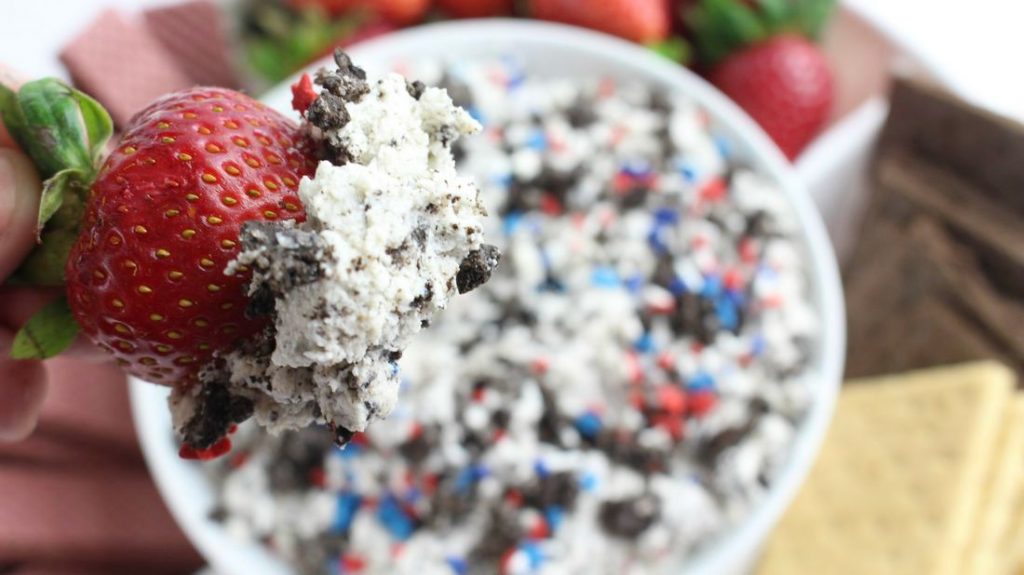 Oh GEEZ! I almost forgot to mention the sprinkles. We cannot forget about the SPRINKLES!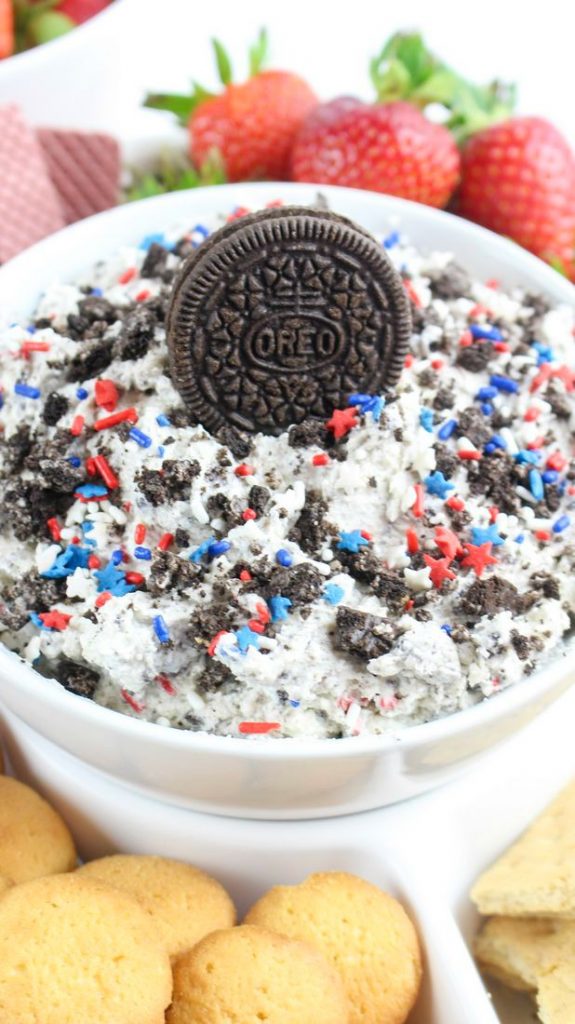 Our oreo dip snack isn't just delicious but, it's also festive.
Every patriotic theme dessert deserves some red, white, and blue. And, bright colorful stars!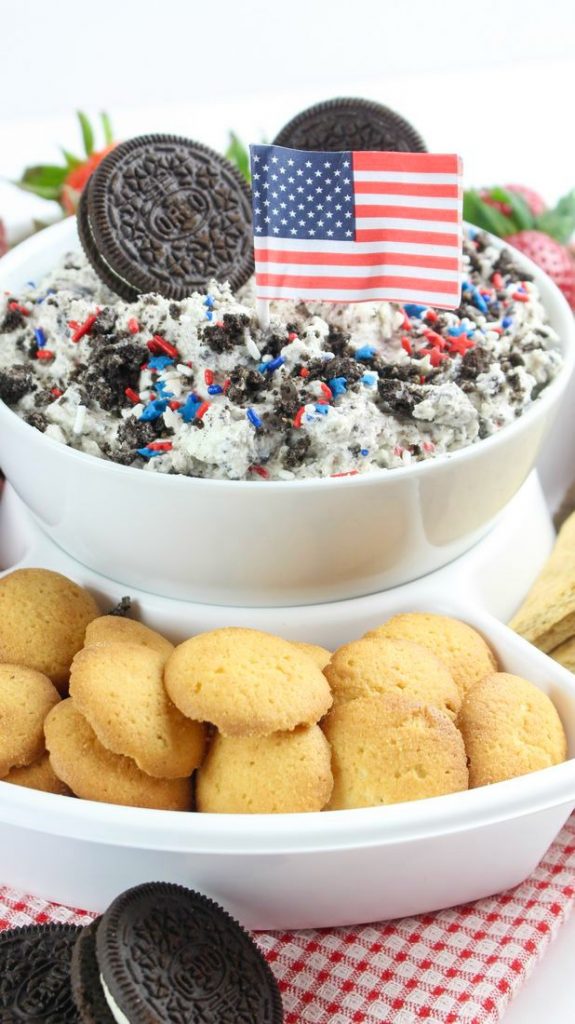 Even though, this patriotic appetizer or should we say patriotic dessert?!
Is filled with calories it's okay to say "WHO CARES" sometimes, especially when we are celebrating the Fourth of July!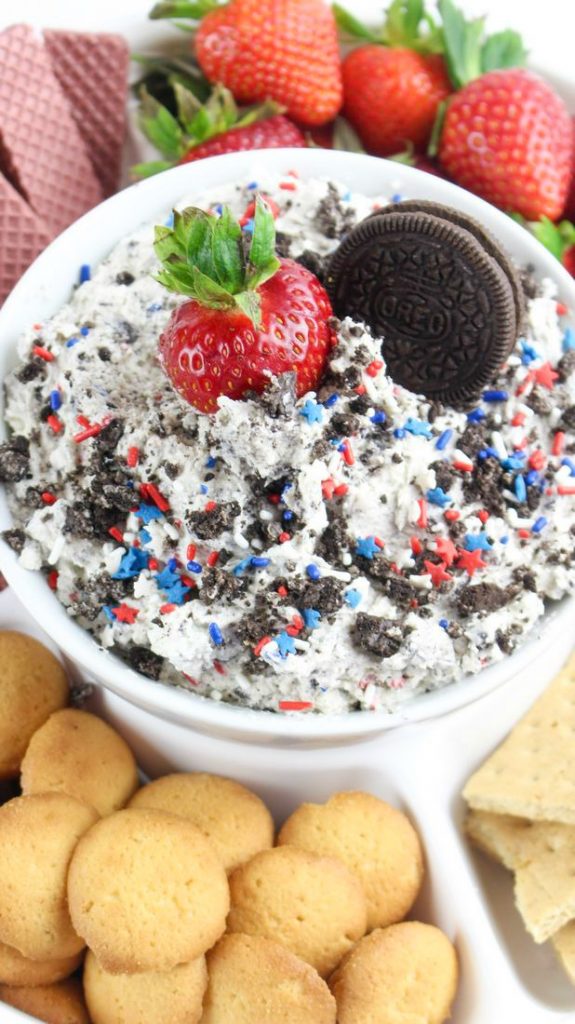 So grab your dip and cookies and start dipping.
Also, you might enjoy my Patriotic Cookie Bars and my Captain America Fruit Tray.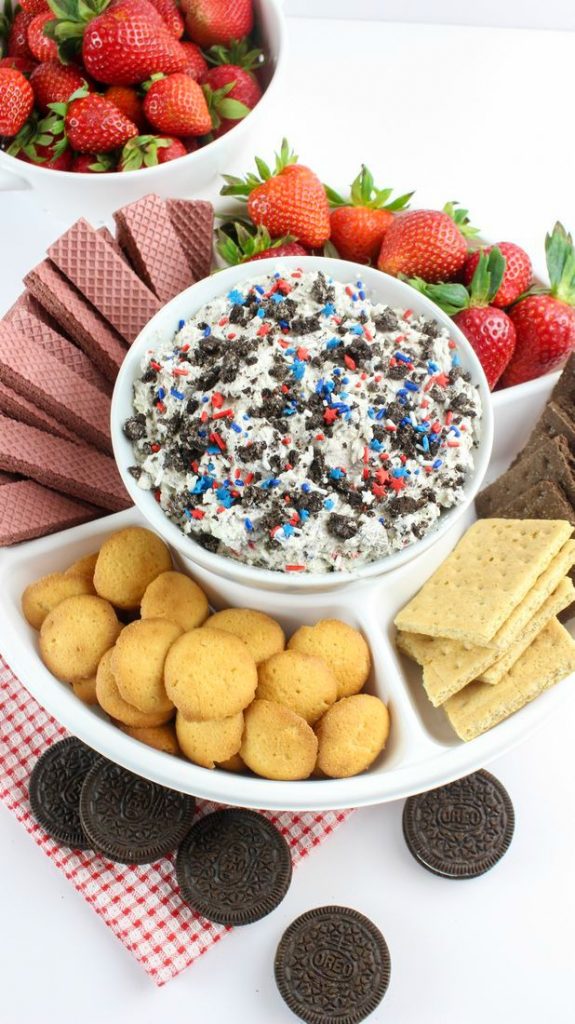 Be prepared when serving this Patriotic Cookies and Cream Dip at gatherings to have people beg you for the recipe.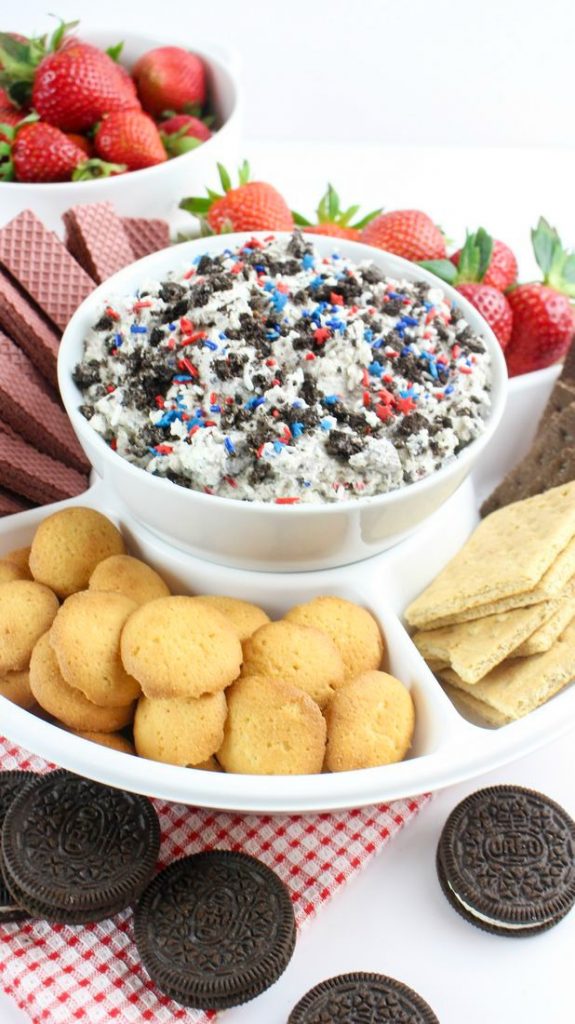 Every year when I bring this cookie dip to my Aunt's Fourth of July party, I have people asking for the recipe.
Instead of giving my recipe to family members, I would prefer to give it to a bunch of strangers.
What if one-Fourth of July all my relatives show up with the same dessert dip? LOL!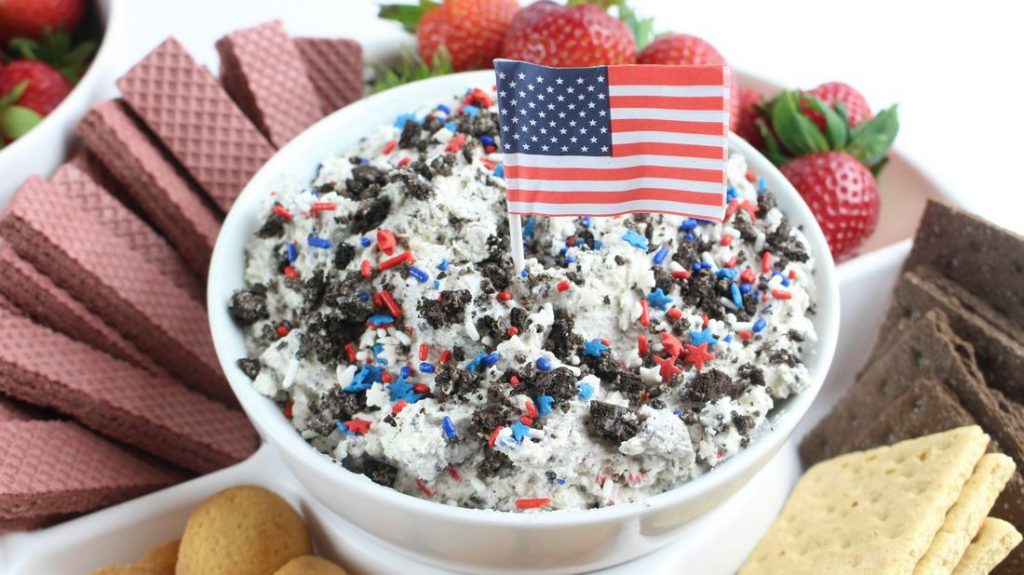 How to Make Patriotic Cookies and Cream Dip
First, to make the cookies and cream dip use a medium mixing bowl and add the butter and cream cheese to it. Next, using an electric mixer beat the butter and cream cheese for about 3 minutes.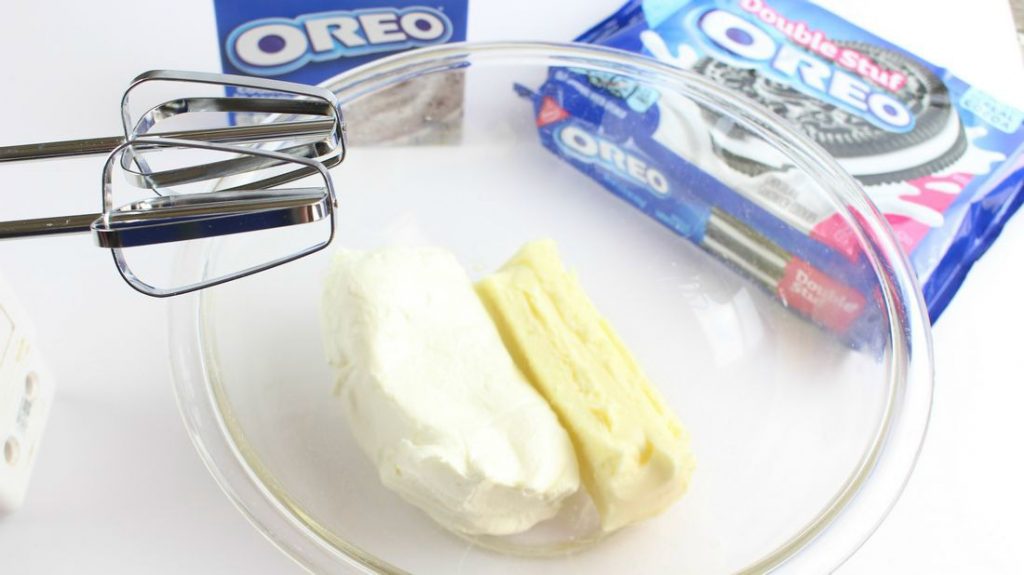 Second, fold in the cool whip whipped topping. Then sprinkle the powdered sugar on top of the mixture and stir well.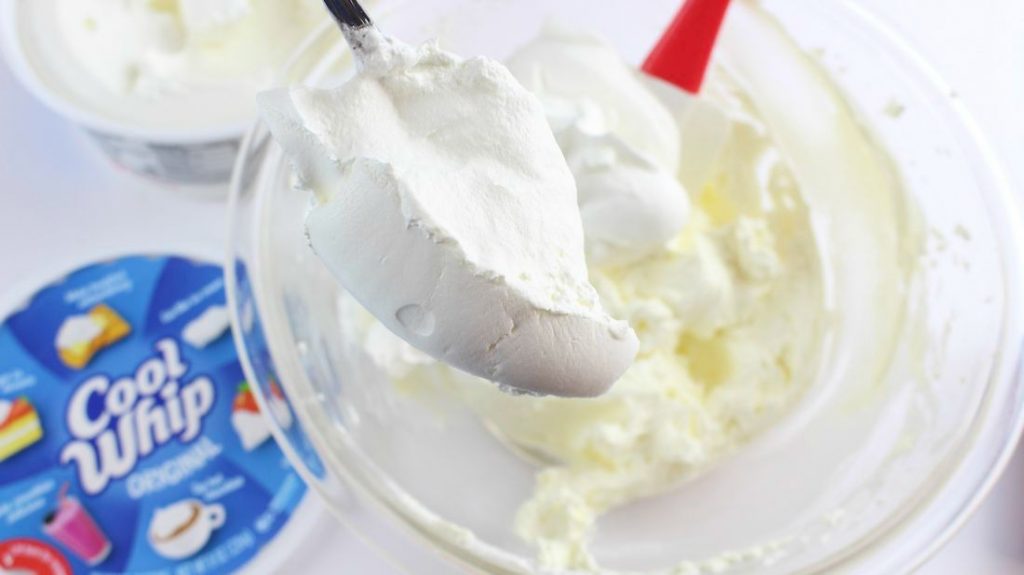 Third, sprinkle the dry cookies and cream pudding mix into the dip and mix well. Next, fold in the crushed Oreos minus three tablespoons. Set three tablespoons of crushed Oreos aside to use for garnishing.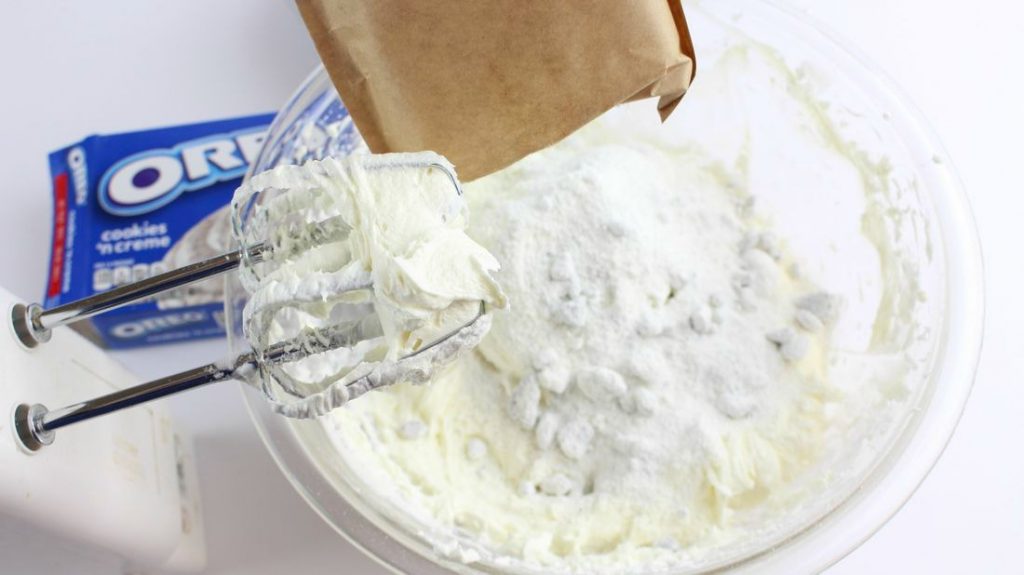 Fourth, stir in 1/4 of the patriotic sprinkles and mix well. Next, transfer the dip into a serving bowl. Cover the dip loosely with saran wrap and refrigerate overnight or for at least 2 hours.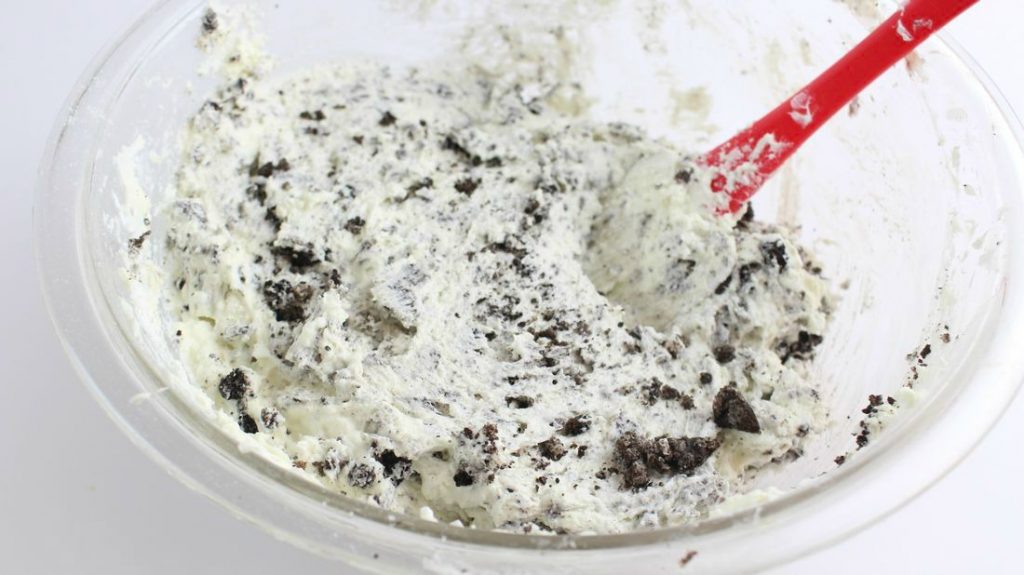 Last, before serving sprinkle the remaining crushed Oreos and sprinkles over the cookies and cream dip. Top off with a Oreo cookie and enjoy!
Doesn't this cookie dip look sinfully AMAZING? It's the perfect dip for Fourth of July, Labor Day, or any Red, White, and Blue patriotic celebration.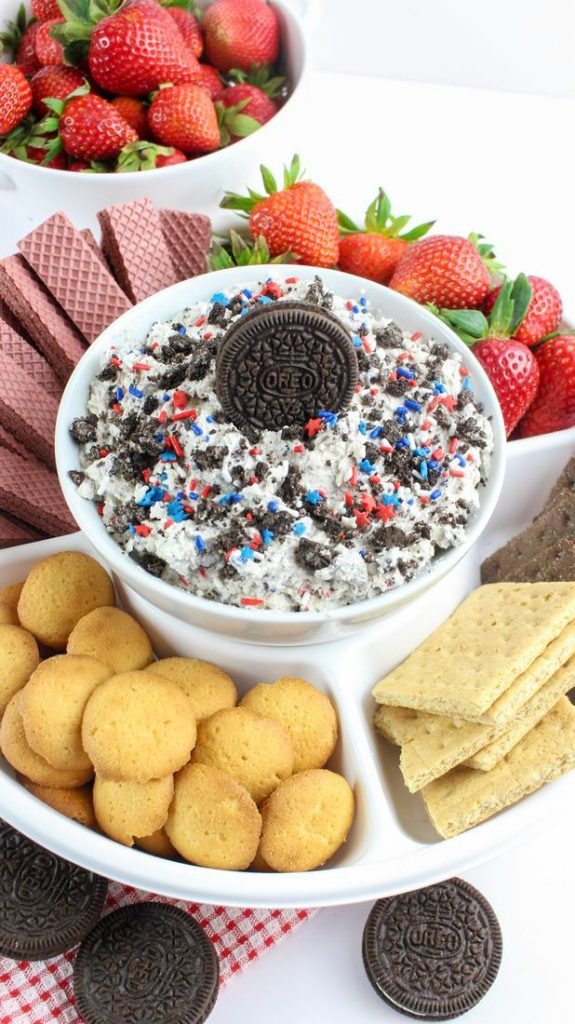 What can you serve with the Dip
You can serve the following and more with this delicious dessert dip recipe:
Fresh Strawberries
Nilla Wafers
Graham Crackers
Wafer Cookies
Pretzels
Apple Slices
Animal Crackers
Teddy Grahams
Oreos
PIN ME