These No Bake Melting Snowman Cookies make a cute and simple treat or activity for kids. Kids can help decorate these snowmen along with frosting the cookies.
Additionally, this would make a great edible gift packed in a cookie box. It also makes an adorable dessert for kids classroom Christmas parties. Hence it's a great winter or snow day activity.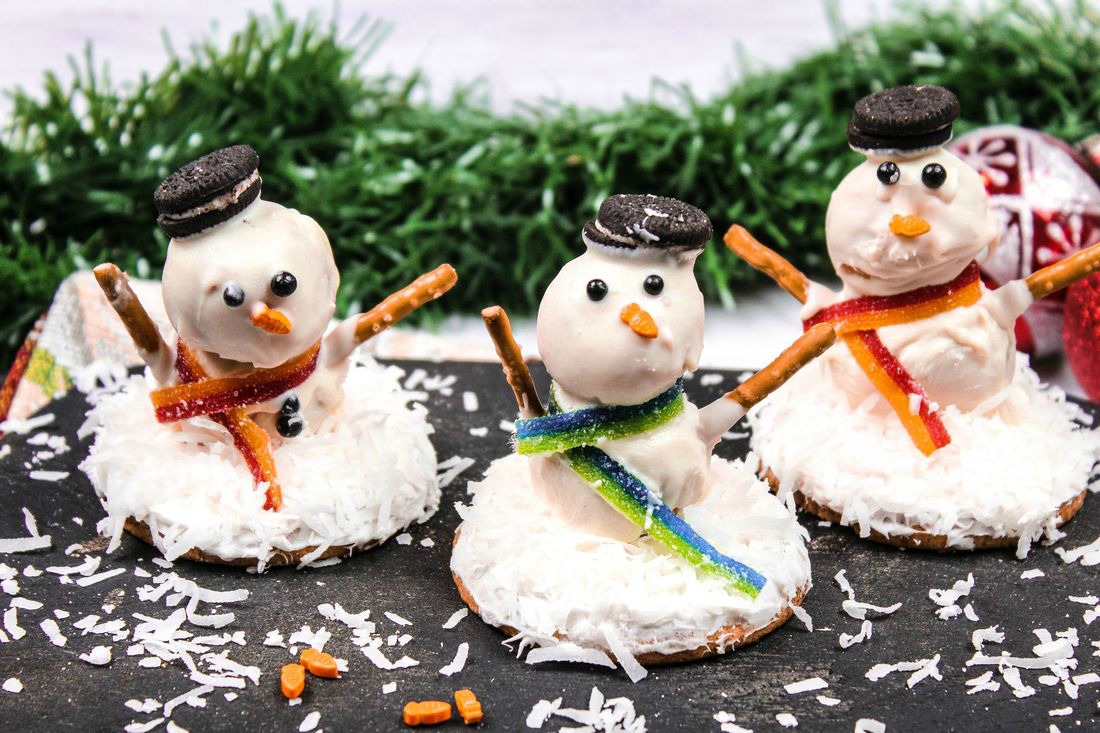 This is the perfect activity to keep kids busy when they're out of school for the holidays.
These are pretty easy to put together using Oreo cookies and donuts which makes this recipe a no bake recipe.
Additionally, these no bake cookies are made with white chocolate chips and frosting.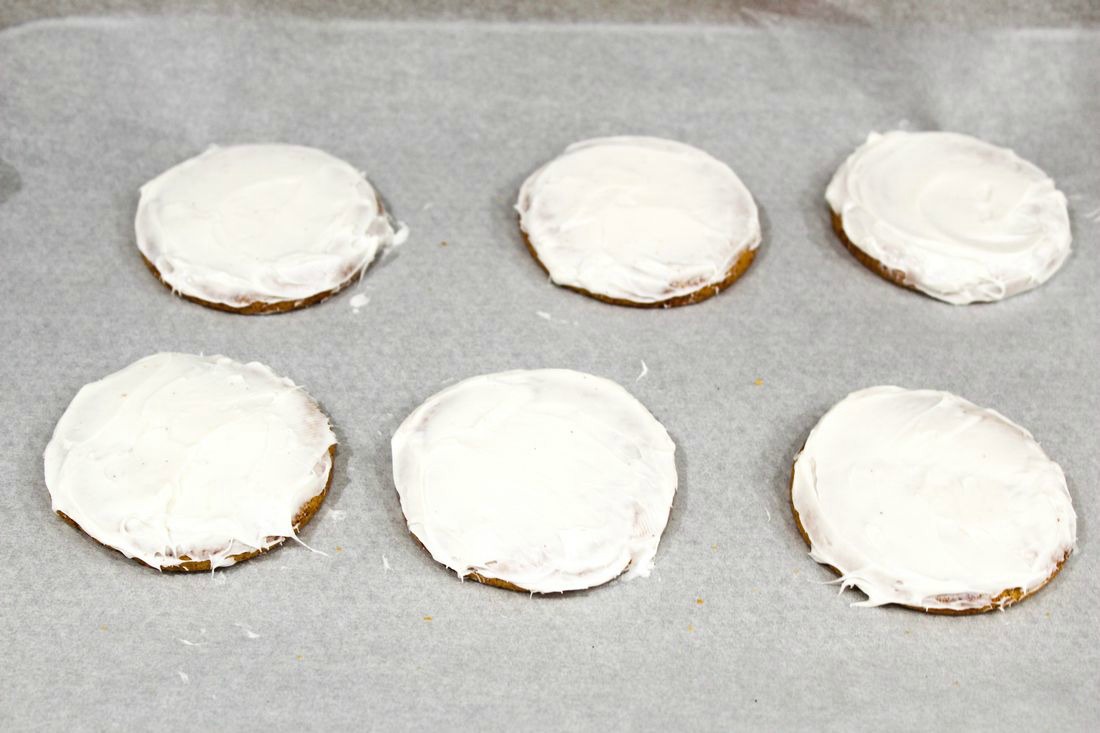 The addition of the coconut make the melting snowman look like he/she is set in snow.
To decorate the snowman we used airheads and sprinkles. For example, we used the airhead extremes to make an adorable scarf.
Therefore you can decorate your snowman however you would like.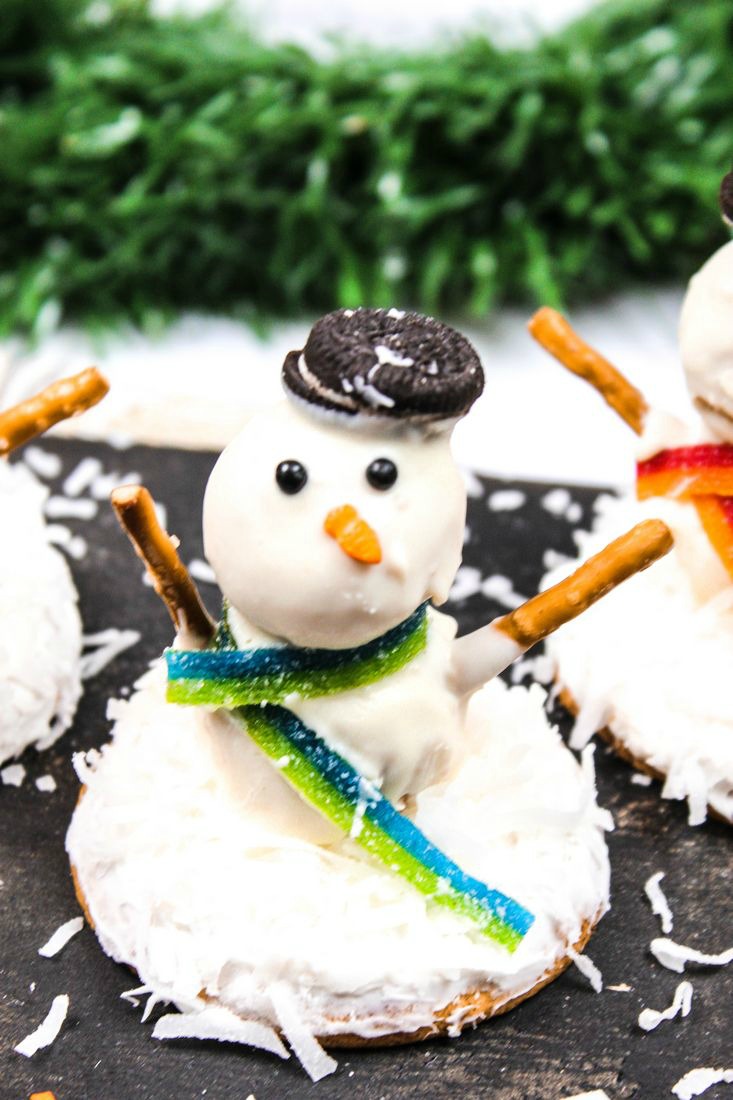 Hence, it's super easy to be as creative as you would like with these. The snowman were so cute we didn't want to eat them.
However, they are so sweet and tasty that you'll want to share them with friends and family.
Therefore, with a cookie box you can set these into it and top it with an adorable bow for an easy holiday gift.
We hope you love these No Bake Melting Snowman Cookies! They're super fun to decorate and kids love choosing how to decorate their own snow girl or snow boy.
You might also like my:
Pin Me: