I recently bought several flavors of coffee and I decided to make Homemade Coffee Ice Cream with Chocolate Chips instead of making a hot cup of coffee.
The ice cream is refreshing, and it makes a great treat to serve any time of the day.
If you love coffee, you'll be in coffee heaven with all the vast variety of coffee flavors you can use.
There are so many things you can do with the coffee beside drinking it. You could make homemade ice cream like me!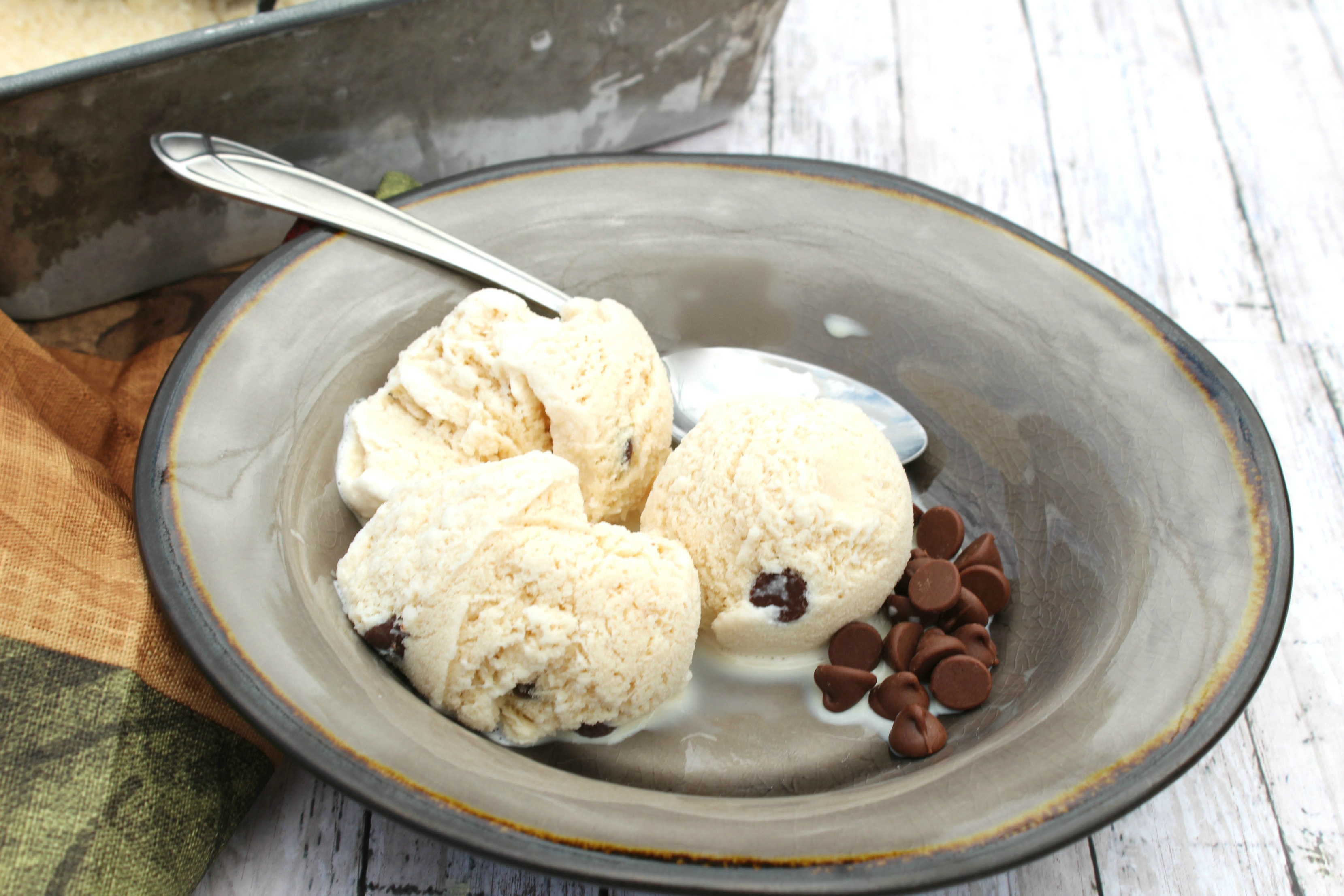 When making the ice cream I wanted to make it without using an ice cream machine that way it could be easily duplicated by those that don't own an ice cream maker. 
No Churn ice cream is AMAZING!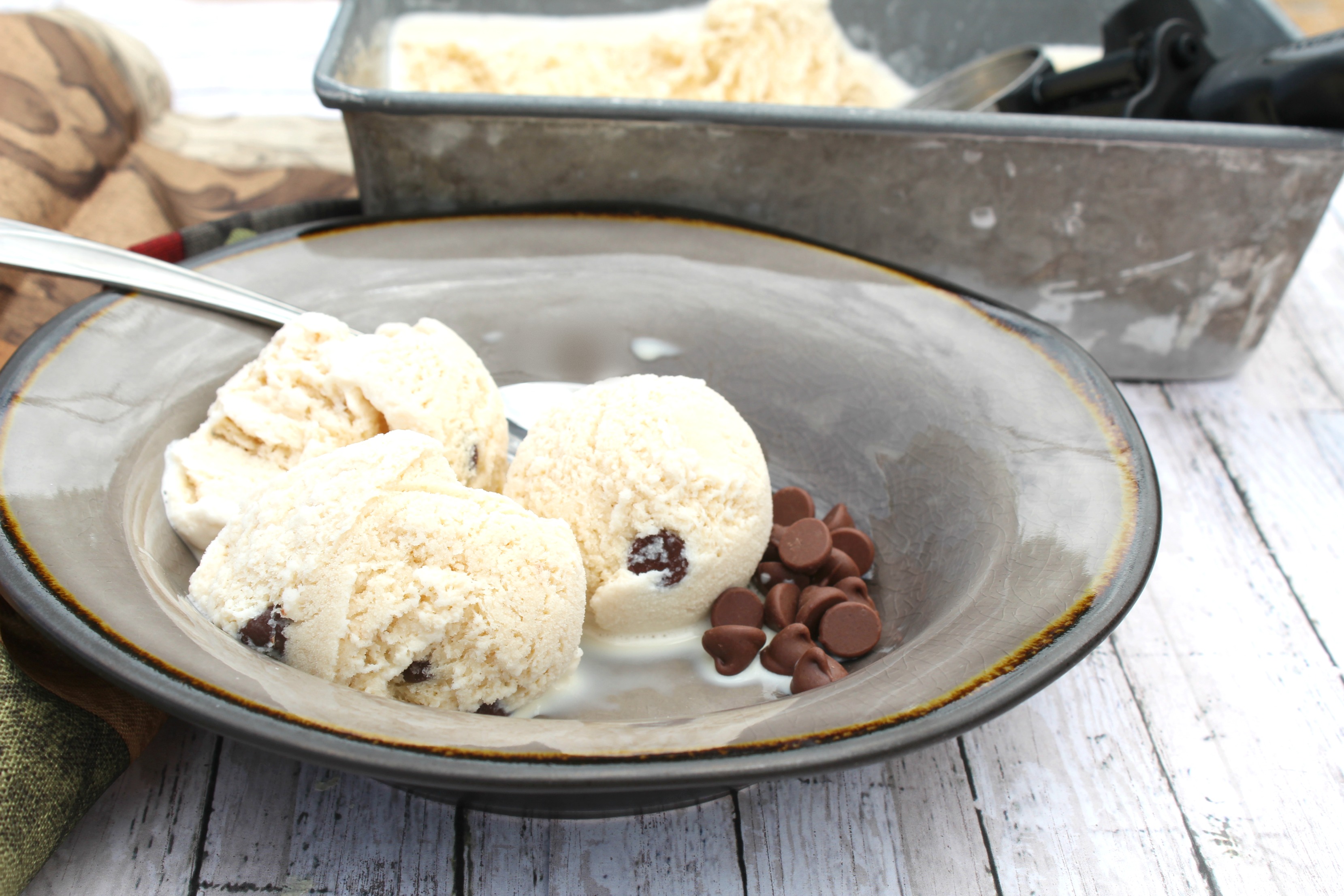 This ice cream recipe is super easy that my little boy could make it by himself with little adult supervision.
The hardest part about making the ice cream is choosing the flavor of coffee you'll use.
After smelling several flavors of coffee that my friend sells, I settled for Southern Pecan with Nuts.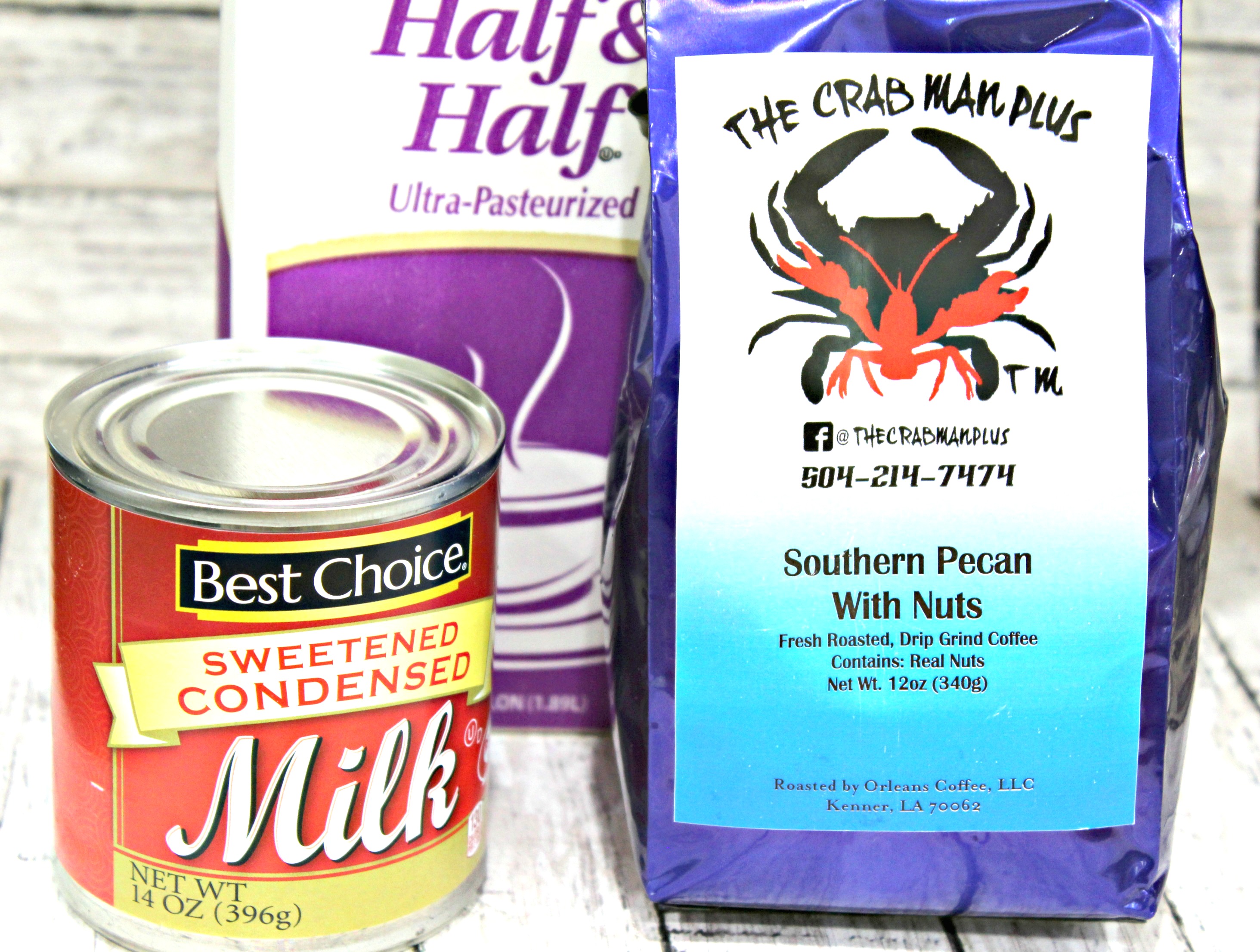 *Note- You could also use an ice cream maker if you prefer.
Just put all the ingredients in your ice cream maker (follow directions that comes with your ice cream maker )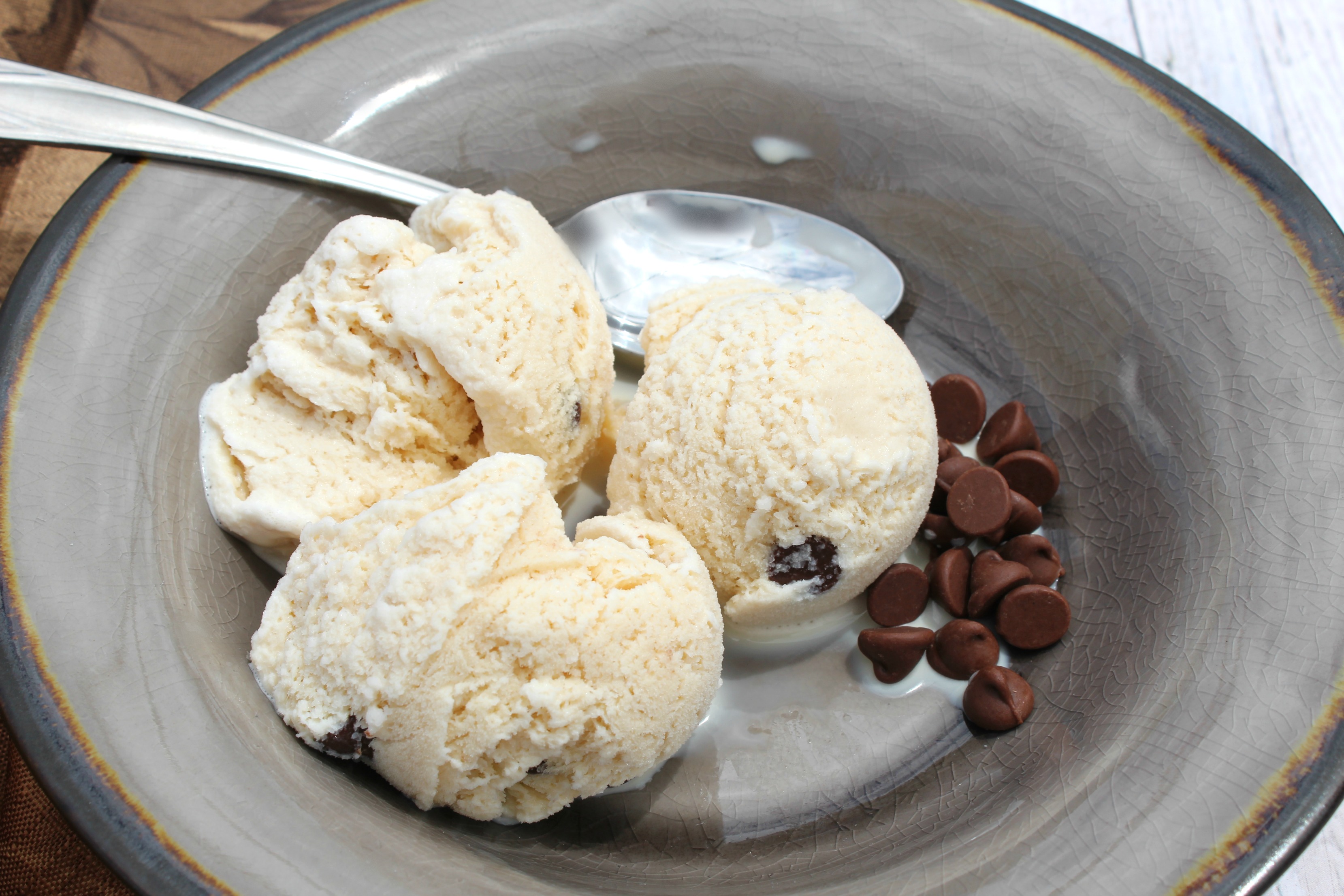 This recipe for Homemade Coffee Ice Cream with Chocolate Chips is so easy and delicious.
You can use any flavor or brand coffee you prefer like Starbucks or Dunkin Donuts Coffee. 
Do you have a favorite type of ice cream you like to make?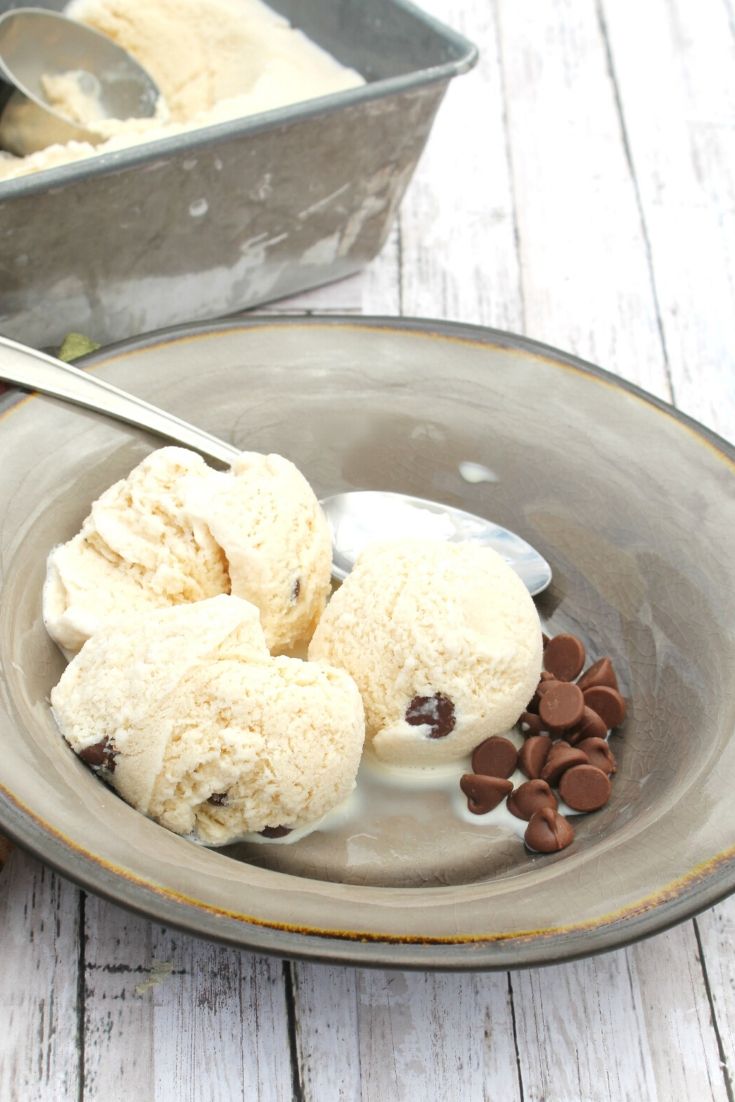 If you love coffee flavored desserts or drinks here's a few ideas for you:
ice cream
cookies
cupcakes
cakes
pies
milkshakes
ice coffee
frappes
frappuccinos
lattes
fudge
brownies
popsicles
More Cold Desserts For You
pin me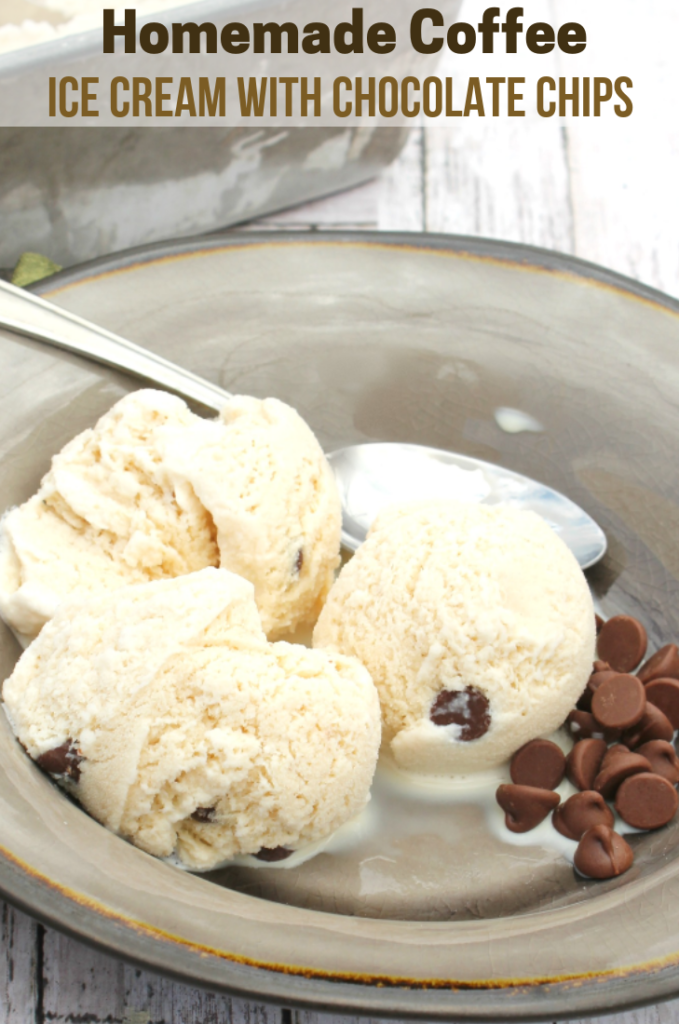 *Note – This is not a sponsored post.