I recently bought several flavors of coffee from my friends at The Crab Man Plus. I decided to make Homemade Coffee Ice Cream with Chocolate Chips instead of making a hot cup of coffee. The ice cream is refreshing, and it makes a great treat to serve any time of the day. If you love coffee, you'll be in coffee heaven with all the vast variety of coffee flavors my friend sells. There are so many things you can do with the coffee beside drinking it. You could make homemade ice cream like me!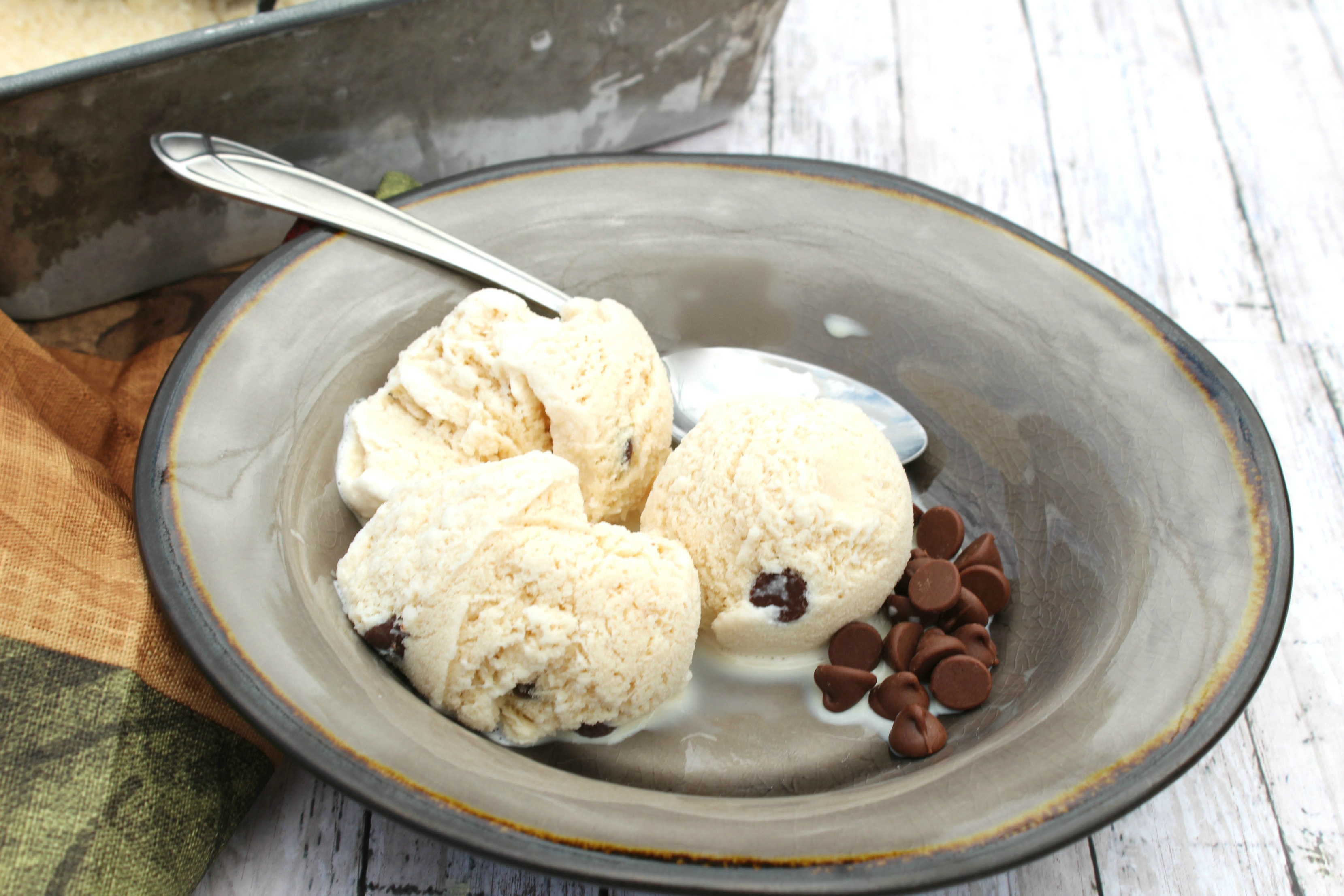 When making the ice cream I wanted to make it without using an ice cream machine that way it could be easily duplicated by those that don't own an ice cream maker.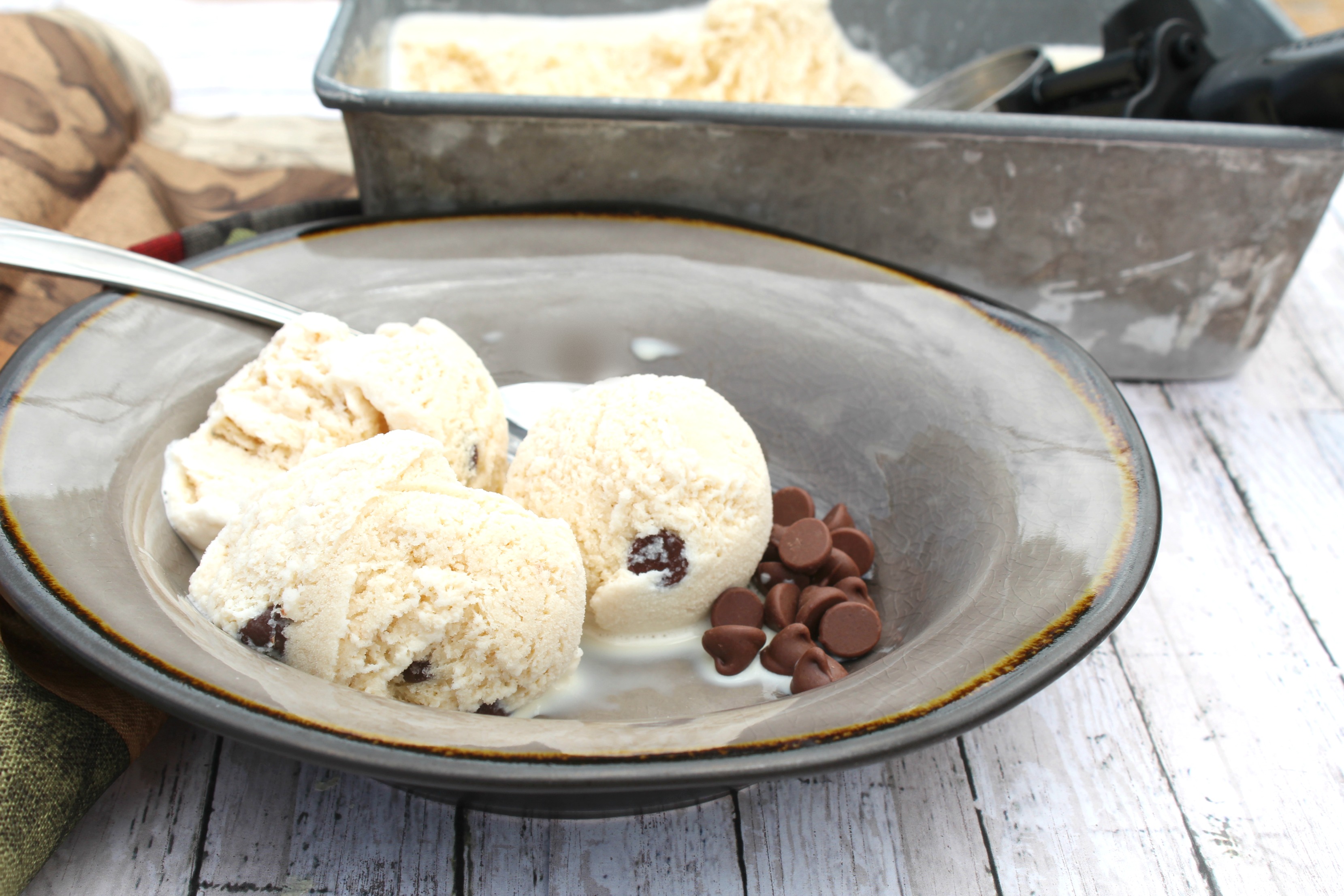 This ice cream recipe is super easy that my little boy could it make it by himself with little adult supervision. The hardest part about making the ice cream was picking out which flavor coffee to use. After smelling several flavors of coffee, I settled for Southern Pecan with Nuts.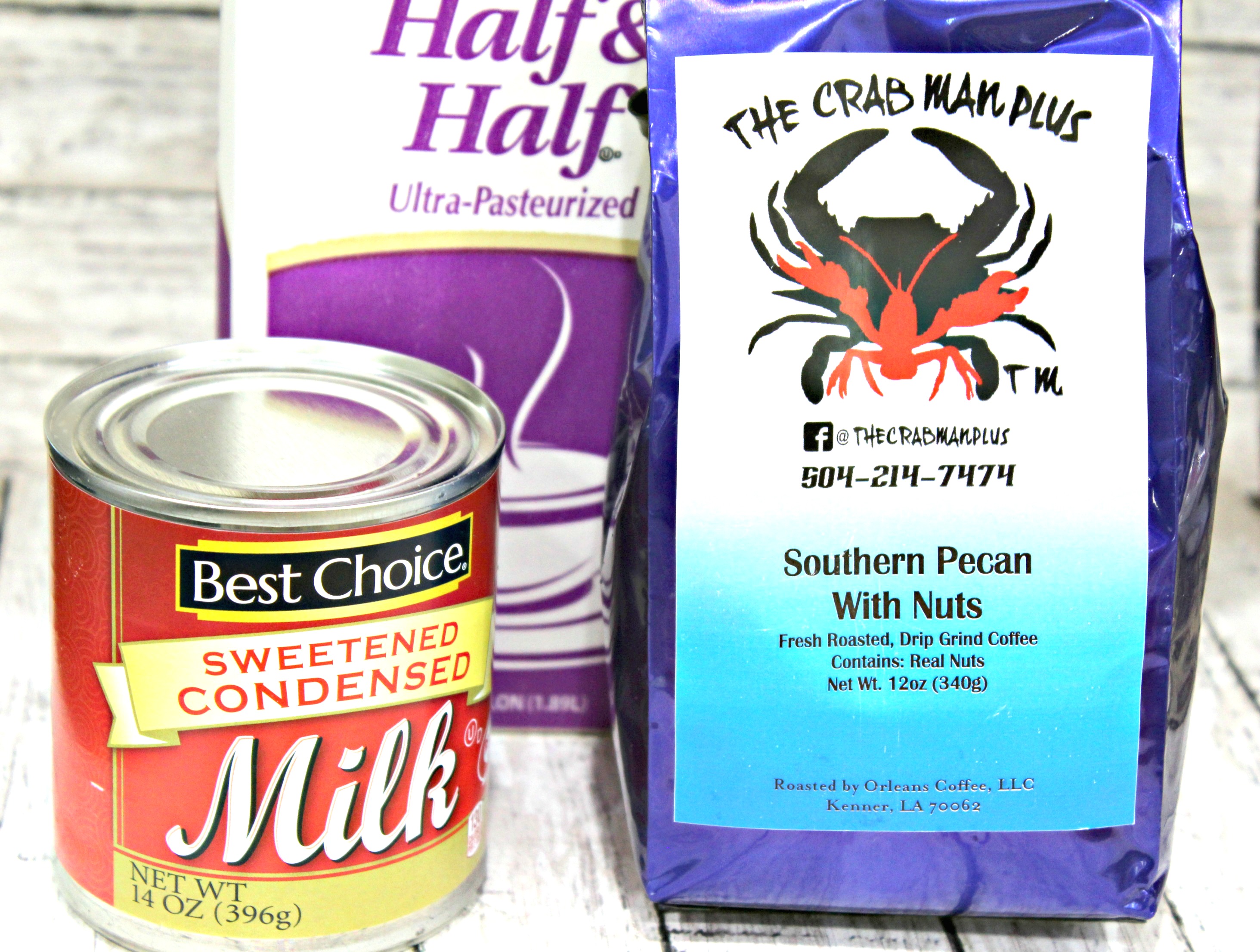 *Note- You could also use an ice cream maker if you prefer. Just put all the ingredients in your ice cream maker (follow directions that comes with your ice cream maker )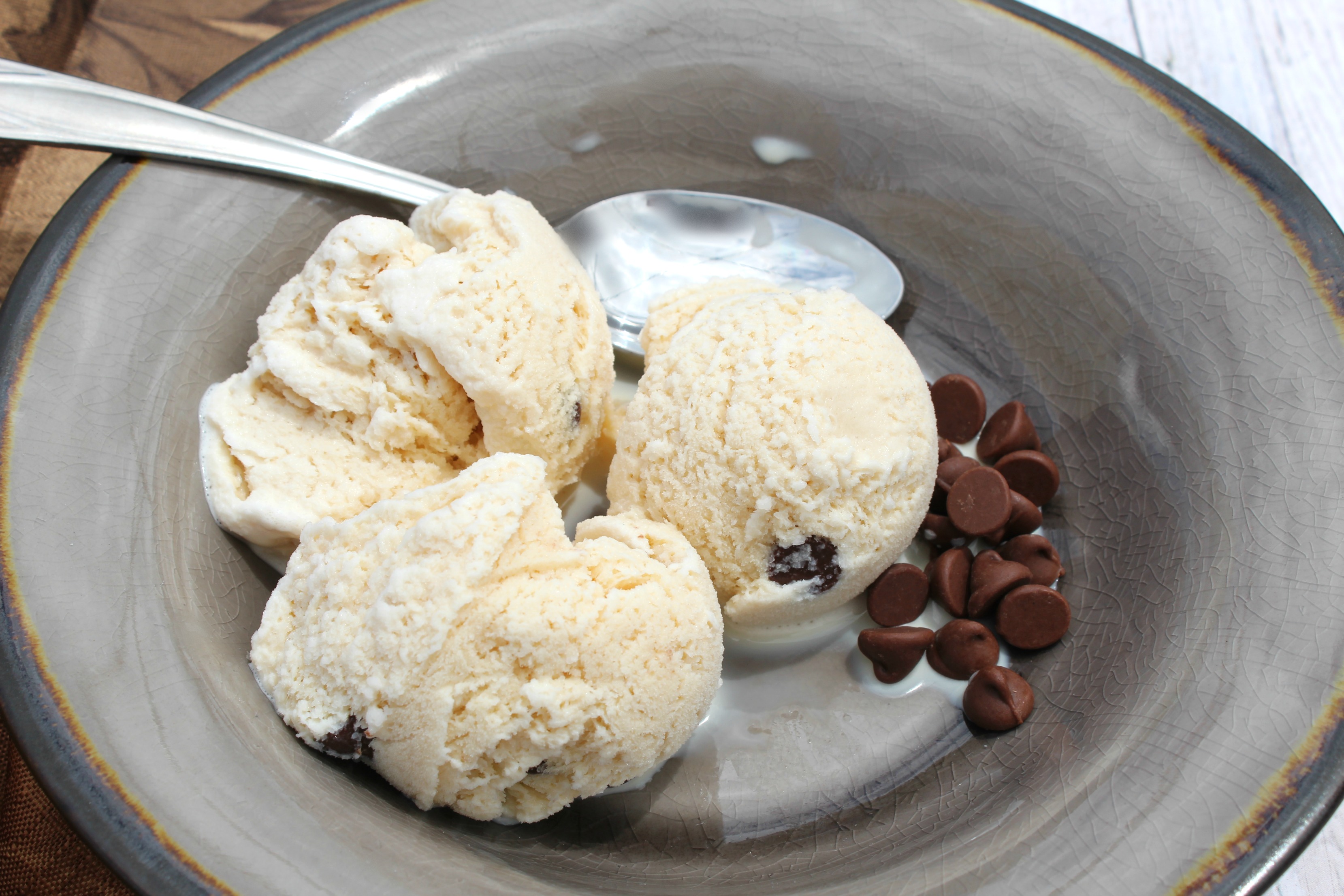 This recipe for Homemade Coffee Ice Cream with Chocolate Chips is so easy and delicious. You can use any flavor coffee you like. Do you have a favorite type of ice cream you like to make?
Print
Homemade Coffee Ice Cream with Chocolate Chips
---
Scale
Ingredients
2 cup

s of half & half

1

can sweetened condensed milk

3

–

5

tablespoons strong brewed coffee cooled (I used

5

tbs.)

1/2 cup

chocolate chips
---
Instructions
Grab a metal container (meatloaf pan) place it in the freezer until your ready to use it.
In a medium glass bowl add half & half, sweetened condensed milk, and coffee (cooled) and mix with a whisk or hand-held mixer for 4-5 minutes.
Remove the metal container from the freezer and pour the liquid into it.
Cover the metal container with saran wrap and let sit for an hour in the fridge.
After one hour, stir the coffee ice cream with a fork or whisk. Cover the container and place back in the freezer.
Let set another hour then mix again with a fork or whisk, this breaks up any ice crystals and makes the ice cream creamy. Stir in the chocolate chips then place the saran wrap back on the container and place in the freezer.
You should repeat the process of removing the ice cream from the freezer and whisking or stirring it with a fork 3-4 times before finally letting it freeze.
Let freeze 8 hours or overnight before serving the ice cream.
---
Notes
You can use any flavor coffee you like. If you like a stronger tasting coffee ice cream use 5 tablespoons of the brewed coffee. If you don't want a strong tasting coffee ice cream use 3-4 tablespoons. 
PIN ME OR SHARE WITH A FRIEND: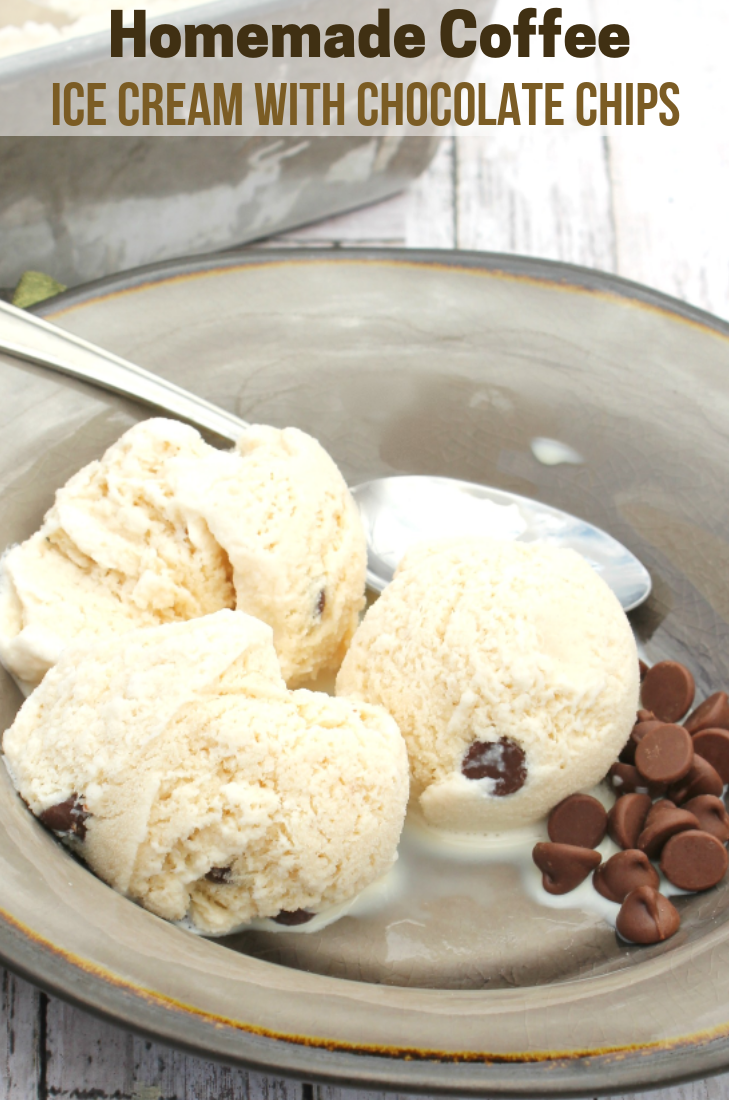 If you love coffee flavored desserts or drinks here's a few ideas for you:
ice cream
cookies
cupcakes
cakes
pies
milkshakes
ice coffee
frappes
frappuccinos
lattes
fudge
brownies
popsicles
*Note – This is not a sponsored post. I just like their products and thought I would recommend them to my readers.