I enjoy cooking but I also enjoy my time with my little doggie Ginger. She's a bit of a picky eater because she is super spoiled! I still wanted to share with you some Banana Biscuit Dog Treats I made.
It's a whole lot of fun making goodies for your dog and even the neighbor's dog. Remember to always consult with the owner first as some doggies just like humans have allergies and certain dietary needs.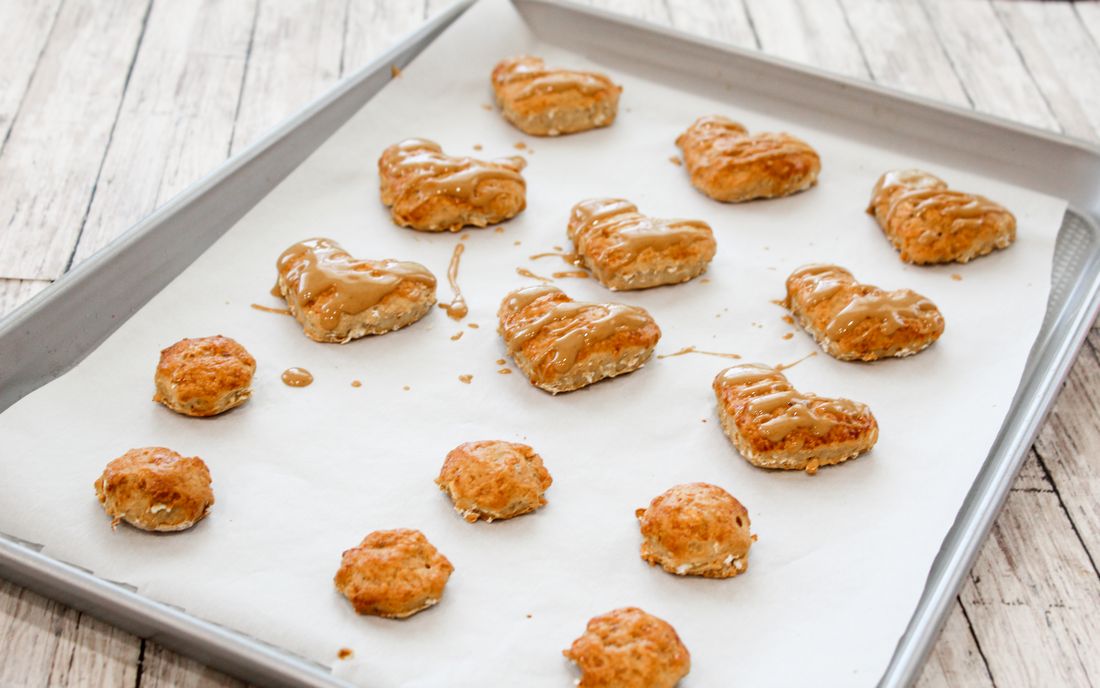 Duke, our neighbor's dog, really enjoyed these treats as you can see below. My dog, Ginger, was a bit more picky about eating them.
Just like humans, dogs have just as much personality and soul as we do. They are special creatures that become our companions without judgement.
Even though I know there is times when she gives me a funny look like "what in the heck are you doing?". Maybe it's just me 😉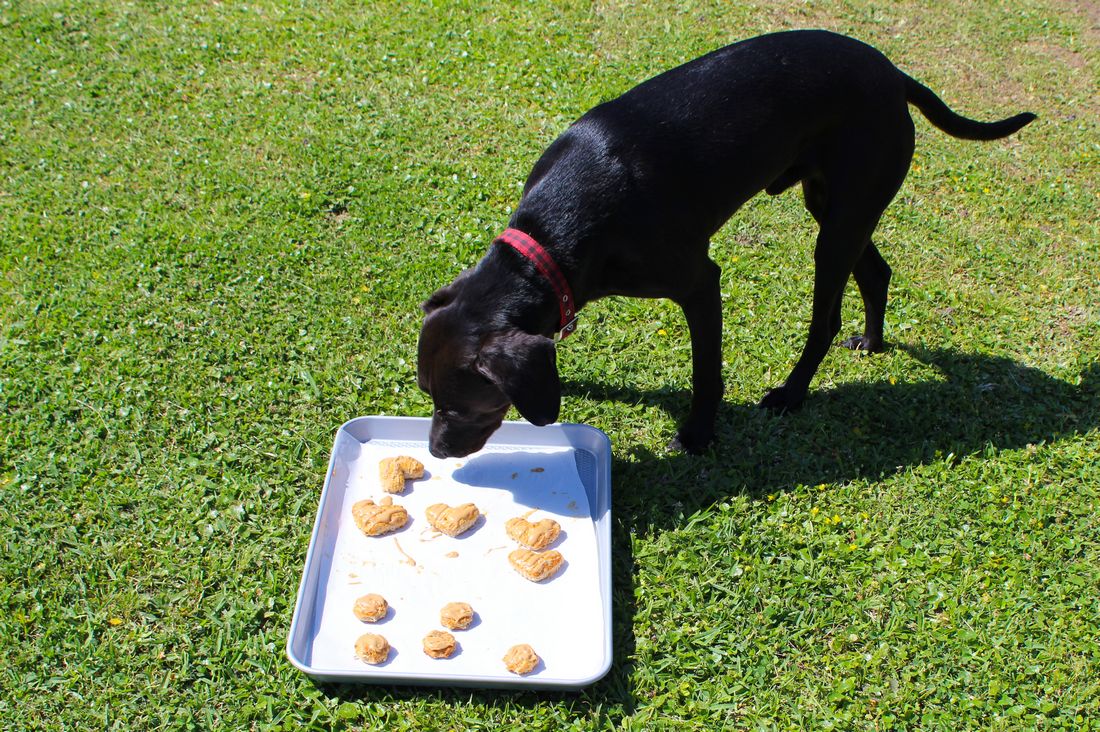 Hoping that you all enjoy these dog treats for your pooches. I have been thinking about making a few more of these recipes.
If you interested let me know in the comments. Maybe there is something specific your looking for? Bananas, peanut butter, yogurt frozen treats? The sky is the limit!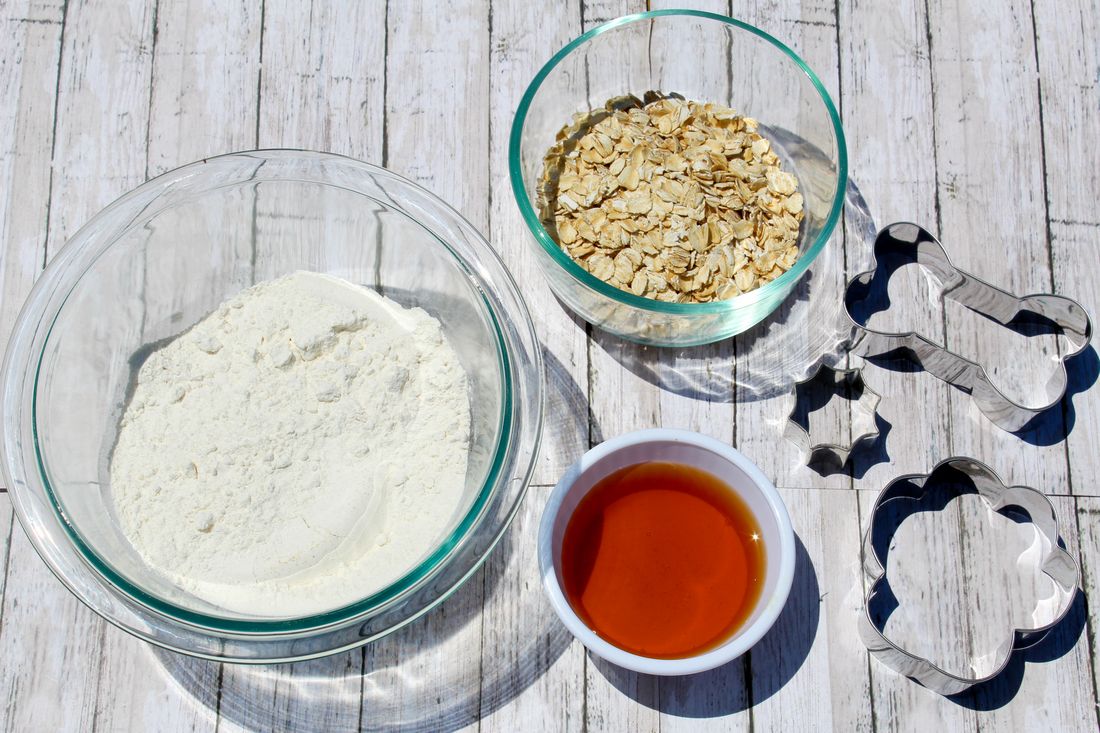 You can make these treats in any shape you want. That's all up to you. I used heart but as you can see above you can do paws or bone shapes.
Whatever you fancy or what you think your dog would fancy.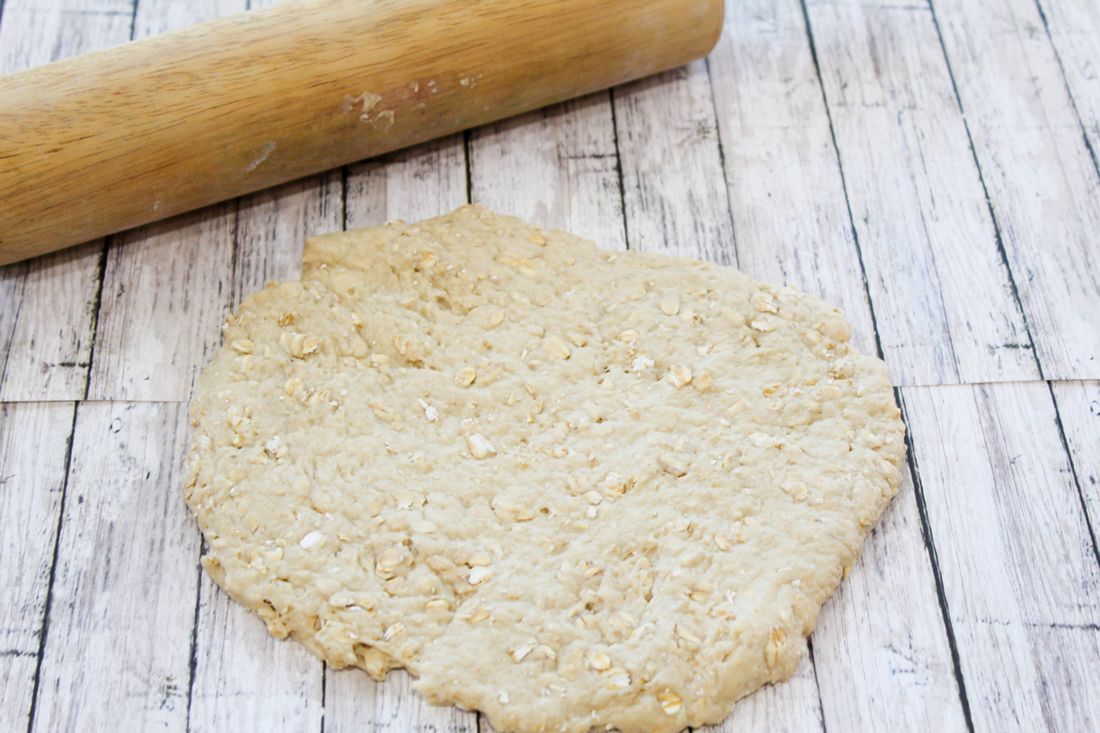 A French or regular roll pin with work with these Banana Biscuit Dogs treats. Either way they will help roll out the dough.
Additionally, you can also use a cold wine bottle if you don't have a rolling pin. They make for great make shift rolling pins in a jiffy.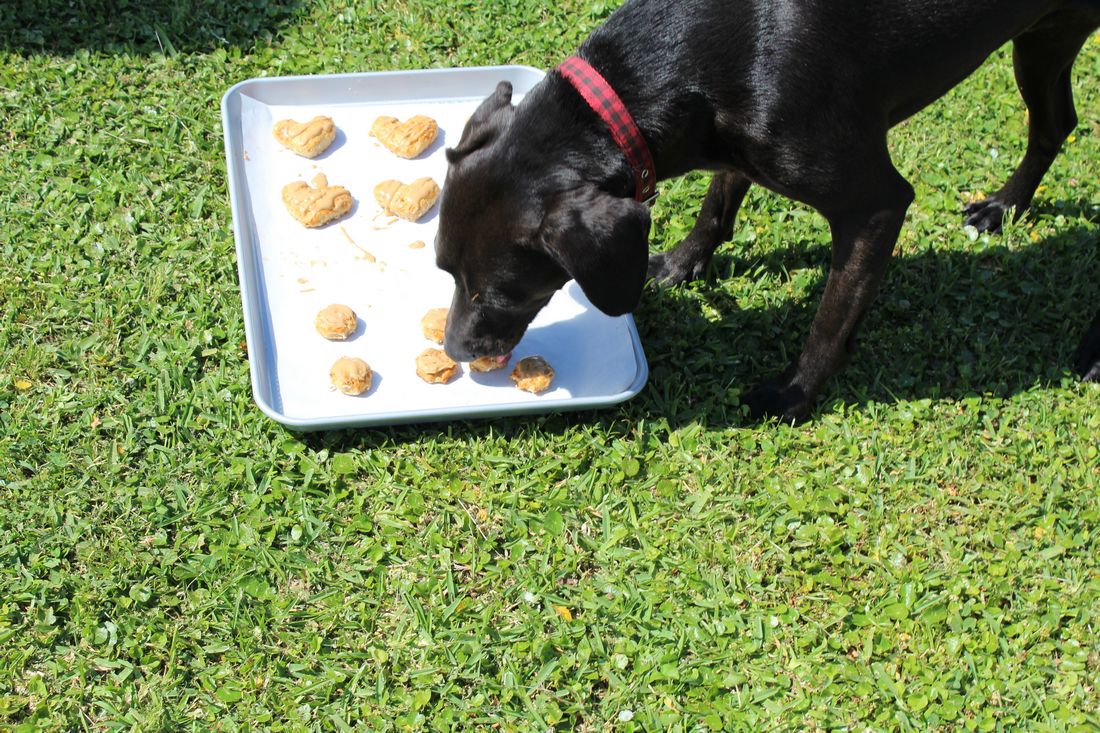 We hope your pooch loves these as much as Duke did! The recipe is just below or save it for later by pinning it.
More for your Dog
Check out our DIY Doggie Tutu
Check out my friend Jenne's No Sew Buffalo Plaid Dog Bed
Pin Banana Biscuit Dog Treats