Learn how you can make an easy tutu for your furbaby with this step by step DIY: Doggie Tutu Tutorial. You can also use this method to make a child's tutu.
I never thought in a million years; I would be a pet parent that would dress their fur baby in a Doggie Tutu and other outfits!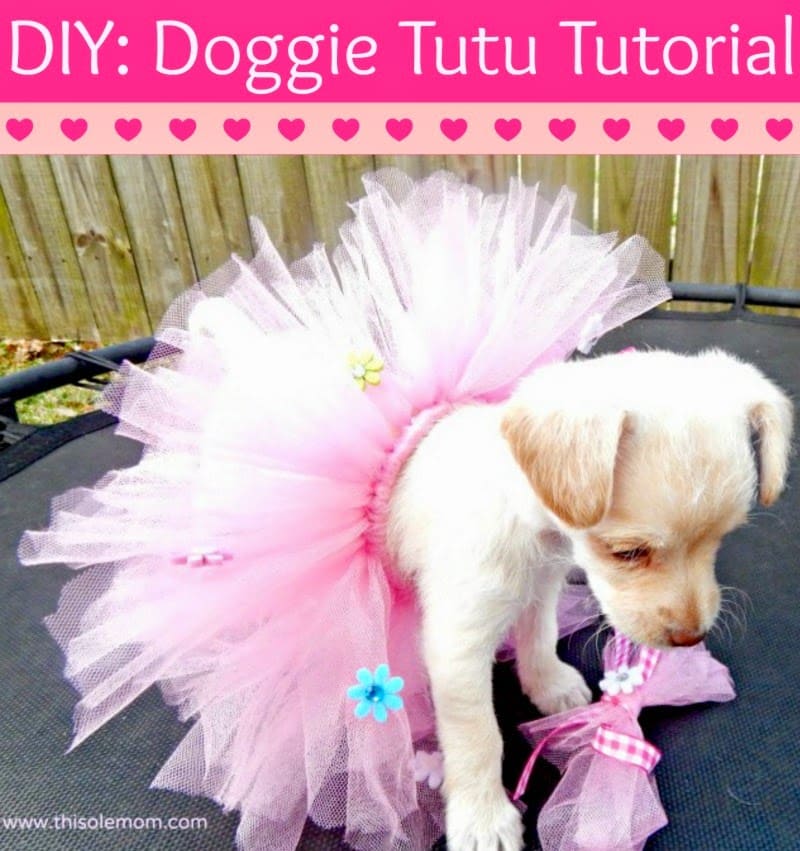 As soon as I took one look at my puppy's sweet face, I knew I wanted to adopt her.
She has quickly become my dress up doll, and she's the princess of the family.
Every princess should have one cute outfit that's the reason I decided to make Ginger her very own Tutu.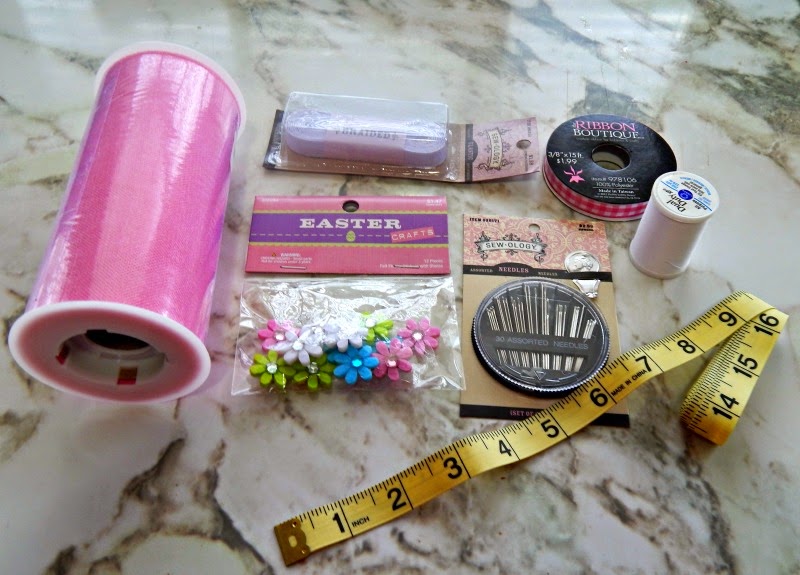 Supplies for DIY: Doggie Tutu Tutorial
One (1) spool 6′ wide tulle (may need up to 4 spools depending on size of tutu)

Elastic 1/2′ wide for small puppy/dogs to 1′ wide for medium to large dogs

stick on Easter flowers (optional)

needle & thread or sewing machine (optional)

scissors

hot glue gun

measuring tape

ribbon of choice (to make a bow)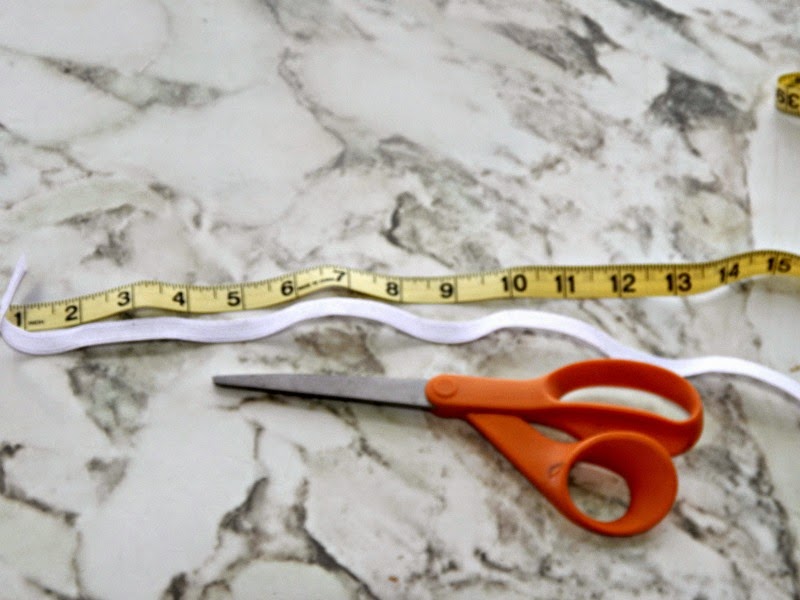 DIY: Doggie Tutu Tutorial Instructions
First, measure and cut the elastic that will go around your pet's waist.
Next, make sure the elastic is long enough where the ends will overlap to sew or glue together.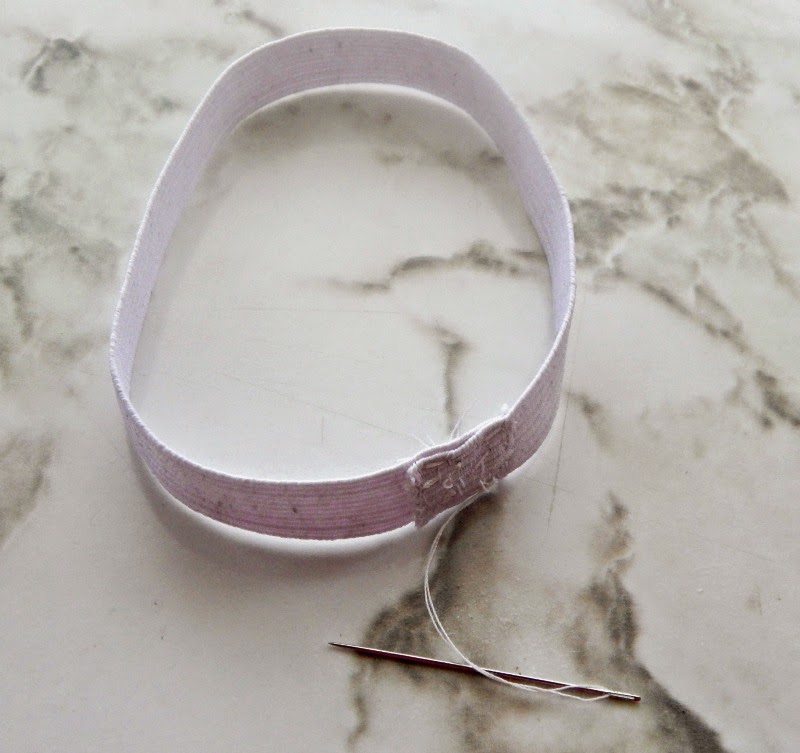 Second, sew the ends of elastic together by hand or use a sewing machine. You can also hot glue the ends together or use Velcro.
Third, cut the tulle. I used 30 strips for my puppy's 8′ waist because I wanted the tutu full.
If you want to use loose knots when you make the tutu cut 15 strips for a puppy or small dogs.
For a medium to large dog use 30 strips for loser knots, and 60 strips (3 rolls of tulle ) for tighter knots.
Adjust the length of the tulle according to your dogs need. Remember that you will be folding the tulle in half. Your strips should be twice the desired skirt length.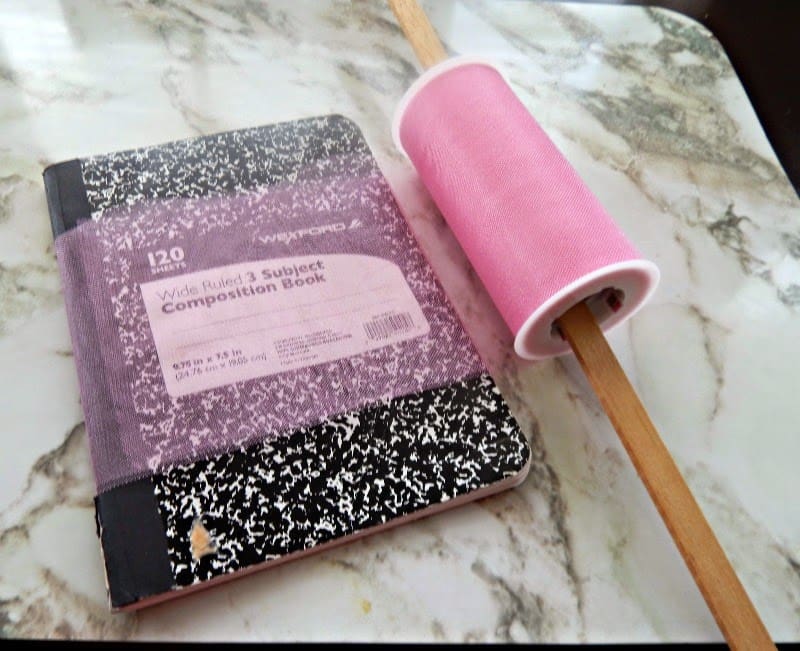 Fourth, place the spool of tulle on a wooden dowel, wrap tulle around a notebook or ream of paper.
Next, using scissors cut tulle down the middle then stack tulle nicely. I wrapped the tulle around 15 times.
This method will keep you from individually cutting each strip of tulle needed.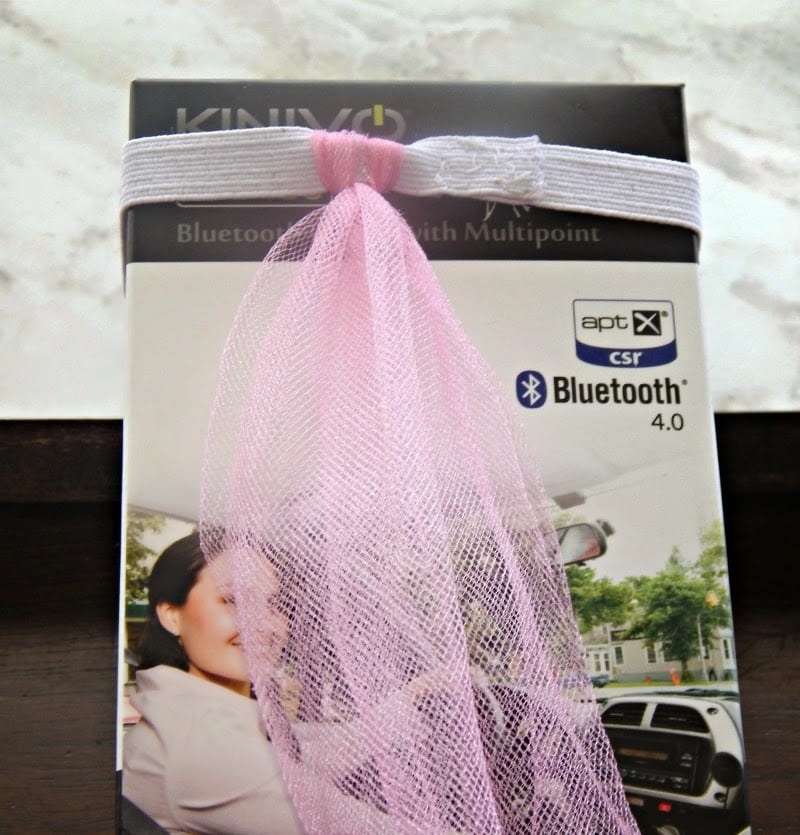 Fifth, place the elastic band around a box or notebook making sure not to over stretch the elastic.
The elastic will loosen up over time. Stretch the tulle out, then fold it in half, make a loop in one end placing on top of elastic, then pull then ends through.
Repeat until your tutu is full. The tighter you pull your knots, the fluffier the tutu will become.
*Hint- I held the box between my knees while I placed the tulle on the elastic band.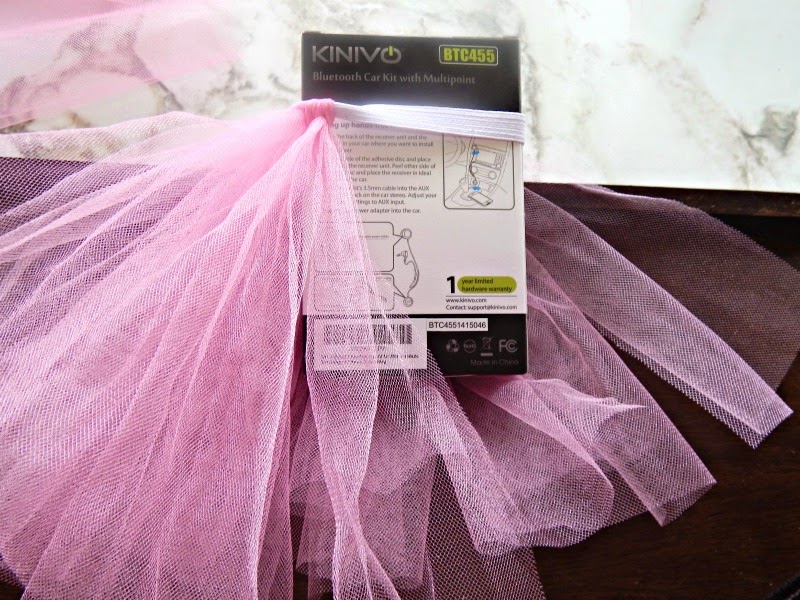 6. Turn the box until the elastic band is full. You can leave a gap in the back of the tulle, but I filled my band.
Remove the tutu from the box, using a small dab of craft glue or hot glue gun glue on the flowers after removing the stickers from the back.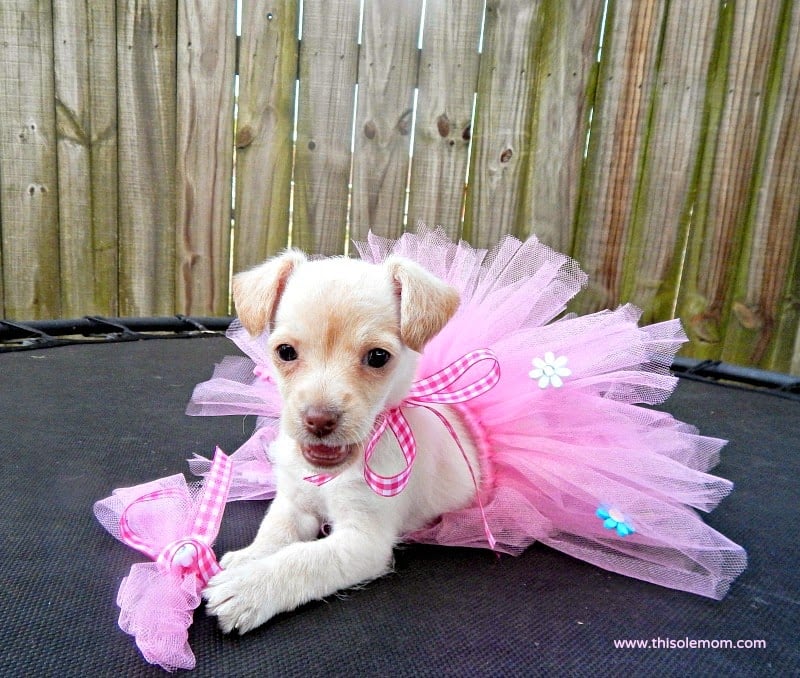 You can make a matching bow with ribbon and leftover tulle. Have fun snapping those cute pictures of your fur baby. 
Ginger had fun modeling her new tutu. I couldn't leave it on long, due to she wanted to eat it!
I can't wait to share the new doggie tutu I'm making for my friend's dog for Halloween. 
How to make a child's tutu
You can make a child size tutu for kids using the steps above but, you'll need to use at least 3-4 spools of tulle.  
PIN ME