These Dole Whip Boozy Popsicles are the perfect adult icy desserts for hot summer days. No need to drink your cocktail when you can enjoy it like an ice pop.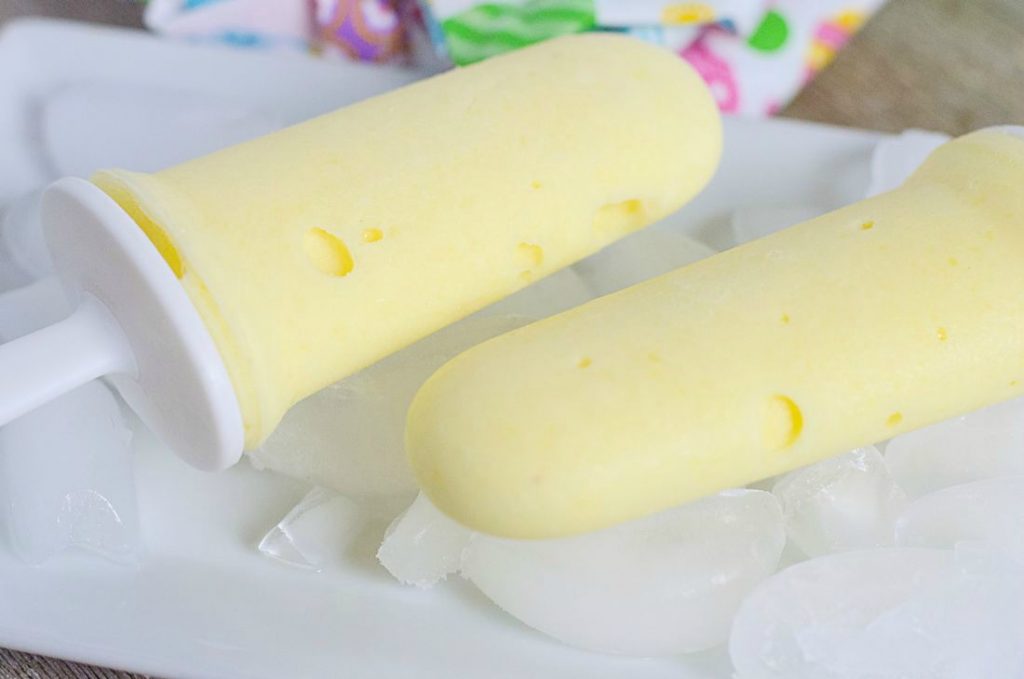 If you enjoy relaxing by the pool during the summer sipping on cocktails, then you'll love these frozen refreshing treats.
These grown-up popsicles are super easy to make and fun to eat, especially outdoors by the pool!
The alcoholic frozen pops remind me of the boozy push pops that are sold around Disney Springs and at a few restaurants inside Disney World resorts.
Except, these pops are made using frozen pineapples, milk, and rum making them taste more like Disney's iconic Dole Whips.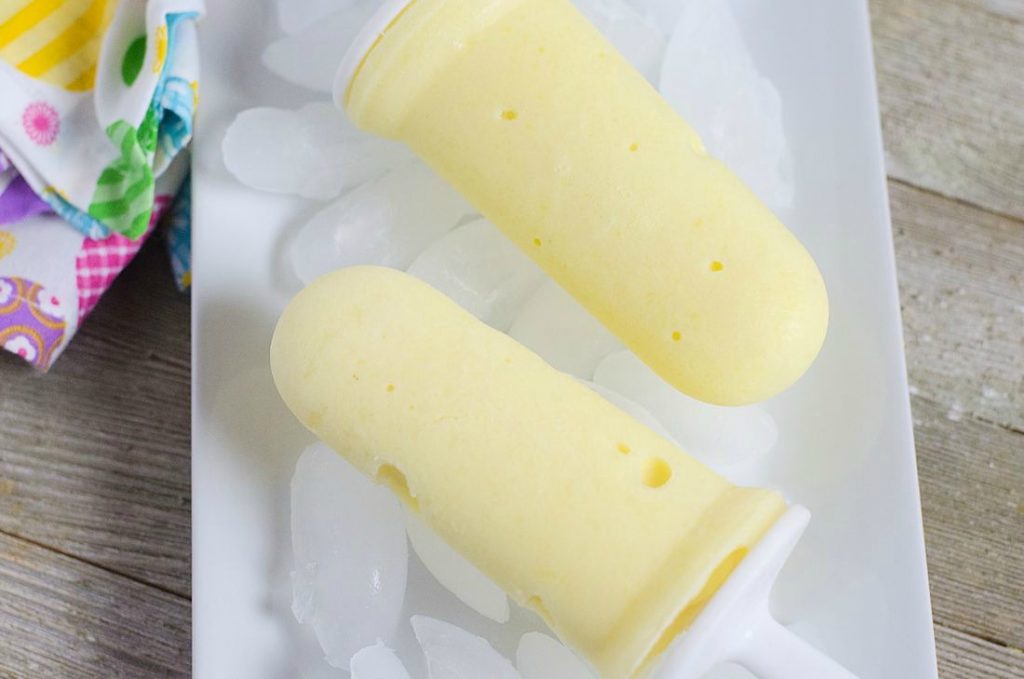 So if you love Dole Whips and rum you should make a few of these Dole Whip Boozy Popsicles.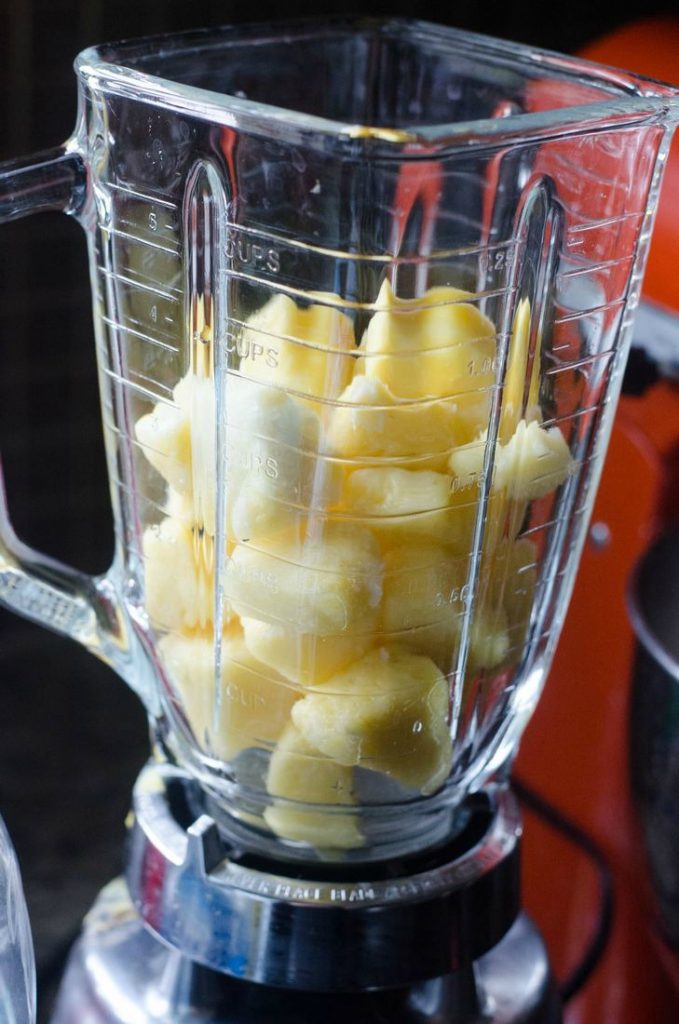 Making Boozy Dole Whip Pops
First of all to make these easy boozy dole whip pops you'll need to place the frozen pineapples, milk, and rum into a blender and blend.
Additionally, the Dole Whip Boozy Popsicles can be made using Dole frozen pineapples.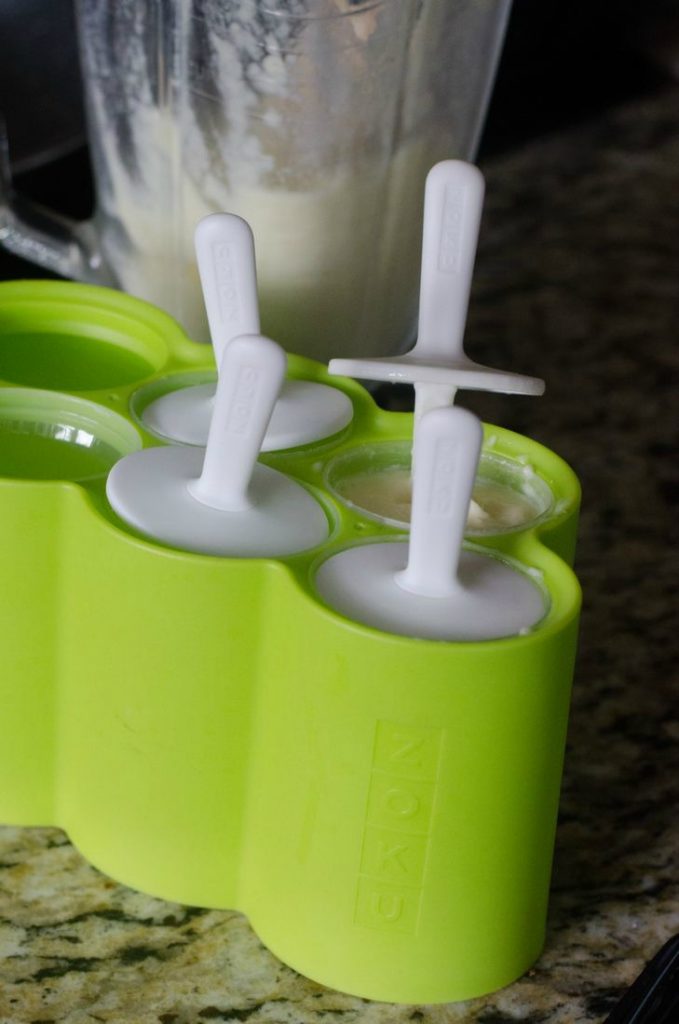 Second, using these popsicle mold with sticks or a popsicle mold similar, pour the boozy mixture into the mold.
Last, add the tops and freeze your boozy pops overnight. When you're ready to enjoy your icy dessert lightly run warm tap water over the bottom of the mold.
Told you these popsicles were easy to make! What do you think?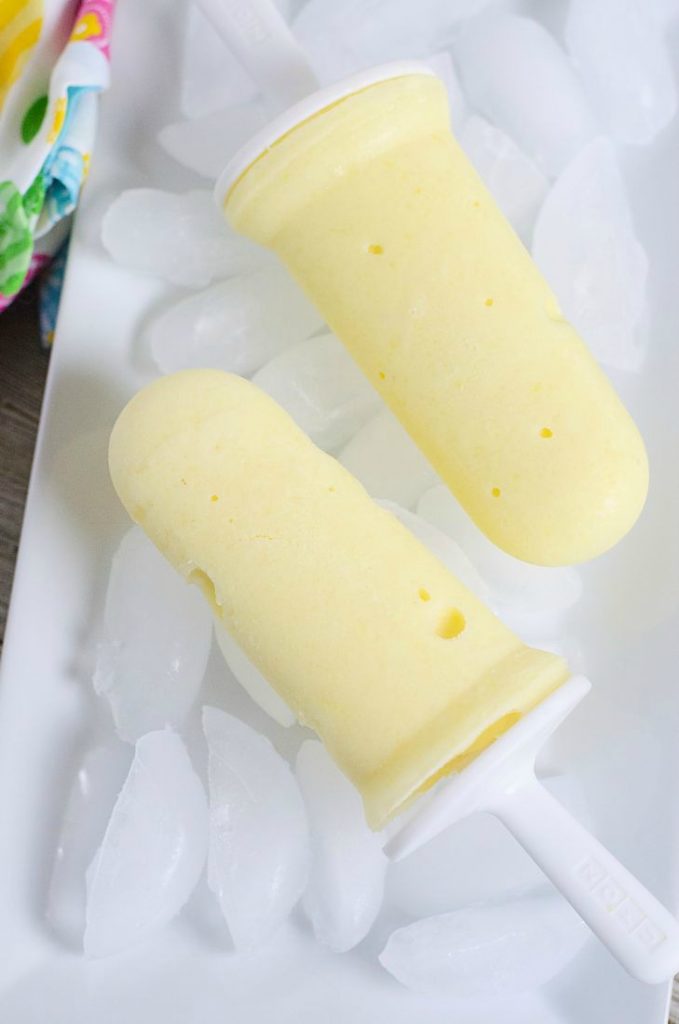 Make sure to put these grown-up popsicles out of kids reach.
These boozy pops are perfect for enjoying for Easter brunch, Cinco de Mayo, and summer gatherings. Oh! Don't forget Moms night out too.
Do you have a favorite frozen boozy dessert using pineapples?
You also might like these Boozy Margarita Cake Balls and my Dole Whip Margaritas.
PIN ME: