This DIY Sun Catcher Mobile is the perfect craft project for Easter. My little boy has been inside the house sick for the past few days. I wanted to do something to cheer him up.
We decided to make a Suncatcher Mobile. I had a few bags of Pony Beads that I had recently bought.
My son chose cookie cutters to use for the Sun Catcher. He picked out a butterfly, a duck, flowers, bunnies, and Easter eggs.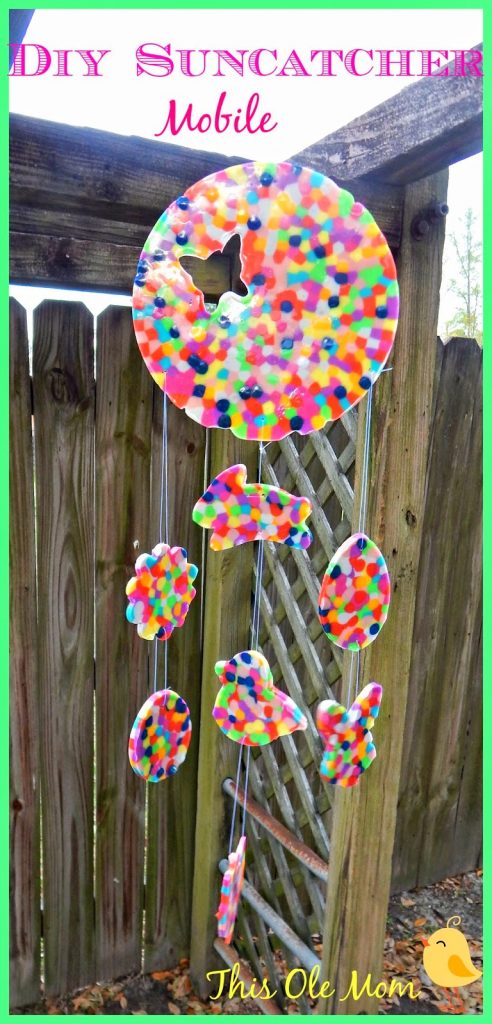 Supplies NEEDED for A DIY Sun Catcher Mobile
Pony Beads
Fishing Twine
Cookie Cutters
Cake Pan
Pan (to set cookie cutters on)
Drill
How to Make A DIY Sun Catcher Mobile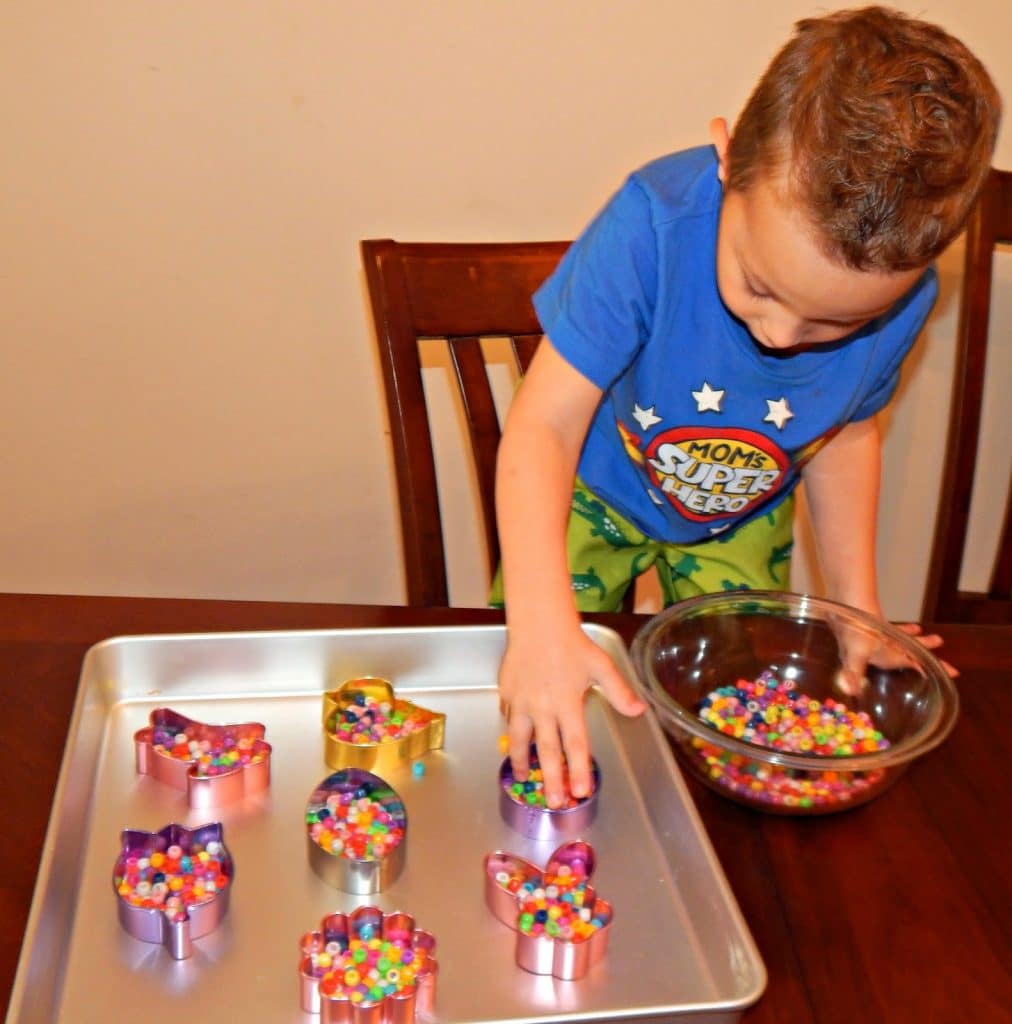 1. Place your cookie cutters on a pan and layer with beads.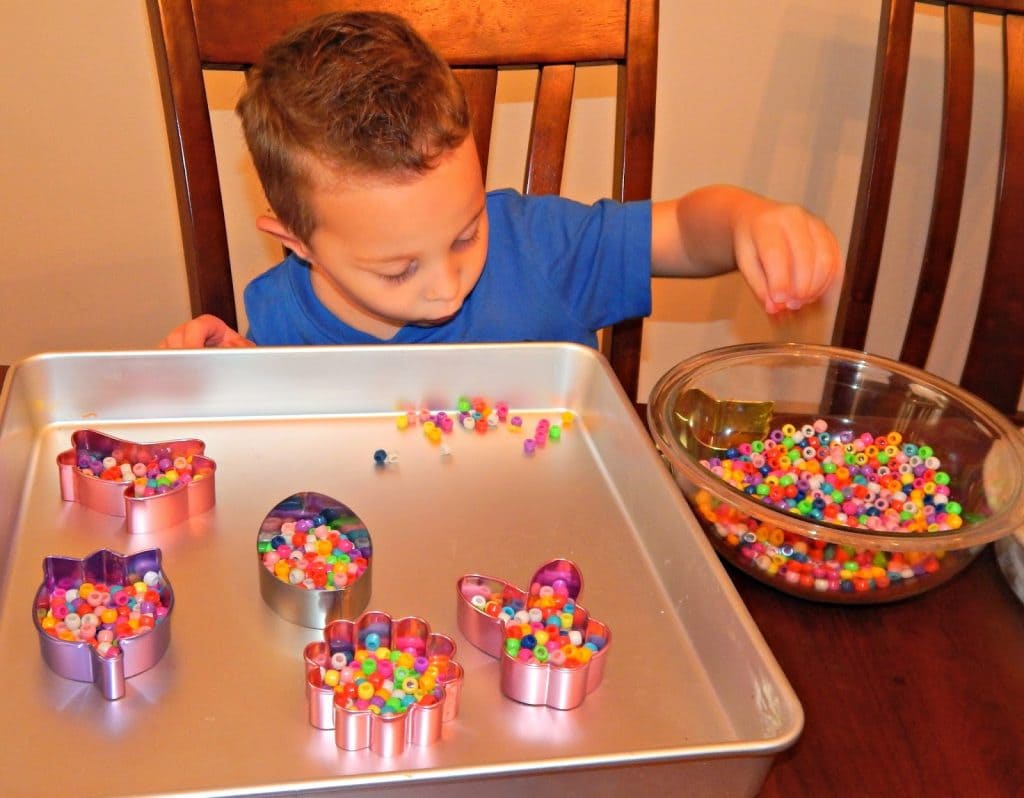 2. Place a cookie cutter in the cake pan and layer with beads .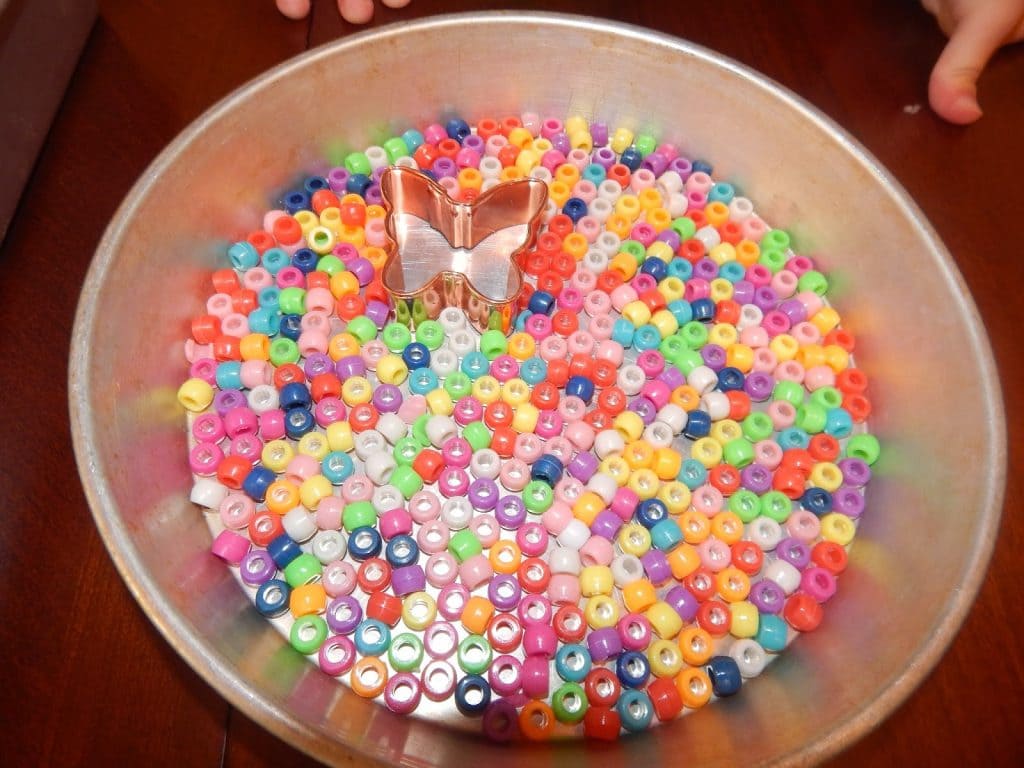 3. Next , place your pans in the oven preheated to 400 degrees Fahrenheit.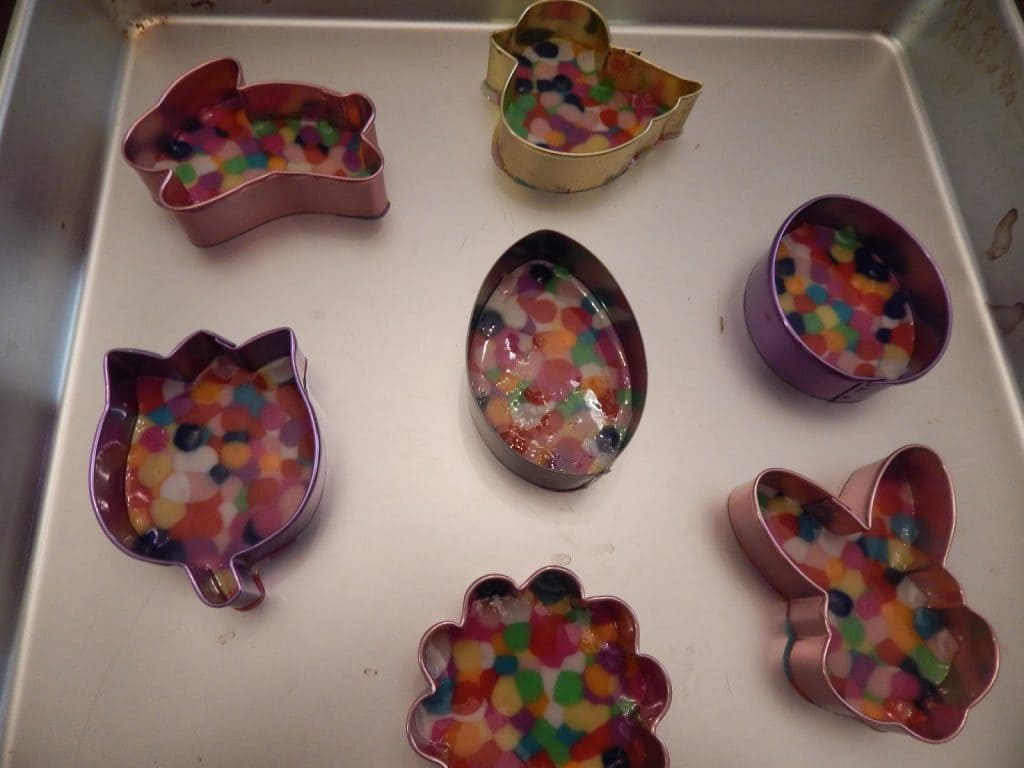 4. Cook for 20 minutes then take out of the oven to cool. Your beads should all be melted.
UPDATE (2018): Due to some comments I have been getting, I would suggest making the sun catchers outdoors on the gas grill.
Just let them thoroughly melt for about 15-20 minutes.
Also, some readers suggest using a toaster oven outside. Please make sure when you make the sun catchers, you stay away from them until they finish melting.
I appreciate all the comments and advice I have been getting concerning cooking the sun catchers indoors.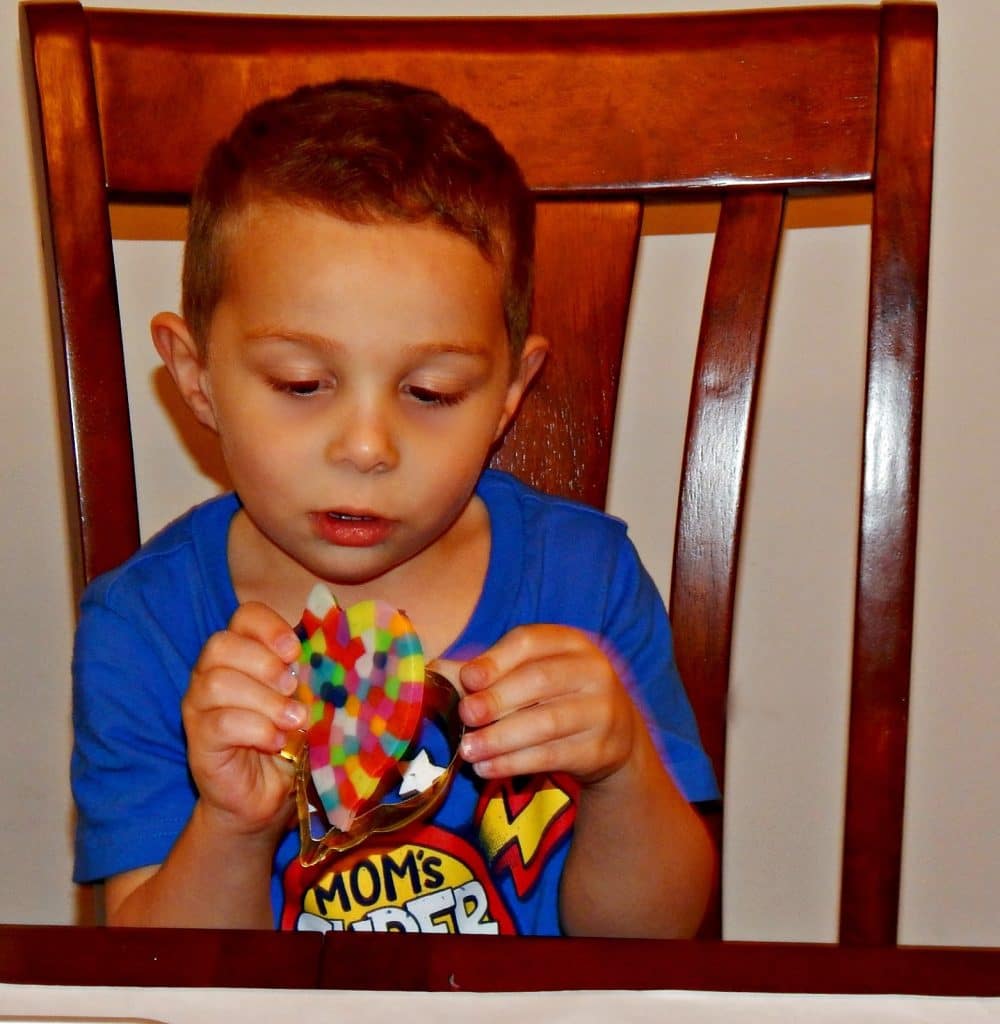 5. When the beads are cool remove them from the cookie cutters and the cake pan.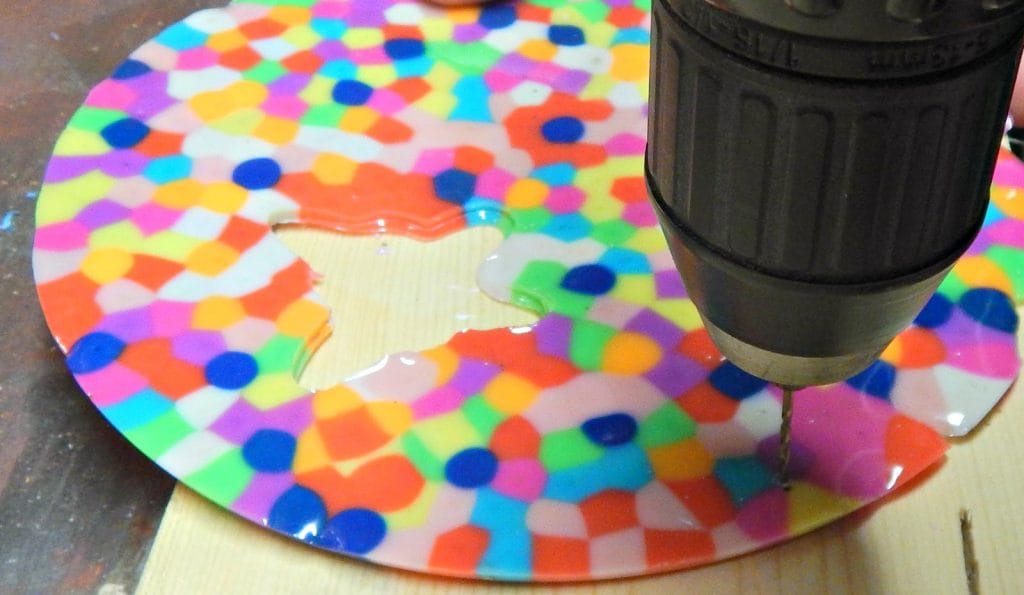 6. Use a drill to put holes in the beads then string together with fishing twine.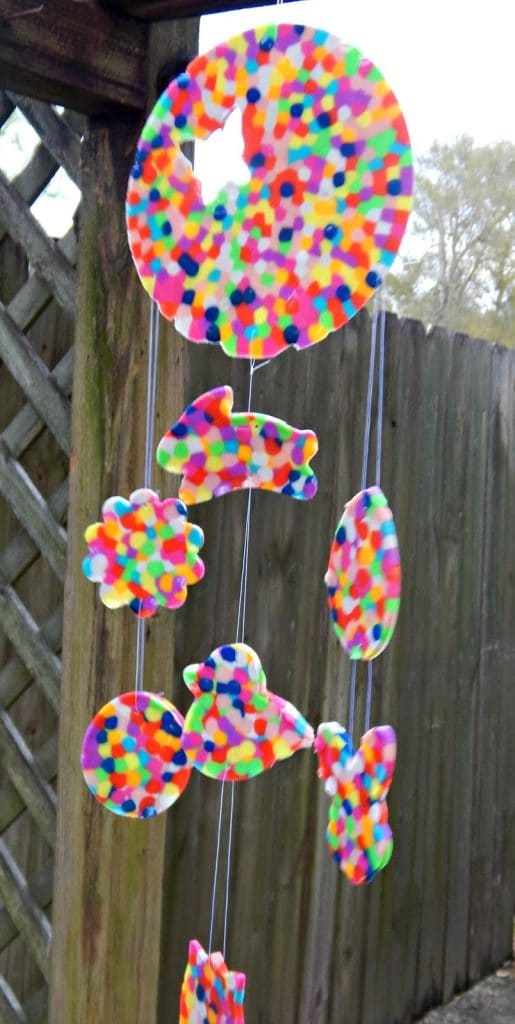 Last, hang up your Sun Catcher and enjoy it. We were disappointed the sun wasn't out when we hung our suncatcher.
Of course, we still love our Sun Catcher! I hope you like it, too.
You could also make an extra DIY Sun Catcher Mobile give as a gift to someone for Easter.
Also, check out my dragonfly and heart-shaped DIY Sun Catchers.
Pin Me