I 've been waiting for warmer weather to make my spring wreath. Today, when I woke up to beautiful sunny skies I quickly grabbed my supplies and started working on the wreath for my front door.
When I stepped out on my back porch to go photograph my finished wreath I was nearly knocked down by the wind.
The wind was so aggressive but, the sun was shining down and I could feel the warmth on my face. I lugged myself towards the back of the house to place the wreath on the fence.
I started photographing the wreath it was simply a gorgeous spring day, wind and all! The weather was definitely a welcome change from the cold rainy weather that we have been experiencing the last few days.
What's the weather like where you live? I hope you like my Spring Welcome wreath as much as I do!
Would you like to know how I made my wreath ? Keep reading!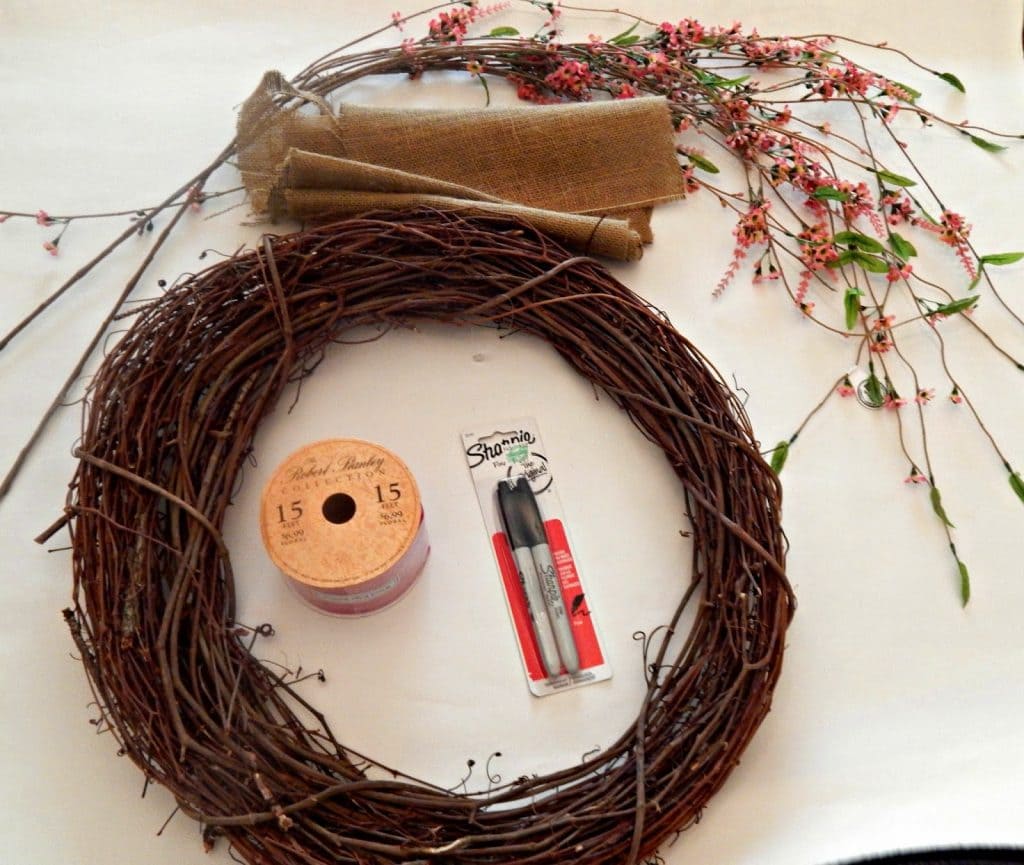 What You Need To Make A DIY Spring Wreath
Oval Grapevine Wreath
Artificial Flowers
Black Sharpie Marker
Floral Wire
Ribbon
Jute
Burlap
Scissors
Chalk
Hot Glue Gun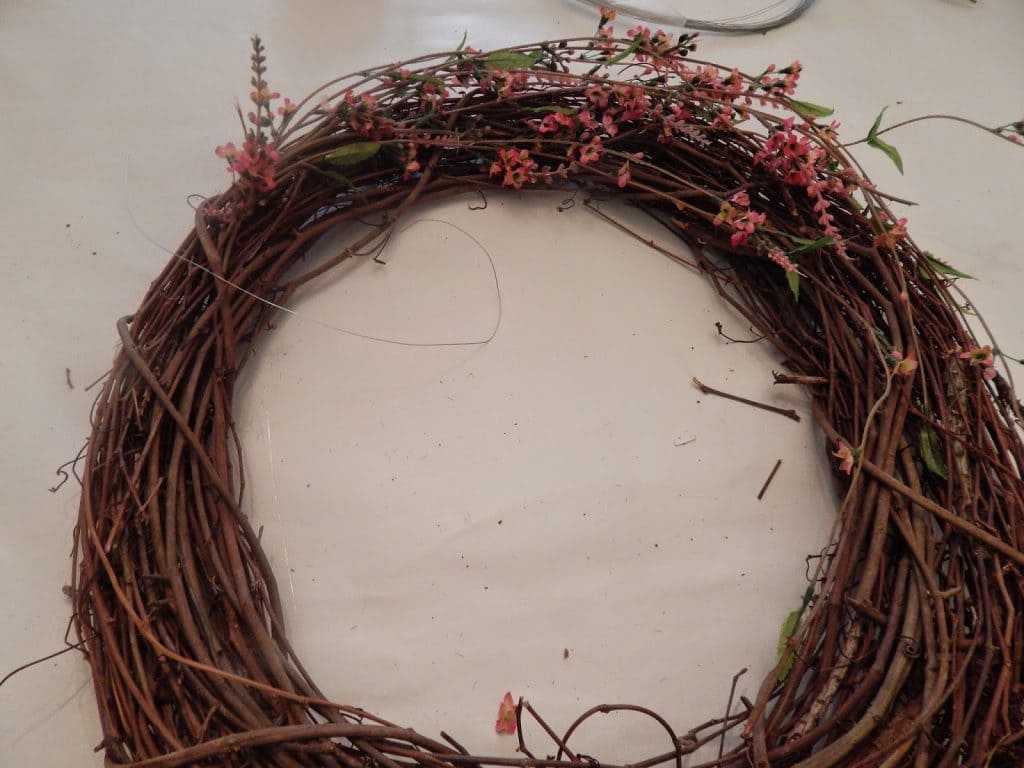 How to Make DIY Spring Wreath
Cut the bottom of the stem from the flowers . Using floral wire secure the flowers together .Secure flowers to the wreath with floral wire or hot glue, make sure you cover the wire with the flowers.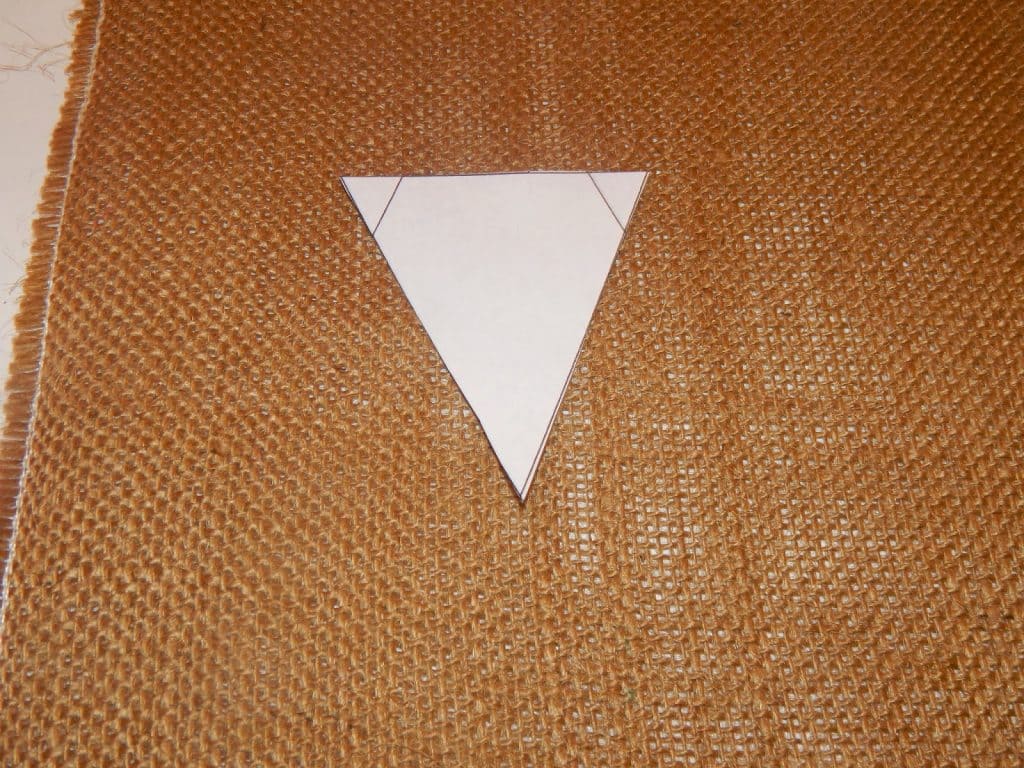 Make a template for your welcome banner by drawing and cutting out a triangle to the size you want. Trace 8 triangles on the burlap with chalk.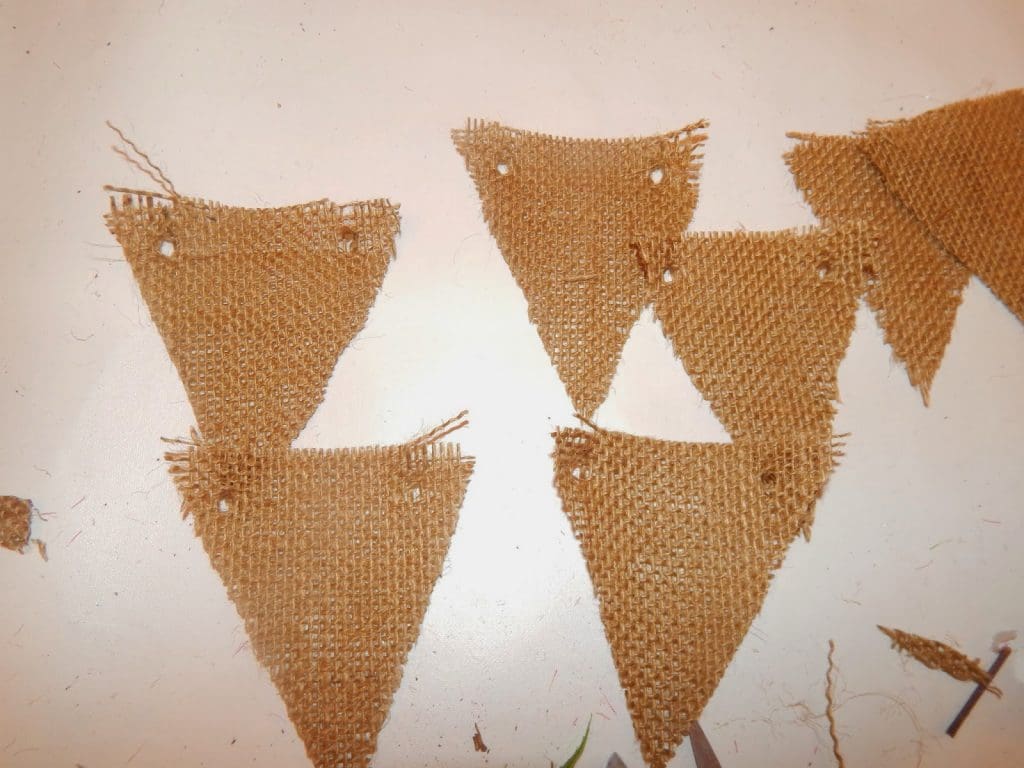 Cut triangles out. Using a Phillip screwdriver poke two holes in each triangle. Use sharpie marker to make the letters . Spell out "Welcome".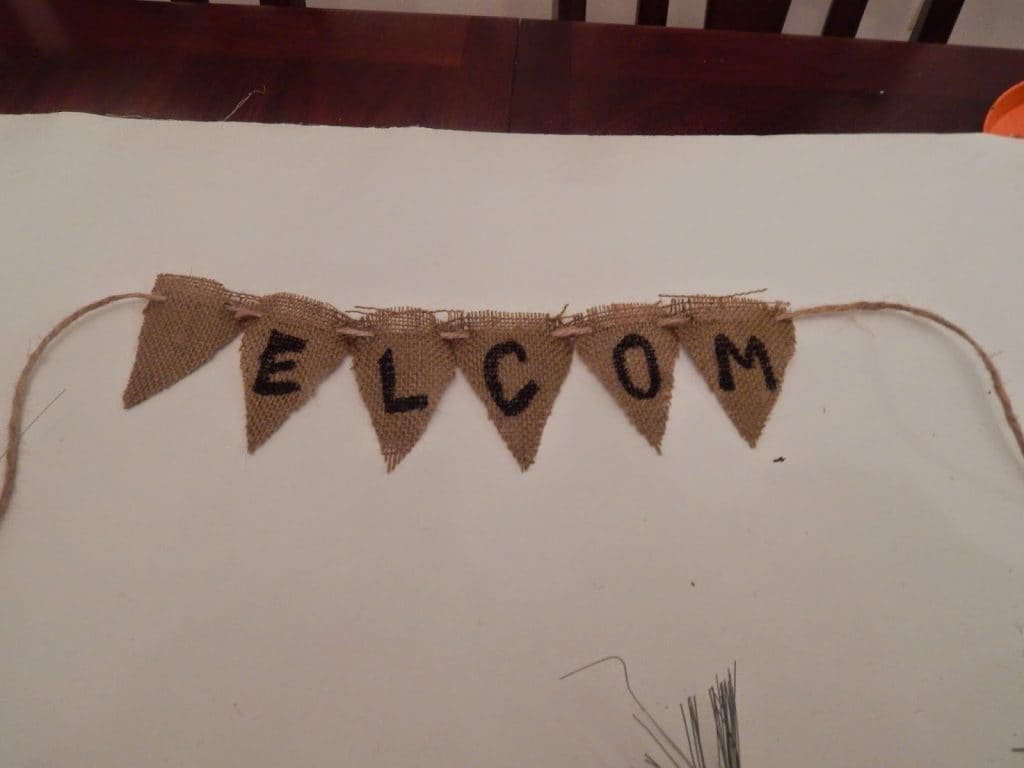 String together the triangle's using the Jute. Hint: put tape or glue on each end of the jute to make it pass easily through the holes. Glue your banner to the wreath.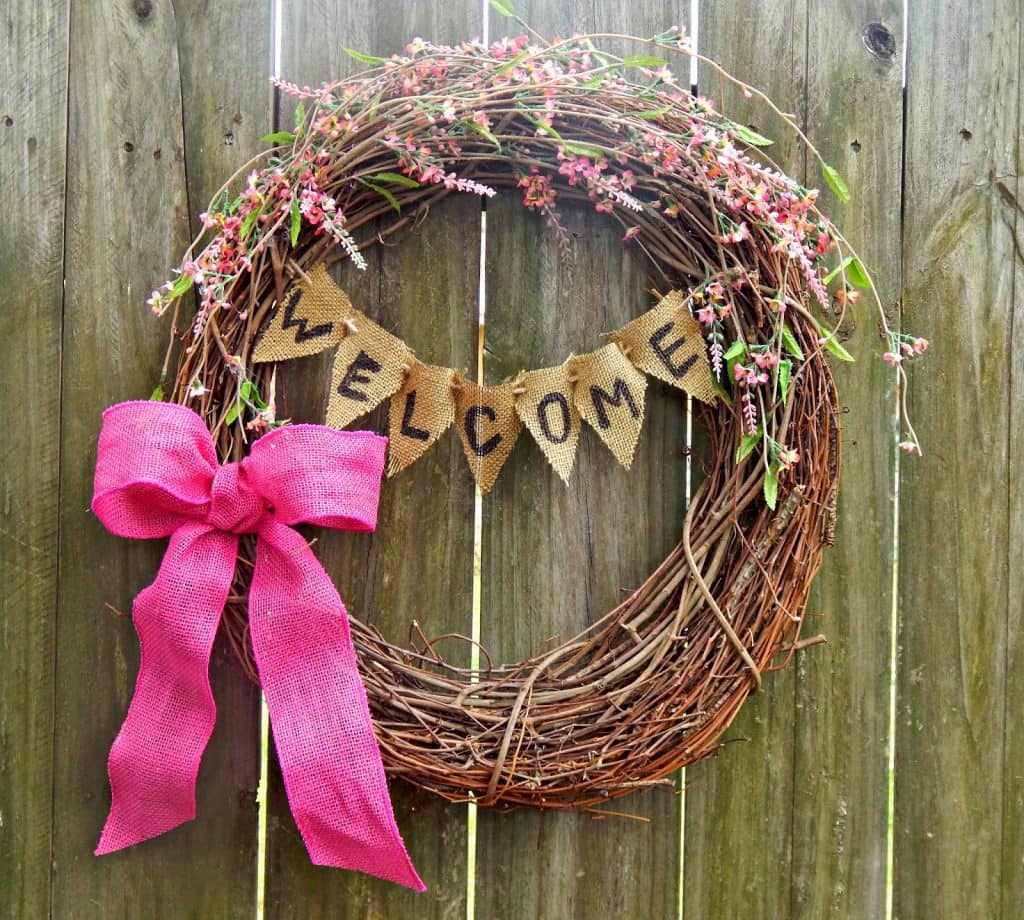 I think the wreath looks great on the fence but, will look better on my front door. I really like the way the "Welcome" banner turned out.
I can use this wreath throughout the summer months. It will look great for Spring, Easter and Summer. Have you bought or made a wreath lately?