These Easter Bunny Paw Prints are a fun and cute way to surprise your kids on Easter morning, and it's also a great tradition your children will treasure forever!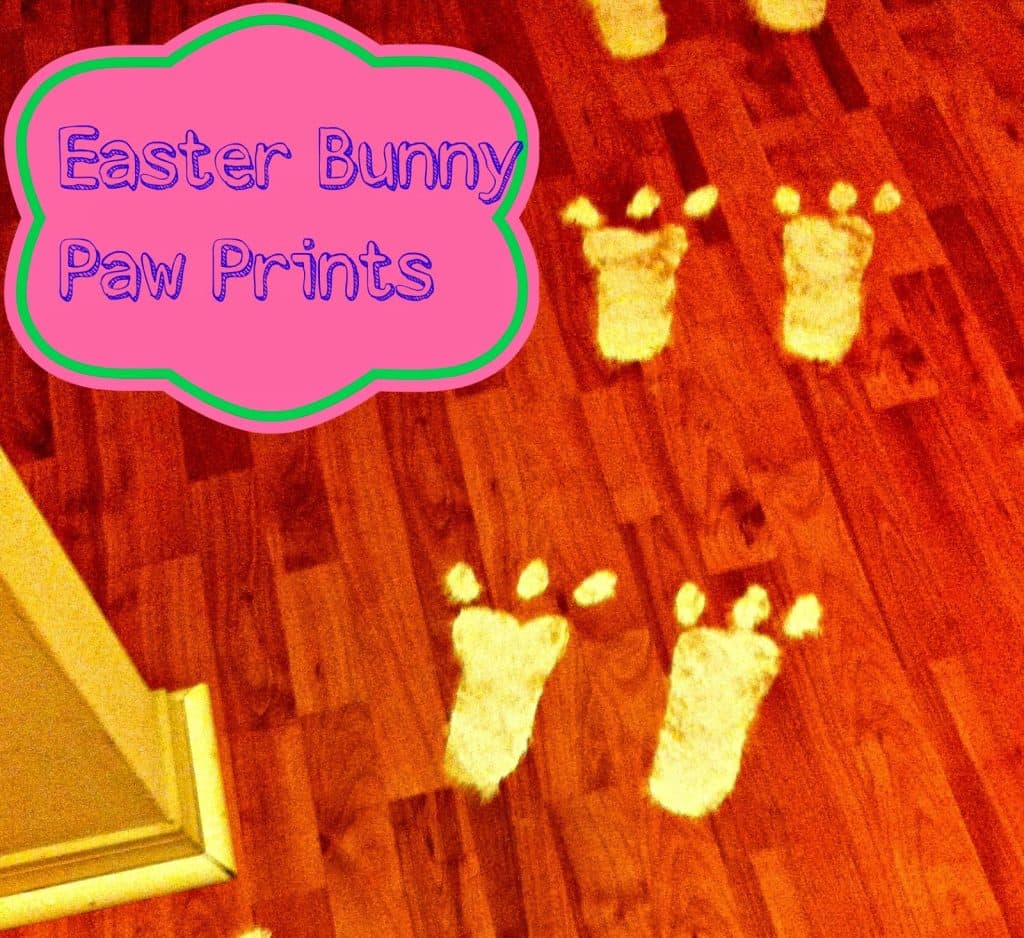 How to make Easter Bunny Paw Prints
First, I used poster board to draw the bunny prints on. Then, I cutted the paws out and after I laid the stencil where I wanted the paw prints on the floor.
Next, I shook the  baby powder over the hand drawn stencil I cut out to make the bunny paws..
Second, you'll need to carefully lift the poster board away from the paw prints  and pour any excess powder into a bowl after making  each print. 
* hint: I used a damp rag  to wipe away any excess powder from around the prints as I was making them.
The prints are easy to clean up with a cloth and water, whenever you ready for them to disappear
Additionally, you can make these bunny paws on carpet. Use carpet powder then vacuum them away!
If you need a paw print template, Esty has several inexpensive paw print stencils you can buy.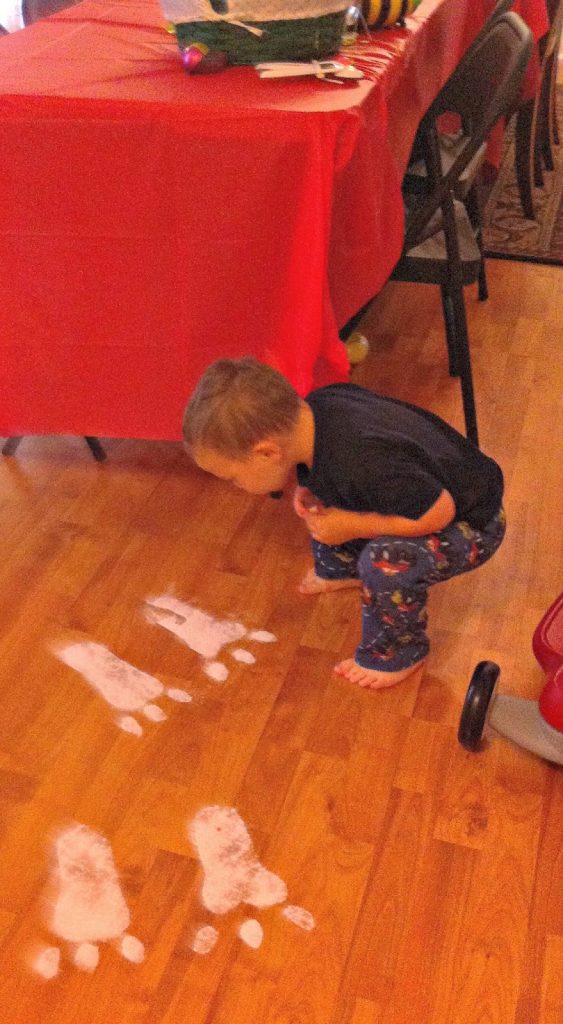 I wish I could take credit for this cute idea but, I found it on Pinterest. You can find the complete tutorial
here
  by "I Love You More Than Carrots".

The bunny paw prints have become a special Easter tradition for my family. I have been making them for my son every year since he was two-years old. Do you have any special Easter Traditions?
We have told our son the paw prints are from the magical powder dust the bunny puts on his feet to hop from place to place! LOL
But the magical powder only works for the EASTER BUNNY!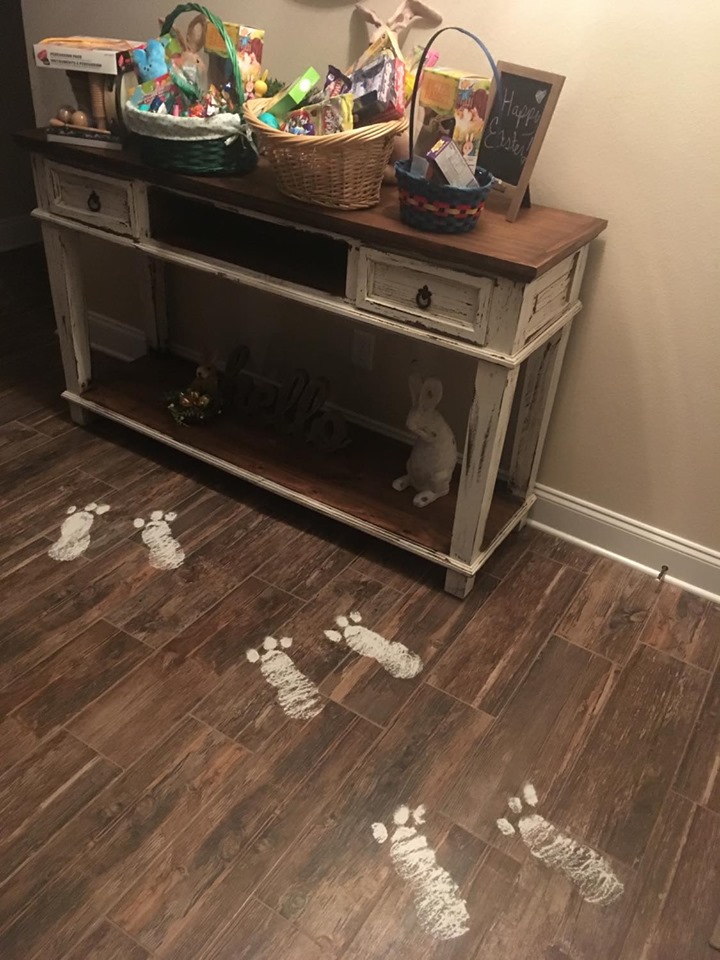 What can you use to Make Easter Bunny Paw Prints
baking soda
flour
baby powder
vacuum powder
sand
dirt
cocoa powder
If you use dirt, sand, or cocoa powder you can tell your kids it's from the Easter Bunny's dirty feet!! LOL
Do you have any special Easter traditions? Share them with us below in the comments.