Last year,  I surprised my little boy when he woke Easter morning with these adorable bunny prints made with baby powder. He was so surprised he couldn't stop looking at them and smiling. I wish I could have caught his facial expression on camera ..it was priceless!  I made a trail from the front door to the table where I set his basket and made the trail go back out the front door. He loved them so much I decided to make them part of our Easter tradition.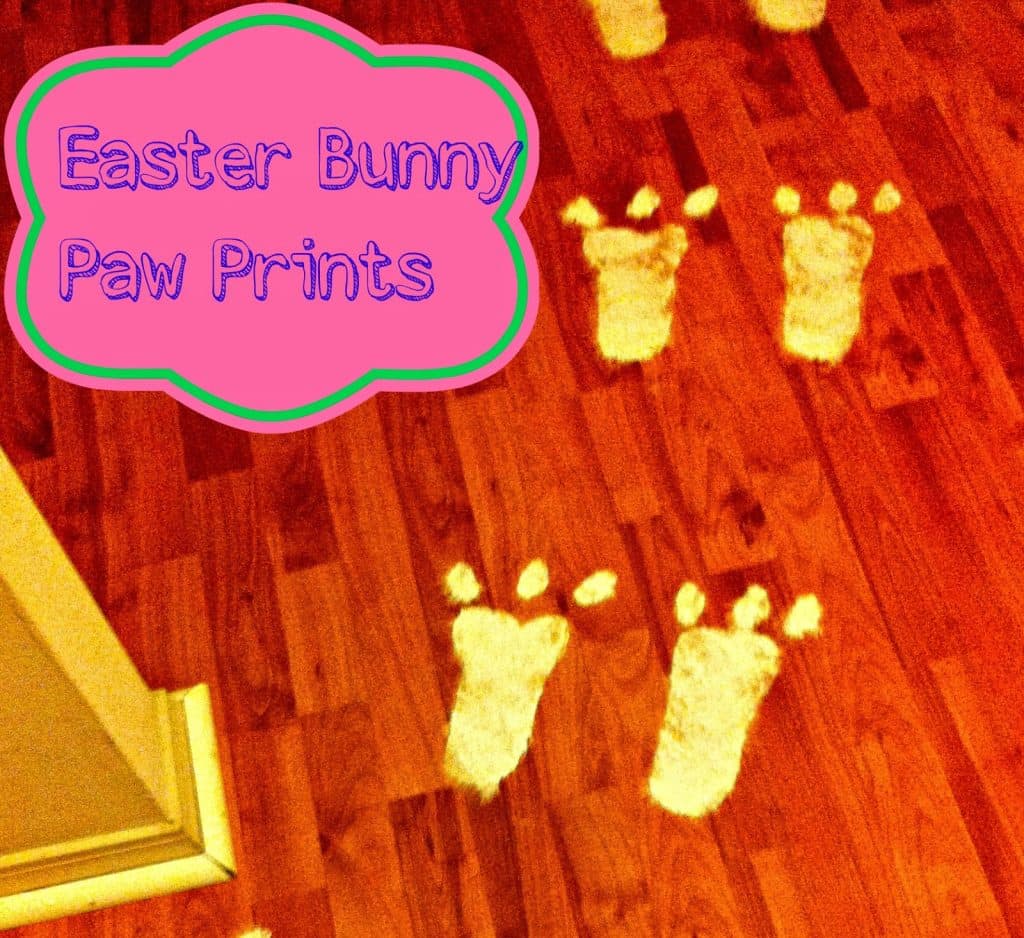 I wish I could take credit for this cute  idea but, I found them last year on pinterest. You can find the complete tutorial here  by "I Love You More Than Carrots". I used poster board to trace my  bunny prints on. After cutting  them out I laid the print where I wanted it and  shook the  baby powder to make the prints. Then I carefully lifted  the poster board away from the print  and poured the excess powder into a bowl after making  each print. * hint: I used a damp rag  to wipe away any excess powder from the print as I was making them. The prints are easy to clean up with a cloth and water. You can make these prints on carpet with carpet powder then just vacuum them away!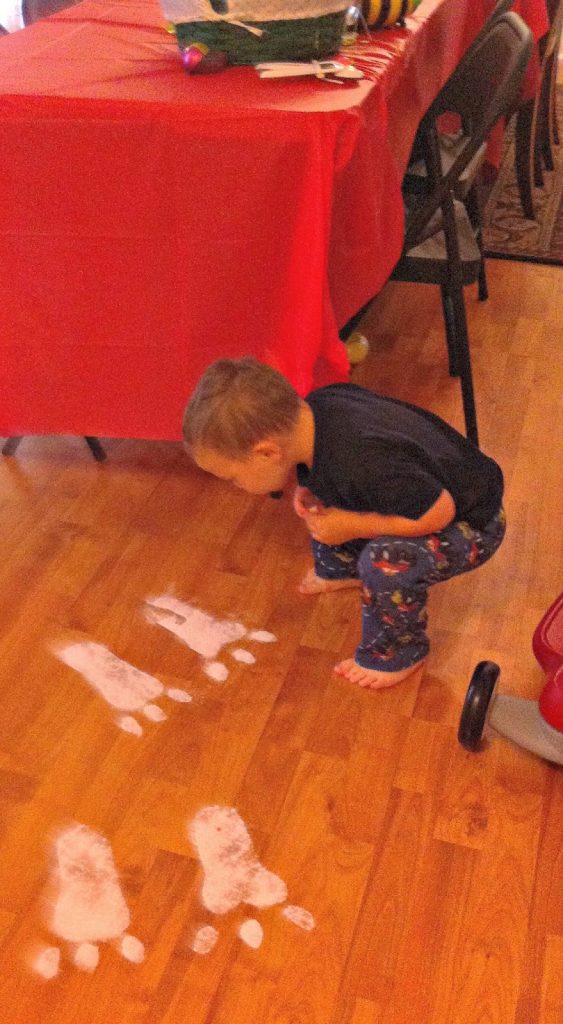 My little boy was fascinated by the prints!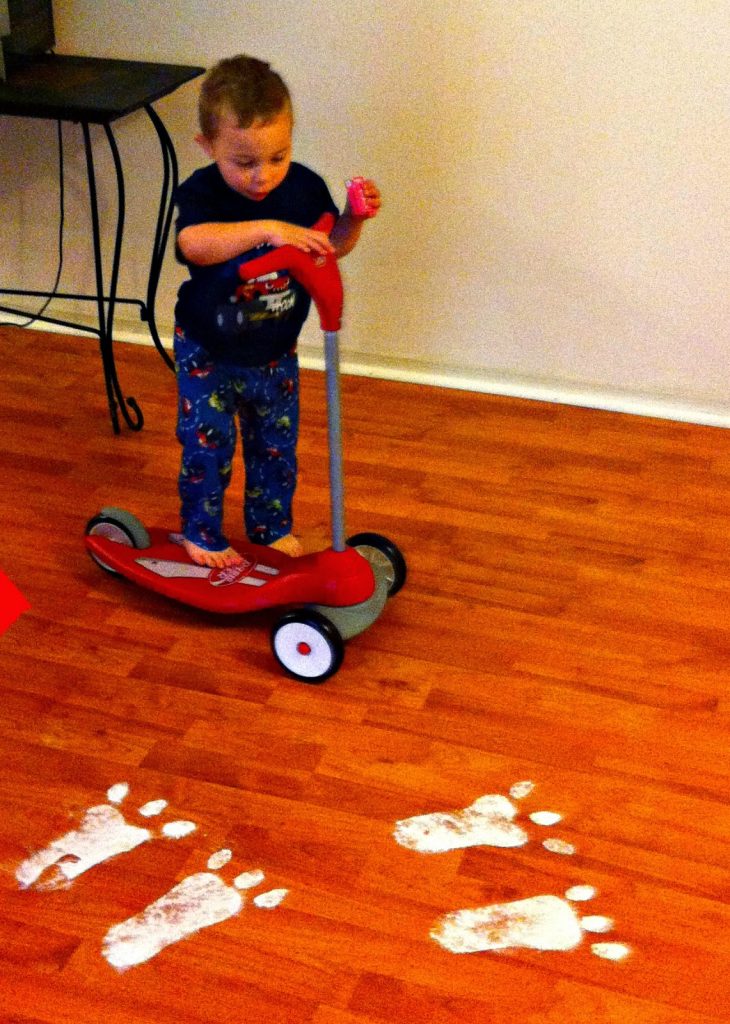 He couldn't stop looking at them! I left them on the floor until he took his nap.
Do you have any special Easter Traditions?