Celebrate your dad with these 30 Children's Books About Dads. These books make the perfect present for any Dad for Father's Day.
I am happy to share this list of Children's books about Dads, just in time for the holidays.
I have fond memories of my dad reading to me when I was little. And, now I enjoy listening to my husband read to our son. I know my son loves when his Dad reads him a book.
It's a great way for them to spend quality time together. Celebrate the special guy in your children's lives by giving them a book to read with the kids.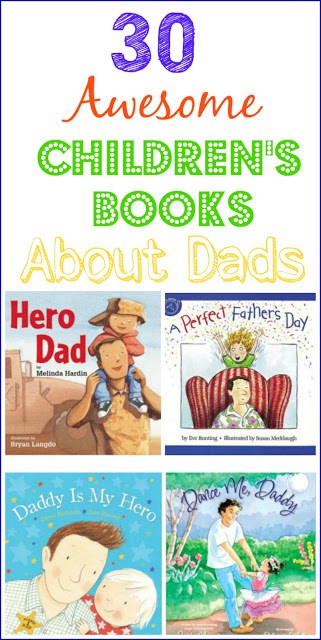 This list of books offers something for everyone. You can find books for a first time Daddy. A Dad to read to his daughter or a book for Dad to read to his son.
I even listed books that celebrate special people in a child's life such as a Grandpa, Stepfather, or other male role models.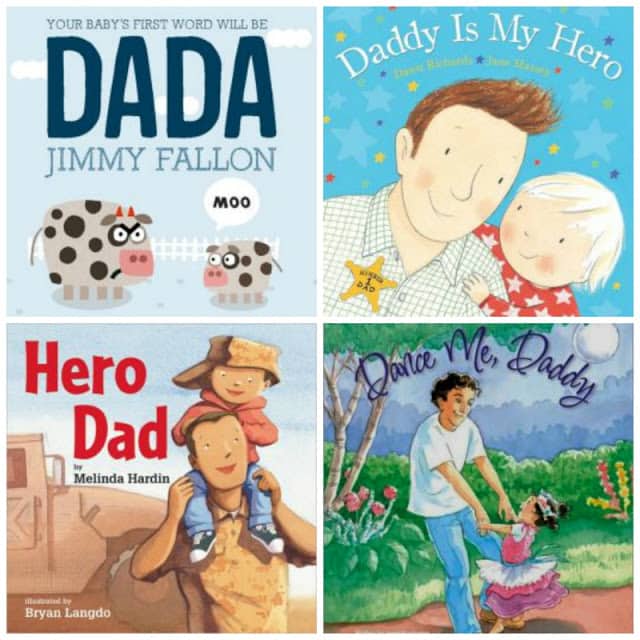 This page contains affiliate links and as an Amazon Associate I earn from qualifying purchases. Read my privacy policy here.
Perfect for Father's Day
1. DaDa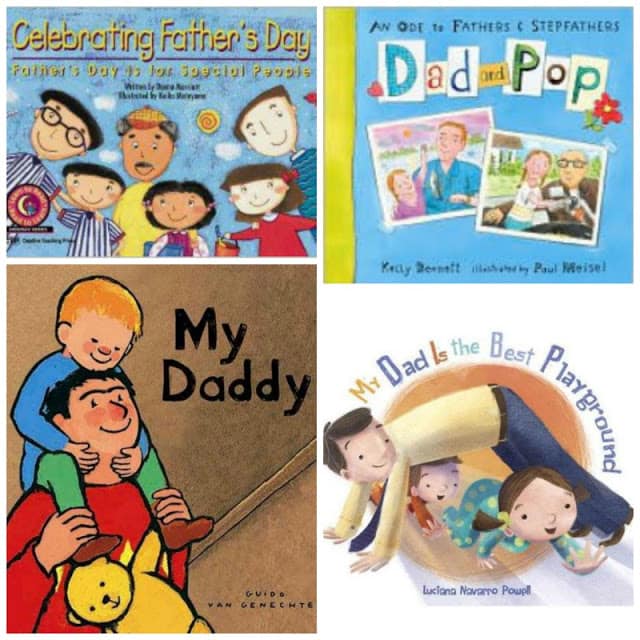 There're even books that celebrate cute and fuzzy Fathers. These books are great for kids and Dads that like to read stories about Animals.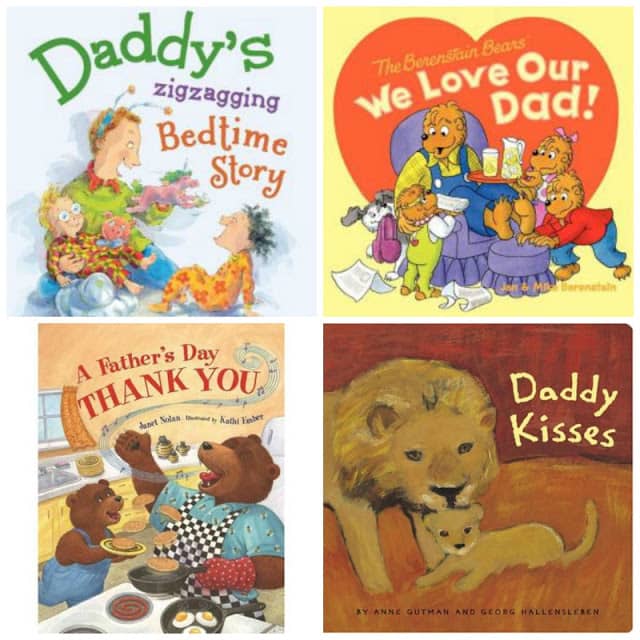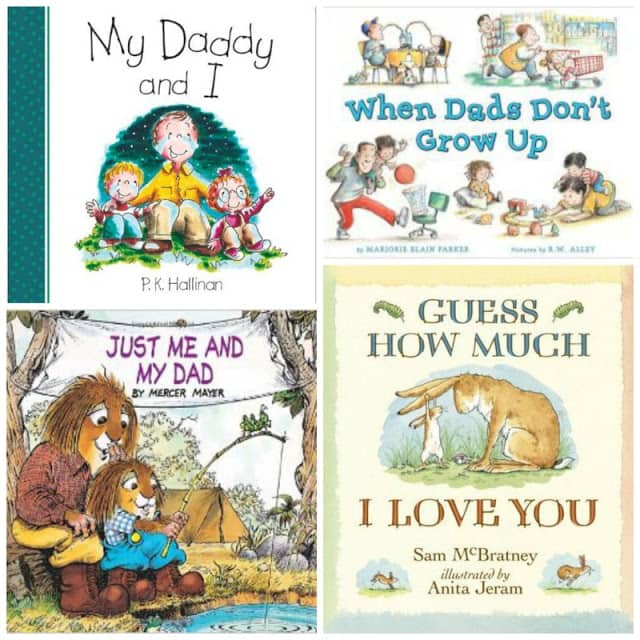 21. My Daddy and I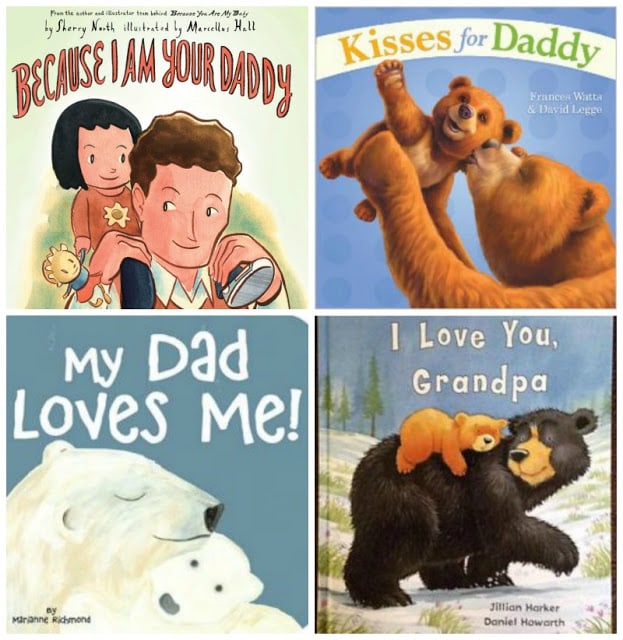 26. Kisses for Daddy
27. My Dad Loves Me
Here are the last two (2) books without pictures. Hope you enjoyed my book list!
Do you have a favorite children's book about Dads?
These books make the perfect gift for a child to give their daddy for Father's Day, or any time of the year. It's the perfect way to say "I LOVE YOU-DAD!"
more for father's day