Can you guess what I used to make my Garden Flag?  This adorable "St. Patrick's Day No-Sew Garden Flag" was crafted from a Burlap Placemat. I just happen to be in Hobby Lobby looking for gift bags when I spotted the placemats. I probably seemed like a basket case standing in the aisle holding up the placemat, as I imagined it in my front yard.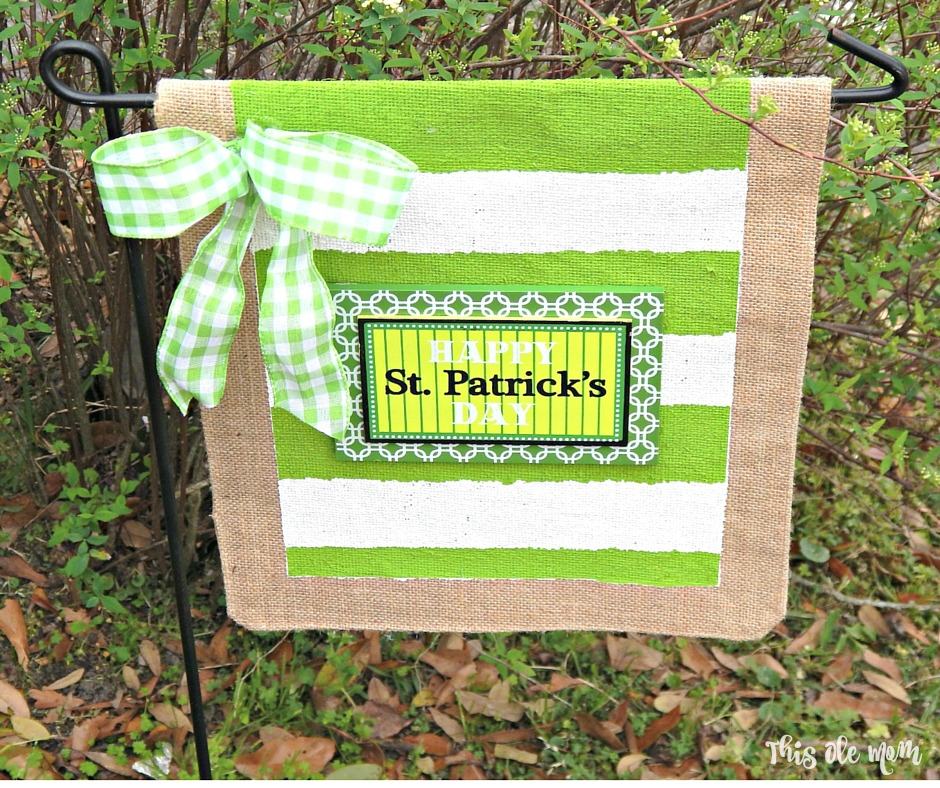 This project is perfect for somebody like me that can't sew. I used HeatnBond to hold the seam together at the top of the flag. I love how simple the flag was to make. The best part about making my outdoor flag, it's one of a kind.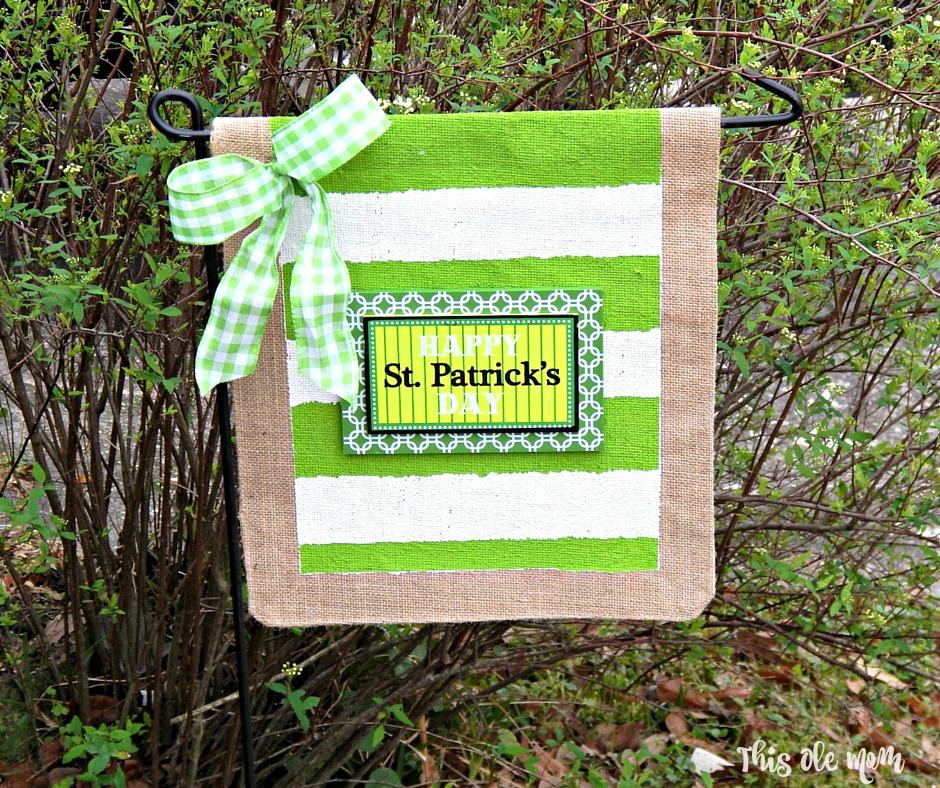 Supplies: 
1- Burlap Placemat]
Ribbon
HeatnBond
St. Patrick's Day Plaque (Hobby Lobby)
Hot Glue
Flagpole
Americana Paint – Snow (Titanium) White
Americana Paint – Irish Moss
Cardboard
Sponge Brush
Masking tape 2 & 1 1/2 inch
Iron
Instructions: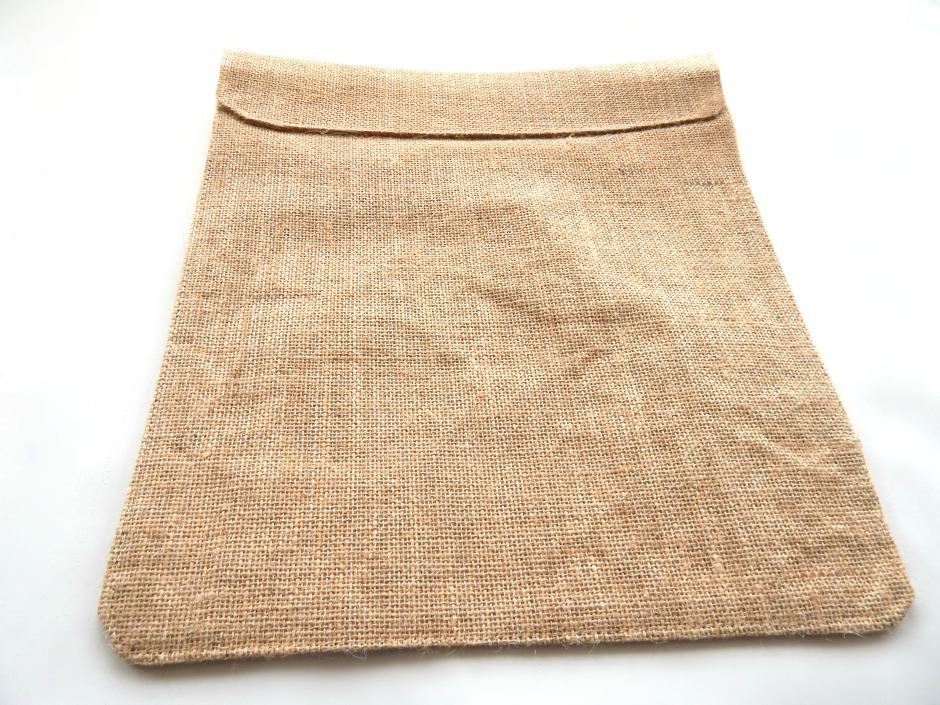 Flip the placemat over, measure 2 1/2 inches at the top of the placemat making a seam and fold it down. Use the iron to press the top of the placemat down flat. Lift the seam up and place a piece of  HeatnBond along the bottom of the seam. Follow the direction on the HeatnBond and iron the seam closed making a pocket that will fit onto the flag pole.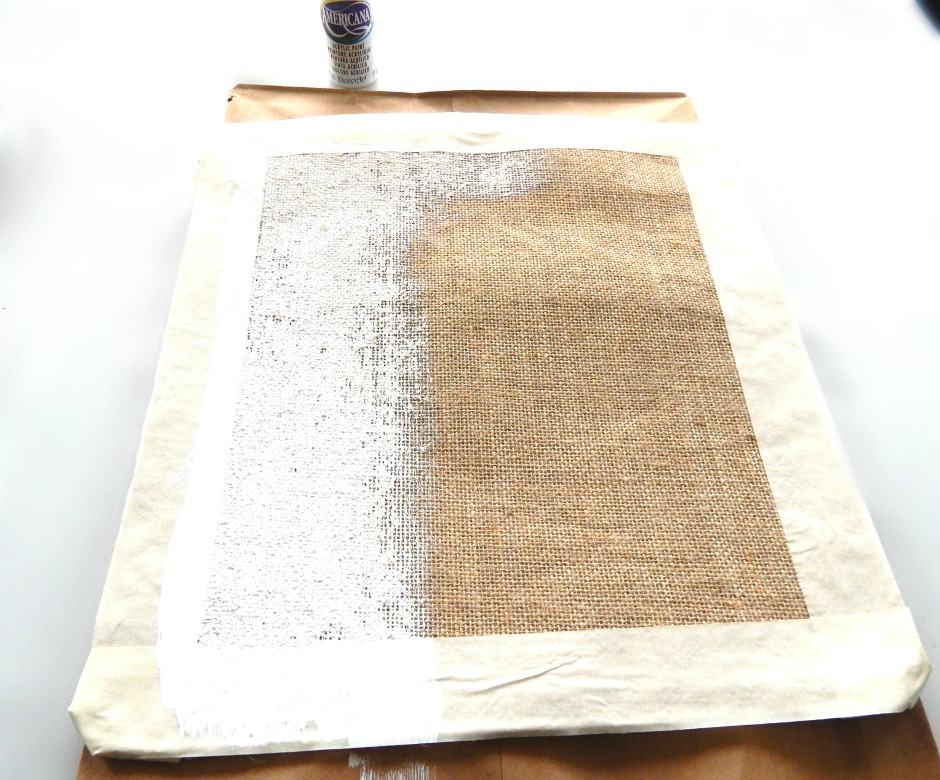 Tape the edges of the placemat with the  1 1/2 inch masking tape. Lay the placemat on a piece of cardboard. Paint the placement white and let dry.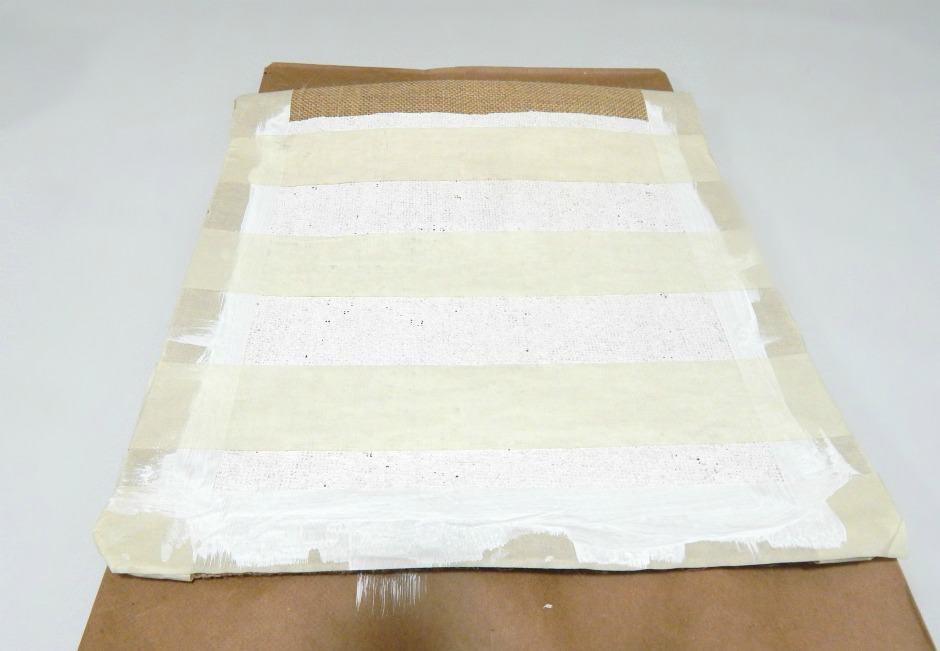 Once the white paint dries, remove only the top piece of tape. Use the 2-inch masking tape to make stripes. See the above picture for an example. Paint the stripes using the Irish Moss color. Then let the placemat dry.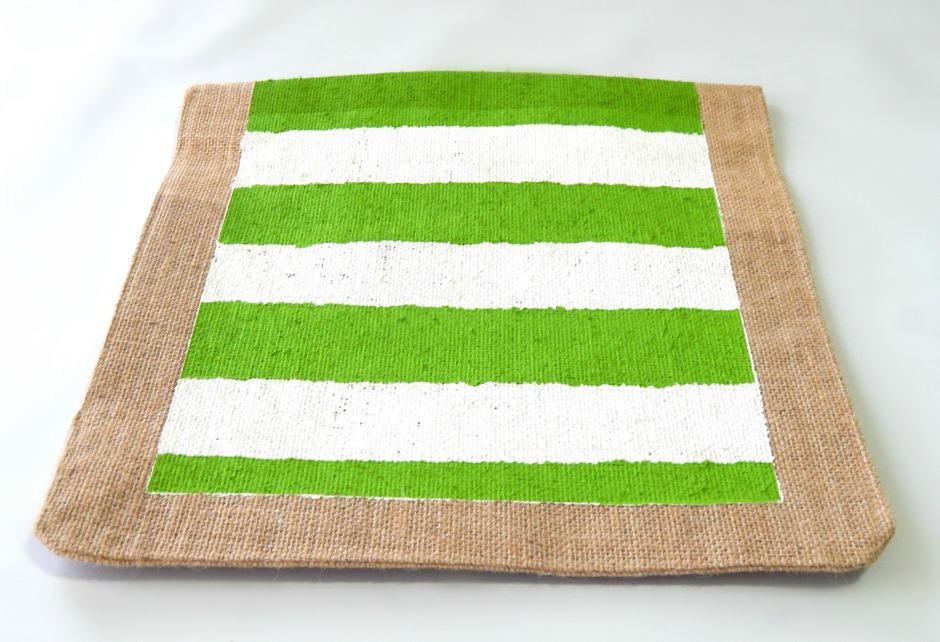 Once the placemat dries, remove all the tape then glue on the St. Patrick's Day plaque and the ribbon. Slide the flag onto the flagpole and admire! You will be the envy of your neighborhood with your new St. Patrick's Day No-Sew Garden Flag. Make sure to check out my Spring No-Sew Garden Flag here.
PIN ME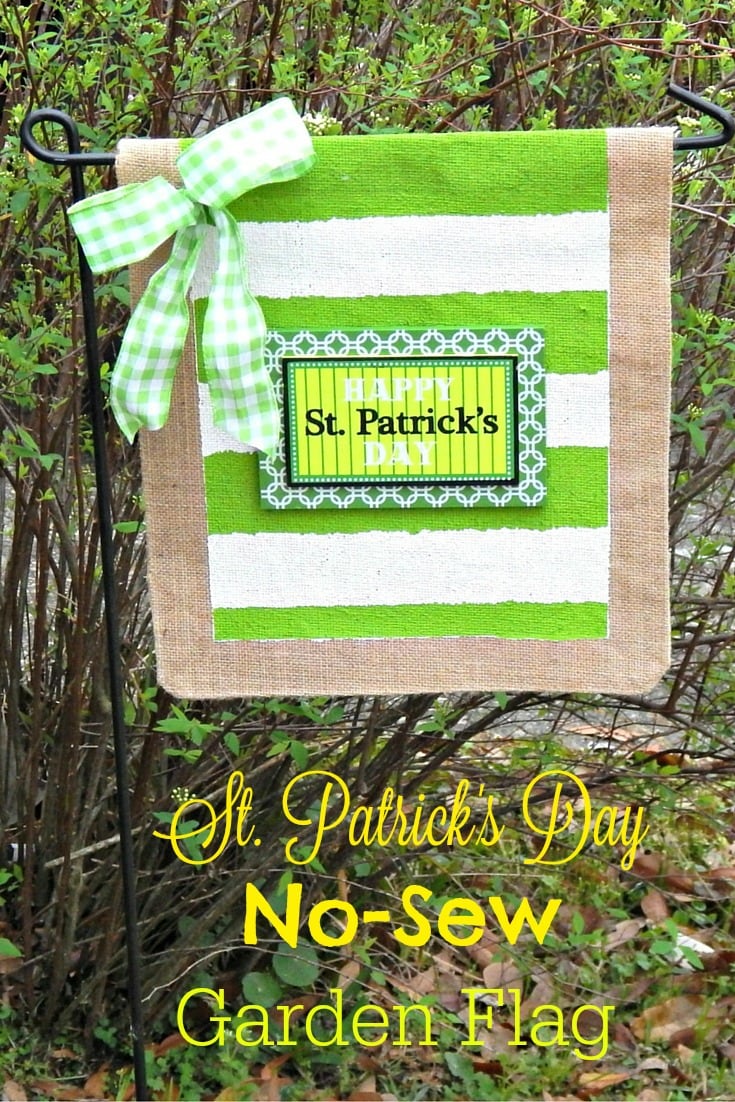 I love comments or email kseghers@rocketmail.com
Happy St. Patrick's Day, Kim