This Printable Student Planner is the perfect tool to help teach kids how to be organized and learn how to be successful in school.
Every child in fourth grade and up should learn how to use a student planner.
It's such a fantastic resource!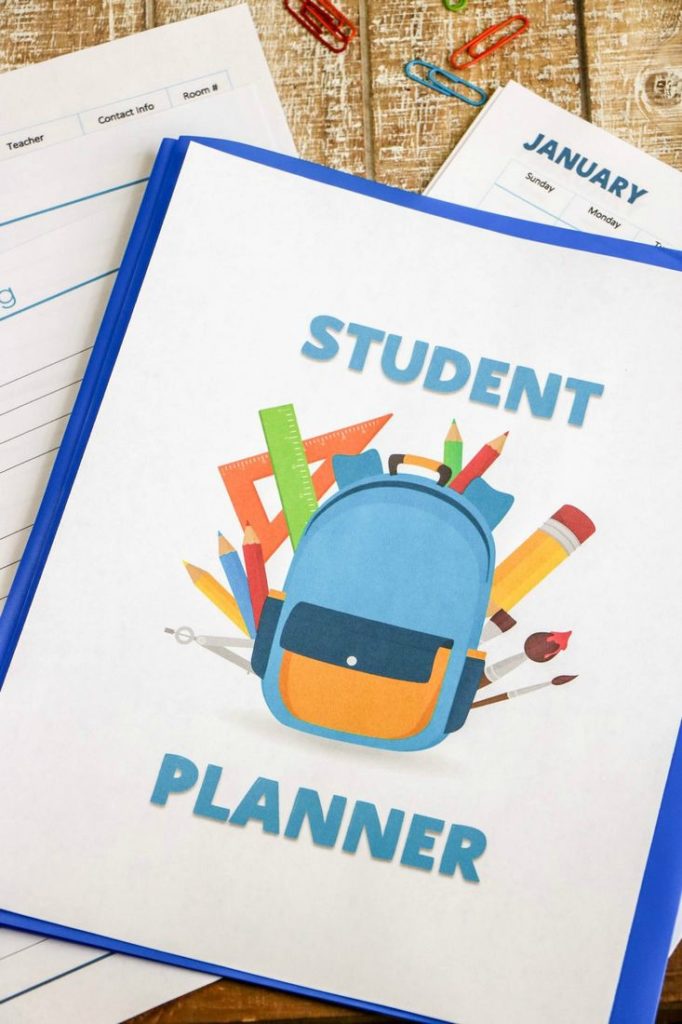 If your tween or teen is getting ready to go back to school, you should print out this student planner for them to use.
The planner will teach them how to be responsible and keep up with their schedule, daily homework, and their activities.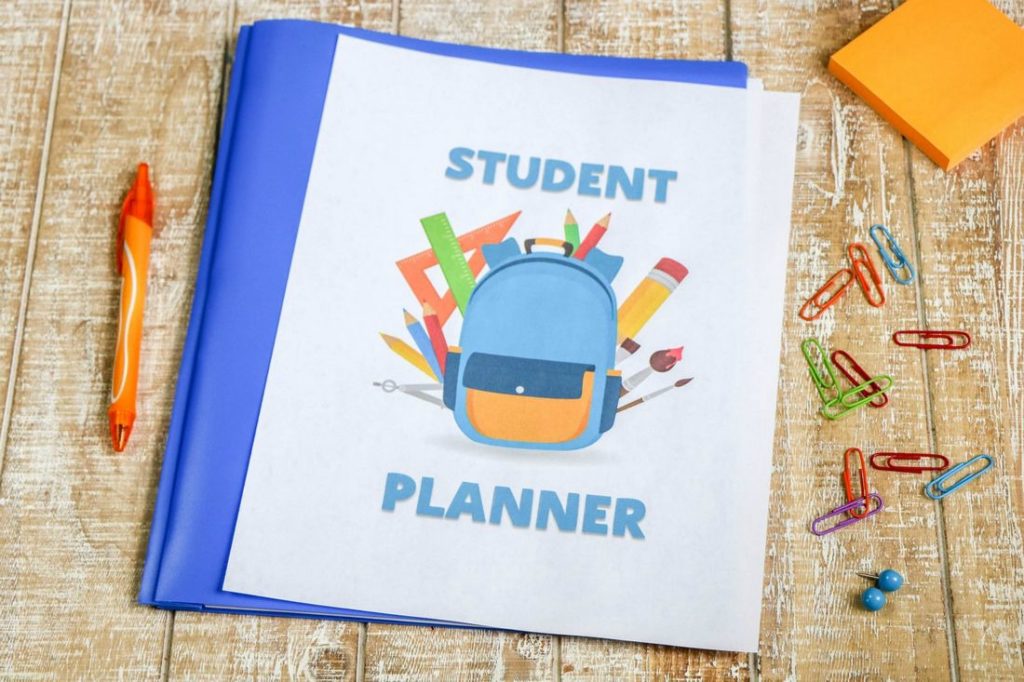 My son is in fourth grade this year and we're trying to teach him how to use the student planner.
Usually, I have to remind him to bring his books home from school.
And, often I have to drive to the school once he gets home off the school bus to chase down his homework that he forgot to bring home!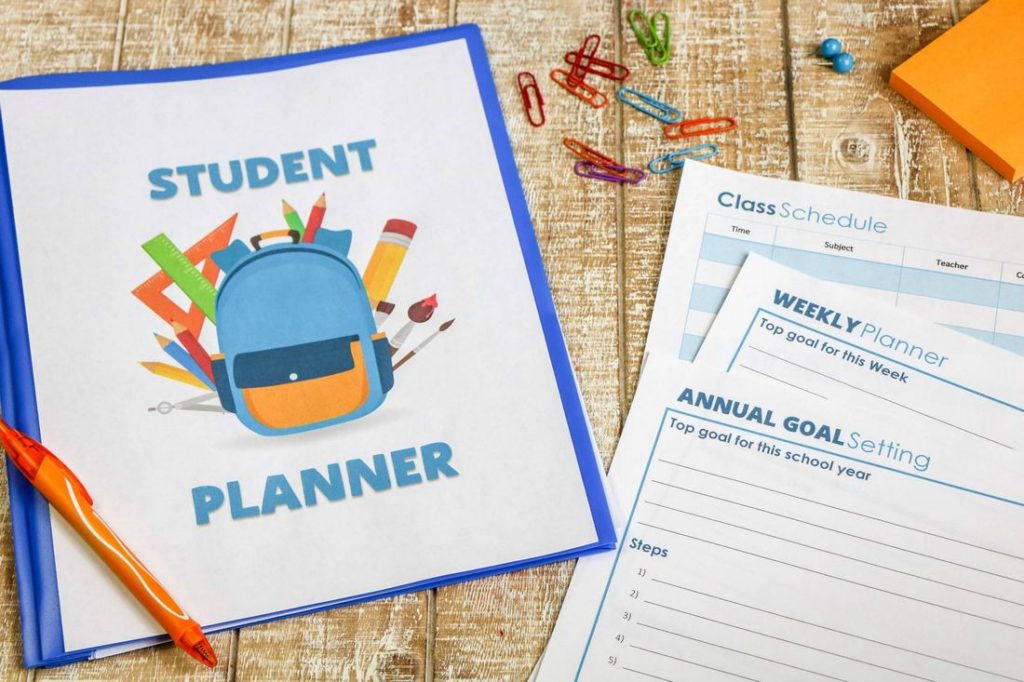 I hoping this school year he has a more successful academic school year.
And, I won't have to remind him 50 BILLION times about every assignment.
Especially, when homework is due or when he has to turn in a special project.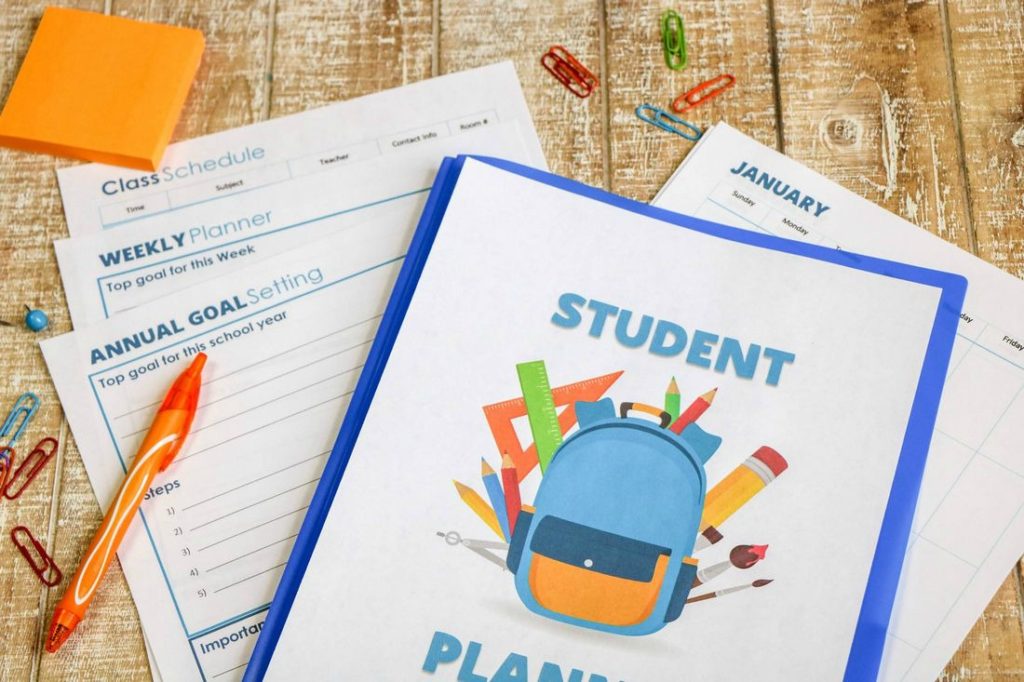 Did I mention you can print out the printable 16-page academic planner FREE? Isn't that cool?!!
So no more excuses why your kids in middle school, junior high, and your high school kiddos can't learn how to use a homework planner.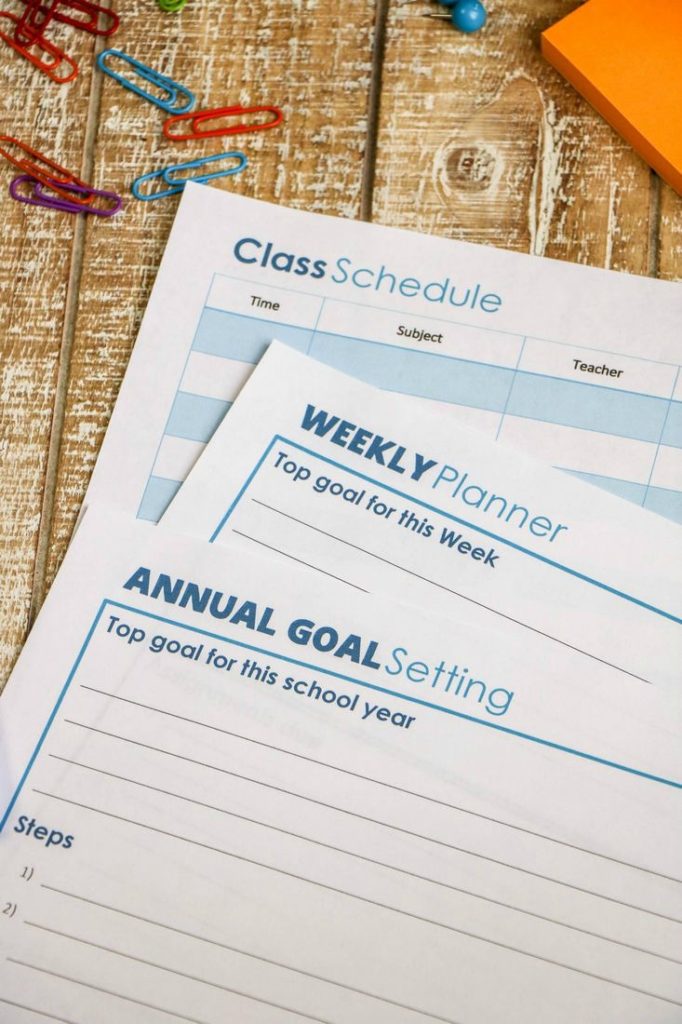 What You Get with the Printable Student Planner
Student Planner Cover
Class Schedule Sheet
Annual Goal Setting Sheet
Important Dates to Remember
Weekly Planner Printable
Printable Calendar
The student planner is perfect for the 2019 – 2020 school year.
We did not put a year on the planner.
We wanted people to be able to print a planner out, each school year.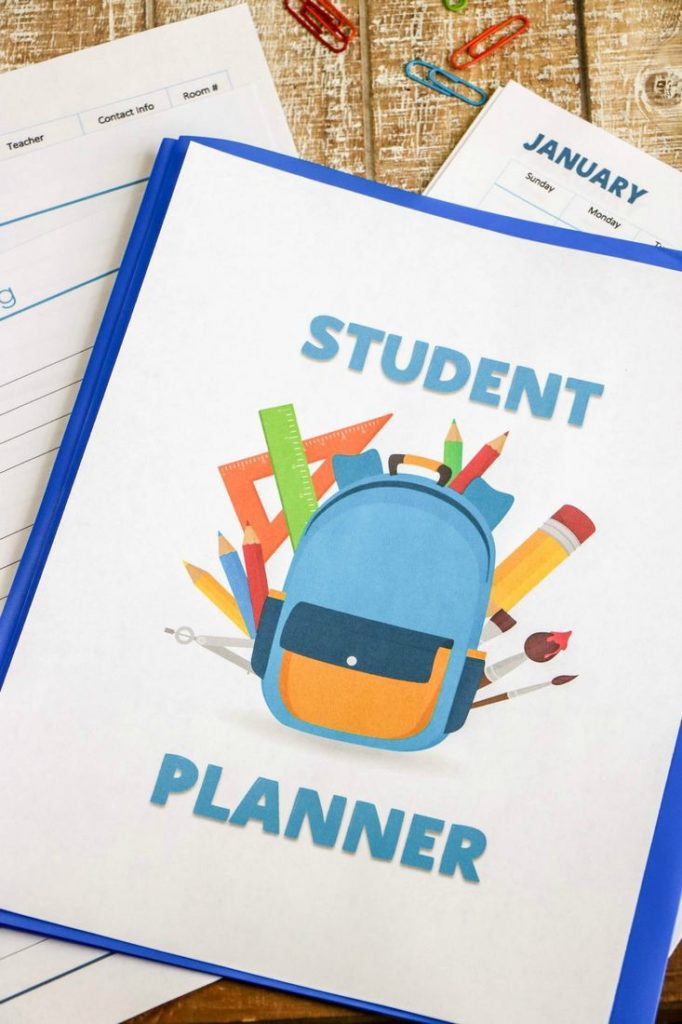 How to use the Free Printable Academic Planner
DOWNLOAD PRINTABLE PLANNER FOR STUDENTS
Also, you may print out as many copies of each sheet that you need.
I suggest printing out several weekly planner printables and several copies of the printable calendar.
Please use for PERSONAL USE ONLY! What do you think about the planners?
Pin Me: