If you're looking for something different to cook for your family or serve to guest at your next gathering try this colorful and flavorful Orzo Pasta Salad. This hearty dish will appease even the pickiest eaters!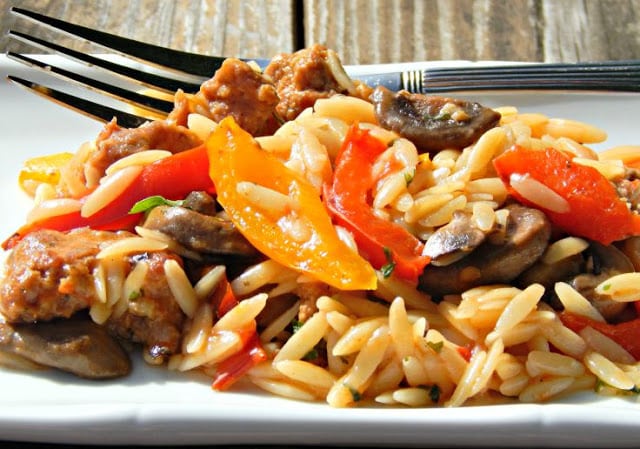 The delicious recipe made with light and fluffy Orzo Pasta, Grilled Peppers, Mushrooms, Fresh  Tomatoes, and Cajun Pork Sausage can be served as a meal or as a side dish.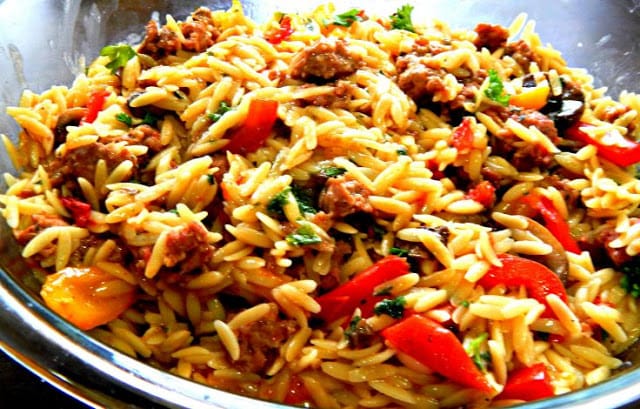 Here're the ingredients you'll need to make this light but hearty dish.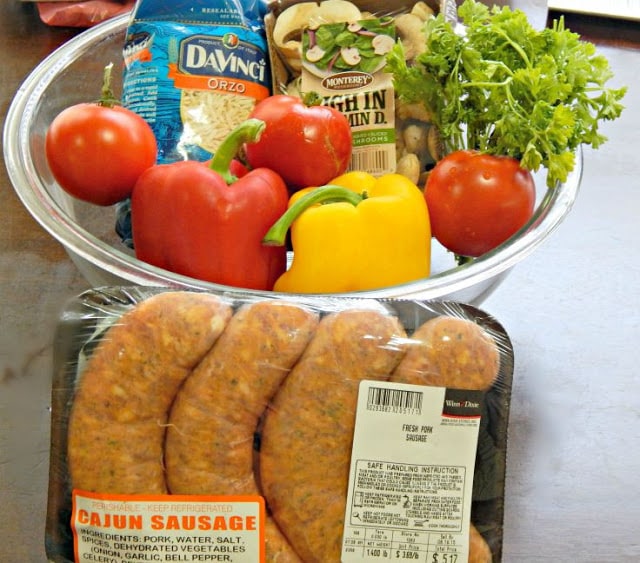 1- 16 oz. bag DaVinci Orzo
1- 1b. Cajun Pork Sausage removed from casing
(could use Turkey, Pork, or Italian Sausage)
4 cups (32 0z.) Chicken Broth
1- 8oz. pack sliced Cremini Mushrooms
1 medium grilled Yellow Bell Pepper
1 medium grilled Red Bell Pepper
1/2 cup chopped Parsley
1 cup diced fresh Tomatoes
Salt, Pepper and Garlic Powder
Instructions: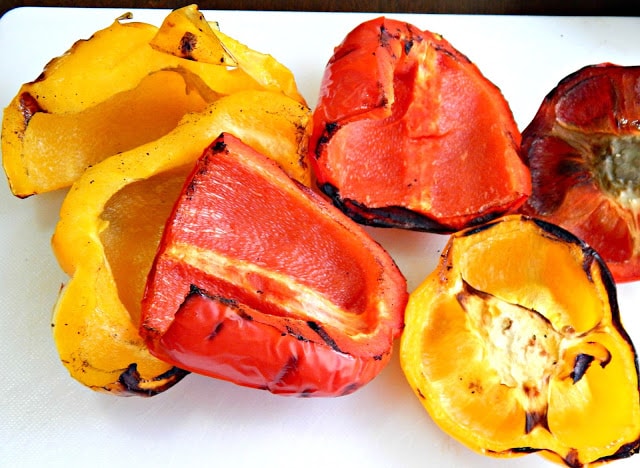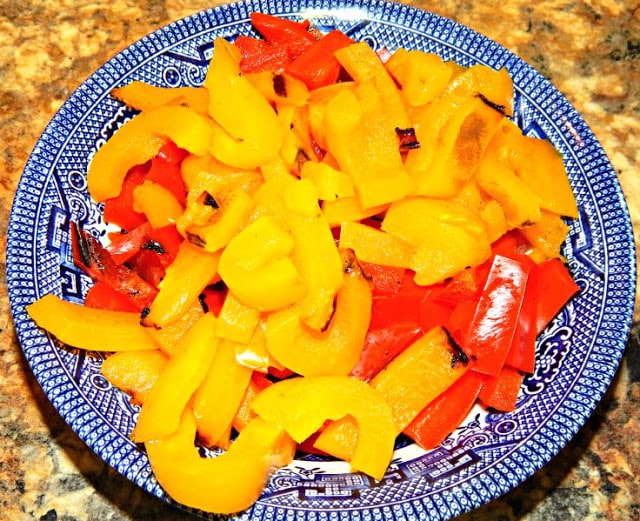 1. Grill the Peppers on barbeque pit or Roast Peppers in the oven until tender. Slice Peppers into thin pieces then set aside.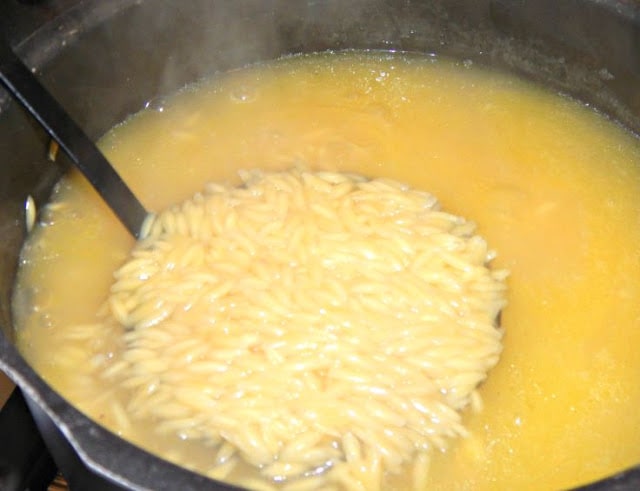 2. Pour Chicken broth into a large, heavy pot. Bring the Chicken broth to a boil over high heat. Stir in the Orzo bring to a boil again and lower the heat to medium stirring frequently. Cook until tender about 8 minutes. Using a strainer drain the Orzo, and then pour into a wide glass bowl. Toss the Orzo then set aside to let cool.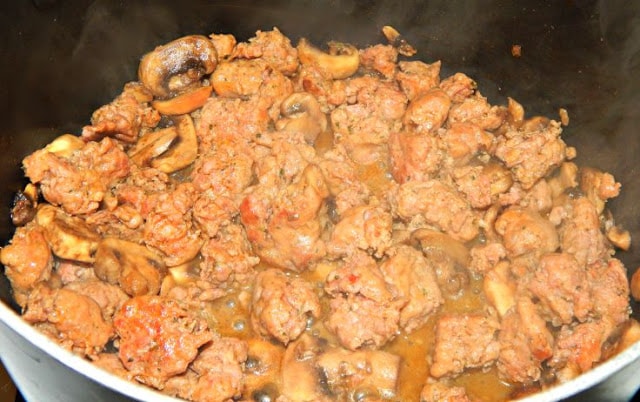 3. Cook the sausage over medium heat until almost done, stir in the mushrooms cooking until the sausage is brown and the mushrooms are tender.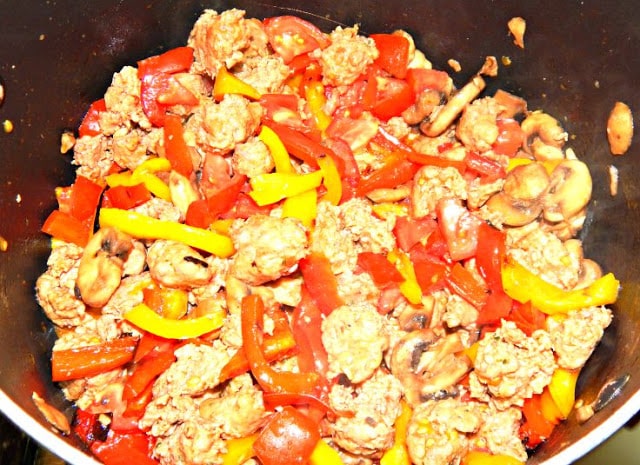 4. Stir in the bell peppers, diced tomatoes and parsley into the pot with the sausage and mushrooms. Cook on low heat until the peppers and tomatoes are warmed completely, then using a drainer drain any liquid from the pot. Set aside until cool.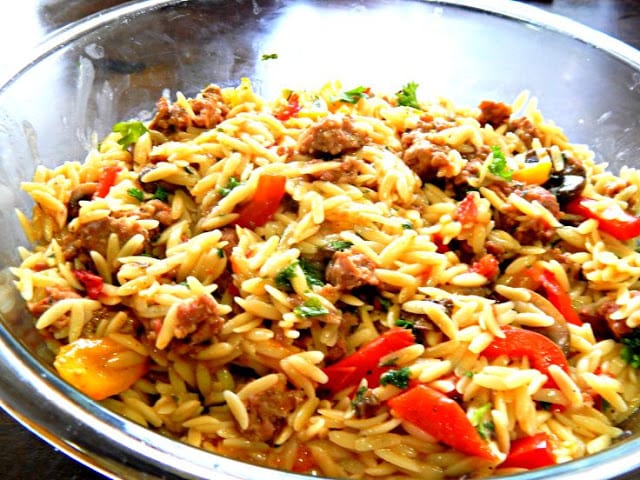 5. Toss all the ingredients together in the large bowl with the Orzo. Season to your liking. Serve at room temperature. Serve as a side dish or as a meal. Enjoy!
This delicious dish is light and hearty. It would make a great meal or serve as a side dish at a potluck dinner, picnic, or any type of gathering. I hope you decide to try this recipe. My family loved it!
Do you have a favourite recipe using Orzo?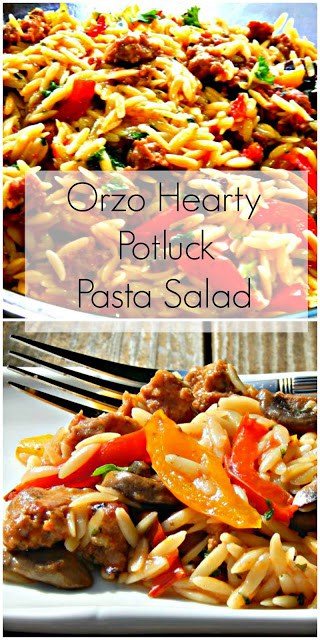 Bon Appetit,
Kim
I love comments or email me at kseghers@rocketmail.com