Do you have Packing Peanuts cluttering up your cupboards or closets? I do. I decided to make this easy kid's Halloween Ghost craft with my little boy. Using the packaging peanuts to make this craft was a fun way to recycle those annoying foam pieces. The Kids Halloween Packaging Peanuts Ghosts Craft is perfect for little and big kids to do by themselves or with adult supervision.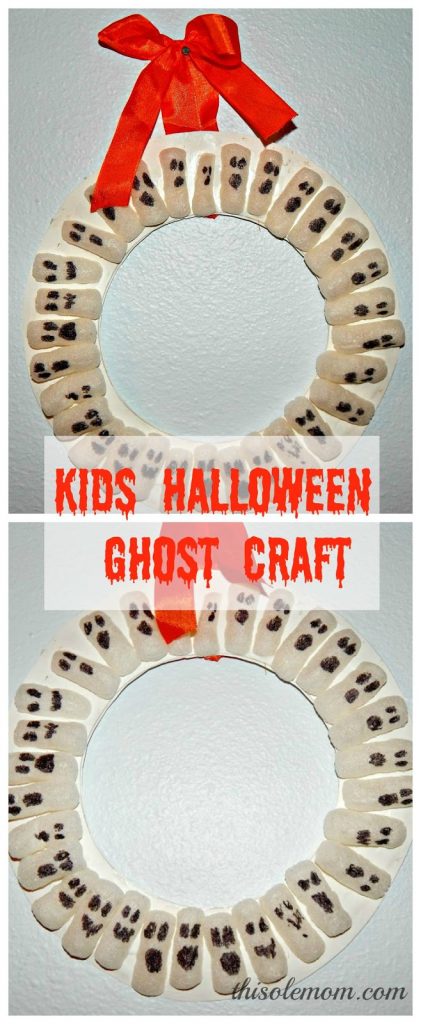 The Ghost Wreath would add some Spooky fun to any room in the house. Just have your kids make the cute craft and hang it up. I think this craft would be fun to make at Halloween parties, too. It's easy and affordable to make. Just start saving those packaging peanuts.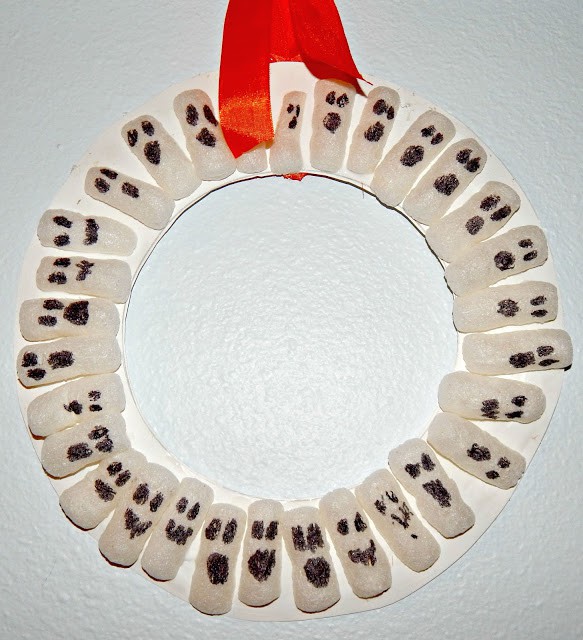 Supplies Needed:
30 or more White Packaging Peanuts
Black Sharpie Marker
White Poster Board or White Paper Plate
Elmer's School Glue
Ribbon
Glue Gun
Pencil
Large bowl & Small (if using poster board)
Scissors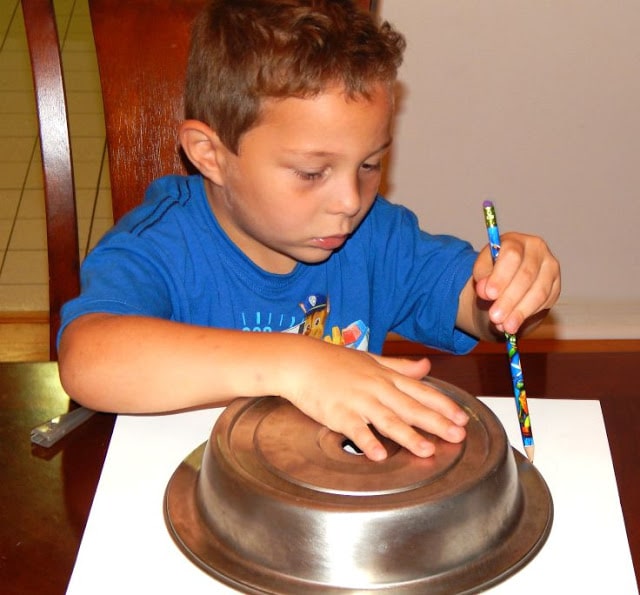 1. Using a pencil, trace a large circle on a poster board.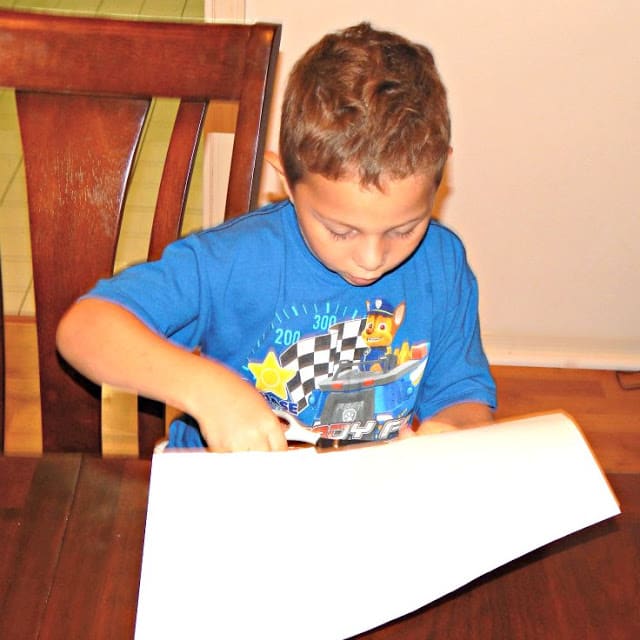 2. Cut out the large circle with scissors.
3. Place the large cutout circle on a flat surface and trace a small circle inside of it using a small bowl.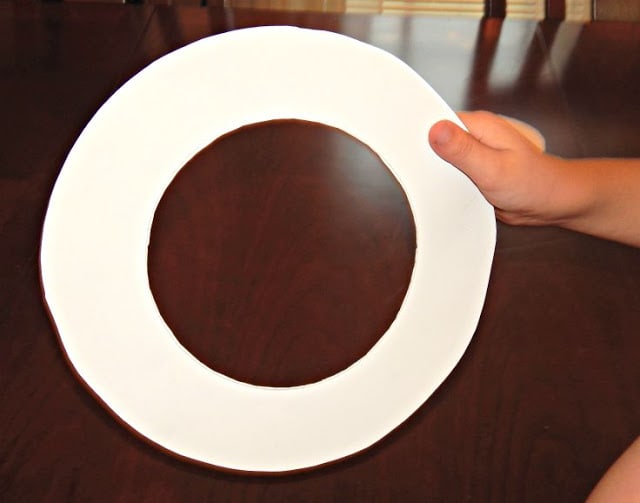 4. Cut out the small circle with scissors.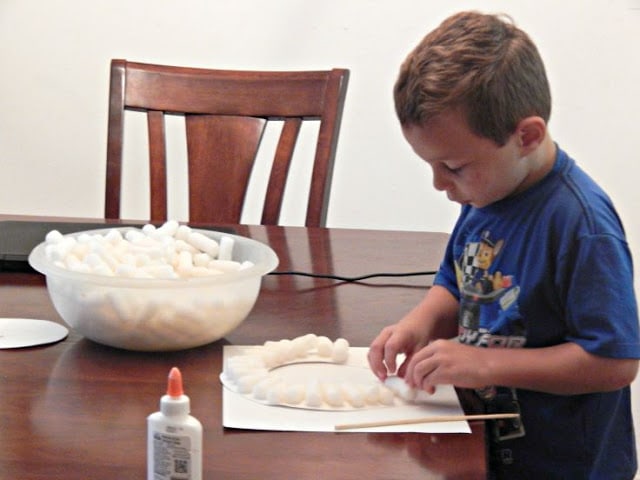 5. Place the circle on a flat work surface and glue on the packaging peanuts with the Elmer's Glue. Make sure your wreath, doesn't stick to the work surface.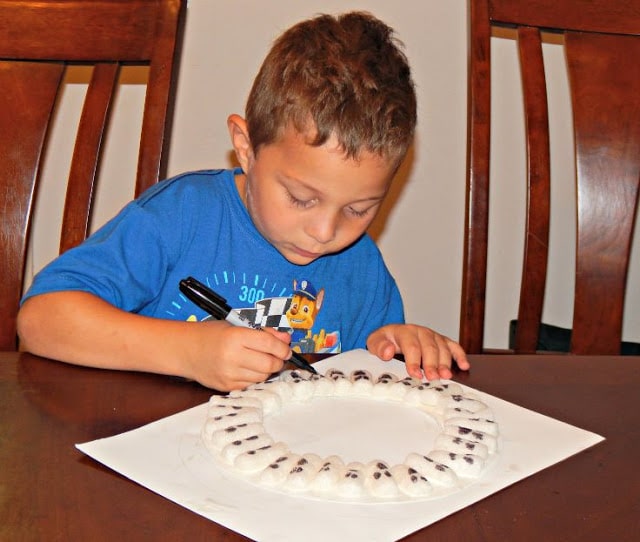 6. Using a Black Sharpie Marker, draw on the faces for your ghosts. Then let your wreath dry. Make sure it doesn't stick to your work surface.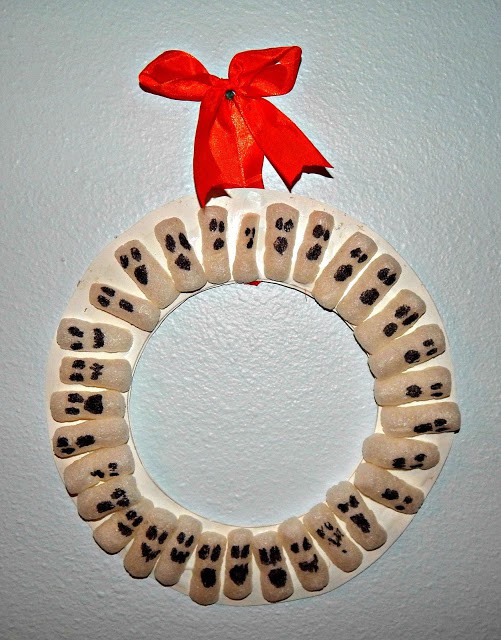 7. Using a glue gun (adults do this part.. please be careful the glue gets hot) glue, a piece of ribbon to the back to hang up the wreath. You can add a bow like I did. What do you think? Kim's note- Make sure only to hang the Ghosts Wreath indoors. To give the Wreath more support you can cut out a piece of cardboard using the same instructions for the wreath and glue it to the back of it. 
Easy, fun, and affordable. A great way to recycle those annoying packaging peanuts!
Looking for more Halloween crafts check out these:
Bonus :
How do you recycle Packaging Peanuts?
Kim Seghers is a Mom of three, creator of This Ole Mom blog, a family friendly site. Kim is passionate about sharing her love for cooking, crafting, traveling, family, and everything lifestyle.