Learn how to make these easy and delicious Deli Turkey & Pepperoni Mini Muffulettas with Hormel turkey and pepperoni products.
When I was younger, I use to visit a restaurant in New Orleans, located in the French Quarter for their mouth watering Muffulettas.
The large sandwiches filled with meat, cheese and delicious Italian Olive Salad was one of the best sandwiches I had tasted.
I was disappointed when I  moved away from Louisiana and couldn't find a restaurant that served Muffulettas.
Eventually, I moved back to Southern Louisiana and started buying jars of Italian Olive Salad from a local grocery store (Rouses) to make my own Muffulettas.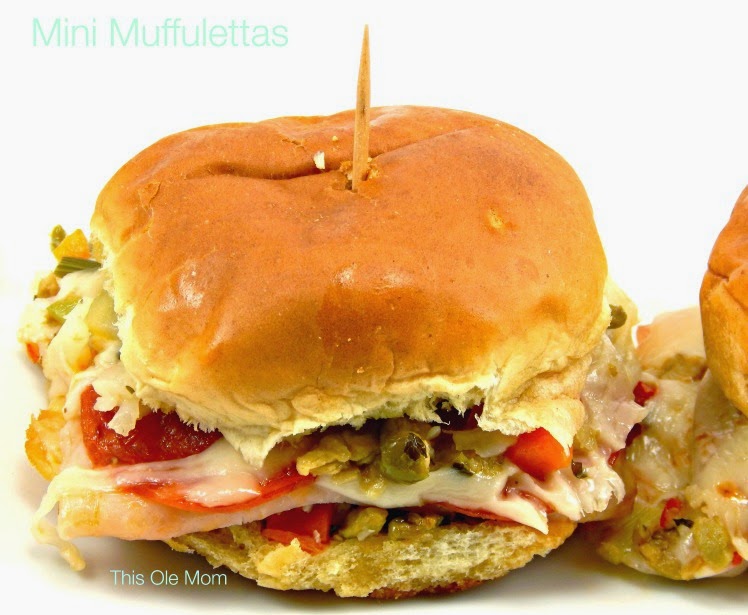 Here's my recipe for Mini Muffulettas using Hormel Natural Choice Oven Roasted Deli Turkey and Hormel Original Pepperoni. 
Muffulettas usually are made on a large round Sesame Seed loaf bread, cut into quarters filled with Ham, Salami, Mortadella, Mozzarella, Provolone Cheese, and Italian Olive Salad.
You can eat Muffulettas cold or warm. I prefer mine hot from the oven. Mini Muffulettas are popular in Southern Louisiana at weddings, tailgating parties, and Mardi Gras.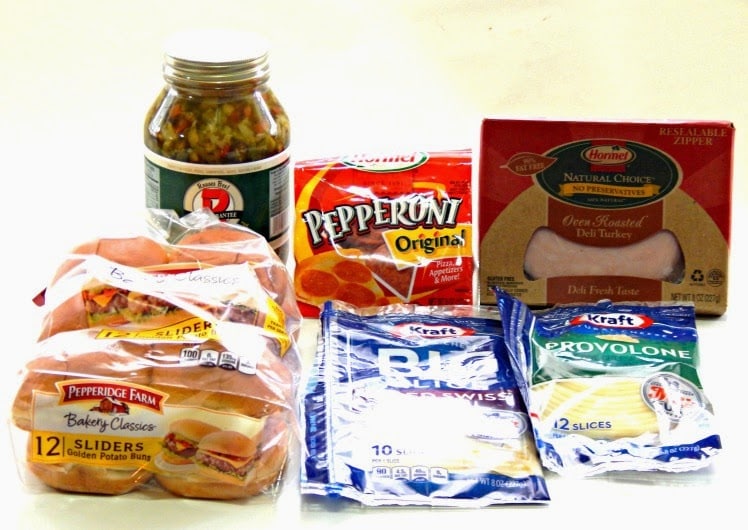 *Note- One package of Hormel Natural Choice Oven Roasted Deli Turkey will make 12 Mini Muffulettas unless you double up on the meat then you'll need two packages. 
WHAT'S in Deli Turkey & Pepperoni Mini Muffulettas
1-Jar of Italian Olive Salad
1-2 Packages Hormel Natural Choice Oven Roasted Deli Turkey
1- Package Original Pepperoni
6 Slices Provolone Cheese  (cut in half)
6 Slices Swiss Cheese or Mozzarella Cheese (cut in half)
12- Sliders Buns (your choice of small buns)
Cookie Sheet
Aluminum Foil
12- Toothpicks
How to make Turkey & Pepperoni Mini Muffulettas
Preheat oven to 325 Degree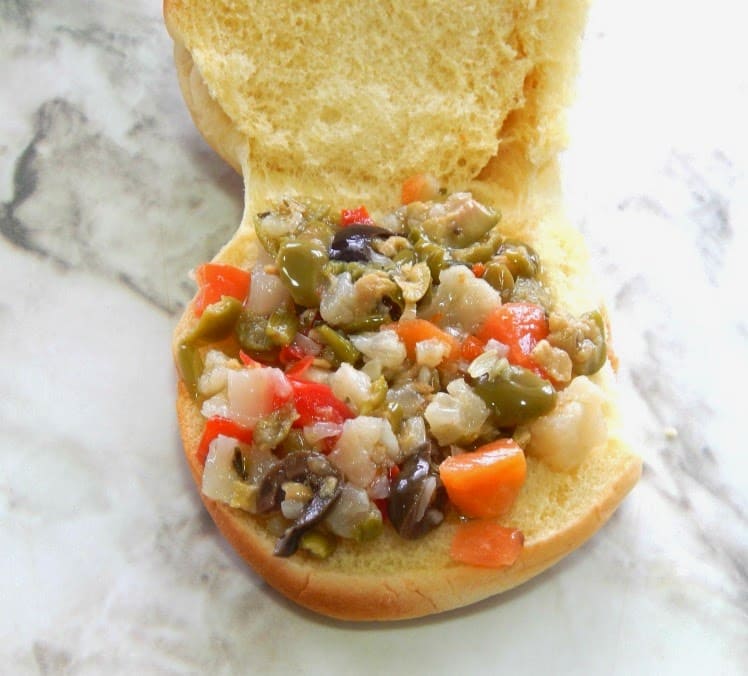 1. Separate the buns. Spread Olive Salad on the bottom bun.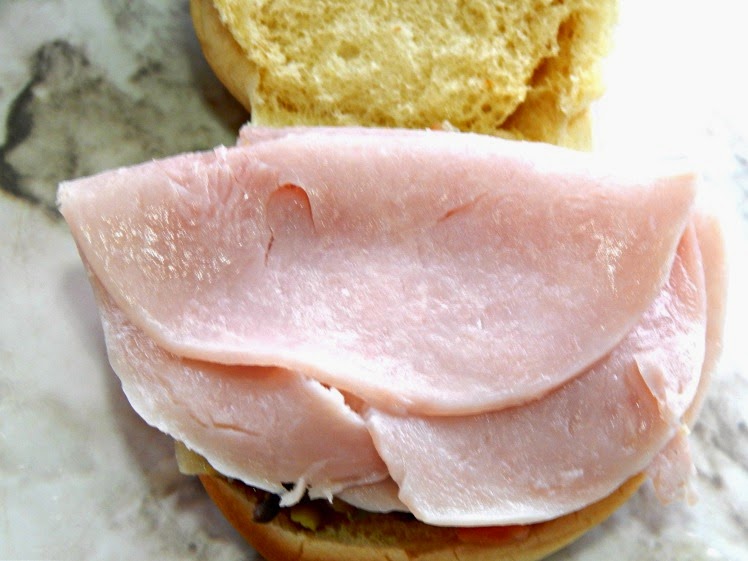 2. Place the Hormel Deli Turkey on top of the Olive Salad. I used two slices.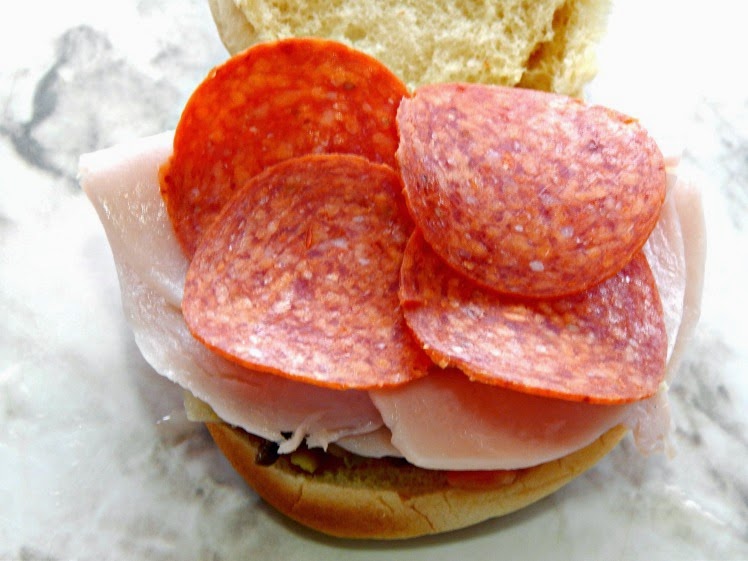 3. Place the Pepperoni on top of the Turkey. I used four slices per Mini Muffuletta.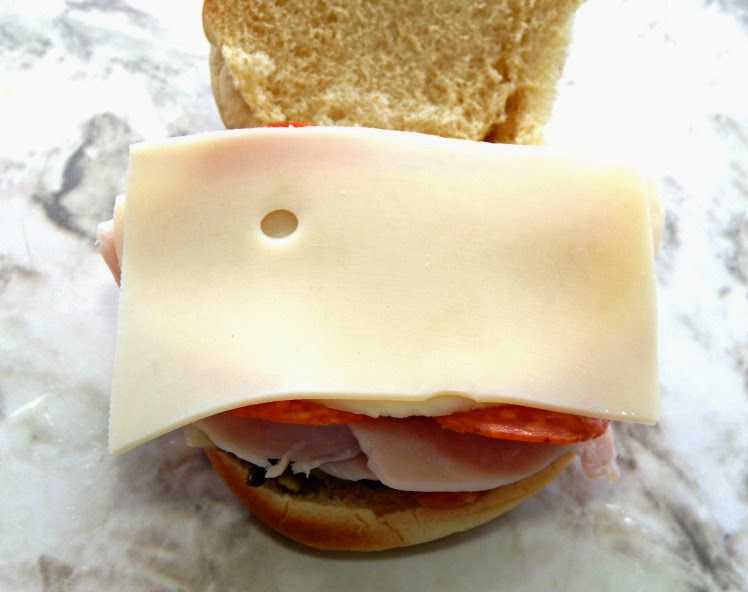 4. Layer one-half of each cheese slice on top of the Pepperoni.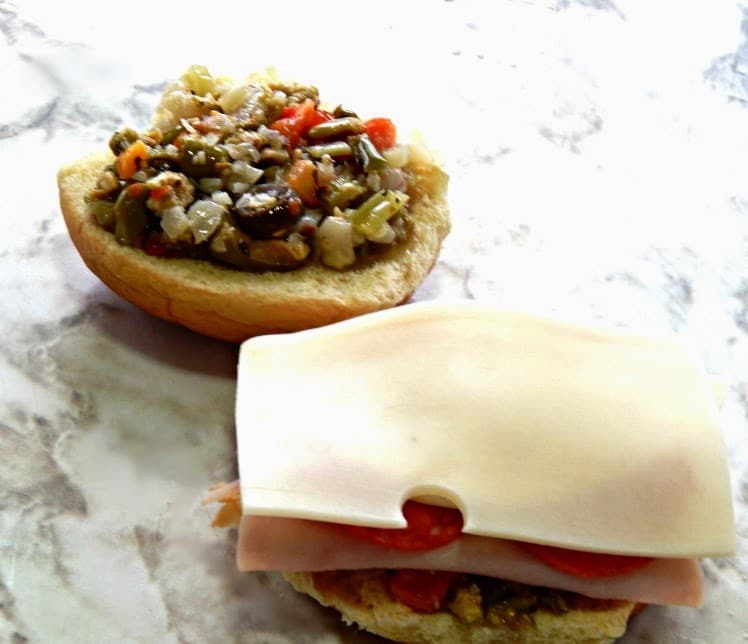 5. Spread Olive Salad on the top bun, placing the bun on top of the cheese. Hold together with a toothpick.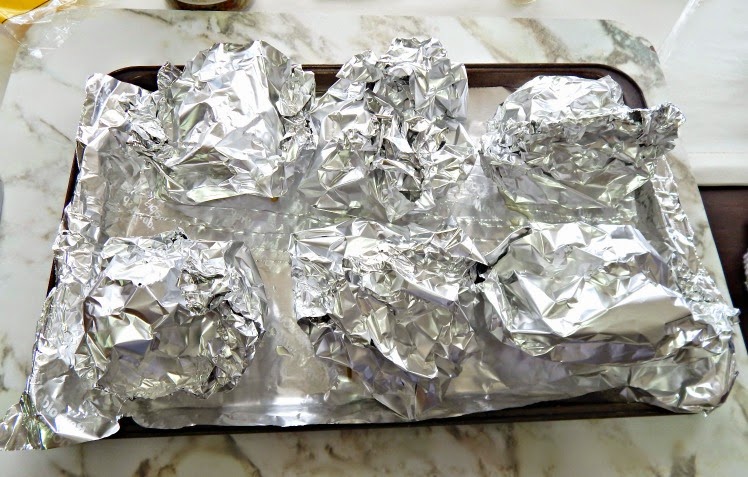 6. Wrap each Mini Muffuletta  individually in Aluminium Foil (make a tent with foil). Cook in preheated 325-degree oven for 6-7  minutes or until cheese is melted. Remove from foil and remove toothpicks before serving. Makes 12.
Kim's note– Omit to cook in an oven if you want to eat the Muffulettas cold.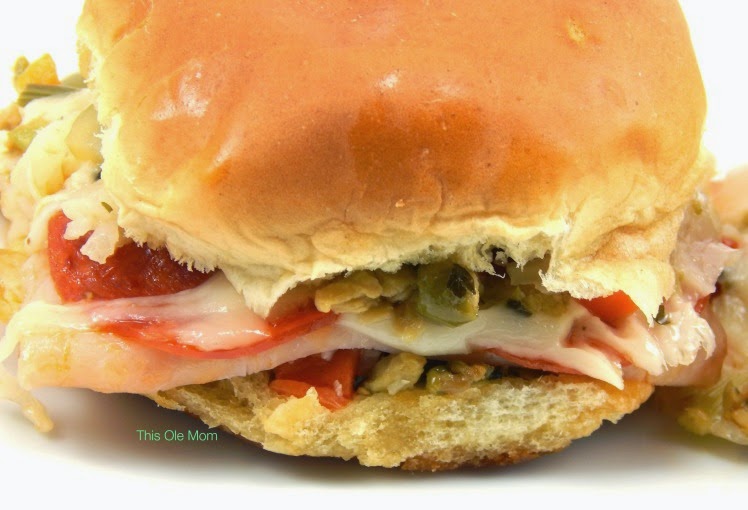 I bet you can't wait to sink your teeth into these!