What's better than dunking juicy strips of Fried Chicken Tenders in Creamy Ranch dressing? Chicken Tenders wrapped in Brown Sugar Bacon then deep fried to delicious perfection.
Just ask my little boy he'll tell you there's nothing better!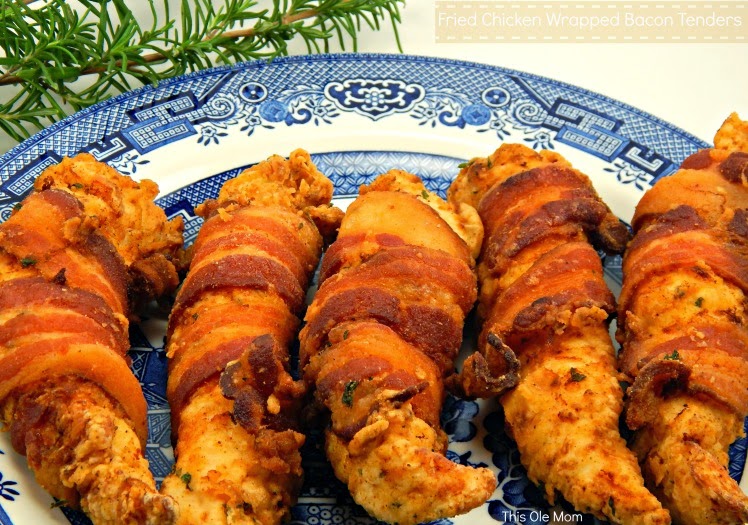 This recipe is great for feeding hungry guest on the Big Game Day. And, if you're not planning to entertain anytime soon just fry up a batch of these delicious tenders for dinner.
10- Skinless Boneless Chicken Tenders
1- Package Hormel Brown Sugar Bacon (10 pcs.)
Salt, Pepper and Garlic Powder (to your liking)
Cooking Oil
Deep Fryer
1 tbsp. Parsley
2 Cups Flour
1 Cup Milk
1-Egg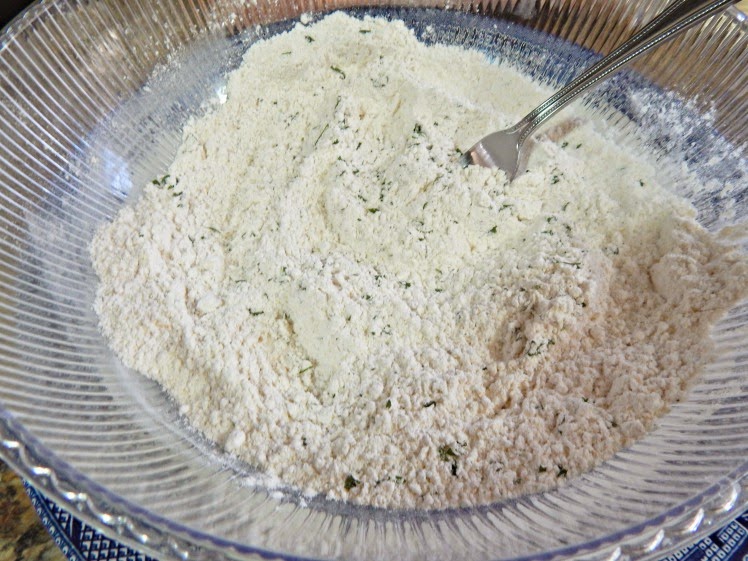 How to cook Bacon Wrapped Fried Chicken Tenders
First, Heat Oil in Deep Fryer to 350 degrees.
1. Next, pour 2 cups of flour into a medium size bowl. Mix in salt, pepper, garlic and parsley.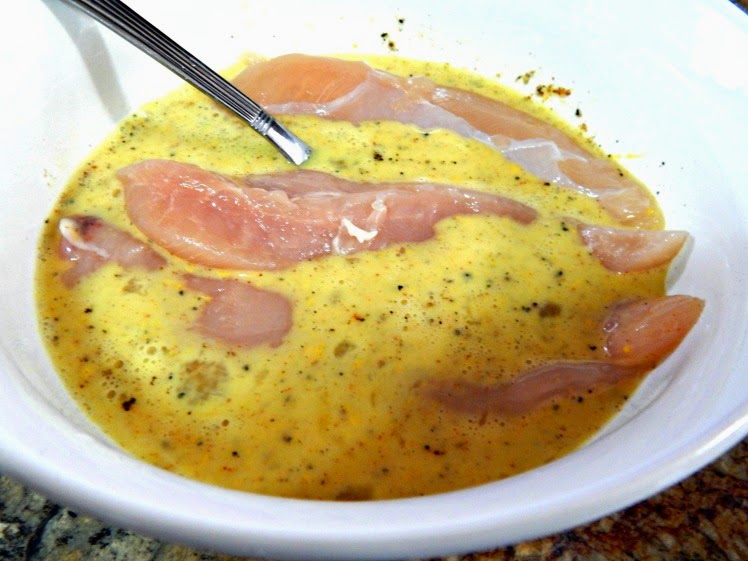 2. Make an egg wash. Kim's note- I added a little Cajun seasoning to the milk mixture. Place 3-4 pieces of Chicken into the Milk wash a a time . Covering each piece thoroughly .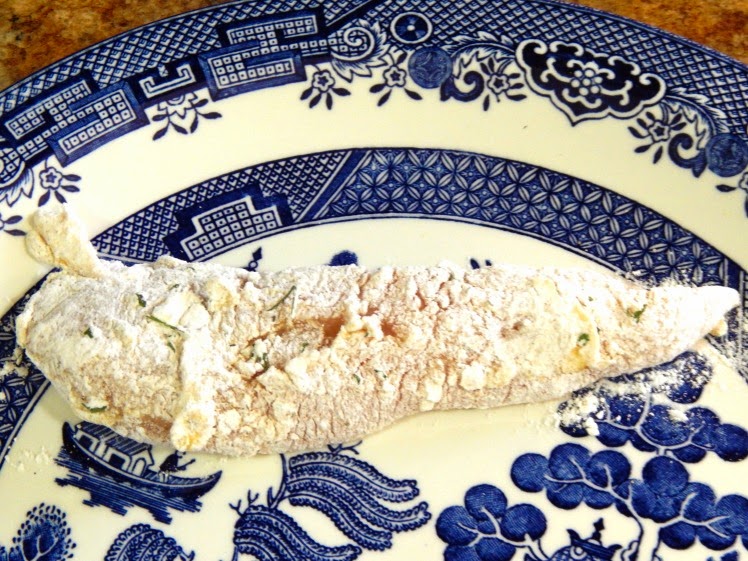 3. Cover each piece of Chicken completely with the flour mixture.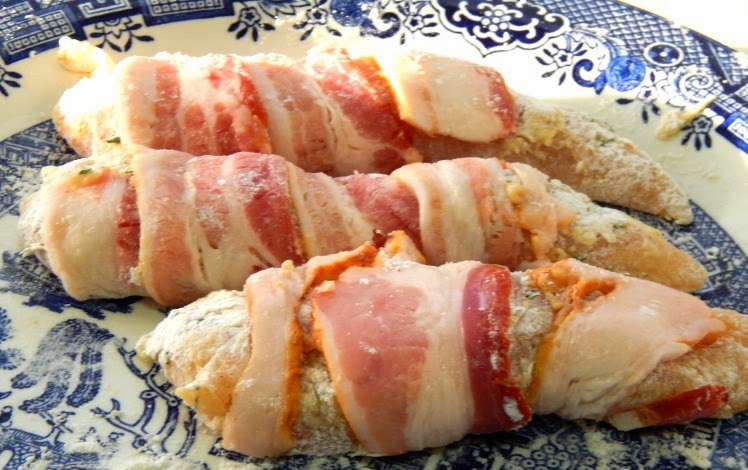 4. Wrap each piece of Chicken with Bacon .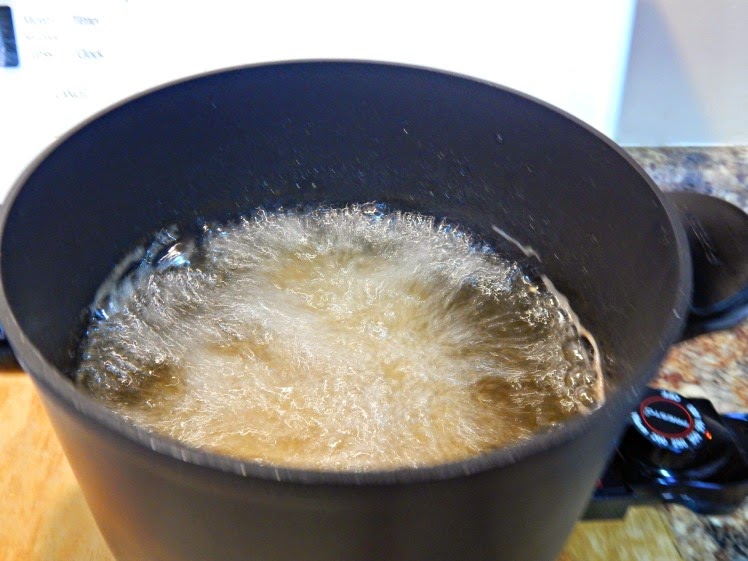 5. Fry 3 Chicken Tenders at a time for 7-10 minutes until tenders are golden brown. Move Chicken from fryer and place on a platter lined with napkins.
Please be careful when cooking with hot oil. Don't stand close to the fryer and keep children away .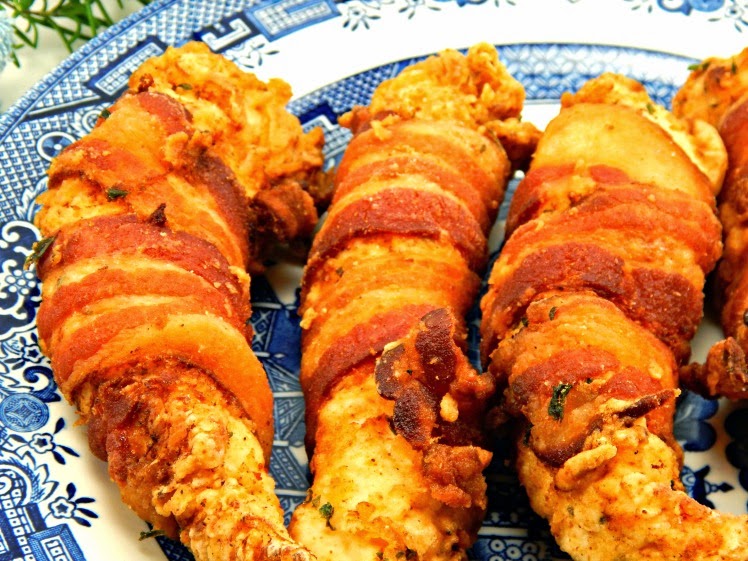 This recipe is simple to make and delicious to eat! Serve with your favorite side dishes.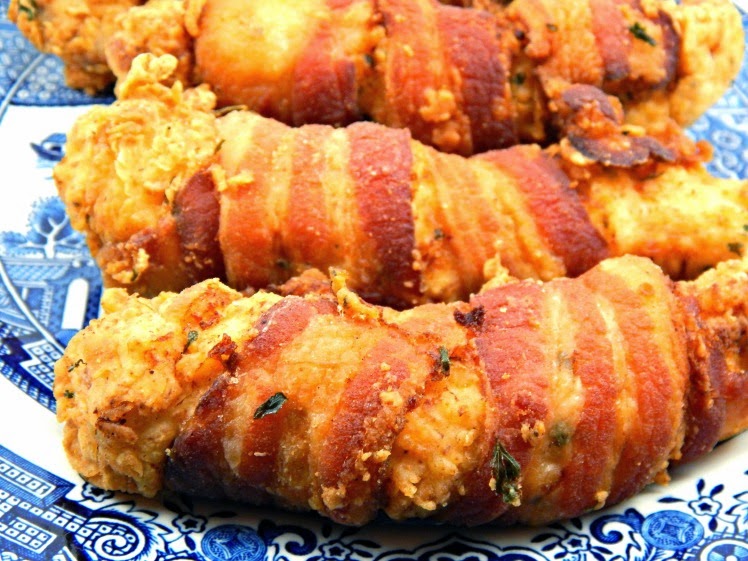 Are you hungry yet? How do you eat your Bacon?