Here are some cute Ghost Strawberries perfect for Halloween. This delicious treat using strawberries and white chocolate. These little ghosts would make great treats for any Halloween party or Casper the Friendly Ghost fans. I'm sure you'll  want to make a few. The ghost strawberries are easy to make, and kids will have fun helping you make them.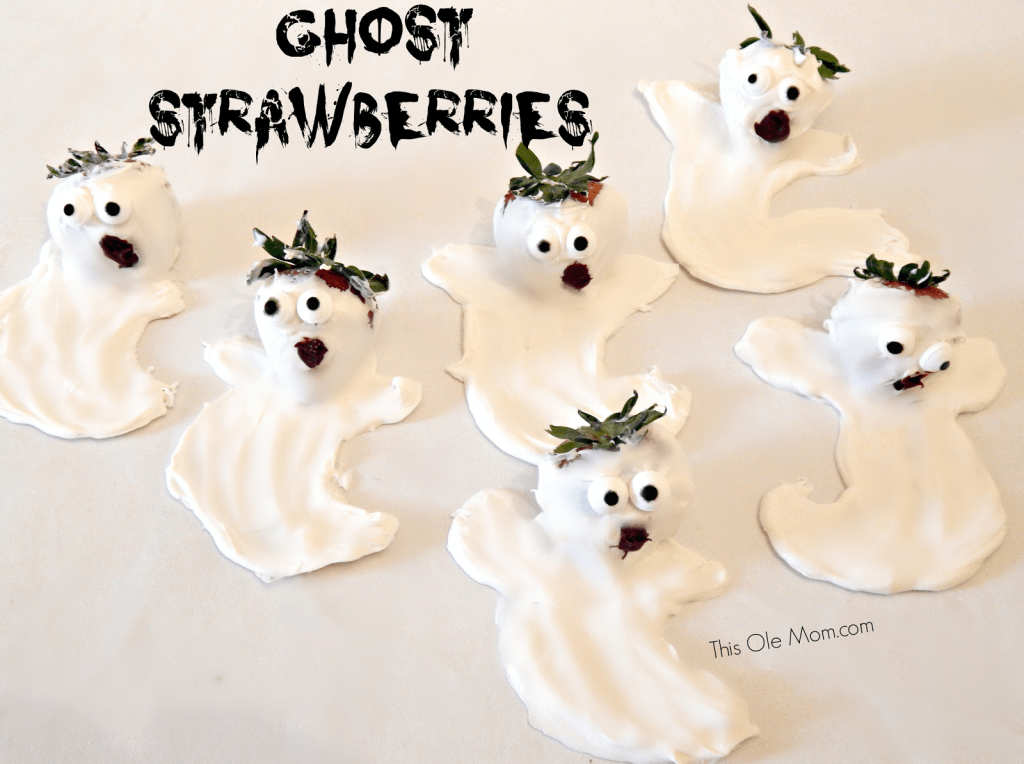 What to use:
12- Strawberries
candy eyes
1-bag Wilton white candy melts or white candy bark
1- bag Wilton black candy melts
squeeze bottle or cake decorator bag with tip
cookie sheet lined with wax paper
How to make the Ghost: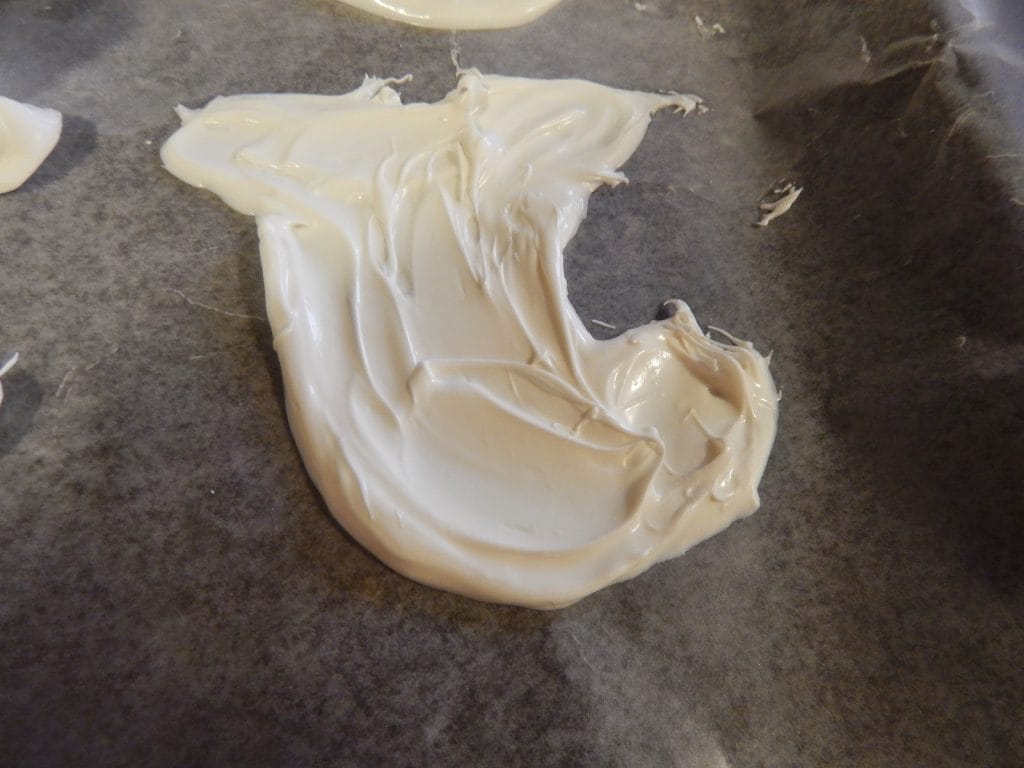 Melt the chocolate according to the directions on the package. Next, on a cookie sheet lined with wax paper using a spoon or a squeeze bottle filled with the chocolate make the body for the ghosts. You can smooth the chocolate out with the back of the spoon.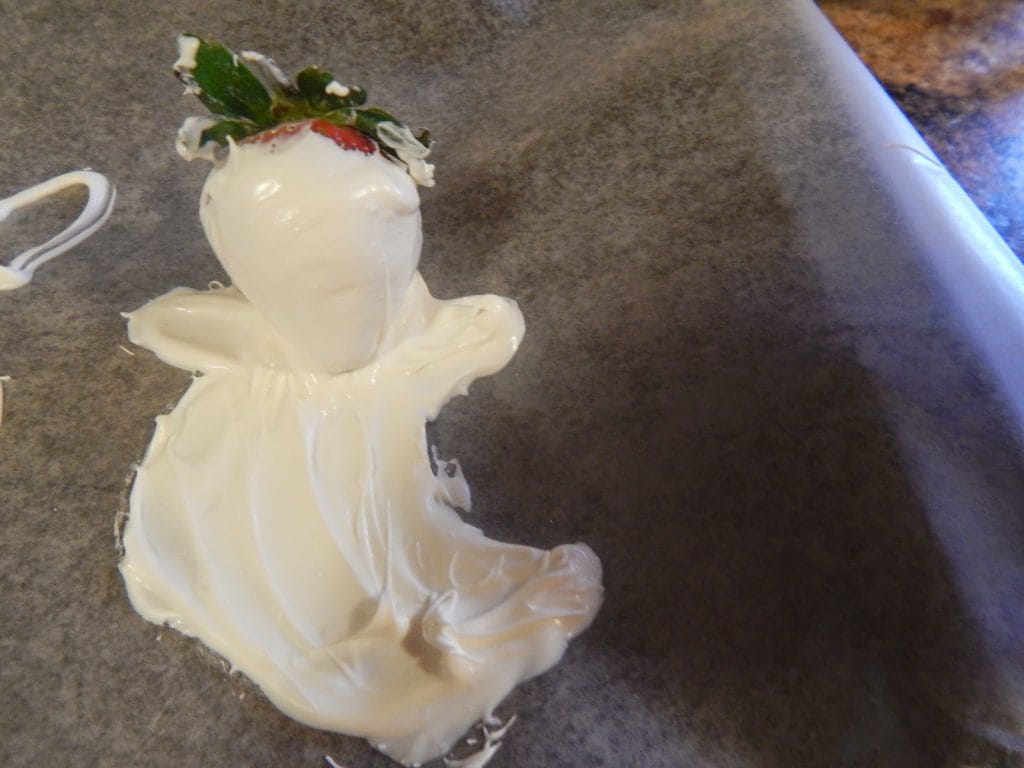 Leaving the stems on the strawberries, dip the strawberry into the white chocolate. Place the fruit (head ) on the ghost body.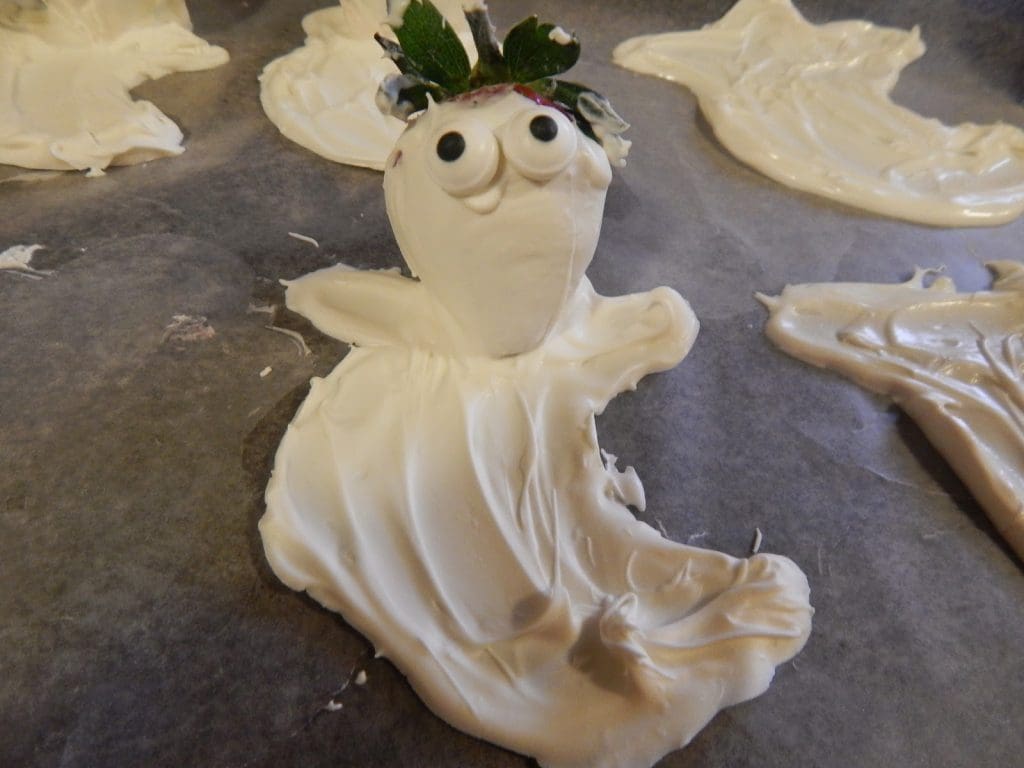 Place the eyes on the strawberry before the chocolate gets hard.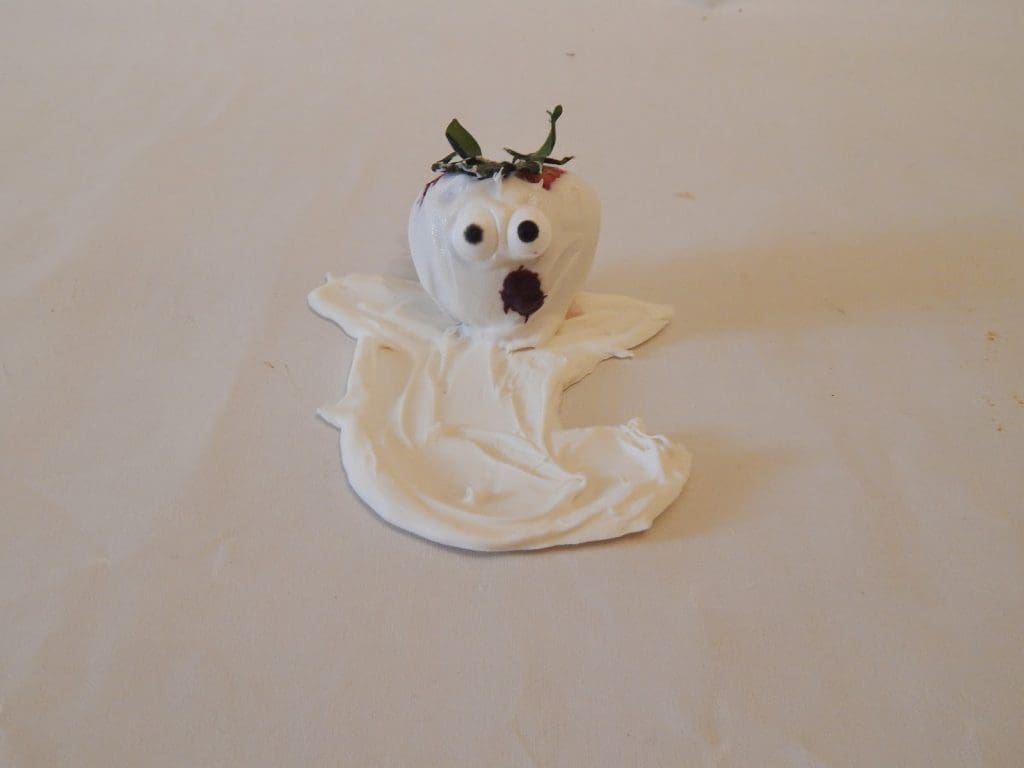 Melt the black candy melts according to the directions on the package. Next, using a squeeze bottle or decorator bag with tip make the mouth on the ghost. My little boy helped to make the ghosts so; I just left them the way they came out. My son was proud of his ghost strawberries!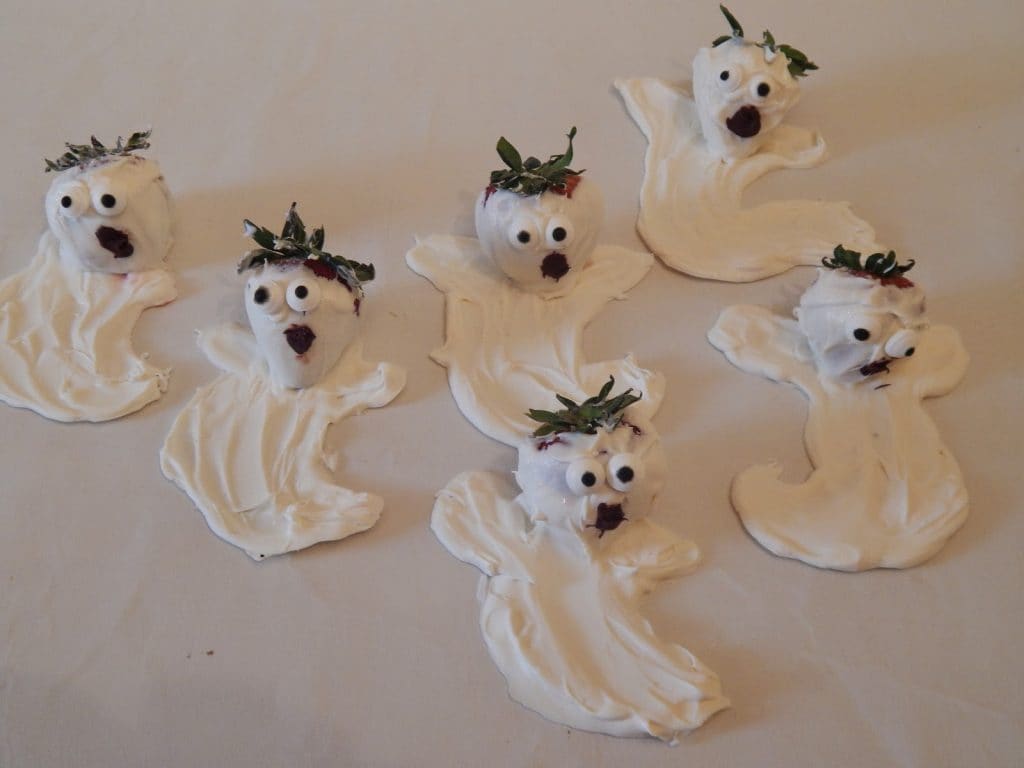 Place the ghosts in the refrigerator until the chocolate hardens. Then remove from fridge and enjoy!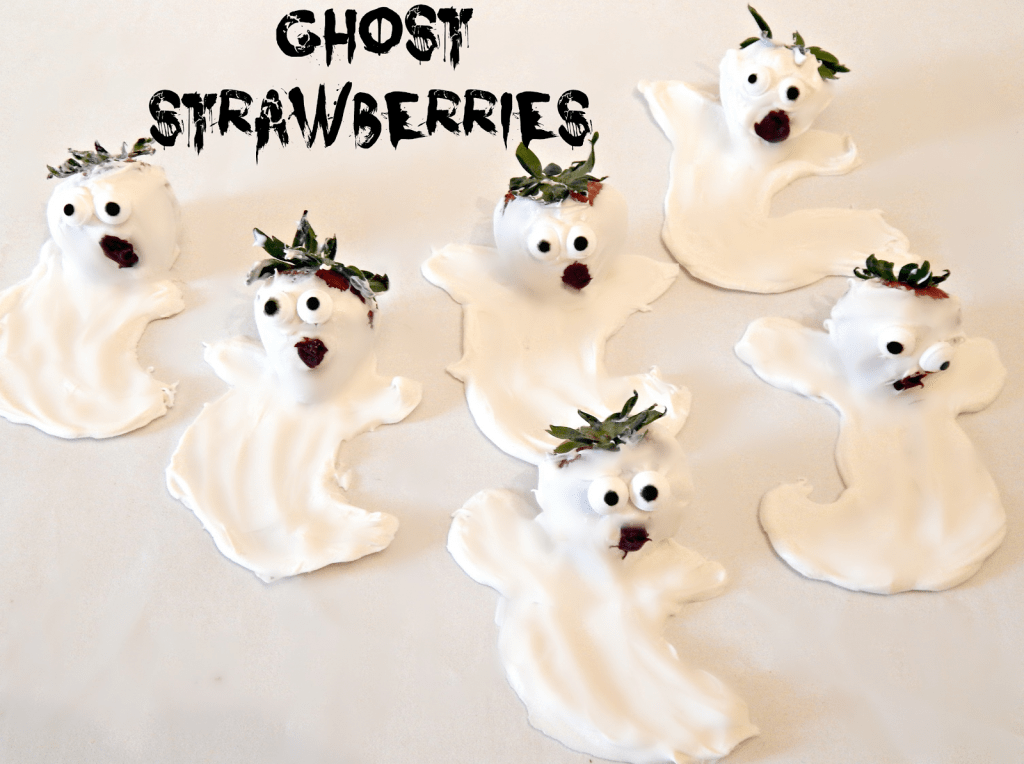 What do you think about our Ghost Strawberries?
You might like these, too.