This weekend my little boy picked out two pumpkins from the Pumpkin Patch we visited. All week I've been staring at the pumpkins sitting on my kitchen floor. At first, my little boy wanted to carve them but, he eventually changed his mind. He decided they would look nice outside with a scarecrow. I decided today while he was at school to make a Fall display using his pumpkins to surprise him when he gets home today. What do you think about our Fall display?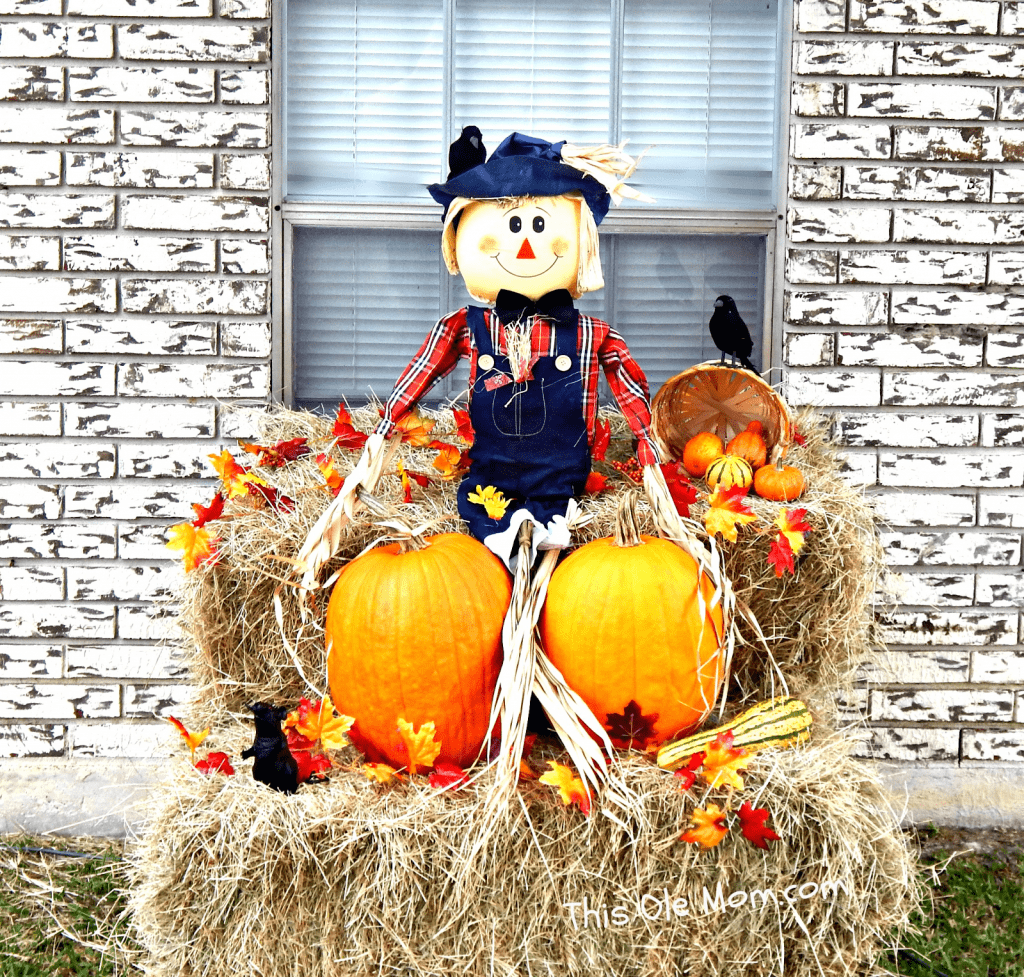 What you will need: 
 2- Bales of Hay from Feed Store
Scarecrow from Dollar General Store
* note – I cut the scarecrow off the large pole.
3- Fall Garlands from the Dollar Tree
2- Crows from Dollar Tree
1- Rat from Dollar Tree (my son picked that out last night)
1- Small Basket from Dollar Tree
Decorative Gourds & Small Pumpkins (local grocery store)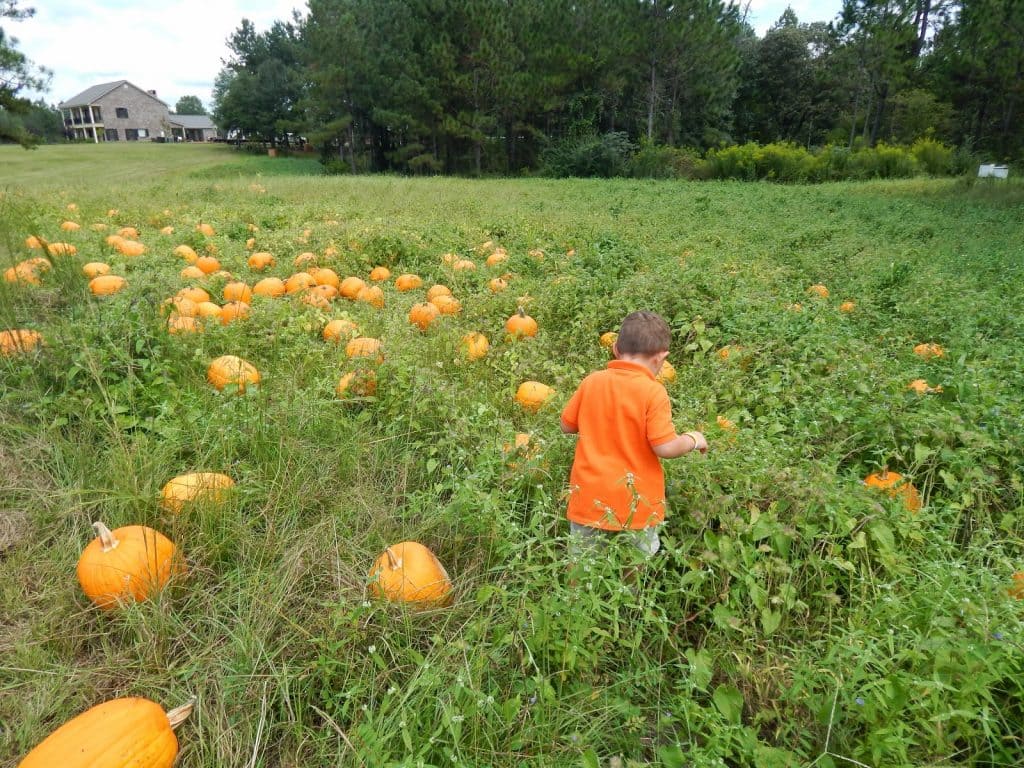 The above picture shows my son picking out his pumpkins at the Pumpkin Patch we visited.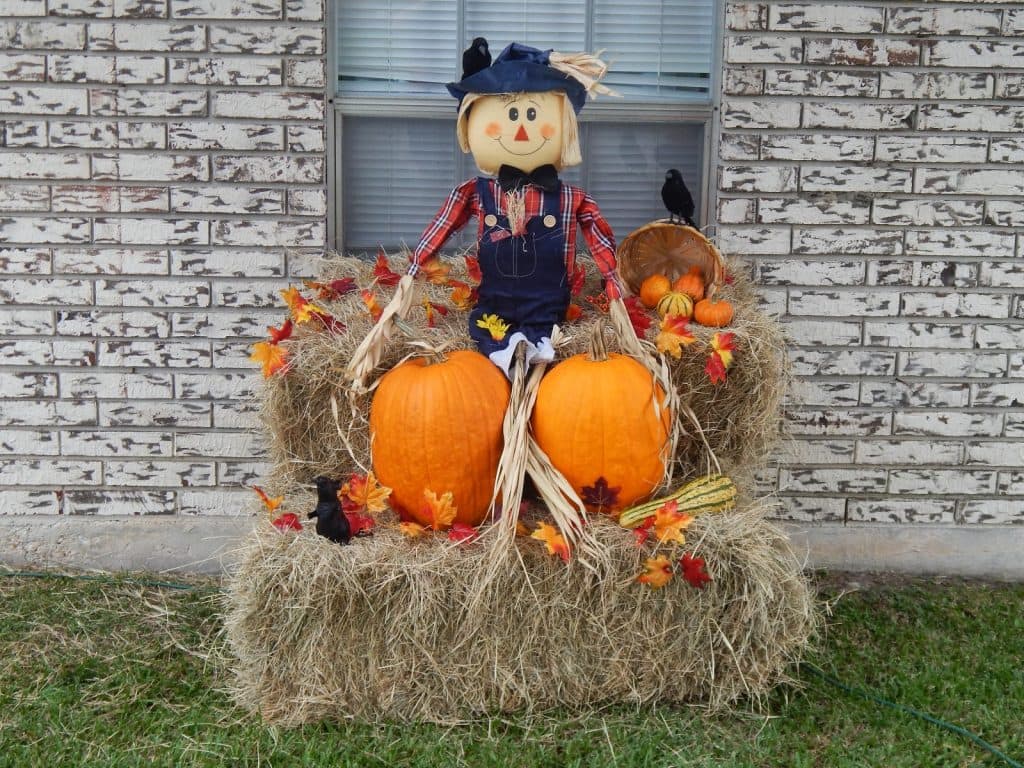 I stuck the Scarecrow in the hay and used my hot glue gun to glue everything down on the hay.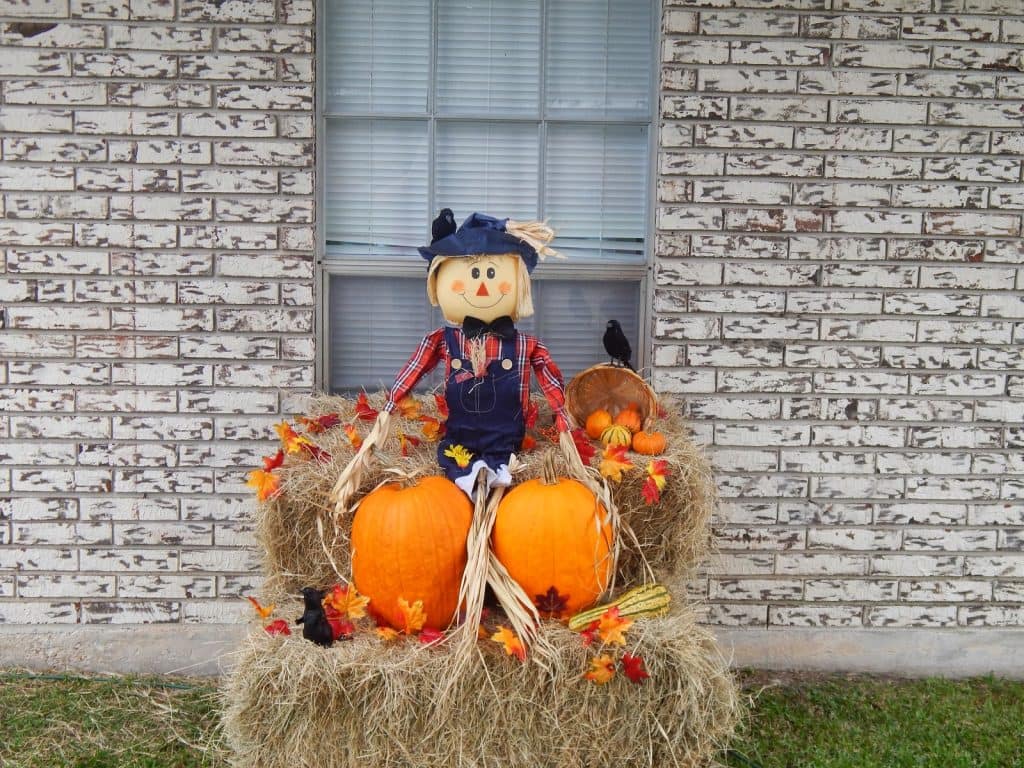 I like the way the display turned out. I can't wait for my little boy to see it.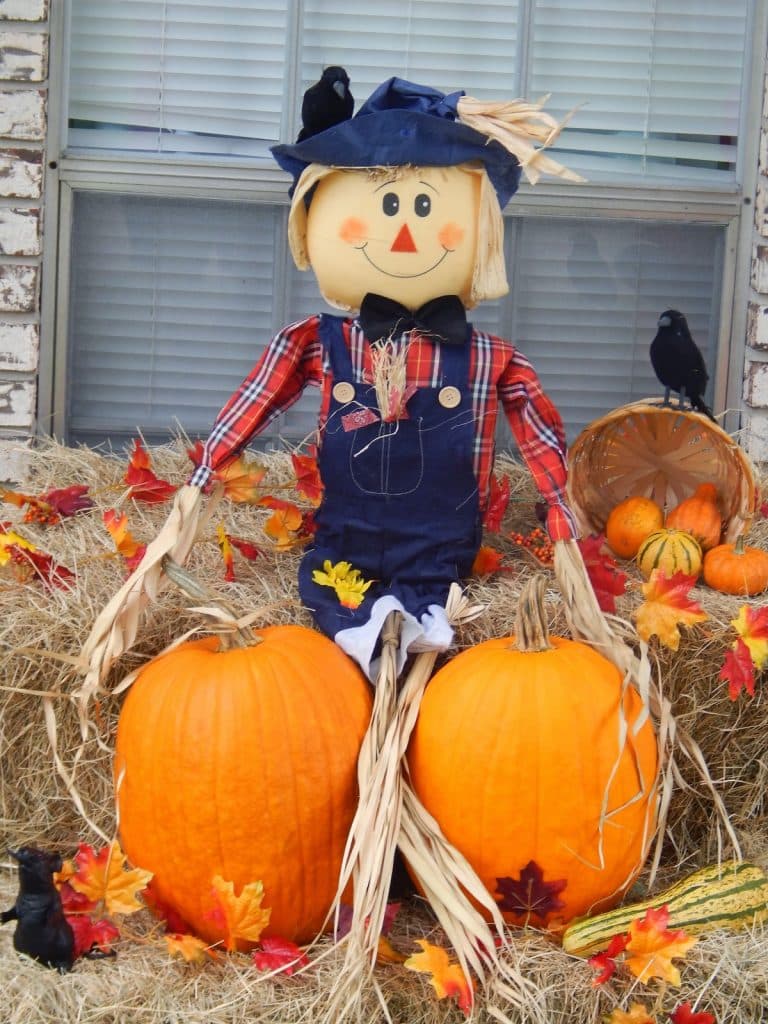 Do you think I need to add anything to the display?
Happy Fall Y'all! 
Kim