This beautiful Fall Outdoor Display is easy to make and uses only a few decorations. The outdoor display looks AMAZING displayed in the front yard.
Additionally, the display will look great for Thanksgiving, too!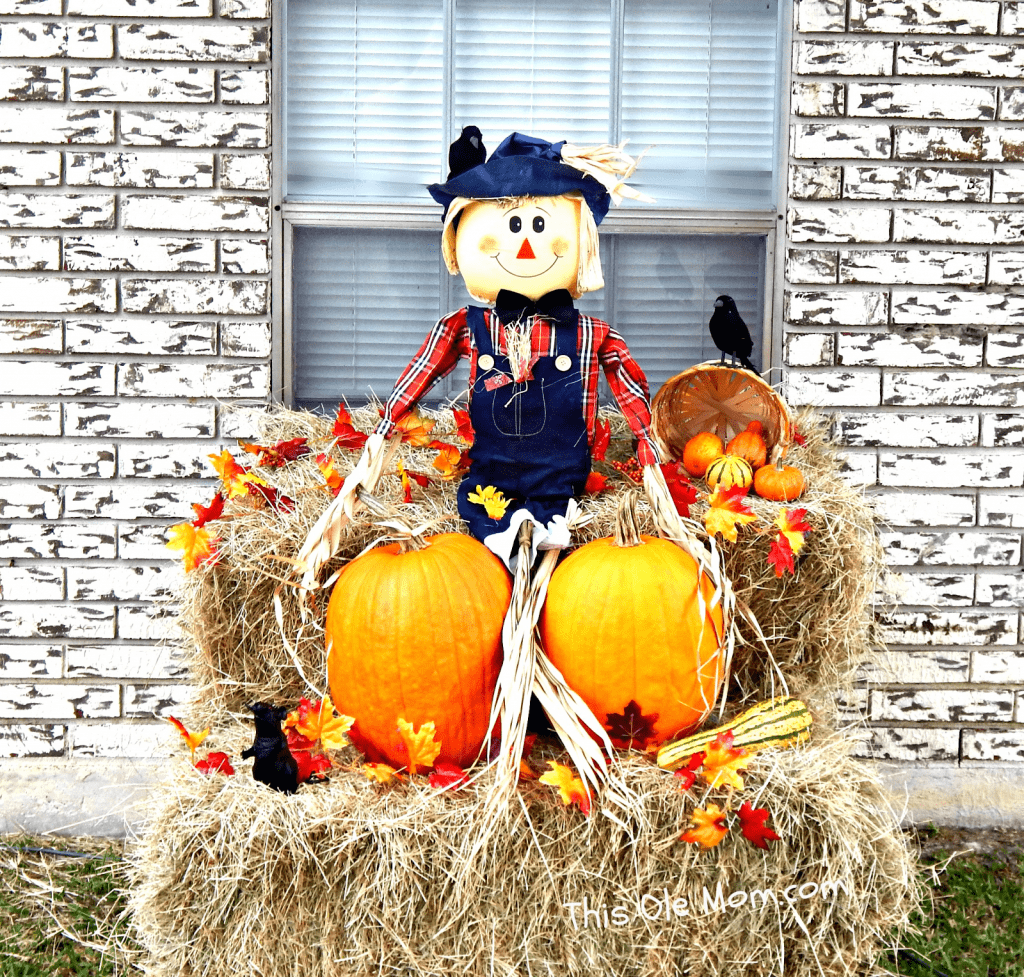 This weekend my little boy picked out two pumpkins from the Pumpkin Patch we visited. All week I've been staring at the pumpkins sitting on my kitchen floor.
At first, my little boy wanted to carve them but, he eventually changed his mind. He decided they would look nice outside with a scarecrow.
I decided today while he was at school to make a Fall display using his pumpkins to surprise him when he gets home from school.
What do you think about our Fall display?
What you will need for the Fall Outdoor Display 
 2- Bales of Hay from Feed Store
Scarecrow from Dollar General Store ( I cut the scarecrow off the large pole)
3- Fall Garlands from the Dollar Tree
2- Crows from Dollar Tree
1- Rat from Dollar Tree
1- Small Basket from Dollar Tree
Decorative Gourds & Small Pumpkins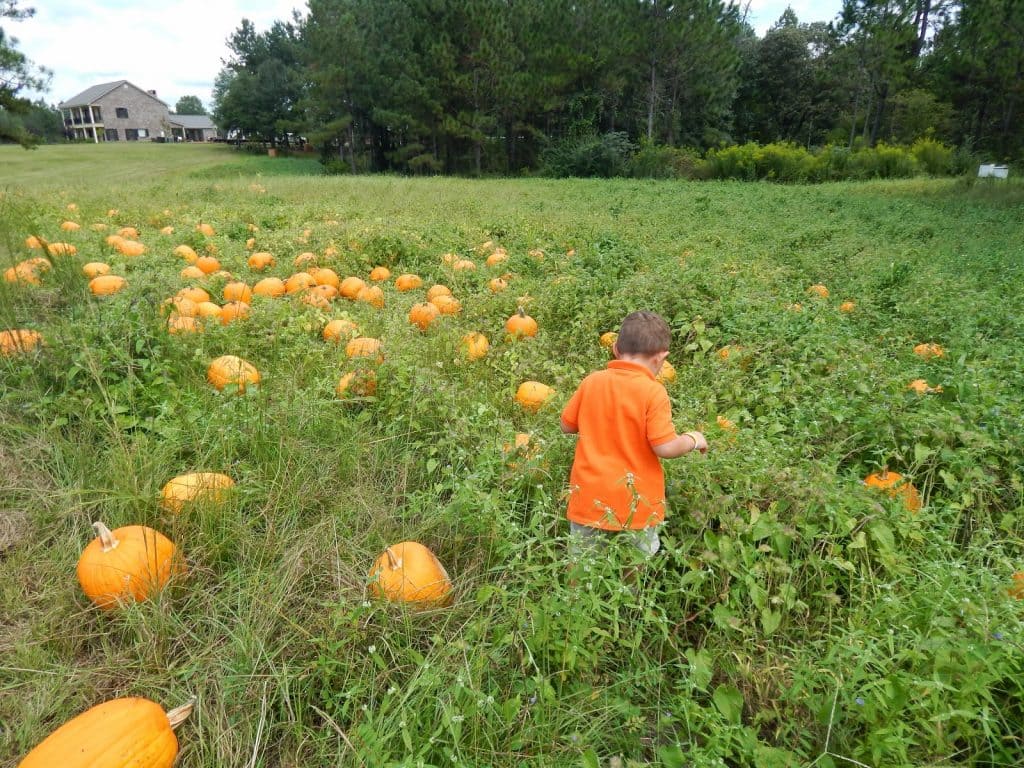 The above picture shows my son picking out his pumpkins at the Pumpkin Patch we visited.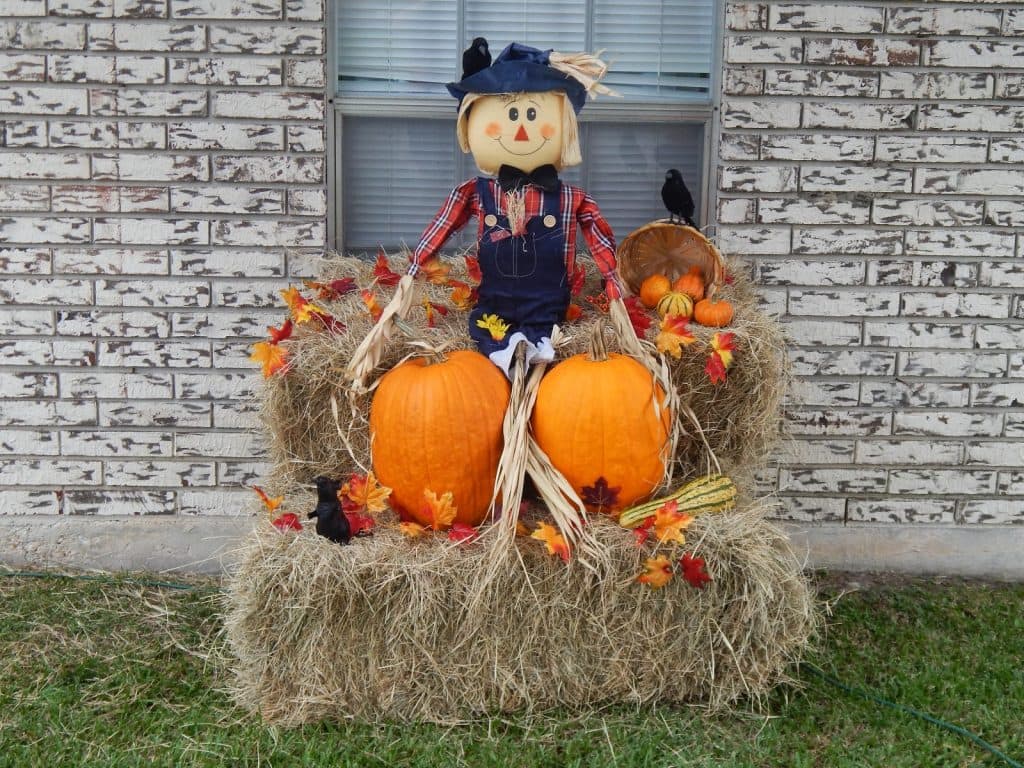 I stuck the Scarecrow in the hay and used my hot glue gun to glue everything down on the hay.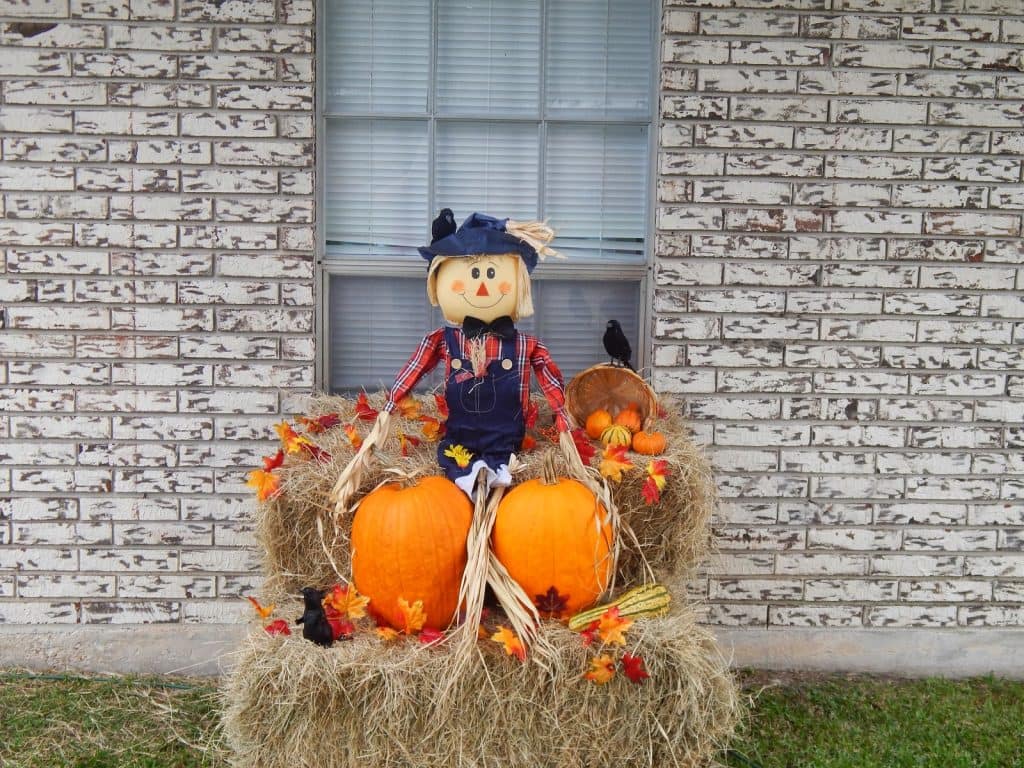 I like how festive our display turned. Also, I think it looks great displayed in our front yard.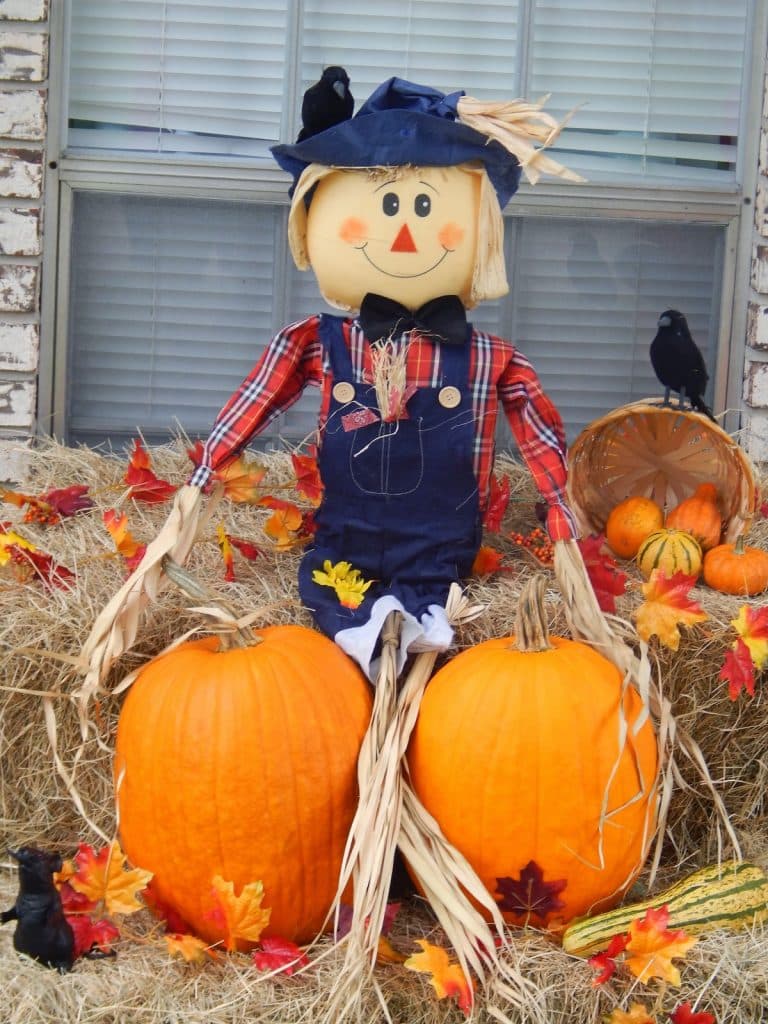 After, I set up our Fall display I noticed my neighbors making their own Fall and Thanksgiving yard display. 
I'm so happy that our neighborhood will be looking festive for the holidays! Do you decorate your front yard for Fall or Thanksgiving? 
More Fall Ideas For You